MOONLITE PROJECT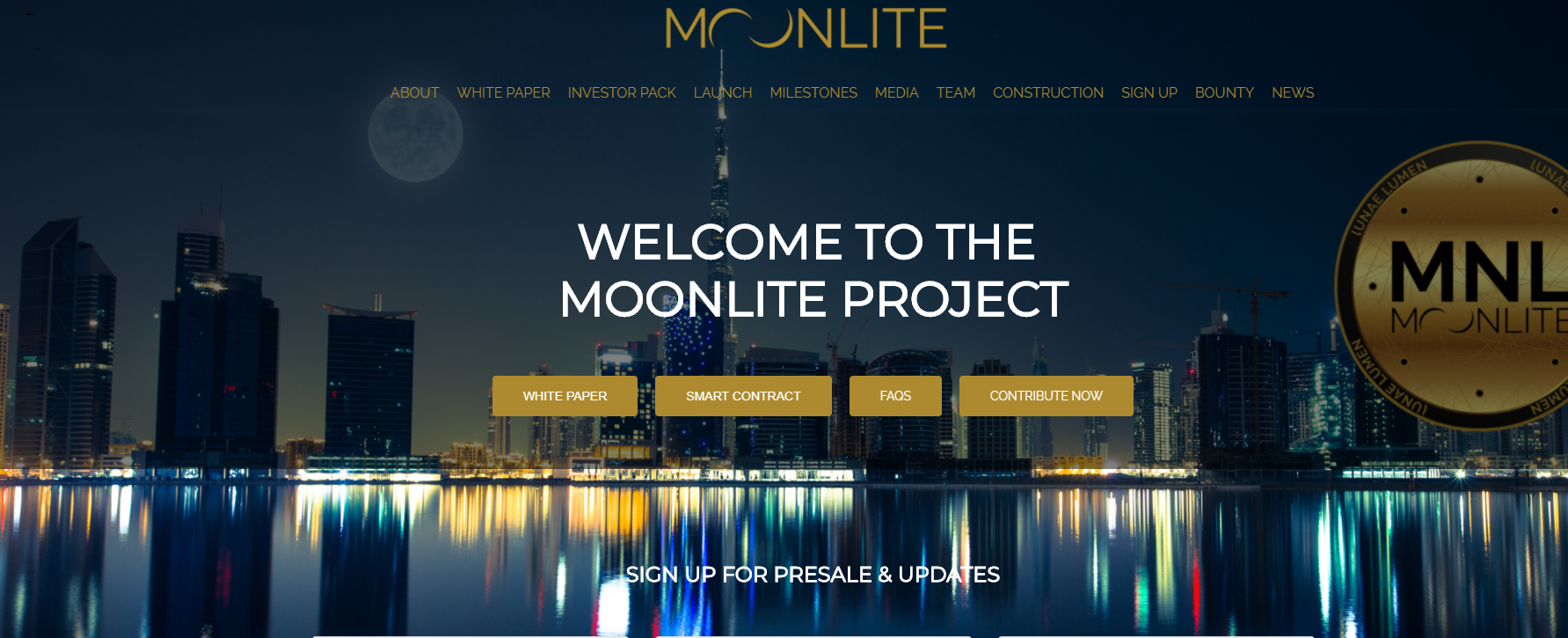 The MoonLite Project will operate in the Crypto-Currency Mining space, and plans to begin by mining predominantly Bitcoin, Bitcoin Cash, DASH & Litecoin on an industrial scale. Operations are set to begin in August 2018, and aims to be in time, one of the larger global crypto-mining companies. It will establish data centres in countries where the contractual electricity supply isclean and green, reliable, costs are the lowest, and that are politically stable. The first data centre is planned to be in the country of Iceland, where the average tariff for an industrialconnection is around 0.045 USD per kWh.
Aims
MoonLite Mining aims to add value to all token holders by employing the latest technology, rolled out in the most efficient manner, and run by the most suitable team in order to meet and exceed all performance and growth targets. MoonLite will embrace youth, technology, fun, and aims to be a preferred employer of the best talent available. It embraces Blockchain Technology, and will continue to advance the company and teams in parallel.
Strengths
• Multiple stable currencies mined
• Multiple pools managed, as well as local nodes
• Multiple power supplies and internet connections
• Multiple mining sites
• Backup servers
• Multiple hot and cold storage wallets
• Backup PSU's, hardware, and systems
MoonLite will have dedicated ASIC and specialised equipment to mine:
•  Bitcoin, and bitcoin derivative's
•  DASH (former Dark Coin)
•  Litecoin
•  Ethereum, depending on profitability at the time
How it works?
The proceeds from mining operations will be split as follows:
1. Liquidating a percentage into fiat currency to cover operational costs, ad-hoc re-investment into operations, and to engage in other crypto & blockchain investment opportunities.
2. Retaining a certain percentage of crypto-currency, to be kept in cold storage for the appreciation and investment value. A smaller percentage will also be traded by a highly experienced team of in-house crypto-traders to maximize returns.
3. Retaining a certain percentage of crypto-currency to be used for planned equipment purchase and expansion.
The ratio will be placed to a vote by token holders on a quarterly basis, but will begin with a 60:20:20 split. All voting will be executed by secure.vote, a decentralized blockchain governance voting system.
Token And ICO Information
MoonLite will issue the MoonLite Tokens (MNL) via an audited and tested Smart Contract, created to run on the Ethereum ecosystem.Moonlite will allocate 35% of its annual corporate profits to buying back MNL tokens at a premium rate.Tokens that are repurchased are "burned" and removed from circulation. This will increase the value of existing tokens still in circulation.  Tokens are freely transferrable on a public exchange. Team tokens are in lockup for 180 days, providing security and commitment to investors.
ICO Details
Moonlite will generate a total of 100 million MNL tokens, offering a maximum of 70 million to investors during the pre-sale and ICO.
Any unpurchased tokens from among those 70 million following the ICO will be permanently destroyed, decreasing the overall supply of MNL, and additional tokens will be destroyed every six months as part of Moonlite's token buy-back plan.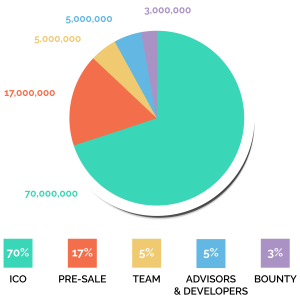 For the ICO, Moonlite has pegged MNL's value at 1 ETH to 500 MNL, which means that as of this writing, 1 $MNL costs about $2.10 in USD. However, Moonlite is currently in the first stage of its pre-sale, and is offering scaling token bonuses depending on contribution size and how early investors contribute. The minimum pre-sale buy-in is 0.1 ETH, but big spenders can get a bonus of up to 300% more tokens for their hard-earned money.
Author: Brainerdpaul
BitcoinTalk profile link: https://bitcointalk.org/index.php?action=profile;u=1680409