Moveco started out as a company building telematics, with the goal to improve the ease of car sharing through technology. Moveco launched Drivebox in 2017, a non-invasive telematics device that is able to remotely unlock/lock doors and read vehicle status in real time (eg. diagnostic codes and fuel levels). The technology provides alerts on driving behavior to encourage safe driving to lower risks for car sharing companies.
Drivebox as a connected car device is unique to other car sharing technology as it does not require rewiring of the car to control the unlock/lock and works across different car brands and models. Moveco partnered with Cove (car sharing company based in Asia) to build and refine Drivebox with various automotive brands and models. It recently worked with Cove to install Drivebox in not only Cove's Jaguar Land Rover fleet, but also their INFINITI and Nissan fleet for the Cove & INFINITI car sharing partnership in Hong Kong.
While being part of the INFINITI 3.0 Accelerator program for Cove, Moveco founders gained a better understanding of the gap in building new mobility services of the future. Companies such as car OEMs, new mobility service companies, and insurance companies are lacking car generated data to assist them in better understanding consumers. The future of mobility is focused on people instead of vehicles. Through understanding consumers, personalized mobility can be better achieved.
It is no secret that car generated data is gathering interest from various stakeholders all around the world. According to research reports from McKinsey & Co., car generated data is estimated to be a $450 to $750 billion dollar industry by 2030. While OEMs are starting to collect data through connected cars and data brokerage firms are monetizing their insights, consumers that are contributing their data are left out of the equation. The exchange for data often lies in the overall promise of the future of mobility being safer, more convenient, more efficient, and perhaps more affordable.
Moveco envisions a mobility ecosystem where consumers receive rewards for data shared. This is done through MOV tokens. Consumers that join Moveco's community can earn MOV tokens according to the quality and quantity of data shared. Moveco will apply blockchain technology to build a mobility loyalty program & redemption zone where MOV tokens can be used in exchange for discounts on gas, parking, car washes, and other benefits.
HOW IT WORKS?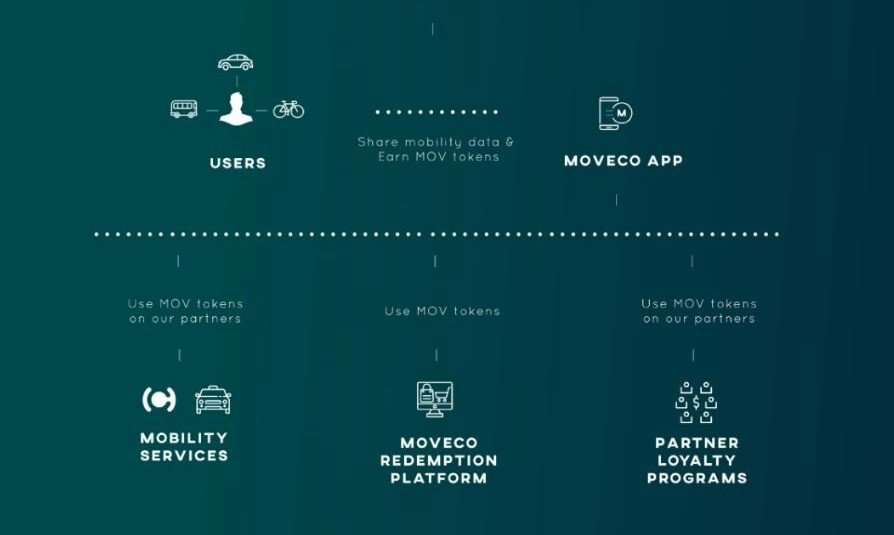 THREE MAIN LEVELS OF REWARD
Level 1
General mobility data
User – Download the Moveco app and let it run in the background. Moveco will collect your general mobility data and anonymously send it to Moveco's network.
Level 2
Driving behavior data
User – Install Drivebox Lite (or other telematics devices by Moveco and our technology partners) to track driving behavior as well as gather car status and location data.
This technology gives you real-time diagnostic codes of your car and can be used with partnered insurance companies to lower your premiums, giving you instant benefits.
Level 3
Autonomous driving data
User – Install more technologically advanced hardware from one of our partners. This includes but is not limited to Lidar technology, currently already used in training autonomous vehicles around the world.
Users will be rewarded based on how they are participating and are not limited to participating in only one way.
There will be a limit to how many tokens you can earn each day and this will be used on the Moveco redemption platform and the Moveco loyalty program.
TOKEN SPECIFICATIONS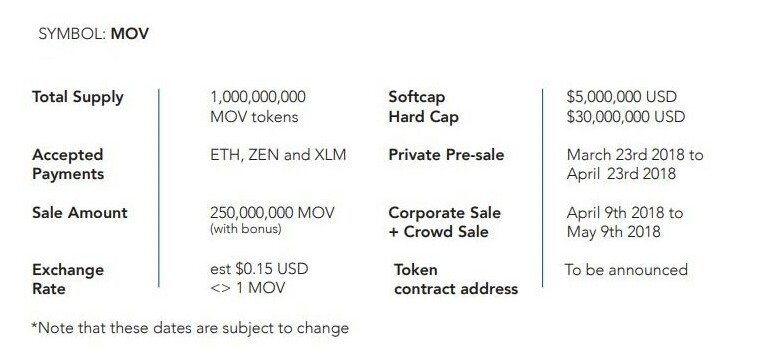 Token Allocations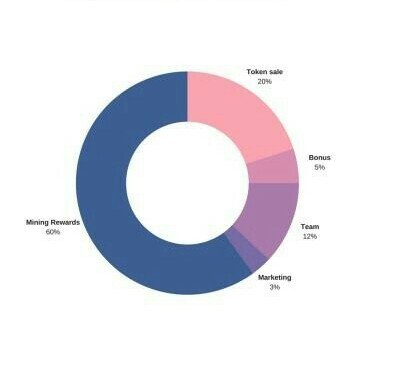 Use of Funds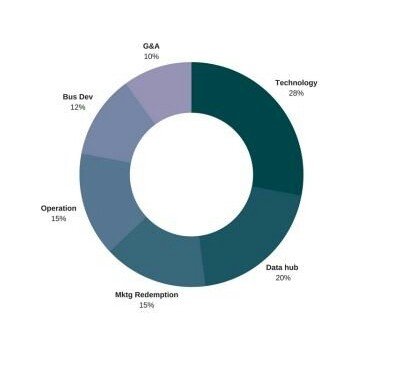 ROADMAP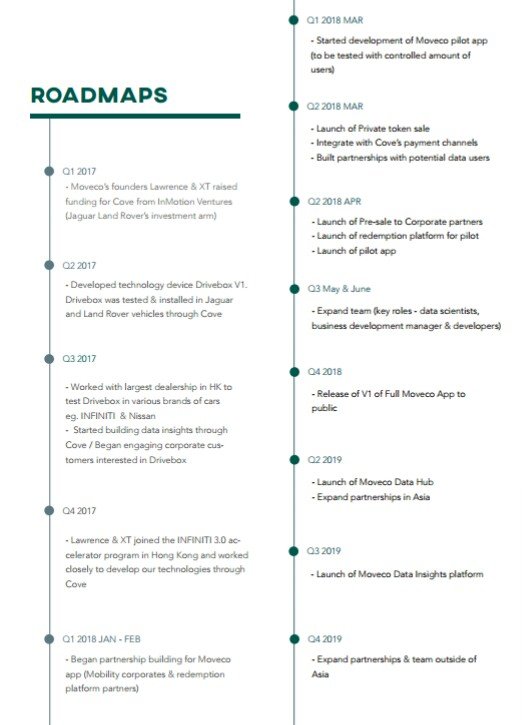 CORE TEAM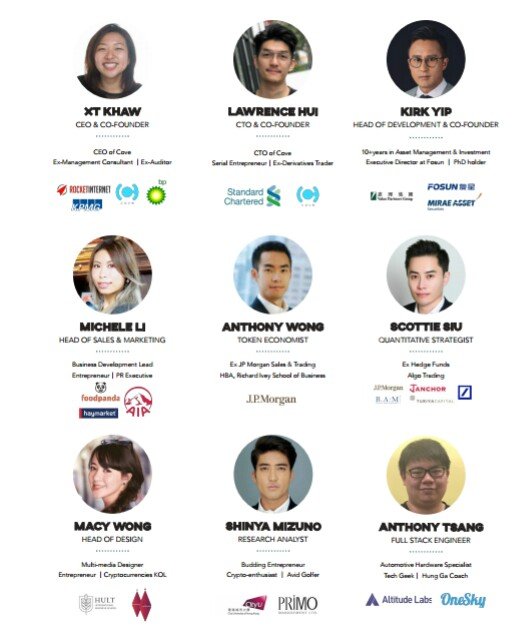 ADVISORS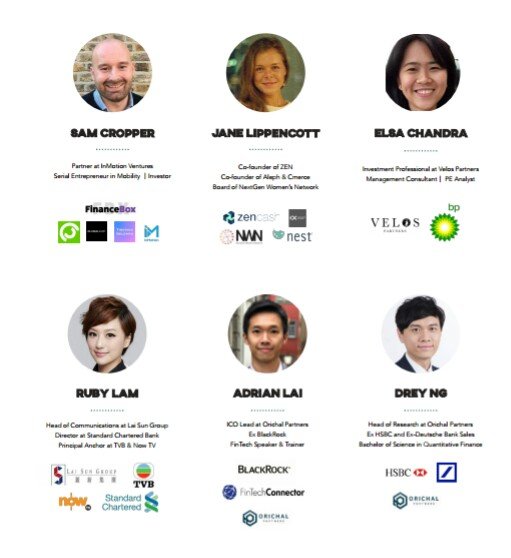 For more information, please visit:
Website: http://www.moveco.io/
Whitepaper: https://goo.gl/LV7Py5
ANN Thread: https://bitcointalk.org/index.php?topic=3257541
Telegram: https://t.me/moveco
Facebook: https://goo.gl/7Up1go
Twitter: https://goo.gl/vZtwN5
Medium: https://goo.gl/QX7PBi
Reddit: https://goo.gl/wA3wtY
Author: Crator Touch
My Bitcointalk Profile: https://bitcointalk.org/index.php?action=profile;u=1612381