MPCX – Financial Services Platform for Innovative Crypto Investors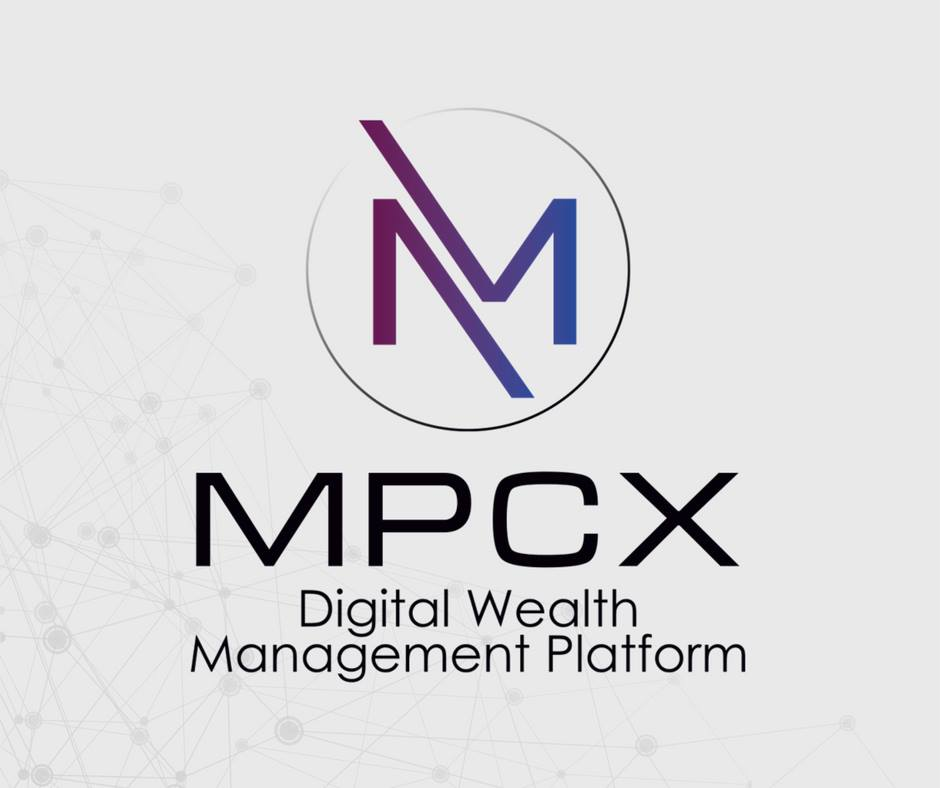 Hello everyone in this article I will present an interesting ICO analysis, called MPCX, based on the following criteria:
Digital Wealth Management Platform
MPCX is a digital blockchain driven financial services platform for innovative crypto investors.
The MPCX Platform will be developed in three stages:
The platform is designed to service entities' and individual's needs in the areas of digital wealth management, cryptocurrency exchange and trading, digital banking, crypto research and ICO promotion, and crypto lending.
Stage 1 – the digital wealth management platform
Stage 2 – the cryptocurrency exchange
Stage 3 – the digital banking and regulated wealth management platforms
The MPCX solution
At the end of the third stage of the development of the MPCX Platform we will have implemented the following ecosystem:
Onboarding, KYC, AML
Payment Solutions
Digital Wealth Management Platform
Digital Asset Exchange
Custody and WalletsTrading Solutions
ICO Research & Promotion platform
MPCX Product Platform
MPCX crypto lending platform
XDMC Token Sale
XDMC Tokens will be used to pay for the services inside the platform. Once the XDMC Token becomes liquid and popular, it will be used as the internal currency for our banking services.
At MPCX we believe that crowd wisdom is a part of a new reality where each individual can contribute to the mutual wellbeing of a community and be rewarded for their contribution fairly.
The central philosophy of MPCX is the Proof of Governance (POG) which means that each XDMC token holder will be able to participate in referenda and be rewarded for the impact. According to the referenda we will decide how to develop MPCX.
Rewarding XDMC Token holders.In addition to delivering capital gains due to popularization and increasing number of MPCX users, we propose to reward our community on a regular basis by allocating 50% of the platform's returns to the systematic buyback program of XDMC Tokens
How XDMC referendum works?
Hold XDMC
Receive Votes
Participate in a Referendum
Be Rewarded
XDMC token sale structure
Tokenization is a process by which real or digital assets and related rights are registered on a ledger of specific blockchain. Technically a token is a unit of registered value.
Total XDMC token supply structure
Token Name
XDMC
Supply type
Fixed
Token type
Utility Token
Total supply
999 950 416
Pre ICO Price, XDMC/1ETH
30 998
Min. Investment, ETH
0.10
XDMC Token distribution by stages: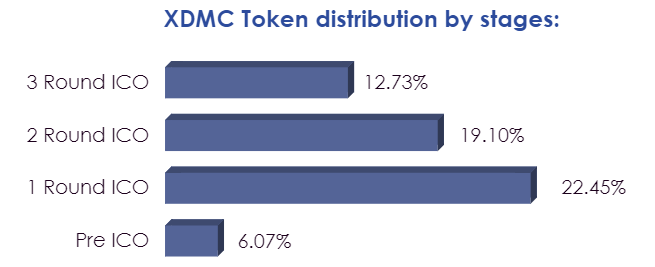 General XDMC token distribution structure and Use of ICO proceeds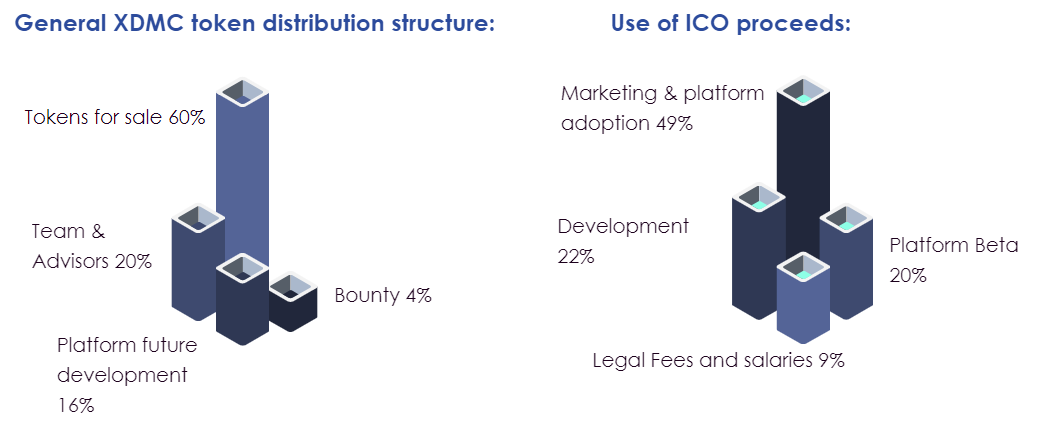 for more information visit the following links:
WEBSITE
WHITEPAPER
FACEBOOK
TWITTER
TELEGRAM
Bitcointalk profile link: https://bitcointalk.org/index.php?action=profile;u=2326054