Multibuy releases MB8 Coin to drive the huge expansion of its loyalty rewards system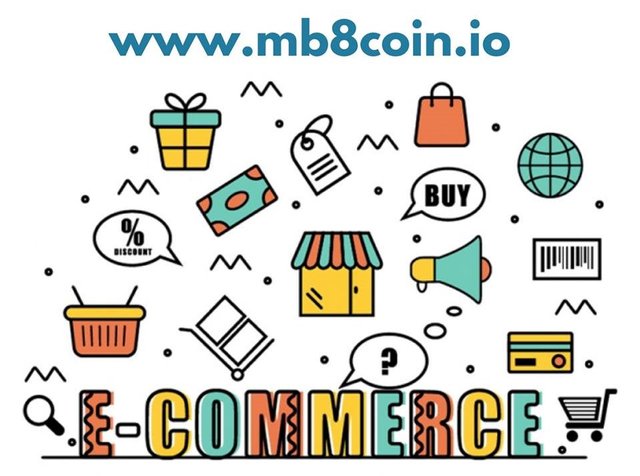 Loyalty programs are structured marketing strategies designed by merchants to encourage customers to continue to shop at or use the services of businesses associated with each program. These programs exist covering most types of commerce, each one having varying features and rewards-schemes. Whilst extremely successful to date, a traditional rewards system can prove costly to run and manage especially when scaling the expansion to a global market. On such large scales, the central distribution and support is labour intensive, logistically difficult and open to fraud or abuse of the system.
Why Is Customer Loyalty Important?
Loyal customers are more likely to convert and spend with brands they like more often. Return and repeat customers generate as much as thrice the revenue per visit than other shoppers. In U.S.A alone, the average repeat customer shops as much as 5 new customers, whereas in Europe, the ratio is 7:1.
Loyal customers also account for positive social validation. Social validation is often more effective than branded content and advertising. Customers who are referred via word-of-mouth marketing have higher rates of becoming loyal customers who spend more than the average customer.
A high number of return and repeat customers indicate their trust in a brand and their products and services. This is beneficial for the business as customers choose to purchase from the brands they are loyal to, in spite of several brands competing in the market.
Customer loyalty stems from the efforts made by the customer to deliver a high success rate every time they make a purchase from the same brand. This is why organizations also prioritize customer service, as they seek to retain their existing consumer-base by increasing customer loyalty.
What is MB8Coin?
MB8 Coin will be used as the 'fuel' for the existing loyalty rewards network. MB8 Coin will be the first ever cryptocurrency that is released with a proven real world use and will be accepted as part or whole payment within the existing network of vendors and retailers.
The Benefits of Using the Blockchain
This will allow to streamline the scaling process and save on running costs. After deeper investigation and consultation, the additional benefits of switching to a cryptocurrency based reward token are:
• Through participation in securing the network you can be rewarded 5% annual growth, in the form of additional tokens.
• MB8 tokens are distributed via an ICO to the public, new and existing business partners.
• Inability to fraudulently issue or create additional MB8 rewards tokens.
• Borderless and immediate transactions, perfect suited to the modern global market.
• Utilisation of the MB8 token via peer to peer gifting and trading on crypto exchanges will allow true price discovery to take place.
• Attract new customers to utilise the rewards platform, as well as bringing many new vendors, businesses and holiday locations to the rewards network.
Multibuy Releasing MB8Coin
Multibuy Company will be releasing MB8 Coin to drive the huge expansion of its already proven loyalty rewards system, by enabling global adoption via cryptocurrency. The initial implementation will be an ICO sale distribution of MB8 Coin tokens, which serves to replace the existing rewards systems "fuel" with an interest bearing cryptocurrency tradable on open crypto exchanges.
Finally
MB8 Coin is set to become the backbone of the rewards network that is already being used under white label by over 2100 businesses.
---
✅Website: https://mb8coin.io/
✅Whitepaper: https://mb8coin.io/%24whpdir/MB8%20Whitepaper.pdf
✅Twitter: http://twitter.com/MB8Coin
✅Facebook: http://fb.me/MB8Coin
✅Telegram Group: https://t.me/joinchat/HS6S5UljzEQlZR6nw0m61g
✅Bitcointalk ANN: https://bitcointalk.org/index.php?topic=3623567
---
Details of the Author:
✅Bitcointalk username: Erik_Smuel
✅Bitcointalk profile link: https://bitcointalk.org/index.php?action=profile;u=2020517