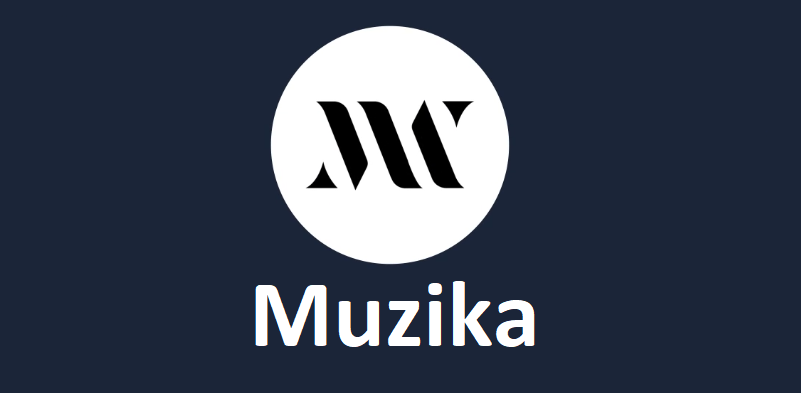 Muzika-in fact, this project is the solution to all problems. This Platform has an important and main factor, it is the absence of commissions. This means that any user or artist will be able to interact with the project and promote their content to the general overview. The project itself is free for all users, that is, go, listen and enjoy. This is also one of the main factors of the project.
I would like to say about the technology used in this project. This is one of the blockchain technologies . With this technology, openness, transparency and, most importantly, the safety of users and all project participants are achieved. This is an important factor that I would like to talk about. Also, the project will apply smart contracts, thanks to which transparency will be introduced into all transactions made under the project, will be as safe as possible, and also so transparent
Muzika aims to provide musicians the best of both worlds: a higher commission rate for their creative content and a strong userbase. Muzika has developed a strong system for incentivizing fans to contribute to the Muzika ecosystem. These incentives will build the userbase necessary for Muzika to provide both higher commissions to artists along with the mass userbase of traditional music streaming sites. The network effect from a mass userbase will be the key to developing an autonomous, self-sustaining ecosystem. In other words, Muzika can provide musicians with 90% of $1,000.
Muzika has already made significant achievements towards the development of sustainable solution to inefficiencies in the digital music industry. In 2015, co-founders of Muzika saw an opportunity in the online instrumental music industry and started online instrumental music platform Mapiacompany. In just over 3 years, Mapiacompany has become the #1 global instrumental music platform with over 2 million users. Muzika will build upon this existing userbase and community.
Muzika Features
Smart contract will allow digital musical products to be transferred directly from artists to fans, ensuring fairer and more transparent economic distribution.
Fans will be rewarded with loyalty points for their various community activities, which will be regularly converted into MZK coins – the sole medium of exchange for all economic activities in the ecosystem.
Fans will have opportunities to make direct sponsorship to their favorite artists, supporting them and receiving exclusive benefits in return.
How It works?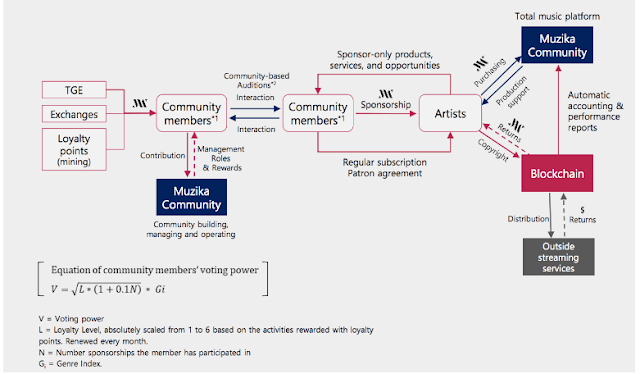 Muzika's digital music ecosystem will function as a channel for distributing and publishing music content while providing fair compensation to artists. Fans will also get to partake in all stages of a song's lifecycle, ranging from sponsorship and production to consumption.
Official Video :
Token Info :
Muzika is backed by an already established platform called Mapiacompany that has about 2 million active users covering over 150 nations in terms of subscribers and artists from more than 30 nations. Now, in order to create a loyal and incentivized community, the company is going the blockchain route.
Drawing inspiration from popular Steemit project's community, the Muzika Coin (MZK) has been created. The sole medium of exchange within the Muzika ecosystem, it will perform four functions viz. community building, means of transaction for commercial items and service, sponsorships opportunities, and community programs.
In order to obtain MZK, there are three options namely, participating in the ICO, cryptocurrency exchanges, and loyalty points.
Out of the total 1 billion MZK tokens, 20.5 percent i.e. 205,000,000 tokens will be up for sale. The major chunk of the tokens i.e. 40 percent is allotted for the reward ecosystem. Partnership and team both get 10 percent each of the MZK tokens. About 14.5 percent will go to reserve while remaining 5 percent is for advisors.
Team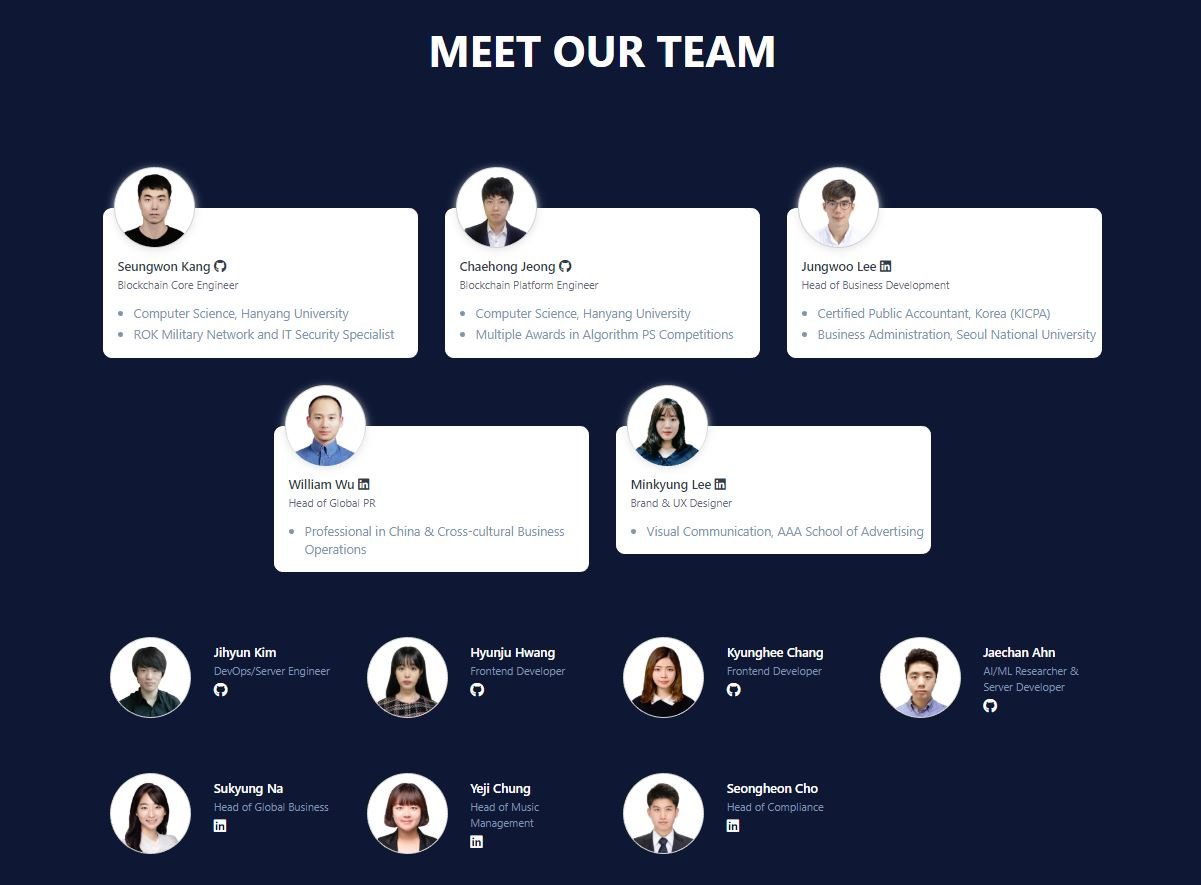 Official Information :
Created by  :