MYCRO (Simply getting the job done powered by Ethereum)
What is MYCRO?
MYCRO is an intuitive mobile application that you can use. Simple short-term tasks can be placed directly on the MYCRO network for free. MYCRO uses intelligent and self-learning algorithms that are known on dating platforms to match these tasks with job seekers on time. He works. One gets time, the other gets money.
Mycro's success is based on intuitive usability. The need for job seekers and job seekers must be fulfilled quickly and simply. This happens by matching the right job seekers with the right job seekers. After that, both parties reached their goals. Daily needs are good for job seekers. Interesting and tempting work for job seekers.
Mycro provide many job like :
Home Services : ( Gardening, cleaning, tidying up, decluttering, small repairs, window cleaning, washing, ironing, cooking and etc)
Delivery Services : ( Doing the shopping, driving services, transport services, delivery services and etc )
Virtual Services : ( Internet researches, travel planning, assistence services, clerical work, online survey and etc)
Skilled Services : ( Tutoring, photography, model jobs, piano lessons, setting up the computer, mounting the TV, DJing, waitressing, setting up an internet connection and etc )
In Mycro the platform has the method to do the payment and transaction using Mycro Token (MYO).
How to use Mycro Token?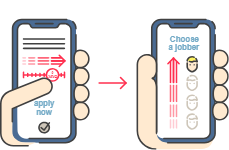 Job Shopping :
Use Mycro Token (MYO) to achieve a better position in the job provider's dashboard. This allows you to determine the amount of your fee yourself. We call it job shopping .
Rewarding :
Recieve MYO from the community reward pool for good ratings after successful jobs and building up the Mycro community – controlled by a smart contract.
Currency :
It is planned that you can use Mycro tokens (MYO) to pay for jobs – in a reliable and secure way using an escrow smart contract. (planned)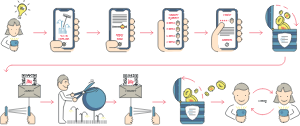 Why Mycro use Blockchain ??
The reasons are :
Fast and easy use.
The Mycro intelligent algorithms are able to match the right job with right jobber very fast. you can post your job needs and the jobbers see jobs anytime.
Trust
The people meet strangers are in lack of trust.Mycro will solve this problem through decentralized rating and verification systems implemented by smart contracts on the blockchain.
Seurity
The money is held by a decentralized escrow smart contract while the job is performed. Neither the job provider nor the jobber has access. The escrow contract will take care of the jobber's remuneration only if the job was successful.
Low fees
Mycro's vision to convert Mycro into a completely decentralised application (dApp). By eliminating the intermediary, the fees of up to 30% charged by middlemen no longer have to be paid. Jobs can always be posted free of charge. Jobbers pay only 2% for using the Mycro App.
Token Design And Function: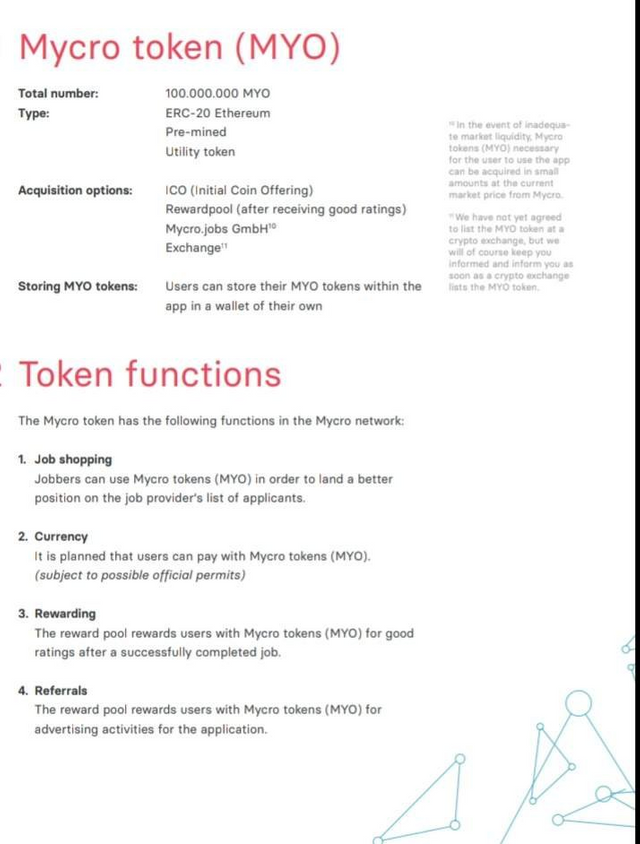 Token Distribution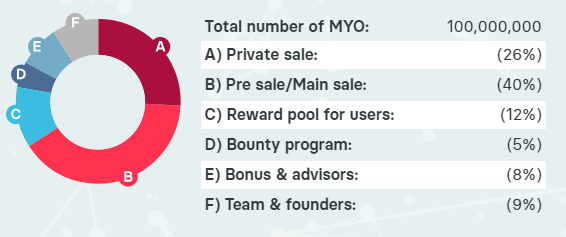 Funds distribution


Roadmap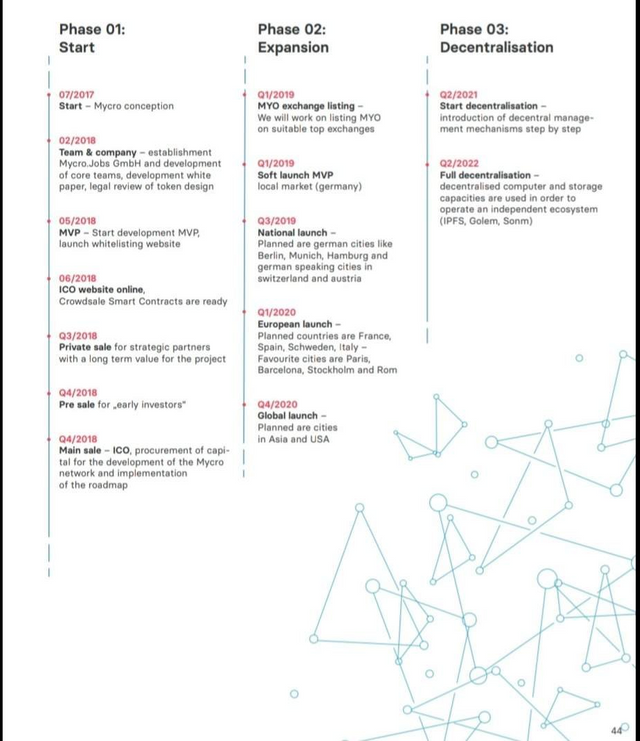 Team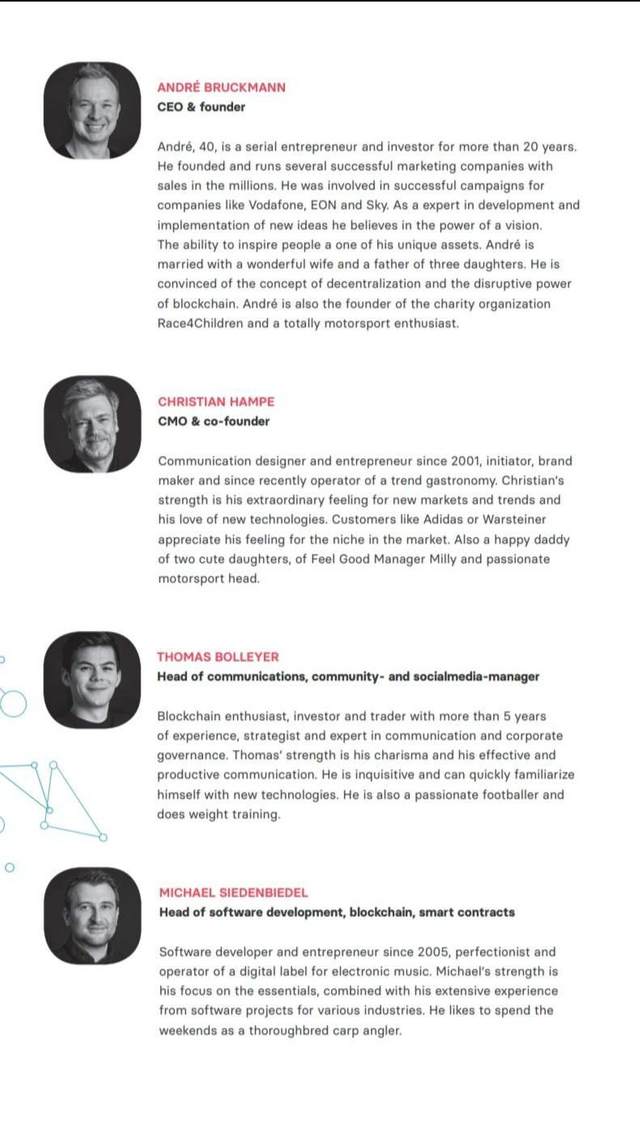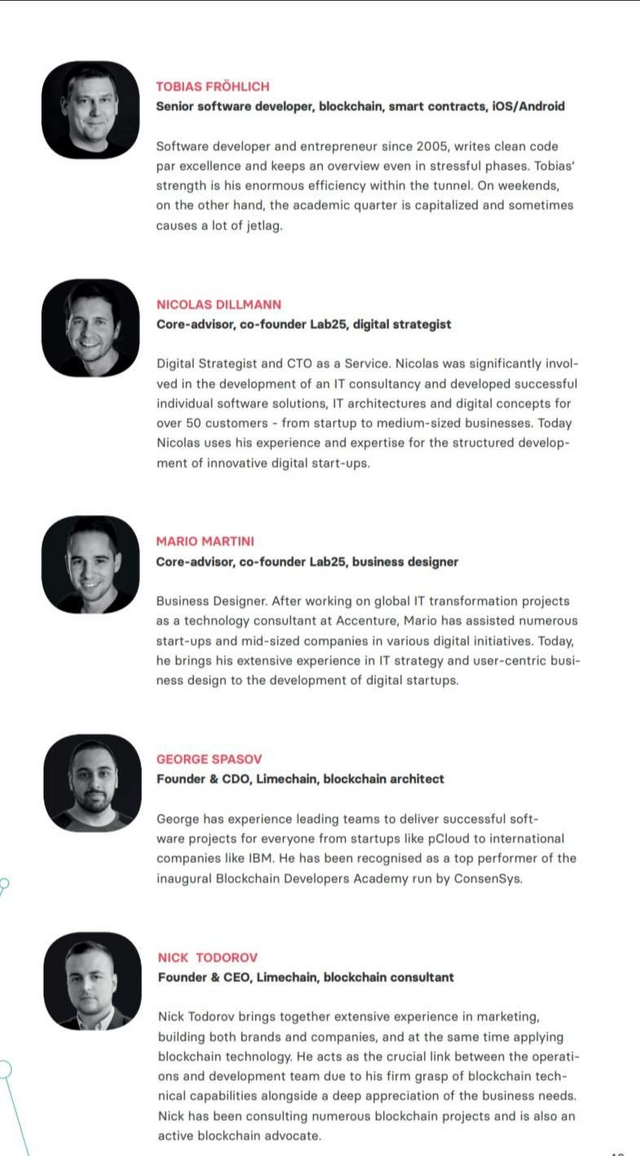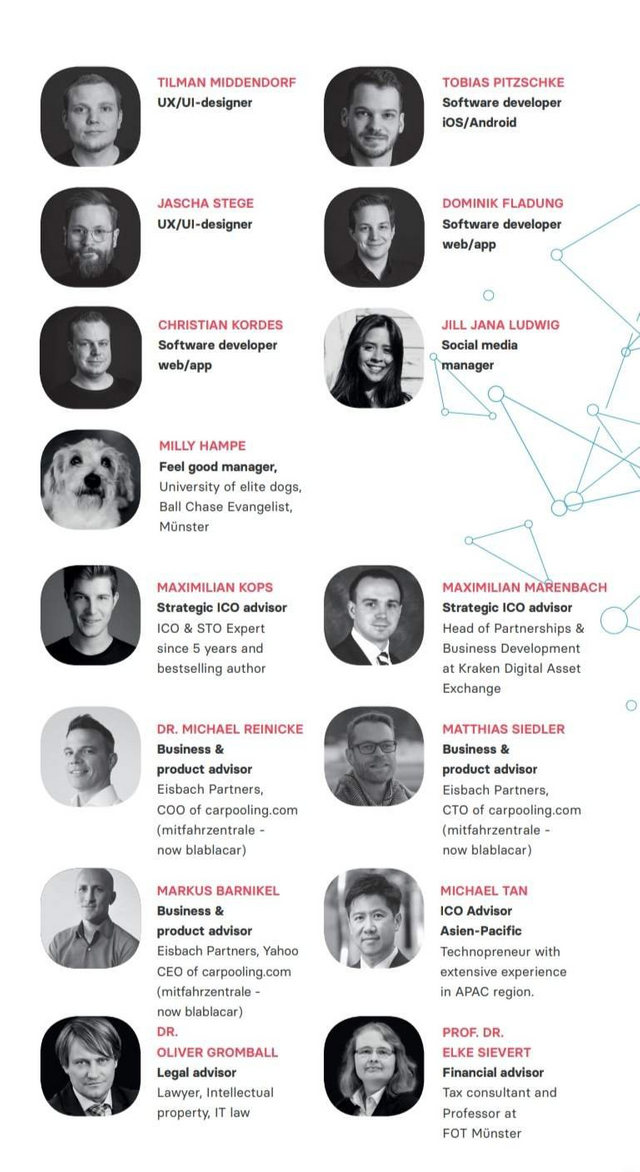 For More Information Visit Link Below:
Website: http://www.mycrojobs.io/
WhitePaper: http://www.mycrojobs.io/
Medium: https://medium.com/mycrojobs
Linkedin: https://www.linkedin.com/company/mycrojobs/
Telegram: https://t.me/mycrojobs
Twitter: https://twitter.com/Mycrojobs
Facebook: https://www.facebook.com/mycro.jobs/
kennen1113
0xE9a229079866A04Db1Ad0d957ED56450f313f9FD