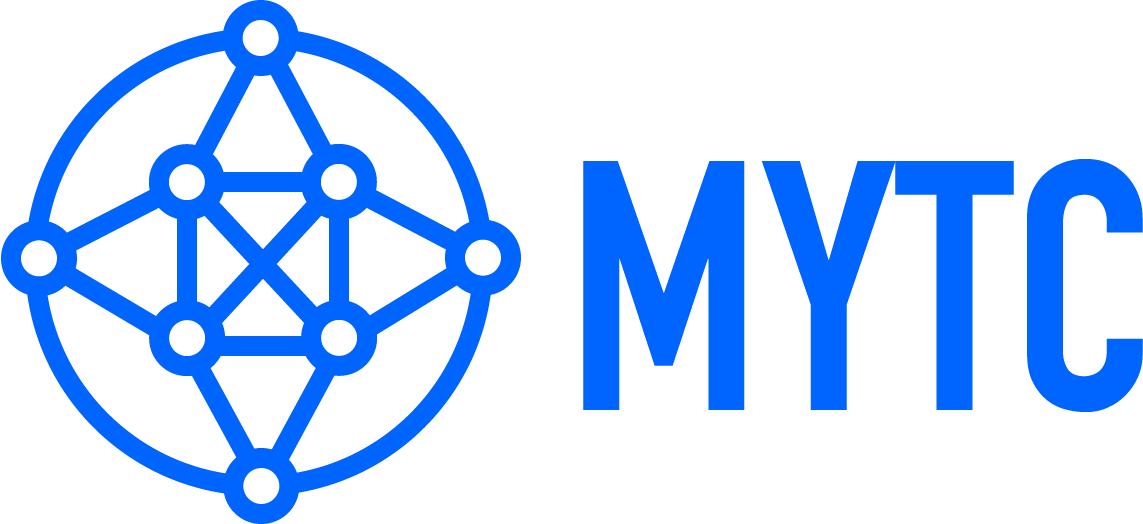 The MYTC team is the next generation of online business-to-business exchange that is based on blockchain technology. Our goal is to provide a more efficient, intuitive and transparent trading platform. Our aim is to improve the existing trade / bartering landscape and address the significant problems it faces such as fraud transactions, privacy and inflated pricing, and high international and local transaction costs, through the use of disruptive technology; the blockchain.
The purpose of our Pre-TGE round is to ensure community interest in our platform and get pre-seeded funding for our aggressive marketing strategy plan. This will enable us to avoid traditional venture capital funding, and still gain some influence before we launch our TGE fully.
At the time of writing this the cryptocurrency industry is currently valued at approximately $360 Billion. Billionaire trader and longtime cryptocurrency bull Mike Novogratz has predicted that the total crypto market cap will reach $2 trillion by the end of 2018.
The blockchain is still in their inception but is now making the biggest revolution in the finance industry probably in the last hundreds of years. Average leaders and contributors are still sceptical but big contributors are putting their money on it.
Just as search engines, browsers, and Google disrupted the Internet, and Napster and peer-to-peer file sharing changed the face of the recording industry, bitcoin, and its blockchain technology plus its associated ecosystem will eventually force financial organisations to reconsider and change their traditional roles, infrastructure. But, blockchain's foundations are even more revolutionary as big world leaders, tech influencers, CEOs and Nobel Prices are now realising.
Problem
There are over 5 million small and medium businesses/enterprises globally which conduct reciprocal trade/barter but yet there is no decentralized platform for these businesses to be able to trade/barter with each other globally. Current members of existing barter/trade exchanges have limited access to the members from other platforms, they are charged with excessive high exchange fees, controlled through a centralised ledger, the value of the trade dollar is devalued because of limited members who cannot trade with each other due to constraints. The problem is that business, especially the small medium businesses can only barter/trade with members who they know and are locally located near them.
Solution
MYTC Intends to create a decentralized platform for all small and medium enterprises to use a common currency to conduct reciprocal trade/barter with each other. MYTC is about helping you with your barter/trade while you focus on the cash and everyday sales. We are not looking to disrupt your business but here to help you improve your business through the use of digital cash on the revolutionary block chain technology.
How it works
MYTC Network is designed to unite small medium enterprises globally to enjoy the ability to conduct reciprocal trade/barter with each other.
MYTC Merchants shall offer their goods and services through the MYTC platform
Buyers (other merchants and the community) will have the ability to purchase these goods and services and pay the merchants with MYTC Tokens.
The merchants will be able to then save or spend those tokens with other merchants within the MTYC ecosystem.
Members will be able to access their tokens anywhere in the world and barter/trade with anyone around the world.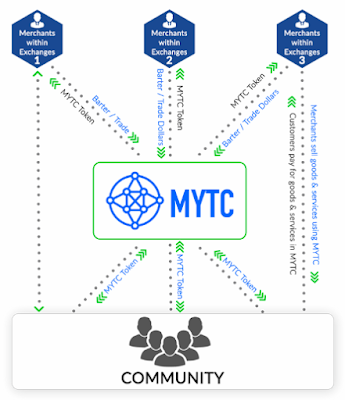 Pre Token Generation Event*
Pre-TGE will be launched to help expand the team of developers to work on the project and further purchase in our marketing campaign for the upcoming TGE. The funds will help to finalize our prototype faster to be presented to all stakeholders. The funds will also help to fund the MYTC core development, even before the end of our TGE.
Our target for the pre-TGE is 1,500 ETH, and the hard cap is set to 5,000 ETH. If you want to be part of our
preliminary token offering please subscribe on our website (mytradetoken.io), to receive notifications and
updates about our crowd sale and project milestones. An email will be sent the 48 hours (2 days) before
the first day of the sale as a reminder. Our pre-TGE will start on 1st August (Pre-TGE) ending midnight 31st
August Midnight (GMT)
Token Name: MYTC
Blockchain: Ethereum ERC20 token

Start Date: 1st August 2018 12:00 (GTM)

Duration: 31 days

Pre TGE Soft Cap: 1,500 ETH

Pre TGE Hard Cap: 5,000 ETH

Price: 1 ETH = 10,000 MYTC

Payment Method: ETH

Min Purchase: 0.1 ETH

Total Token Supply: 50,000,000 MYTC
Token Generation Event (TGE)
The crowdsale will fund the initial development and adoption of the MYTC ecosystem and platform.
TGE shall commence 1st September and will last 30 days or whenever the hard cap of 17,800 ЕТH is
reached.
Start Date: 1st September 2018, 12:00 (GTM)

Duration: 30 days

TGE Soft Cap: 3,500 ETH

TGE Hard Cap: 17,800 ETH

Payment Method: ETH

Min Purchase: 0.1 ETH

Total Token Supply: 112,000,000 MYTC
Prices

TGE Budget Allocation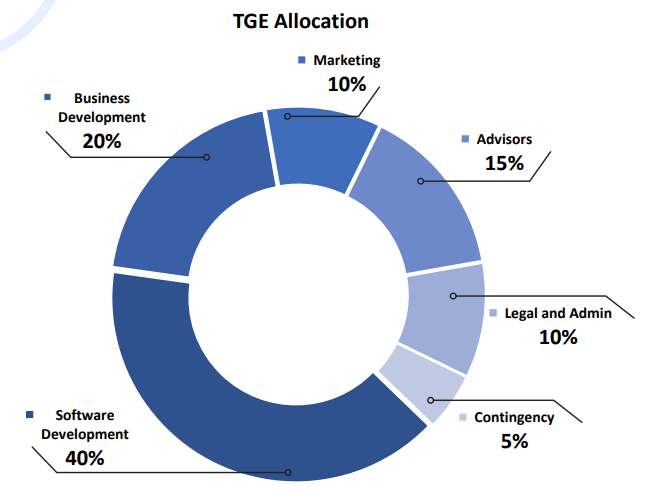 Road Map
November 2017 – Team Building
December 2017 – Idea Development
January 2018 – Technical Specification
Strategic partnerships and alliances formed
February 2018 – Design draft
White Paper creation.
Business company formation.
March 2018 – Marketing and Token initialisation
Website deployment.
Creation of smart contracts.
Creation of ERC20 token.
April 2018
Creation of business registry prototype.
Creation of consumer registry prototype.
May 2018
White paper release.
Marketing campaign begins.
June 2018
Smart Contract development
AUSTRAC registration
July 2018
Smart Contract deployment
White paper final version release.
Bounty campaign begins.
August 2018
September 2018
Commencement of Token Generation Event.
Development and release of MVP.
Commencement of MYTC Core development
October 2018
Completion of TGE.
Beta version platform development; testing exchange APIs.
Begin cryptocurrency exchange registration.
Tokens release for bounties.
Prototype development, with integration to our first external bartering platform
November 2018
– MYTC Core deployment.
Begin platform development version 1.
Team expansion.
2018 (4th Quarter)
Extensive Marketing of MYTC and MYTC Token
Independent Security Test of platform.
Commencement of mobile apps (IOS and Android) development version 1.
Independent Security Test of mobile applications (iOS and android).
Sign partnership agreement with Australian exchanges
2019 (1st Quarter)
Release of app (iOS and android) version 1.0
Release first version of MYTC platform.
2019 (2nd Quarter) – Update and enhance mobile apps (iOS and android)
Platform Release Version 2.0
Consolidate partnerships with Different Australian barter / trade exchanges
2019 (3rd Quarter) – Expand office into Thailand
Expand offices into Vietnam
2019 (4th Quarter) – Expand offices into Singapore
Expand offices into Malaysia
2020 – Expand offices into USA 
2021 – Expand offices into UK 
2022 – Expand office into China 
2023 – Expand offices into Europe
Team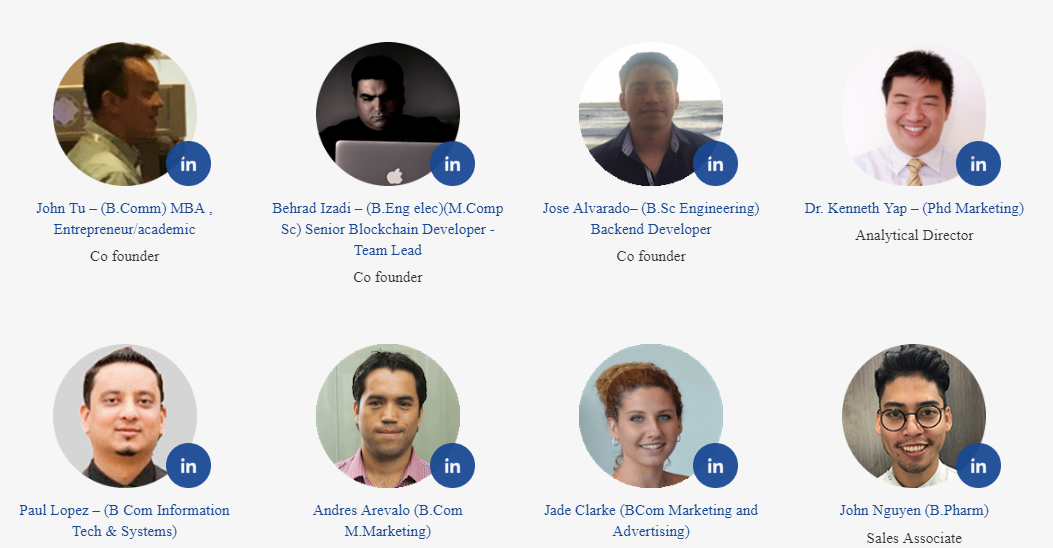 Advisory Committee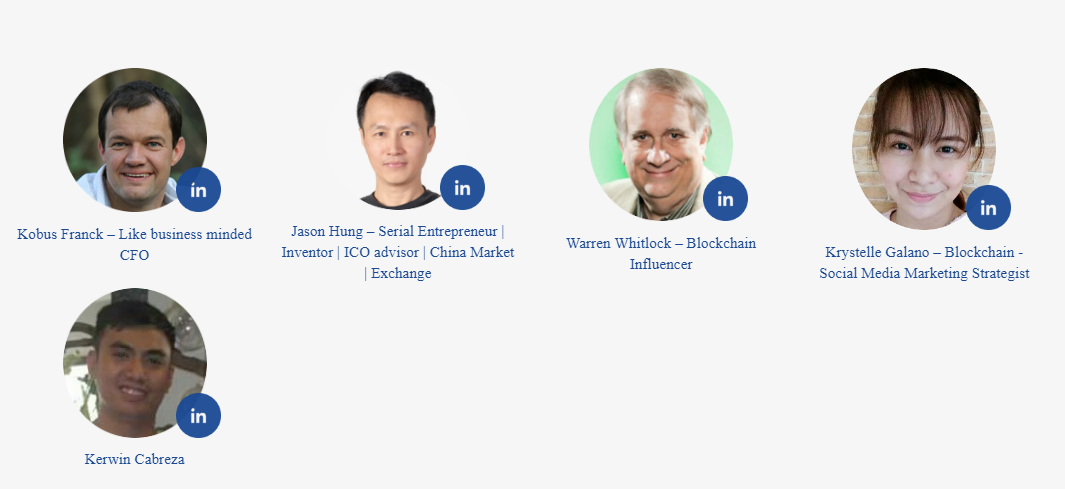 For information;