Navibration – The Way Of Knowing The World, Reinvented
PREAMBLE
The buzz about cryptocurrency is increasing, people have heard about it, and more and more people want to find more about it, and find a way to be a part of it. When blockchain technology came, so many things changed, for better, we say. So many businesses have improved, so many companies have started using crypto currencies in their work. The new ideas are coming every day. People want to invest in the new projects. We have the biggest tool in the world, and it is called the Internet. The internet is a enormous base of information where we can do anything. Internet has connected the entire world. One of these projects is Navibration, a Spain-based technology company with a patented technology that has been backed by the Government of Spain, is creating a next-generation navigation system which will redefine not only the way we move in unknown places but all of the details and secrets of them.
Before I take you on this voyage, please check out this video presentation
INTRODUCTION
Navibration, a Spain-based technology company with a patented technology that has been backed by the Government of Spain, is creating a next-generation navigation system which will redefine not only the way we move in unknown places but all of the details and secrets of them. All this will be achieved through Navibration Experiences, where content will be created by the users. Each new tour created will be available for sale on the platform and will be controlled by smart contracts to ensure transparency, proper incentives, and user engagement.
Navibration is the world's first decentralized social network of audio-guided (which is geolocated) routes from different cities globally and also known as Navibration Experience. Navibration is a navigation system by vibration with which an individual can move about anywhere in the world with no Internet connection or maps, and no need to look at your device. It is designed wholly for use on foot. It is a Patented navigation system. Participants of this platform will be rewarded equally base on their contribution. The Blockchain technology is incorporated into the Navibration Experience ecosystem with a multiplatform tool that is made available on these platforms: desktop version, tablets, and smartphones.
The Navibration Experience: users will personally create the content of the audio-guided routes in four different steps as described below, while the fifth step will be finalized by the Navibration team – by editing the final audios and set the route for sale in Navibration Experience.
ITINERARY: a user will create the itinerary of a particular place, let's say for example a famous cathedral in a particular city, in the Navibration Experience.
TEXT: a user will be the author of the route content.
LANGUAGE: whenever necessary, the content of the route will be translated by a user.
AUDIO: the audio of the particular route will be recorded by the user.
NAVIBRATION APPLICATION
The application will be available on Apple Store for all iOS users and also will be available on the Google Play Store
THE NAVIBRATION WEARABLES
Navibration watch

Navibration stick which is exclusively designed for the blind and individuals who are visually impaired. It has the same functionalities as that of the wristwatch.

HOW IT WORKS?
The user will have to hold his mobile phone horizontally and keep it in that position while he slowly turns around until his mobile phone starts vibrating. There are to modes of navigation; the self-navigation that enables the vibration to show a user his destination point, and the guided navigation that enables the vibration of the mobile phone to show a user the direction to follow.


NAVIBRATION TOKEN
The Navibration token (NAVI) is an Ethereum base ERC-20 standard that will be used to reward users who contributed meaningfully to the Navibration Experience platform fairly and transparently. users will need to have a particular number of tokens with a minimum age to access the full functionality of Navibration Experiences. The token will be a utility token used for content creation, routes purchase and for community moderation. Content review and action rate such as upvoting or downvoting do not require NAVI token. All Navibration products purchase will attract a 30% discount if and only it is purchased with NAVI.
Any purchase made by FIAT (government issued currency) will be automatically exchanged for Navicoins.
BENEFITS OF NAVICOIN
Holders of Navicoin will be a privilege to unlock all the functionality of the platform.
Holders of Navicoin will be rewarded continuously.
Purchasing products on the platform with Navicoin will attract a 30% discount.
Navicoin is an access to the Navibration ecosystem thereby bringing togetherness.
TOKEN INFORMATION
TOKEN NAME: NAVICOIN
TOKEN TICKER: NAVI
TOKEN TYPE: ETHEREUM ERC-20
TOTAL SUPPLY: 300,000,000 NAVI
SOFT CAP: $500, 000
HARD CAP: $6,000,000
BASE RATE PER NAVI: $0.05
UNSOLD TOKEN: WILL BE DESTROYED.
THE CREATION OF EXTRA TOKEN OUTSIDE THE TOTAL SUPPLY WILL NOT BE POSSIBLE.
TOKEN DISTRIBUTION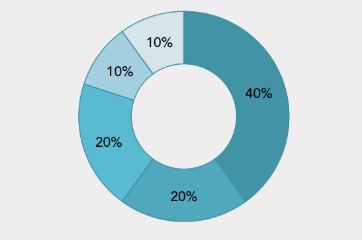 TOKEN SALE: 40%
COMMUNITY: 20%
FUTURE AIRDROP FOR TOKEN HOLDERS: 20%
TEAM: 10%
MENTORS AND ICO COSTS: 10%
USE OF FUNDS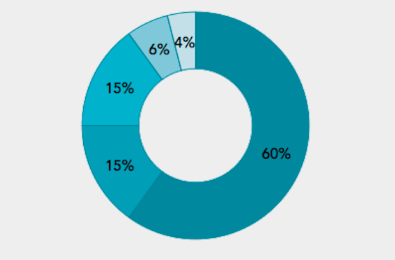 DEVELOPMENT: 60%
OPERATIONS: 15%
MARKETING: 15%
LEGAL AND ADMINISTRATION: 6%
RESEARCH: 4%
ROADMAP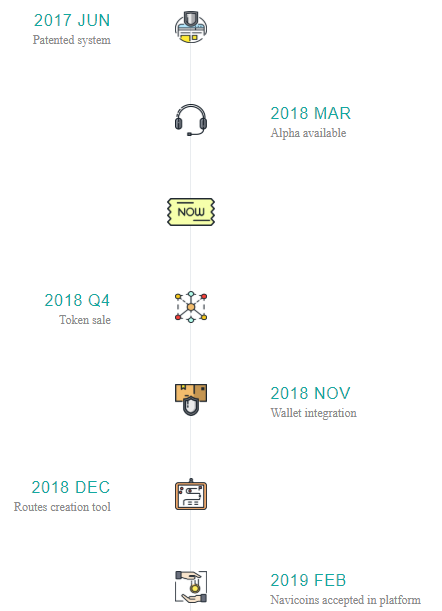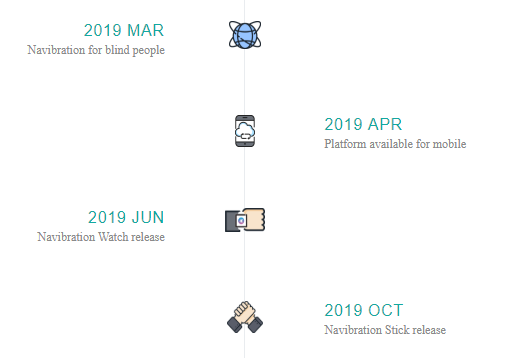 TEAM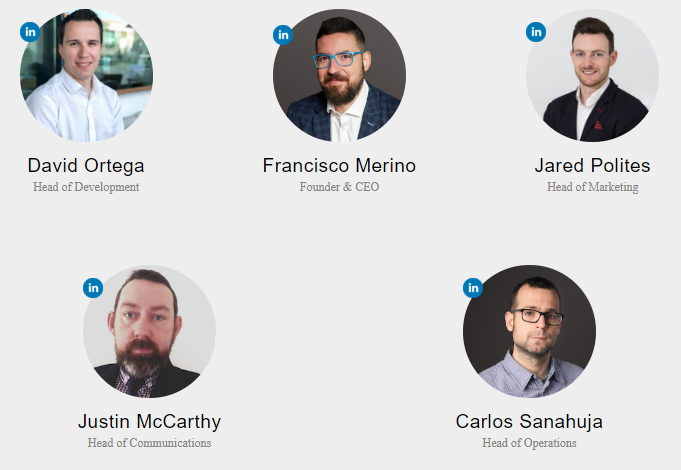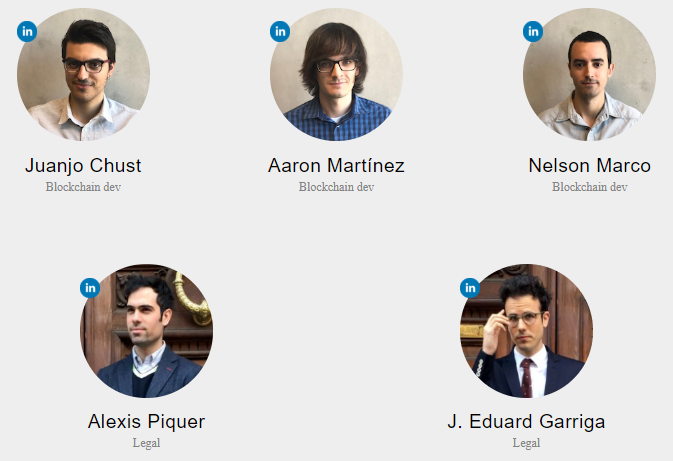 ADVISORS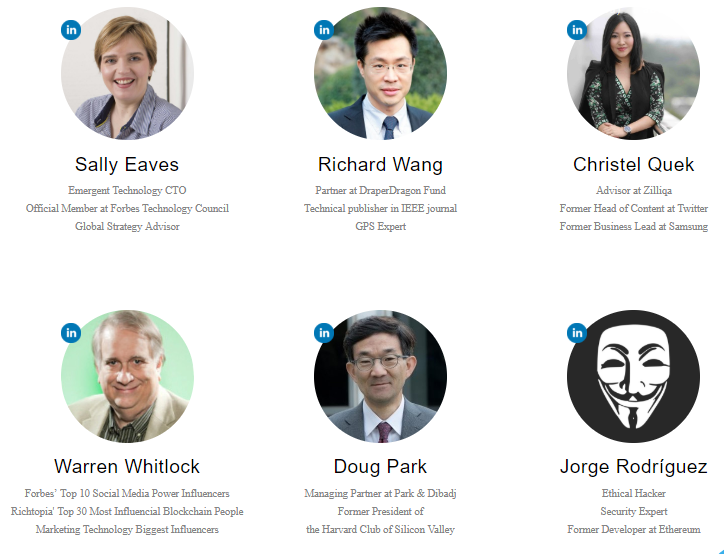 Be a part of this incredible project. Download the whitepaper for the full scoop.
Till next time…
For more information, please visit:
Website: https://www.navibration.com/
Whitepaper: https://www.navibration.com/Navibration-whitepaper-EN.pdf
Facebook: https://www.facebook.com/Navibration/
Twitter: https://twitter.com/Navibration
Telegram: https://t.me/NAVIBRATION_INFO
LinkedIn: https://www.linkedin.com/company/27109610/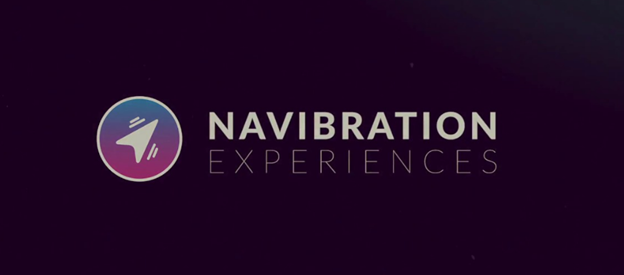 Bountyhive Username: TheMichael
Referral Link: bountyhive.io/r/TheMichael
Author: TheMichaelMatch
My BitcoinTalk Profile: https://bitcointalk.org/index.php?action=profile;u=1326035
Disclaimer: This article was published in terms of the bounty campaign. I am not a project team member or its representative but a supporter of this incredible project.