I welcome you my dear subscribers and readers. Today we will talk about a very technological and interesting platform, Nexty, that is all set to be the new face of cryptocurrency and the best option in crypto-asset to invest in or to store value.
Nexty, if you haven't heard of it already, it's a Fintech ecosystem which helps e-commerce and technology startups to raise funds from community. Nexty itself has a cryptocurrency named NTY with various dominant features such as Instant Transfer, Zero Transfer Fees, Price Stabilisation System, and Dual Crypto Currency.
Nexty offers to its investors a simple and a reliable mechanism to invest or store up value, by giving them an opportunity for lifetime earnings from annual profit generated by Price Stabilisation System of it tokens.
To me personally, it's the 21st Century best option in cryptocurrency to store up value.
I personally have done a lot of digging on Nexty and I am yet to find any major red flag that would make me give up on investing in their ICO. It has a great team with a lot of relevant experiences, very attractive business model with a good dividend tokens use case, professional content, good looking materials, secured, focus on the relevant networks and has a great road map.
Let's talk about their product and what kind of Solutions they provide.
Advantages, Features of Nexty Platform Over Competitors
Instant Transfer and Zero Fees Transaction:
What intrigued and drew my attention in the first place to the platform among others is the zero fee and instant transaction system that the platform runs. While some platforms claim to be quick, yet their confirmation still take long and may even fail in the process. Nexty platform offers and operate zero fee and instant transaction.
These procedures of transaction fees and confirmation are obstacles to the ecommerce platform, especially in the process of micro payment and daily transactions. Nexty offers solution to all of this and makes online transaction hassle free.
For better understanding of Nexty's transaction, watch this video: https://youtu.be/ElnqxM3Tv3w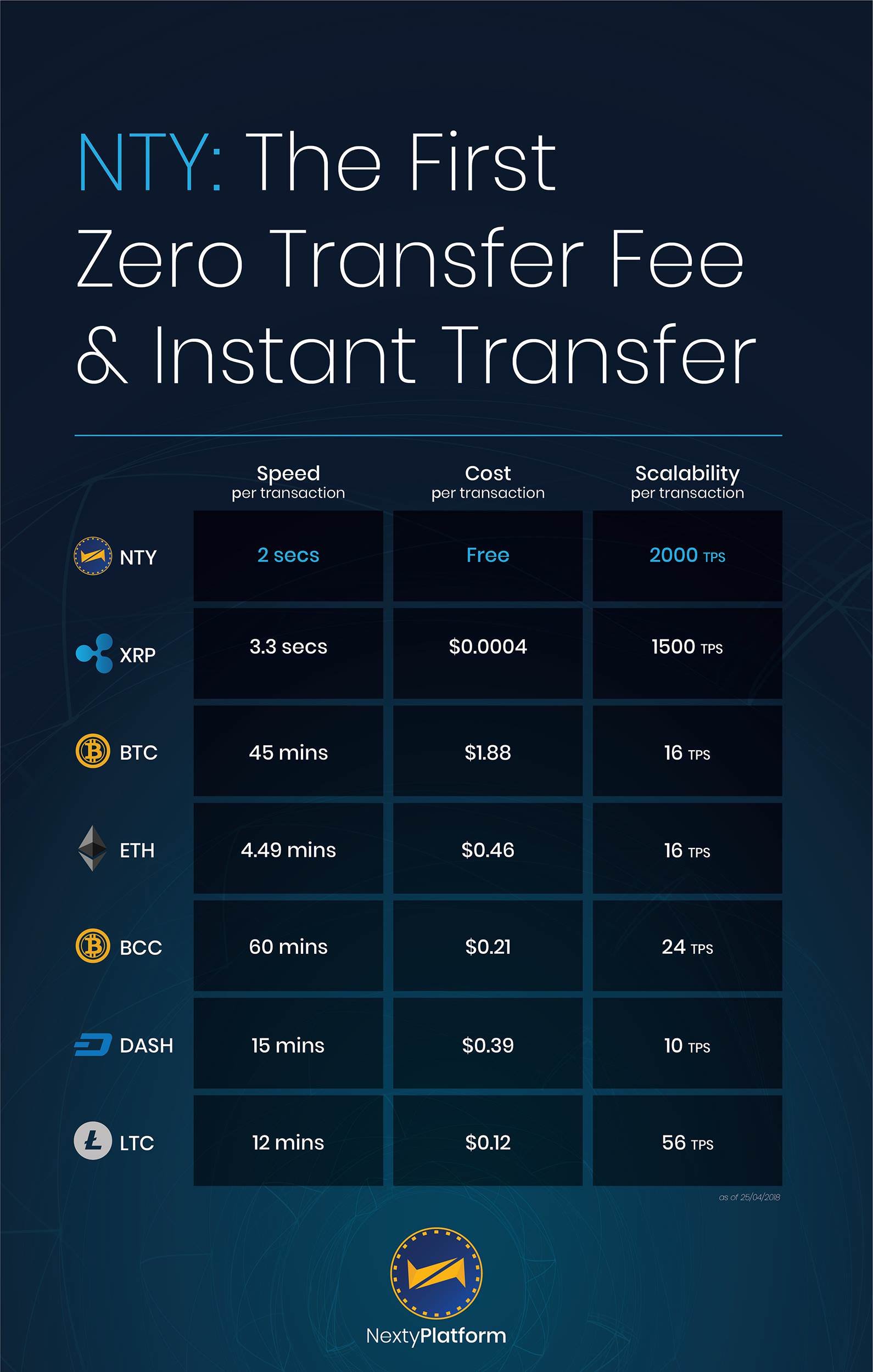 Price Stabilization System:
Nexty's business model, token use and regulation is a confirmation to the fact that the token will have a stabilized value. Investors can be rest assured of maximum profit on their investments.
Nexty's token sale will be interesting for the owners of digital assets, who would like to transfer them into the more secured investment tool and not to tremble anytime they hear the news about the possible (Bitcoin) cryptocurrencies rate falling.
Dual Cryptocurrency:
Nexty Platform operates two cryptocurrencies, NTY and NTF, which are parallel to each other. NTY is the main cryptocurrency used in daily transaction, while NTF is used in transaction confirmation system. The top notch of it all is that if you are a holder of the second type of the cryptocurrecy, you will have a minor reward in cryptocurrency at the end of each month.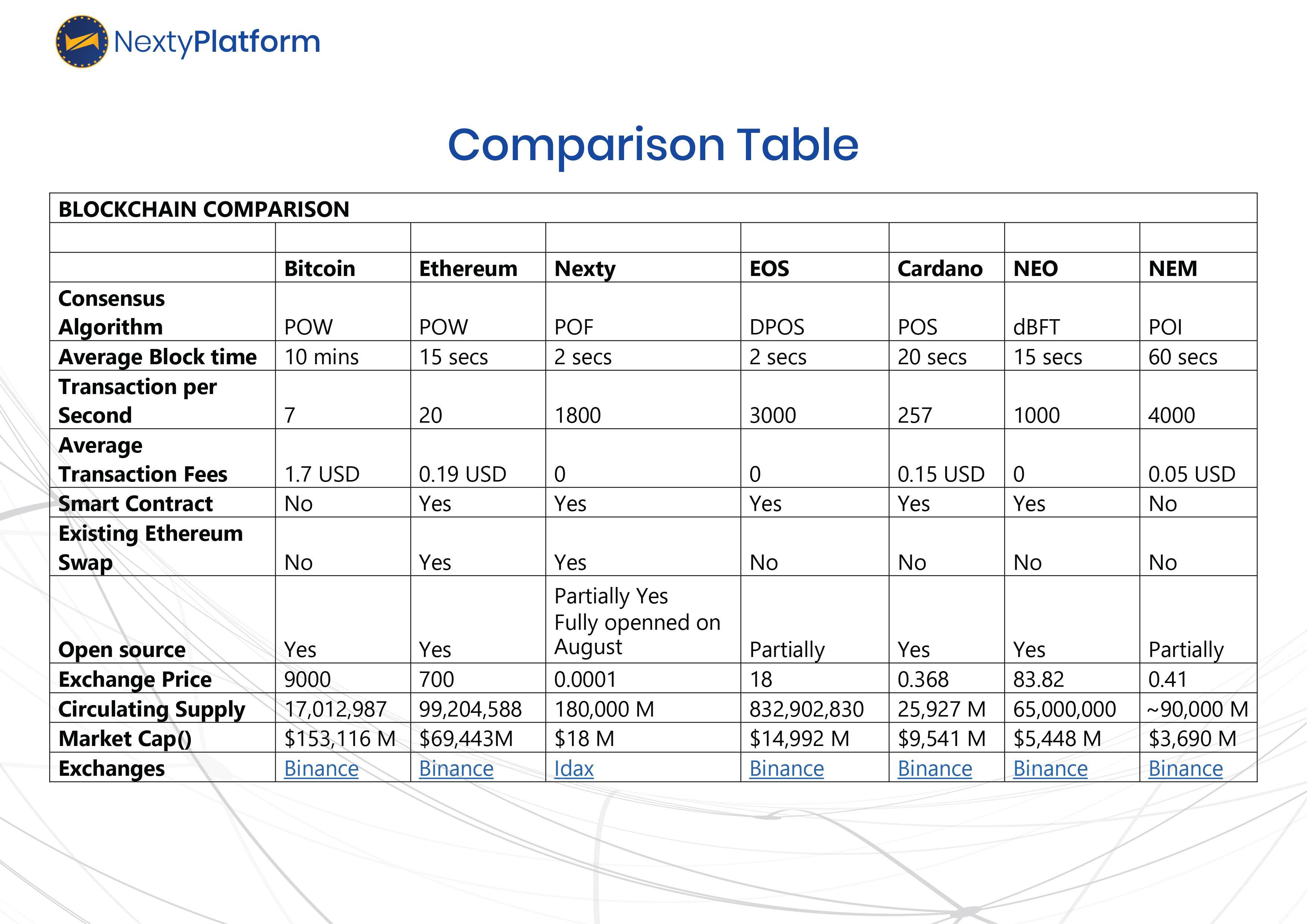 Amount of Tokens That Can be Owned During The ICO
The Minimum amount: 100 pNTY
The Maximum amount: 500 pNTY
Load accepted by Nexty
Nexty accepts Bitcoin and Ethereum
In other to participate in the ICO, follow these steps below
• Purchase the token: NTY is already trading on IDAX Exchange, https://www.idax.mn/#/exchange?pairname=NTY_ETH. So you can easily purchase it, but you have to open an account on Nexty's platform first.
• Receive dividend payments: As a token holder, you have the right to receive payments equivalent to shareholder dividends.
• Convert your tokens into shares: As a token holder, you also have the right to convert your tokens into ordinary shares
Road Map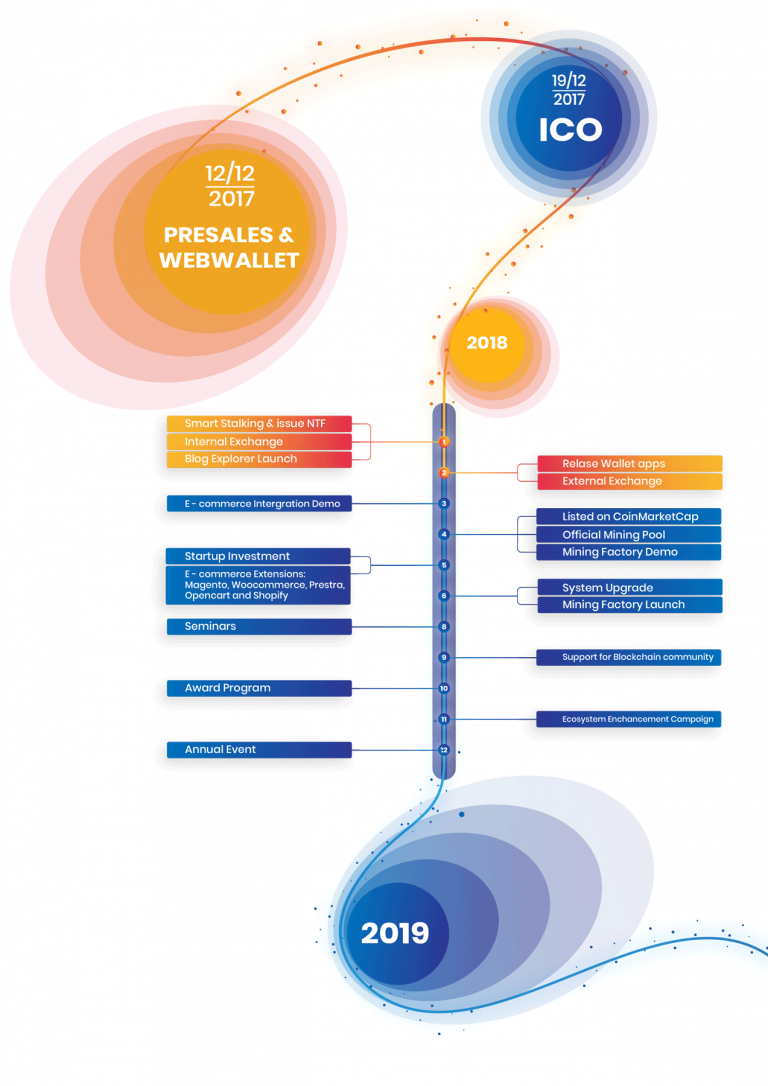 For more info
Website: https://nexty.io/
Ann Thread : https://bitcointalk.org/index.php?topic=2498919
Whitepaper: https://nexty.io/images/nexty-whitepaper.pdf
Twitter: https://twitter.com/nextyio
Facebook: https://facebook.com/nextycoin
Telegram: https://t.me/nexty_io
Author: Cryptocraz
Bitcointalk Address:
https://bitcointalk.org/index.php?action=profile;u=1698372