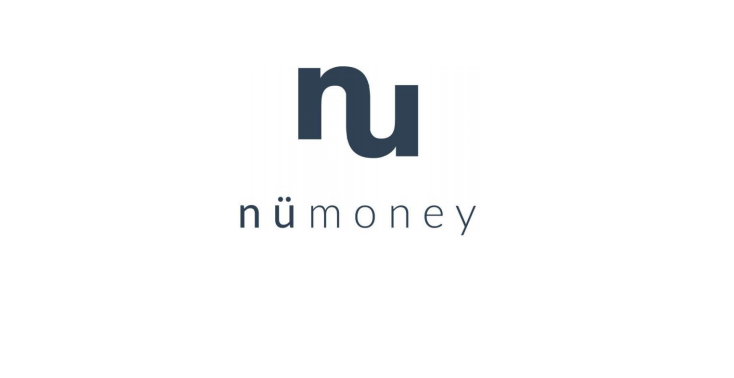 NuMoney Exchange is an exchange that provides liquidity and accessibility with fiat pairings to cryptocurrencies especially altcoins, founded by a hacker turned entrepreneur, once wanted by Interpol. The exchange will have the best features of Gemini and Binance.
Liquidity in cash is easily accessible. Fiat are both stored in banks and physical cash are stored in secure Vault(s) in Singapore, operated by an organization partially owned by the Singapore government. There will be no point in time where you will be denied access to your cash in the exchange.
Strategically, by being located and started in Singapore, it has all the necessary elements needed for enormous expansion in the region as Singapore is a major hotbed for cryptocurrencies as its government is open to blockchain technology and their uses. Major coins like Ripple, Litecoin and many others have offices in Singapore for that exact reason.
NuMoney Exchange Uniqueness
Not only are you able to input fiat into the exchange by bank deposits online, you are able to walk into the physical store and buy/sell crypto currencies with ease using cold hard cash. This is a great avenue for non tech savvy people to have a simple yet effective entry point into the world of cryptocurrencies.
This might possibly be the first Crypto Bank in the making, after looking at their goals and existing infrastructure. It will not an understatement to say it has the potential to herald in a new generation of banking using both cryptocurrency and fiat.
How it looks?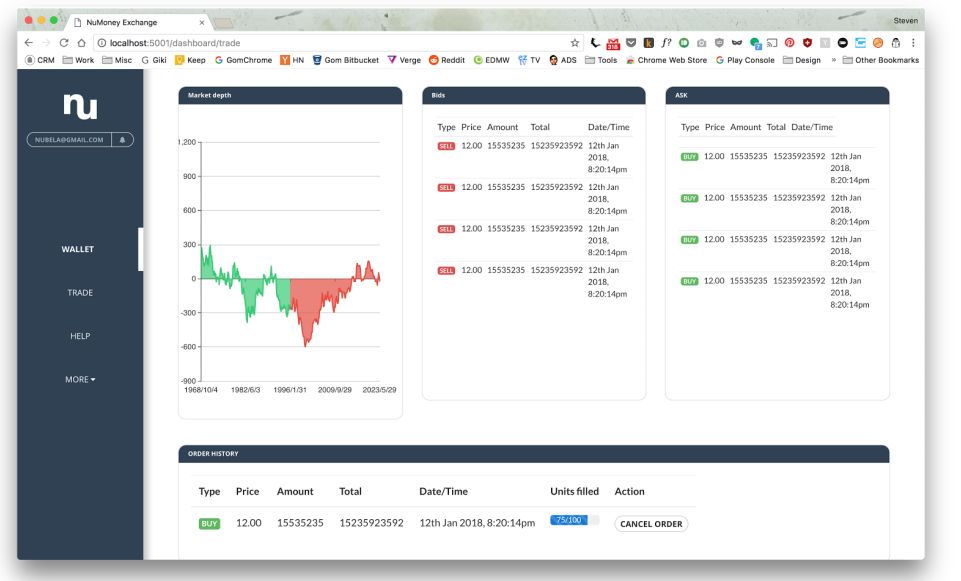 IEO (Initial Exchange Offering)
NuMoney Exchange will be launched before the IEO,so potential buyers can deposit their Ethers into the exchange in preparation for the IEO. On launch date of the token sale, the ETH-NMX market will be opened. The first 3 days of the token sale will be opened only to whitelisted members. After the first 3 days of token sales, the ETH-NMX market will be open to the public, for which limited tokens will be released every hour every day, 11am to 6pm, for 8 hours a day. To buy NMX tokens, you have to make a buy order on the ETH-NMX market with your ethers.
Launch date would be announced via https://exchange.numoney.store/telegram and also https://exchange.numoney.store/mailing-list
NuMoney Exchange Token
Symbol: NMX
Type: ERC-20
Total Supply: 1,000,000,000 NMX
Soft cap: US$10,000,000
Price: USD$0.01
Unsold tokens will be burnt.
Token Allocation
Token sale – 75%
Team – 10%
Marketing – 10%
Bounties – 5%
Road Map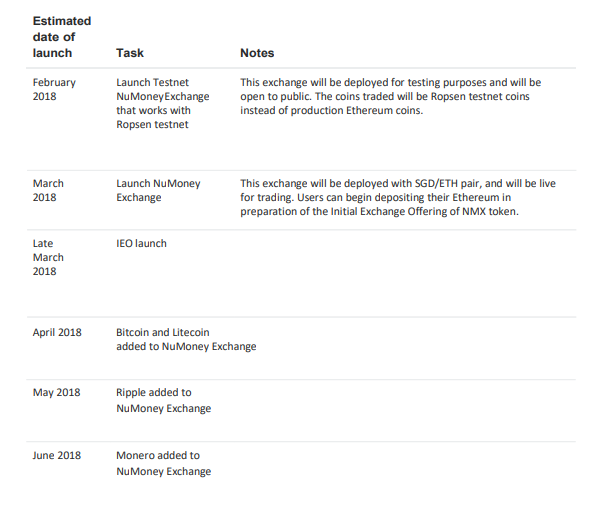 Team
Steven Goh: The Founder and Product Manager of the Company.
Bach Lee: The "Tech Guy" of NuMoney who started off as a game developer and ventured into networking and distributed systems.
Benjamen Lim: Has expertise in investment researcher
Ong: A tenacious believer in protecting his client's interests. With investment knowledge in real estate to physical assets
Lee Weiping: Weiping will be leading the daily operations of NuMoney's retail chain after showing exemplary skills in dealing with Customers and strong attention to detail.
More Info
Website: https://exchange.numoney.store/
Whitepaper: https://num-web-cms-production.sgp1.digitaloceanspaces.com/NMX_16_March_2018.pdf
Twitter: https://twitter.com/numoney_
Facebook: http://www.facebook.com/numoneystore
Telegram: https://t.me/NMX_IEO
Author: Hurricanecol
My Profile link: https://bitcointalk.org/index.php?action=profile;u=1576406