ODEM.IO – Passen Sie Ihr Lernen an

Kevin Carey, author of The End of College: Creating the Future of Learning and the University of Everywhere, imagines a world in which the rigid four-year-degree model of post-secondary schooling and its associated student-debt burden fade into the past. He foresees a time when higher education becomes an affordable, lifelong process of intellectual and practical enrichment shaped by an individual's professional and personal aspirations.
Major international publications like Forbes magazine, The Washington Post and The Economist have deemed the $4.6 trillion-to-$6 trillion global education market ripe for technological disruption. Our analysis suggests higher education is vulnerable because of escalating tuition costs and student debt burdens, the unjustified amount of time required to earn a degree and a mismatch between college training and job skills demanded by employers.
After assessing higher learning's weaknesses, our team concluded a solution lies in an On-Demand Education Marketplace, or what we call ODEM. The platform is a single, accessible, and distributed network that allows students to seamlessly interact with professors and their academic partners in-person, onsite, in both local and international settings to raise the quality of accessible education at reasonable cost.
ODEM Platform Technology
ODEM is a comprehensive platform that enables students, educators, and service providers in the education industry to participate in a direct and decentralized real-time marketplace. It empowers participants to search, select and purchase existing educational products and create, solicit and negotiate personalized and online personalized educational experiences.
The ODEM platform is a multi dimensional education market, accommodating
participants, cost, location and scheduling. Efforts to fund, plan and conduct a complete in-person event require technical nuances and specific requirements that are translated into well-managed schedules.
Therefore, the ODEM platform is designed to accommodate not only one course submission, but also the accompanying service and scheduling that is included in accommodating a group of students traveling to a location for a day, a month or even a year.
One stop shopping for educational products and services.
The best quality and educational content are professionally curated from the Ivy League and beyond.
Reduce customer costs through the elimination of unnecessary intermediaries.
Efficient negotiation and resource fulfillment through the use of smart contracts.
Unlimited and no frictionless cross-border payments using ODEM Token.
Guaranteed confidence every step with all points of negotiation and delivery of products caught in blockchain.
System Delivery Workflow — Off-Chain and On-Chain Processing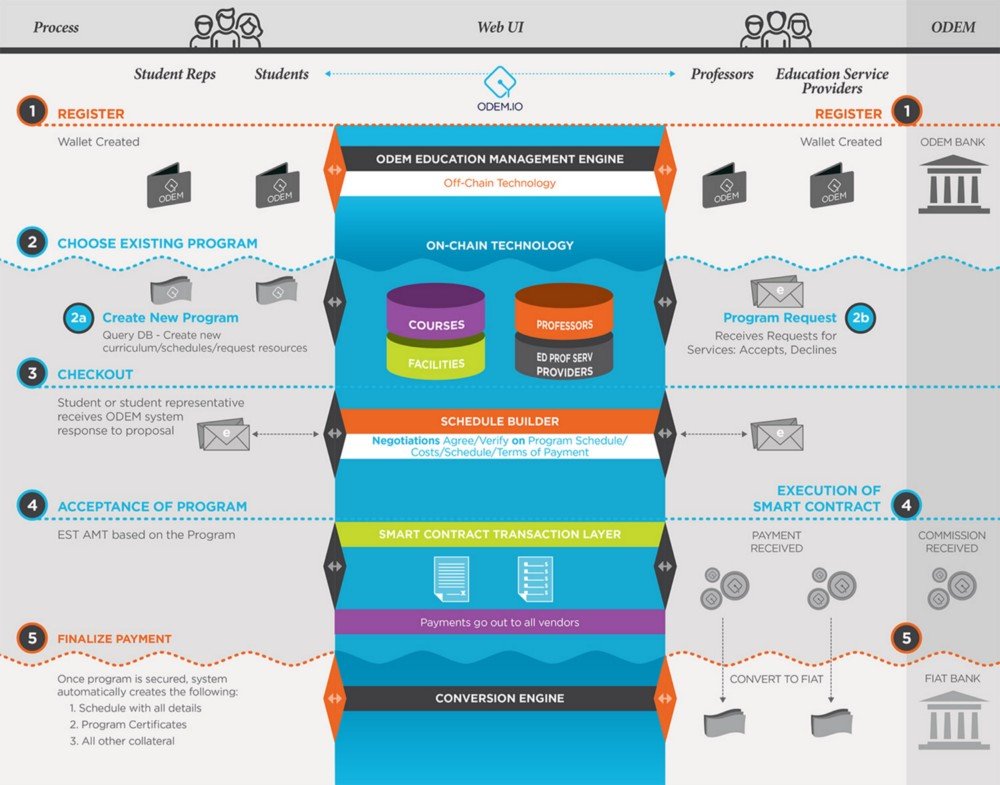 Sales Details
Price per ODEM (sale Token) for 180.000.000
1 ODEMT: € 0.05 (Eter equivalent price will be updated 24 hours before Token sale)
Start date of Token sales 17 February 2018 at 9 am
Sales date Token Sale March 19, 2018 at 9 o'clock morning
Hard stamp on main tokens sales 180,000,000
Maximum purchase limit of 2,000,000 ODEMT tokens for the first hour
Token Distribution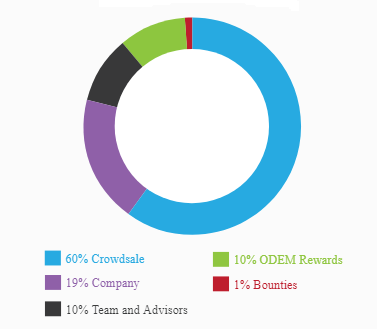 60% Crowdsale
Team 10% and Adviser
19% Company
ODEM Gifts 10%
1% Bounties
Allocation of Token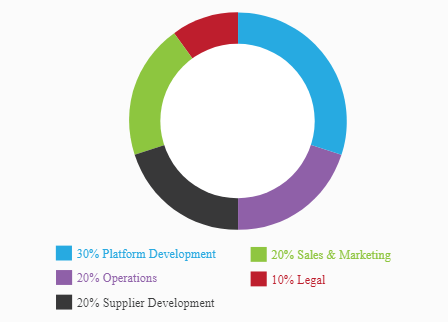 30% Platform Development
20% Supplier Development
Operation 20%
20% Sales & Marketing
10% Law


The education industry faces many challenges which ODEM seeks to solve by providing the following;
Access to both local and international onsite, and in-person educational experiences. While ODEM can provide any type of learning experience, the program emphasizes on-the-ground education at elite institutions around the globe.
A single education community in which students, educators and service providers can communicate and participate directly in a secure environment.
A more efficient way of sharing and understanding educational requirements, goals and details to meet the rapidly changing workforce and the globalization of students and educators
A single, real-time system of negotiation, curriculum description and payments on an agreed-upon schedule.
An integrated academic and curriculum schedule builder with details available to all participants to ensure development of educational programs that are clearly laid out and agreed upon by all parties.
Capacity to perform back-and-forth language translation at all levels of education procurement to ensure that important nuances in program requests are not lost in translation.
ODEM token sales will occur in two stages
1. Pre token sale — early adopter phase
The Pre Crowdsale Stage will begin on December 10, 2017. In Pre-token sales, 58.2 million ODEMT will be issued at a discount rate of € 0.0375. This ODEMT will be issued with a 25 percent bonus. Please note the bonus token will only be accessible after the token event has completed token tokens token sales. There is a minimum purchase requirement of 200,000 ODEMT, per user, in the Pre-token sales phase.
2. Sales Token
The main token sale will begin tentatively on February 17, 2018 and will continue until March 19, 2018. A total of 180 million ODEMT will be published in this phase. Evidence will be issued at or about € 0.05. Given the fact that the ODEM platform can only run optimally if the token is widely distributed, users will be allowed to purchase a maximum of 250,000 ODEMT during the first hour of primary token sales. After that, a maximum cap of 250,000 ODEMT will be lifted.
Mannschaft