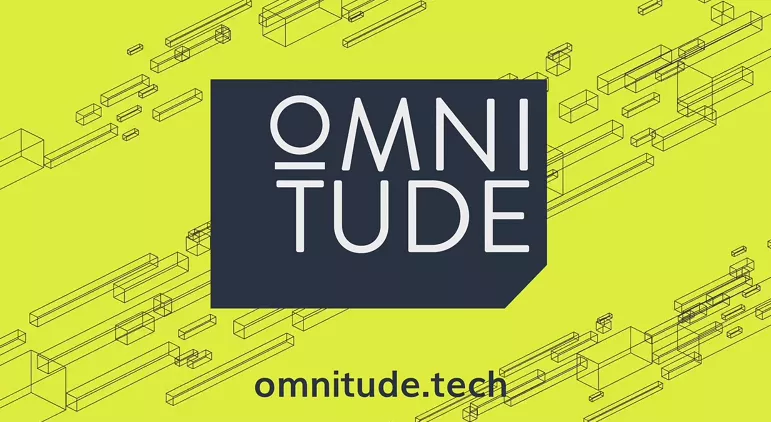 ABOUT OMNITUDE
Omnitude is a pioneering project to revolutionise connectivity between blockchain technologies and eCommerce platforms &
enterprise systems. The Omnitude platform will act as middleware, enabling simple integration of blockchain technology into existing systems
and in doing so, transforming their capabilities.
Omnitude is a blockchain smart platform that connects blockchain technologies, eCommerce platforms and enterprise systems involved in building end-to-end supply chains. Utilising Omnitude as an integration layer between existing systems enables rapid deployment of blockchain technology without the need to replace current systems.
The Omnitude platform will itself be open and transparent, enabling anyone to design and build Omnitude applications to integrate with existing solutions in eCommerce, supply chain and enterprise System.
VIDEO PRESENTATION
OMNITUDE SOLUTION TO E-COMMERCE FRAUD
Omnitude's Single Identity and Single Reputation will provide the means to help merchants reduce the most usual form of eCommerce fraud, Identity Theft, whereby fraudulent transactions are undertaken using a different identity, typically spending on someone else's credit card or account.
The Omnitude solution addresses all the major forms of fraud by using Blockchain technology. In providing users with a Single Identity on the blockchain, Omnitude will relieve merchants from the need to keep and secure extensive local databases containing sensitive personal data about their customers. Such databases are at risk of being compromised by 'hacking'.
The risk of Chargeback Fraud is also minimised by reducing the use of credit cards.
Omnitude will also reduce Merchant Fraud (i.e. the collecting of payment upfront, but with subsequent failure to deliver). Omnitude will facilitate staged release of payments depending on stage of delivery.
Omnitude enables businesses to solve problems in ways that were not previously possible, without the rise of blockchain technology.
Omnitude can help achieve:
The creation of transparent and accountable manufacturing and supply chains
eCommerce fraud
The enablement of a single customer identity for use across any Omnitude connected
eCommerce site
Blockchain integration between enterprise systems such as ERP & WMS….and many more solutions from Omnitude and the community built as Omnitude Apps.
OMNITUDE ECOSYSTEM
Omnitude will be built on top of Hyperledger, the open source, global, collaborative project hosted by The Linux Foundation. Hyperledger is a permissioned blockchain protocol which enables business-to-consumer and business-to-business transactions.
The Hyperledger architecture provides core blockchain services, on which the Omnitude ecosystem is built. The Omnitude ecosystem will be made up of a variety of entities, including those mentioned above (i.e. merchants, customers, suppliers, couriers.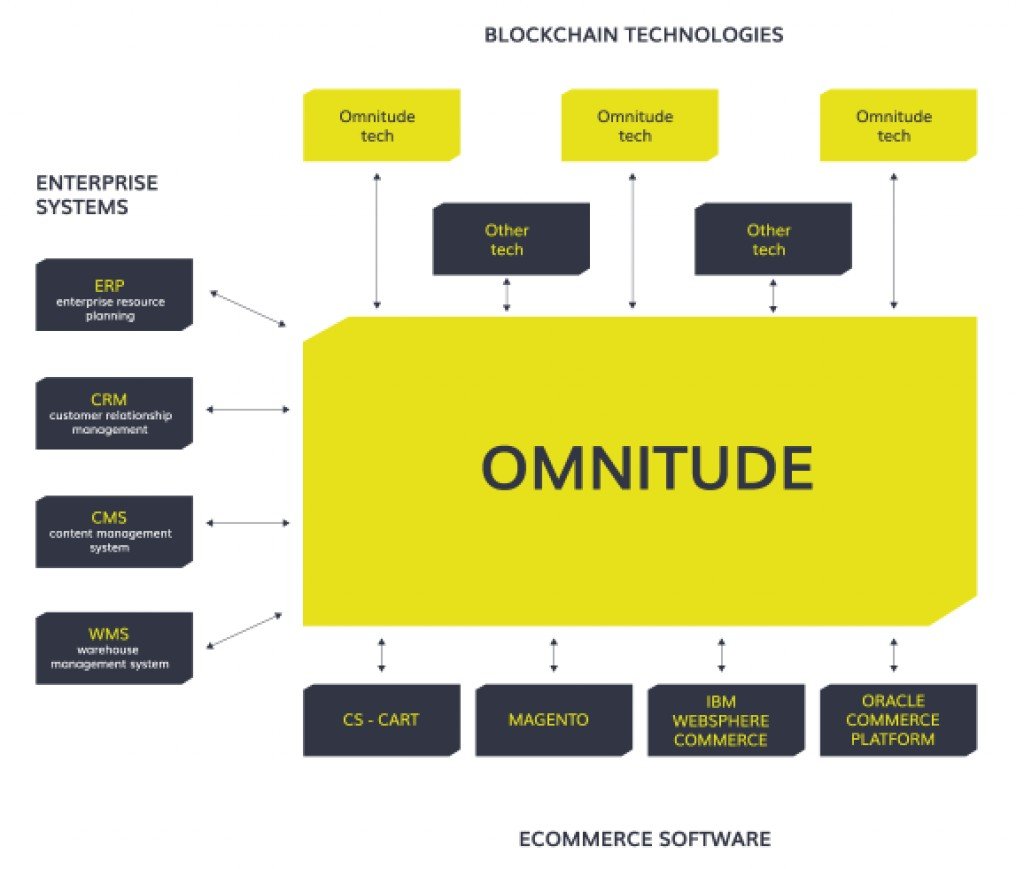 PHASES IN OMNITUDE
There are two phases in this platform.
Phase One
Launching the Omnitude platform –
This will enable connectivity between
numerous technologies and platforms and allow them to take advantage of blockchain technology quickly and efficiently .
Phase Two
During the second phase, both the community and the Omnitude team will build Omnitude apps to solve specific use cases. There are already several Omnitude Apps designed for
launch that are detailed in the use cases section.
ECOM TOKEN
An ECOM token will be launched alongside the Omnitude platform. Merchants, customers and suppliers will require ECOM, crypto currency or FIAT to participate in the Omnitude ecosystem.
The initial ECOM tokens issued will be used to fund the development of the Omnitude platform and ecosystem, incentivise participants to operate and secure this ecosystem and create a common settlement method for people to participate in the Omnitude ecosystem.
Ticker: ECOM
Tokens: 100,000,000 ECOM
Inflation: $0.40 USD/ECOM10
Private pre-sale cost: $0.40 USD/ECOM
Private pre-sale cap: 10 million ECOM (4 million USD)
Token Sale cost: $0.46 USD/ECOM
Token Sale hard cap: 45 million ECOM (20.7 million USD).
Token Sale has been extended until 31st May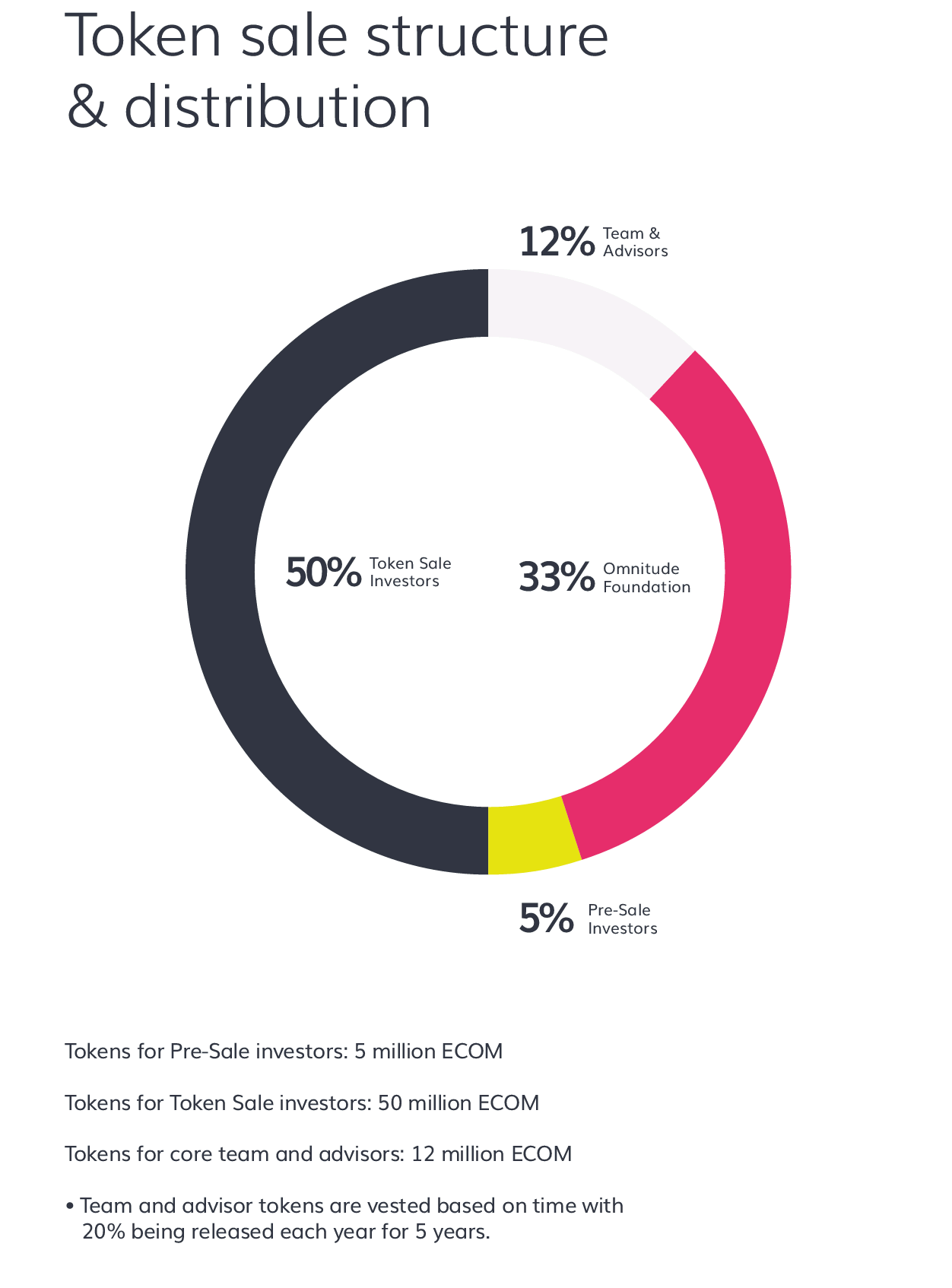 USE OF TOKEN SALE PROCEEDS
The Omnitude Foundation will use all funding received through its share of crowdfunding proceeds to support ongoing development of the Omnitude ecosystem.
Most of the funding will be used for developer salaries and bounties for open-source contributions to Omnitude.

ROADMAP AND DEVELOPMENT PERSPECTIVE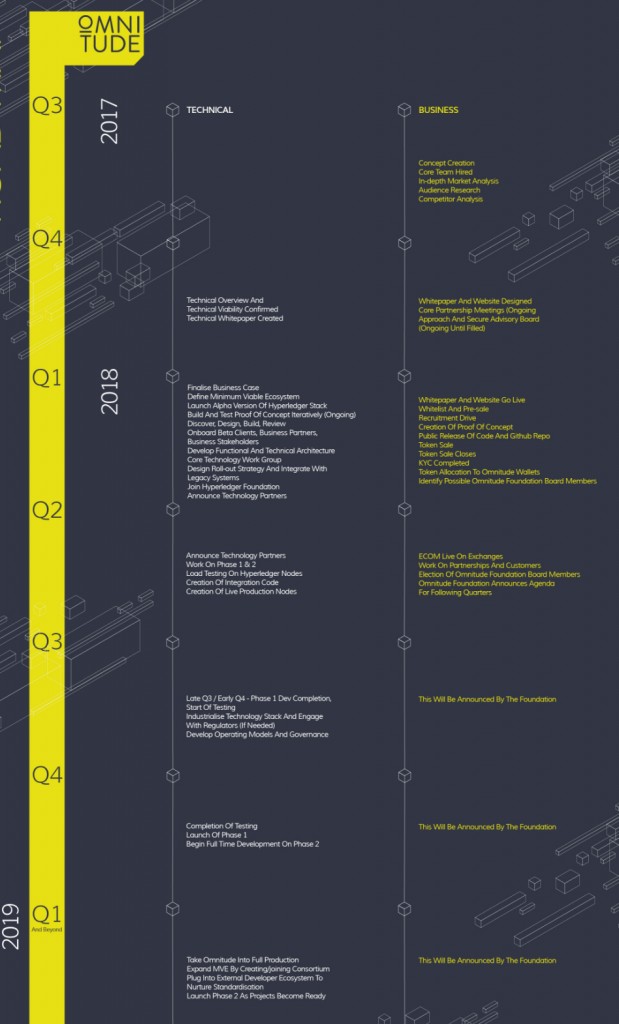 Above you can see the roadmap — how the team sees their nearest and long-term future.
TEAM MEMBERS, ADVISORY MEMBERS AND PARTNERS TO THE PROJECT
Team seems to be the strongest part of this project. It consists of innovative and talented people. Of course I cannot complain if we talk about their professional level, guys indeed are experts on their field.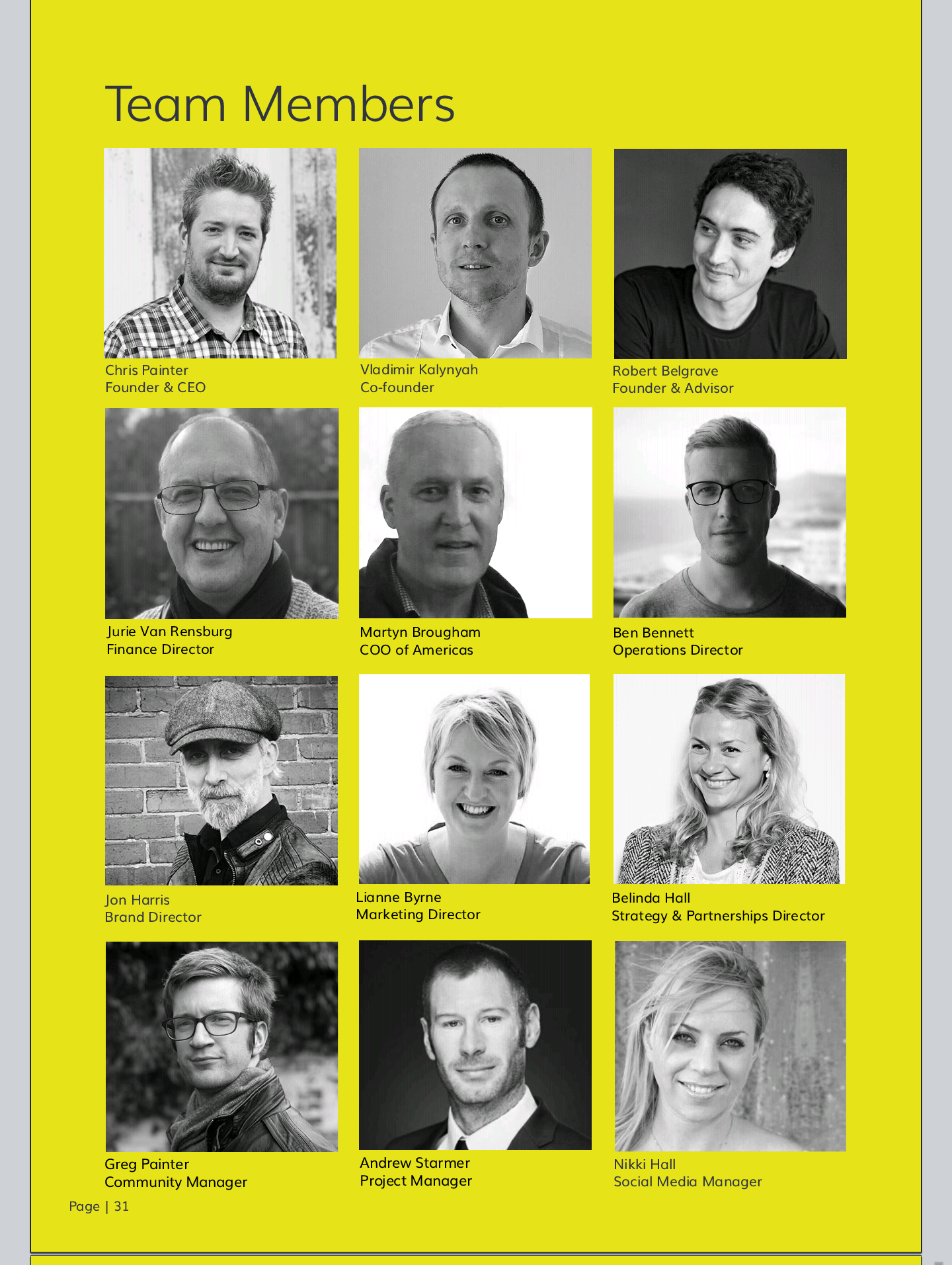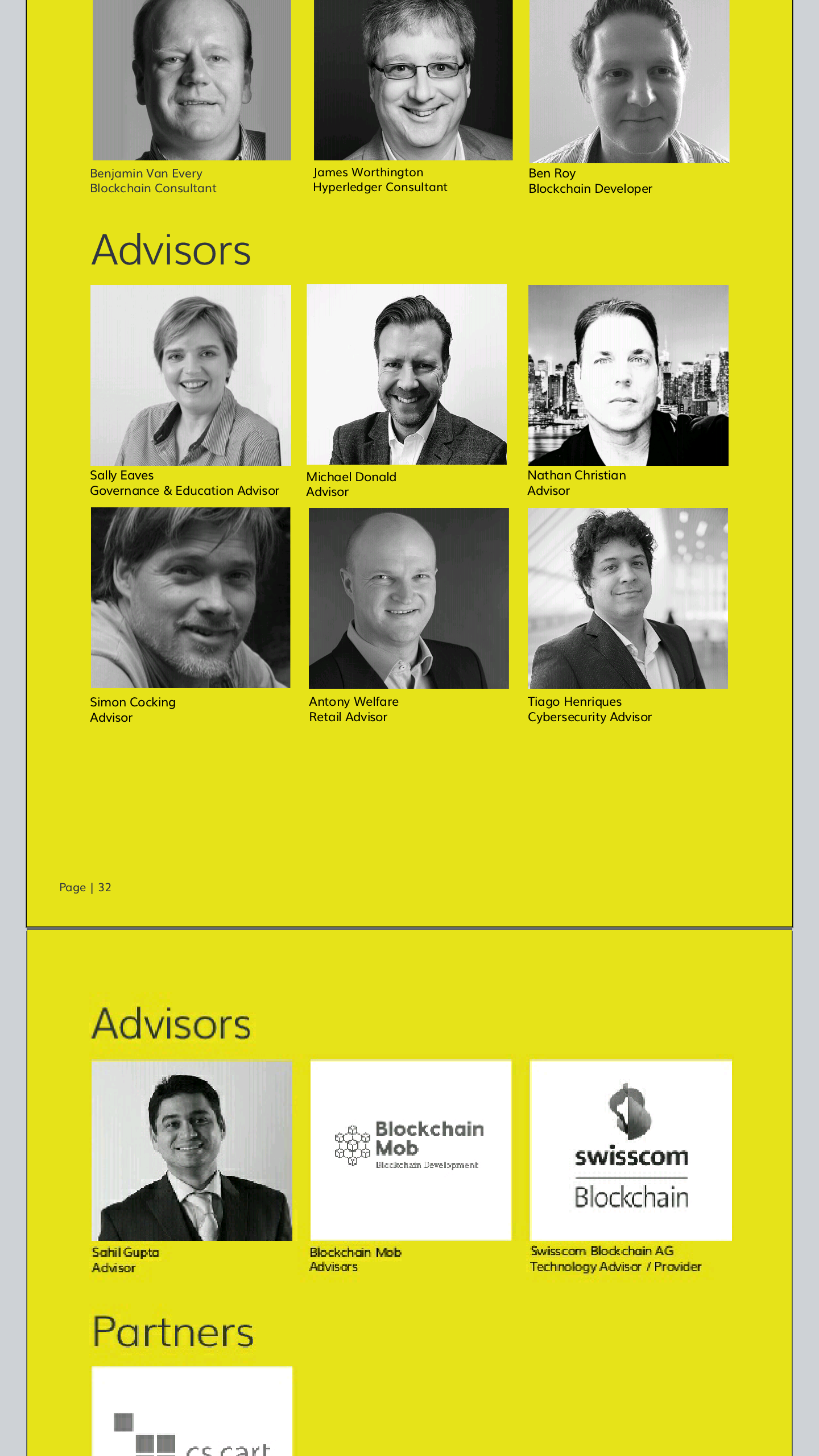 Be a part of this tremendous project and follow these links for more information;
Website: https://omnitude.tech/
Whitepaper: https://files.acrobat.com/a/preview/75fe0af9-d98b-4002-863c-138b43a131ef
Linkedin: https://www.linkedin.com/company/11320641/
Twitter: https://twitter.com/Omnitudeorg
Facebook: https://fb.me/Omnitude.tech
Reddit : https://www.reddit.com/r/Omnitude/
Medium : https://t.me/joinchat/GvyX0g8PC7_JsyUu0fruUw
Telegram: https://telegram.me/Omnitudechat
Author
nugezmils
BITCOINTALK PROFILE
https://bitcointalk.org/index.php?action=profile;u=1729621