As the needs of human grows, technology is supposed to elvove on a daily basis The use of traditional means of payment is becoming obsolete as it has some operational inefficiencies and it needs correction for it to be able to meet up with the needs of human. The best technology that can handle the ever insatiable appetite of human demands is the blockchain technology.
Blockchain is still an infant technology which is already in the business of transforming wide range of sectors and industries around the globe by providing a digitized, untwisted and secure network for daily transactions, giving and distributing data without the influence of a central authority. This allocate a number of notable theoretical benefits when compared with previous existing technologies and methods, such as advanced transparency, improved traceability, and security, as well as excellent efficiency and improved speed of transactions.
Most financial transactions are no longer dependent on trust – they are backed by the transparency of decentraliztion which has been cryptographically proven. But as it stands it seems ad though blockchain networks which have already been deployed have suffered from a some downsides which gives optimum concerns that indicates that to some extent blockchain have failed to deliver on their said promise. For blockchain to gain massive adoption there has to be some integration and use of blockchain technology in the everyday life of its users. To enable this more blockchain project with real usecase has to be developed. The big issue is that, there are many blockchain project with good prospects,projects and idea that have not been able to launch due to lack of start up funds, it becomes an issue of how this new blockchain project can get funds to translate and convert their wonderful idea into a working product. Oniz understand the prospects of this and that is why they have decided to launch a lending program for start up blockchain project as this.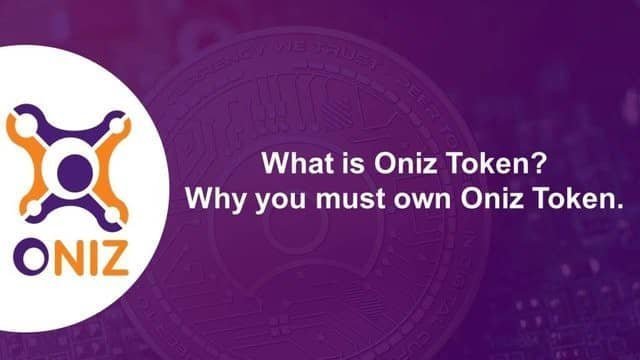 ABOUT ONIZ
ONIZ is basically an open-source decentralised lending platform that is built on the blockchain. Its goal is to provide an accessible medium to getting funds for blockchain startups. By this idea, new blockchain project developers are confident of the fact that they can get funding for their project.
There are two major players on the oniz platform, which are the investors and the borrowers .
The Investors are out with their funds seeking and scouting for a notable and good blockchain project with a real usecase that can command blockchain adoption to lend to, while the borrowers are the project developers that have something valuable to offer to the blockchain ecosystem. For every funds given to the borrowers they see to it that they make good and judicious use of it to facilitate the adequate development of their project.
The oniz platform strongly empowers oniz token holders to create foe themselves and separate projects that are confirmed to be profitable after the launch. In respect to this project developers are empowered to get funding for their main project while focusing some of the resources to other key areas.
Token Information
ONZ is the official token of the Oniz platform, all parties invloved, both the investors and borrowers, should have the native currency, the ONIZ Token (ONZ) to be able to transact on the platform
Token Name: ONIZ Token
Ticker: ONZ
Platform: Ethereum
Token Supply: 8 billion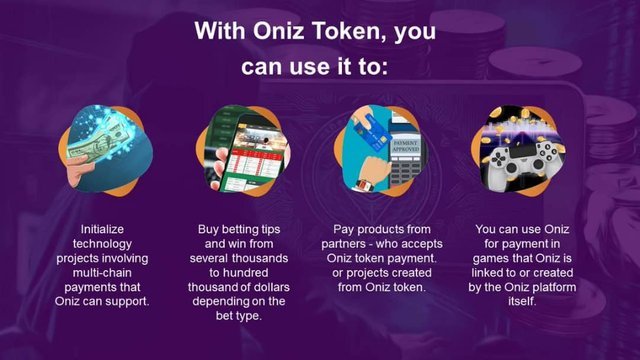 CONCLUSION
From the above evaluation of the project, it suggests that this platform has every opportunity and chance to lead the global adoption motives of blockchain technology. This project can do it thanks to the strength of its experienced team, which are knowledgeable in various aspects of blockchain. According to forecasts, the project should rapidly grow and build massive momentum to out best its competitors easily.
For more information visit:
Website https://oniz.co/
Whitepaper https://oniz.co/oniz/img/English-1.pdf
Bitcointalk ANN Thread https://bitcointalk.org/index.php?topic=5165733.msg51844051
Telegram group https://t.me/Onizco
Telegram channel https://t.me/OnizCo1
Twitter : https://twitter.com/Onizco
Download on Playstore http://oniz.co/download/Oniz_1.0.apk
Download on Appstore http://itms-services//?action=download-manifest&url=https://oniz.co/download/app.plist
Author
Bitcointalk username: Abulu730
Profile URL : https://bitcointalk.org/index.php?action=profile;u=2539309