OPP Open Wifi
OPP Open Wifi – the largest guest WiFi community
Hello sir and lady.
Each of you might wonder how good it would be to have Wifi always on hand and anywhere in the world?
Don't pay for that much money, and if possible, even get on it?
Of course!
And  
OPP Open Wifi
  will realize this dream.
OPP Open Wifi is a community that is created with only one purpose – to create a global, open and free Wifi network.
Also, anyone who wants to make money for this can be part of the company.
In the world, around 2.5 billion smart phone users, 80% of whom are active on social networks.
However, many often find themselves in situations where Wifi is not available or disabled because it does not pay for services.
Of these 2.5 billion people, the company is trying to attract 25 million people over the next 4 years to create a "Hotspot Hosts" community. 
"Hotspot Hosts" are people like us who pay cellular data, pay for WiFi access in their homes or at their workplace.
Studies show that more than 80% of us do not use all the traffic we pay.
The Open Wifi OPP will pay every day to make this traffic accessible to the general global network.
How does that work?
How do you become a member of the company? 
Very simple.
To become a Hotspot host, you must register and download the mobile application or request a home / business router from the site.
The first 100,000 routers will be given completely free.
You decide how much data you want to donate. 
This application activates the cellular access point function on your smart device, and "OPP OPEN WIFI" will be displayed by guest users who want to access the Internet.
This system is completely safe for host hosts and guest users.
This system is also designed to work with Wi-Fi homes and cooperatives.
You only need to make your Hotspot active for 1 hour a day to get money.
The company pays for each device you use.
Similarly, companies provide additional income to read messages from sponsors and attract friends.
How will I receive my money? 
Payments are made every day.
Every day when you share traffic, read sponsor messages or publish yourself, you get a company coin (OPP Token) in your account, 1 OPP Token = 0.4 $.
More information can be found  
here
  .
After you register, you will be given an access code to the OPP toolbar.
On the Dashboard you determine how you want to work, how much traffic you want to provide, how many devices, how many messages you will read happily, etc. 
All your OPP tokens will be stored securely in your electronic wallet every day. 
You will see payments in and for what you get.
From the dashboard, you can also decide how you want to spend it:
1. Through our online shopping center. 
2. Transfer to your bank account, 
3. Send money to your OPP credit card (without a bank account) 
4. Trade in it at the Crypto market.
In our information panel, you will be able to use OPP tokens exactly as you use daily money.
Meet the content creator team: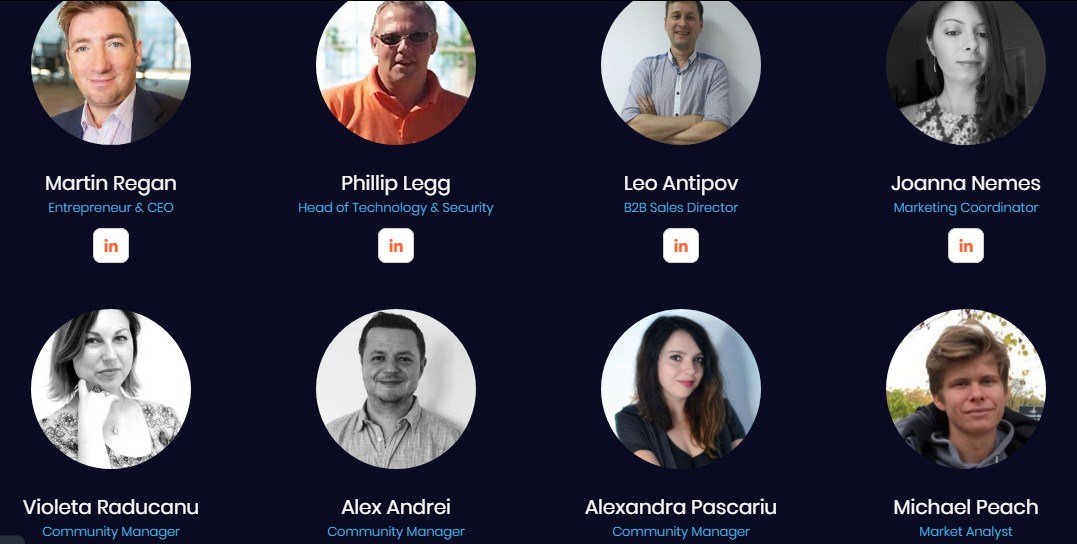 Open Wifi OPP does ICO and  
bounty-company 
 .
Have time to take part. 
For sale there will be 142 million tokens for developers and investors, available with discounts ranging from 50% to 10%, depending on where the coins will be purchased.
Procurement steps see below:
Stage 1 (June 1 – June 22):   
40%
Stage 2 (July 23 – July 29):   
35%
Stage 3 (July 30 – August 5):   
30%
Stage 4 (August 6 – August 12):   
25%
Stage 5 (August 13 – August 19):   
20%
Stage 6 (August 20 – August 26):   
15%
Stage 7 (August 27 – August 2):   
10%
Stage 8 (September 3 – September 9):   
5%
Stage 9 (September 10 – September 14):   
2.5%
More detailed information can be found at the following link:
Username: COB
Link: https://bitcointalk.org/index.php?action=profile;u=1929500