OPP Open Wifi ICO
OPP Open Wifi ICO Review
OPP Open Wifi is a new company that aims to become the world's largest Wifi community worldwide, and the company intends to use blockchain technology and attract more than 25 million customers to achieve this success.
What is OPP Open Wifi?
OPP Open Wi Fi is a community service that aims to reach a global audience by offering quality Wi Fi to people everywhere. Many people around the world need Wi-Fi, because more than 2.5 billion smart phones are used today.
Unfortunately, we paid a lot of data, but we didn't use it all, so we paid for more data that we actually used, and OPP Open Wifi decided that it could solve this problem easily by creating a hotspot that could use people and pay only a few cents for the internet they actually use. How OPP Open Wifi OnPolePosition Blockchain Hotspot Host Works
What you need to do to use this service is to register and download the application. You will be provided with a router, which you can use to start selling your internet. You can decide how much data you want to contribute to the company and its users, and the application will calculate how much money you have made.
The system will be fully protected, and no one can access or hack your computer or network, and access to content for this person will not be available through your current IP address. The company control panel will allow you to manage the data and decide how much you want to produce. This will give you complete control over your actions on the platform.
To get money from the company, you must actively share your internet connection at least one hour every day, and you can use additional actions to get money, for example, to read messages from company sponsors. You can ask how many messages you want to produce.
OPP Open Wifi also has a reference program and is generous. If you convince people to join, you will receive a small portion of their profits, and if you can also make money by sharing company media messages with friends. Payments are made every day and they use company OPP tokens.
OPP Open Wifi ICO Token Read More The
company targets a total of $ 40 million from the initial coin offer (ICO). The funds are mainly used to buy equipment and develop technology that will be used in the company.
142 million OPP tokens will be sold, and discount tokens will vary from 50% to 10%. The faster you buy it, the cheaper the price. VIP buyers will receive exclusive discounts of 75%.
How does it work ???
To become a Host Hotspot you must register and then download our mobile application or request a home / business router from our website. The first 100,000 routers will be given completely free.
You decide how much data you want to contribute. Our application will activate the mobile hotspot function on your smart device and "OPP OPEN WIFI" will be seen by guest users who want to access the web. This system is absolutely safe for Hotspot Hosts and guest users. This system is designed to work with WiFi at home and business too.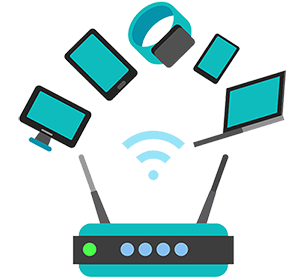 OPP OPEN WiFi makes it easy for new users to join, start looking for gifts, and in the token ecosystem. Follow the steps below:
1. Connect the device to your home router, business router, or download the OPP application.
When activated, the application will create a public WiFi hotspot using your backup data from your mobile or internet connection. You decide how much data you donate. Public WiFi hotspots are absolutely safe for Host Hotspots and users.
As a Host Hotspot you get paid every day just by activating your Hotspot. One hour a day is enough to qualify for payment.
As a guest user there is no password. Login is done by clicking on the social media icon or a simple registration form. 4. Users will be invited to view messages from our advertisers.
Open WiFi OPP will pay the User every message that is seen. Both the Host Hotspot and Users are paid to participate.
How do I make money ???
You only need to make your Hotspot active for 1 hour per day to qualify for payment. We will pay you for each device you use to contribute to the Global Network. We aim to pay you enough to cover all or part of the costs of your internet supplier and cellphone supplier.
If you want to make a little more, it doesn't matter. We pay you to read messages from selected sponsors. You tell us how many messages you like to receive every day and we pay you for everything you read. If you join our reference program, we will also pay you to share our media messages among your followers and friends. The more you can do to help us spread the word, the more we can do to help you too.
How do I get paid?
We pay our community members every day using our OPP Tokens.
1 OPP Token = $ 0.40. Managed payments and billing use a blockchain self-fulfilling smartchain. Every day when you share data, view sponsored messages or share posts, etc., you will see an OPP Token added to your account. Please see our White Book for a detailed explanation.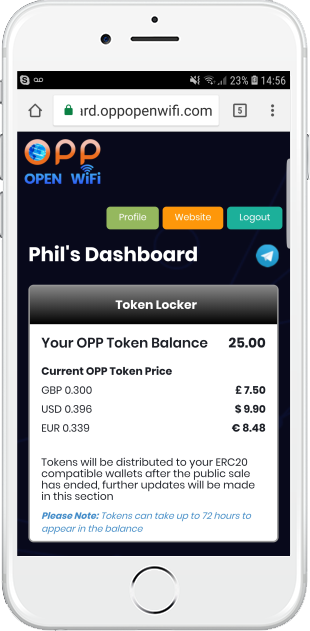 The
Dashboard After you register with us, you will be given an access code to the OPP Dashboard. The dashboard is where you manage how you want to work with us, how much data you want to share, how many devices, how many messages you like to read, etc.
All your OPP Tokens will be stored safely in your electronic wallet on the dashboard every day. You can witness the growth of your balance. You will see the incoming payment and details of how you got it.
From the Dashboard, you can also decide how you want to spend it, through our Online Retail Mall, credit your bank account, send funds to your OPP Credit Card (don't need a bank account) or exchange it on the Crypto market. From our Dashboard, you will be able to use OPP Tokens exactly as you use cash days.
Road Map
June 2018
Sales of open tokens VIP and Founder
Building Telegram
community Expand existing social communities
Involve PR
Announce team Advisor
Launch GitHub
Publish smart contract addresses
Share details of prototypes
September 2018
Conclusion of public sales
Token distribution to investors
Launch Smart Mobile Application
Router delivery
Beta affliliate retail link test
October 2018
Launch dashboard
Expand team to handle increased traffic from Hotspot Host
Complete transactions with affiliate partners
Make agreements with advertisers for push notifications
Start Hotspot referral programs
Start marketing activities to recruit Host Hotspots
1st Quarter 2019
Launch OPP
250.00 Host Hotspot credit card
Quick exchange function added to the Dashboard
Further expansion of the team to support the Host Community of
Advanced Hotspot Marketing to reach more Host Hotspots
May 2018
Launches the ITO / ICO
Launch Marketing Registration Website
August 2018
Public Sales
Register with exchange
Android application beta test
Develop Dashboard function
Build contact with advertisers
November – December 2018
100,000 Host Hotspots
Launch online retail experience
Fully dash functionality
Expand digital marketing
OUR TEAM END ADVISORY
We are a team of professionals who are experienced with ambitious plans for our project.
Our core expertise is building technology and marketing systems to serve our clients. While we work with many big names, our most important work for many years has been done to support small businesses. Small businesses are at the heart of any economy and community. This is where most of the workforce is employed and pay checks are generated.
We have built a team of talented technicians and communicators who understand how to get things done!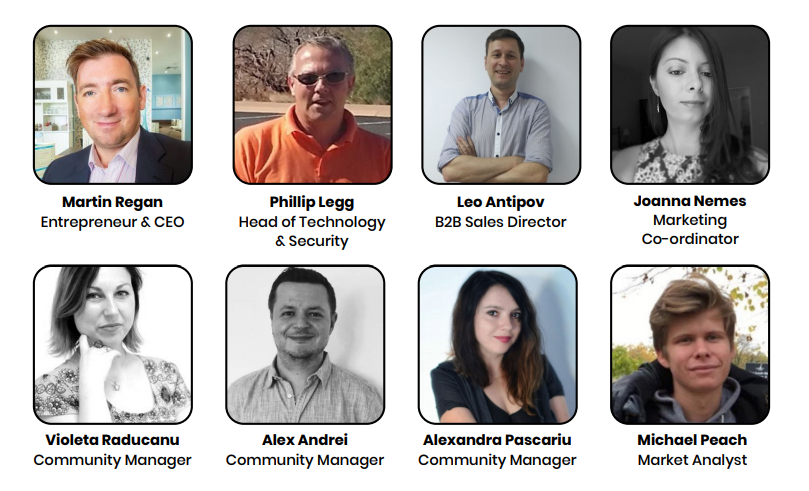 For more information about OPP Open Wifi, visit:
by ; Kopisusu 4000
link: : https://bitcointalk.org/index.php?action=profile;u=1953415