ORGANICCO – GREEN-TECH PROVEN TECHNOLOGY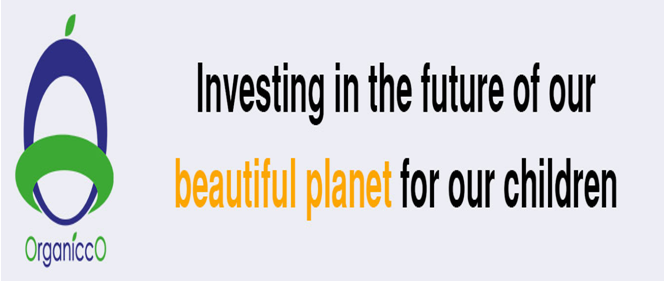 Waste management has always been a thing of concern for all countries across the globe, no wonder huge amount of money and time is spent every year looking for better ways to manage waste. A research showed only 18% of the total £500 million which the UK Organic / Food Waste industry is valued at gets realized by the few waste management operators found in UK. There is indeed need for the world to resolve the issue of soil degradation which has being caused by extensive farming methods involving pesticides and chemicals. You agree with me that it is important measures are put in place as soon as possible to convert these unwanted organic materials into organic fertilizer to help prevent soil degradation and create a naturally closed loop cycle.
Organicco founded over 10 years ago were able to develop some green technologies with the ability to transform unwanted organic materials into useful saleable products. Organicco will be running an ICO during which funds will be raised to develop projects via the Organicco subsidiary companies to create natural capitals like food organic fertilizers which are important for food production, animal feed, biomass fuel, renewable energy and renewable fuels.
Organicco as a great company has a vision to make arable farming more environmentally friendly, and support natural food production with better yield. Also they aim to deliver best products and solutions at good value from all clients and always be on the right side of current and future regulations. Eradicating organic waste, converting them to useful products with no or very little by-products in the most environmentally friendly manner is also a vision the Organicco company also has.
Oganicco will give out the funds raise from their ICO to associate companies who would use it to develop projects using green technology solutions known as ecoDRYER and ecoHERO that will be producing organic fertilizer and animal feed from unwanted commercial organic materials. Small quantity of biomass fuels from mixed waste materials using the Organicco technology called ecoREDUCER.
There is more, a low cost and fast international payment platform that is based on blockchain technology known as easiPayer will also be created by Organicco. The easiPayer tokens will not be listed on crypto exchanges but rather will be backed up by liquid assets. The value of the easiPayer tokens will be determined by independent, reputable auditors. easiPayer will help solve payment concerns in export market as letter of credits and insurance are needed and are usually very high, taking time to setup.
easiPayer is an international trading platform which will be created by Organicco to make cross boundary commercial payments faster and easier. It will address the current international commercial payment options. Revenue will be generated by easiPayer through a small fee for all transfer activity and converting Organicco tokens to fiat currency.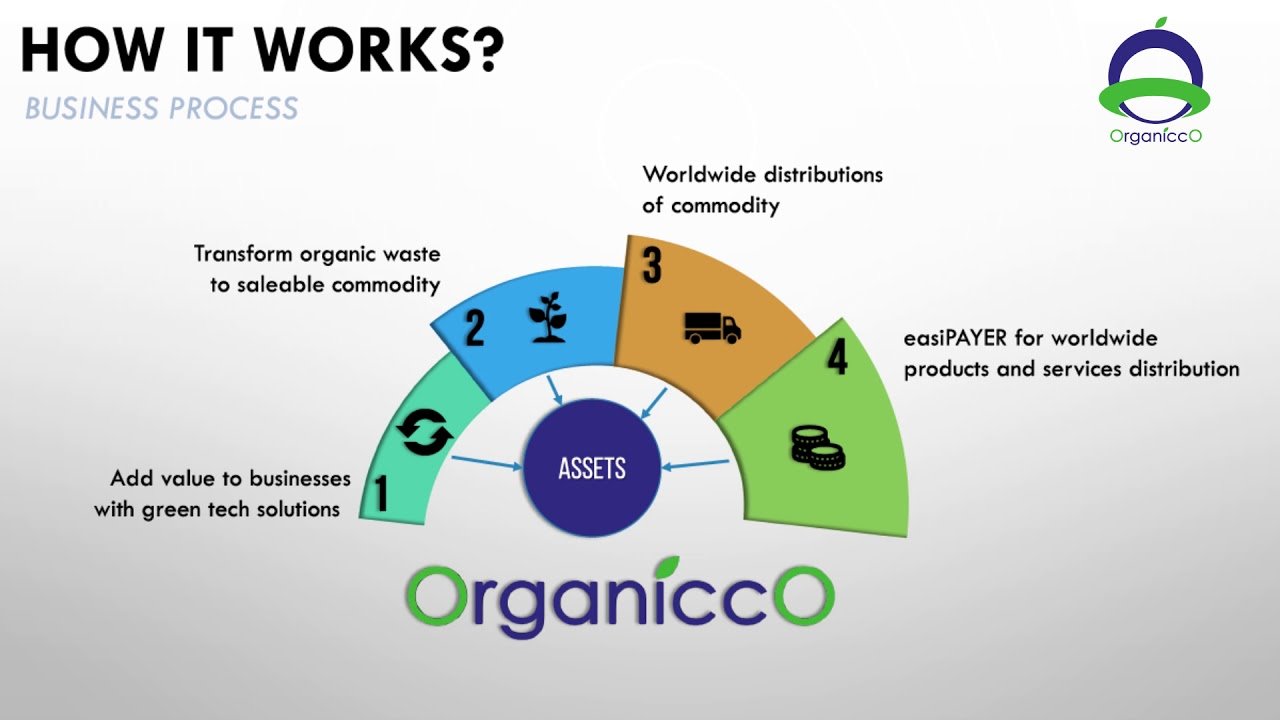 Organicco has a unique mission to maintain long lasting relationship with all clients, establish and maintain position as a leading provider of technology for creating natural capitals from unwanted organics.
Token Details
Token name: Organicco Token
Ticker: ORC
Type: ERC-223 (Ethereum Blockchain)
Total supply: 120, 000, 000 ORC
Softcap: £3 500 000 GBP
Hardcap: £35 000 000 GBP
Token sale: 10.04 – oo
Accepted purchase: GBP, BTC, ETH
Price: 1 ORC – £0.40 – 0.50 GBP.
Country: UK
There will be two stages of Organicco token sale. The first stage which is the Pre-ICO will have 12 million tokens readily available for purchase at a cost of £0.40 GBP while the tokens will be available at a cost of £0.50 GBP during the Organicco ICO crowd-sale. All token holders form the Organicco pre-ICO will receive a 20% discount on the ICO crowd-sale price.
To participate in the Organicco ICO, you simply register on the Organicco website, upload your proof of identity to get verified (Know your customer (KYC)). Next you buy ethereum on any exchanges like blockchain, coinbase, CEX and get them sent to your MyEtherWallet or Metamask. Participation in the ICO begins once you have been verified. For more information and assistance in participating in the Organicco ICO please contact the help team through https://organicco.uk/cms/about.
Funds Distribution
The funds generated from the Organicco ICO will be shared such that 42.2% goes to Green-tech project development, 28.2% goes to easiPayer assets backing, 10.9% goes for capital guarantee while 7% goes to manufacturing improvements. Salaries, expense, insurance, legal receives 3.8%, R&D fuel, new product launch receives 7% and marketing / PR receives 0.8%.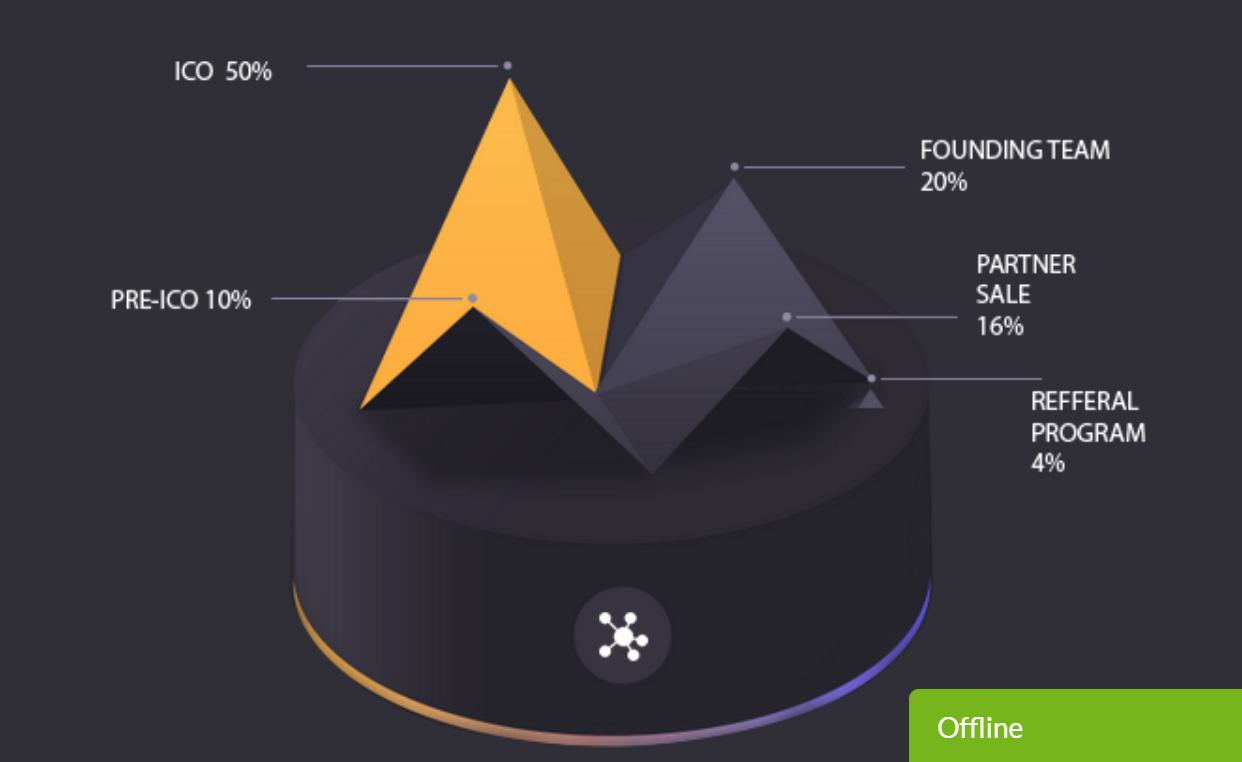 Token Allocation
The allocation of the Organicco tokens will be in this manner; 72, 000, 000 ORC will be available for crowd-sale, 24, 000, 000 ORC will be for founding team, 19, 200, 000 ORC will be available for partner sale while 4, 800, 000 ORC will be available for referral program.
Road Map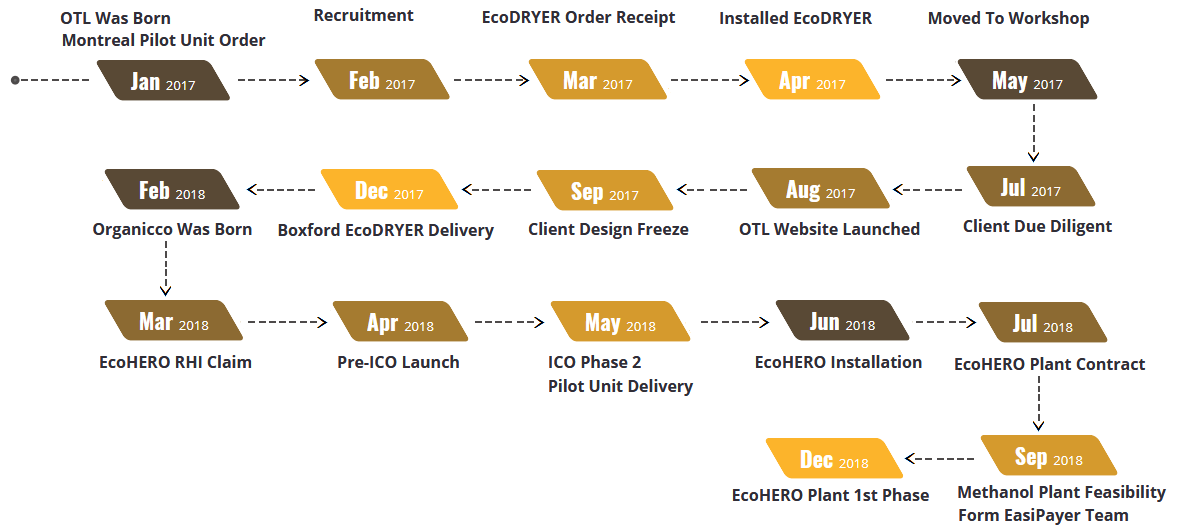 JANUARY 2017: OTL was born
JANUARY 2017: Montreal Pilot Unit Order
FEBRUARY 2017: Recruitment
MARCH 2017: EcoDRYER Order Receipt
APRIL 2017: Installed EcoDRYER
MAY 2017: Moved To Workshop
JULY 2017: Client Due Diligent
AUGUST 2017: OTL Website Launched
SEPTEMBER 2017: Client Design Freeze
DECEMBER 2017: Boxford EcoDRYER Delivery
FEBRUARY: Organicco Was Born
MARCH 2018: EcoHERO RHI Claim
APRIL 2018: Pre-ICO Launch
MAY 2018: ICO Phase 2
MAY 2018: Pilot Unit Delivery
JUNE 2018: EcoHERO Installation
JULY 2018: EcoHERO Plant Contract
SEPTEMBER 2018: Methanol Plant Feasibility
SEPTEMBER 2018: Form EasiPayer Team
DECEMBER 2018: EcoHERO Plant 1st Phase.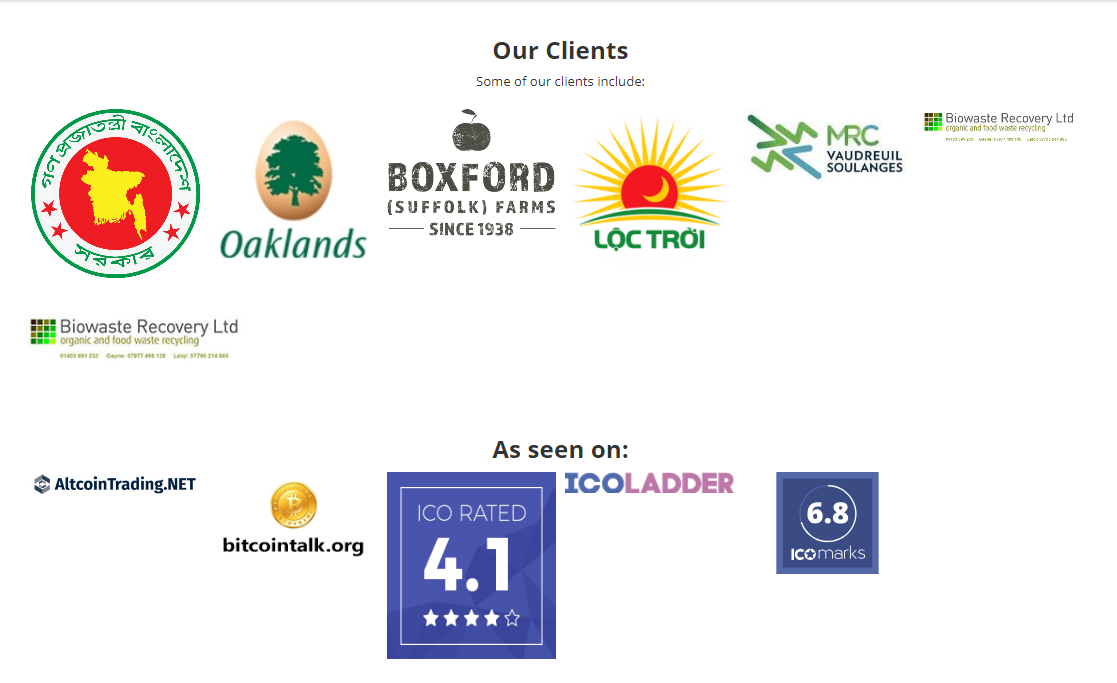 Organicco indeed seeks to make the world a better place. Imagine how safe the world will become if waste are properly managed at all times. Organicco project is one I will boldly and gladly recommend to all to have a close look at and make a good investment as the earth is where we all live in, keeping it safe and healthy for health should be our topmost priority and that is what Organicco seeks. For more information about this great project please visit the website and whitepaper.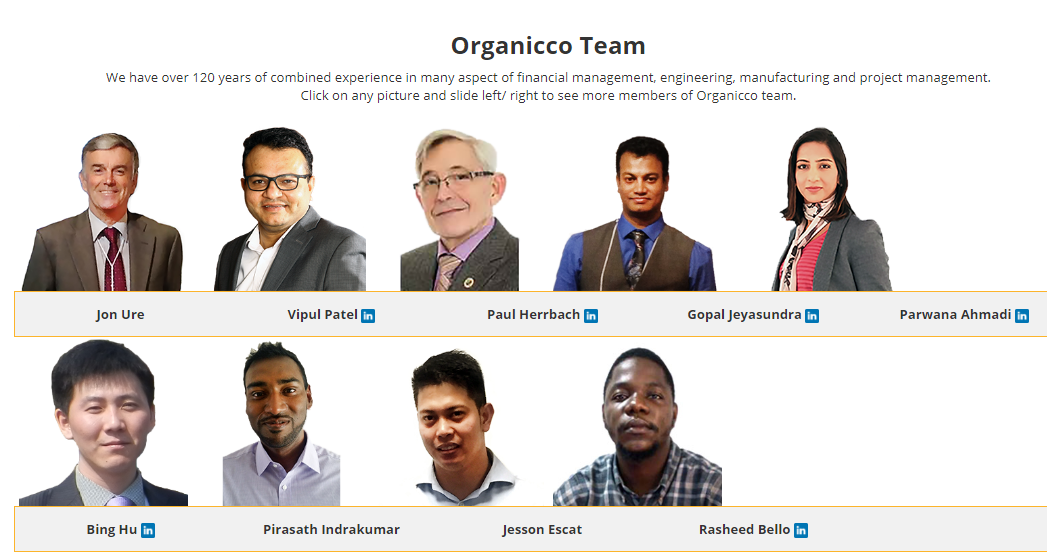 Youtube: https://www.youtube.com/channel/UCPfAUtJt8G_VzQYOYlZlxMQ
Whitepaper: https://organicco.uk/content/site/Organicco_whitepaper_R8sm.pdf
Website: https://organicco.uk/
Facebook: http://facebook.com/organiccouk
Telegram: https://t.me/joinchat/IcJVAAuEHotRC2YmSi0vTg
Twitter: http://twitter.com/organiccouk
ANN Thread: https://bitcointalk.org/index.php?topic=3379079
Authored by: thankyoulord
Bitcointalk link: https://bitcointalk.org/index.php?action=profile;u=2076086
Ethereum Wallet address: 0x2859DD117e5E186B2dec97b50012C66D0E7597Ad