OutOfTheCloud: A revolution in file and data sharing through blockchain technology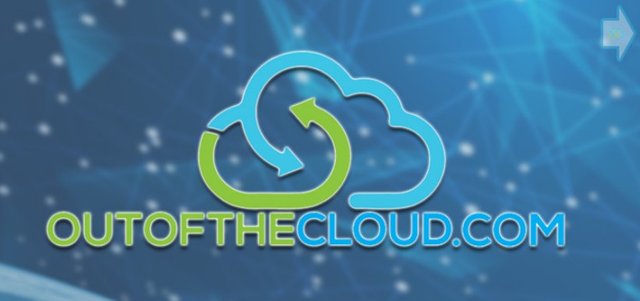 You may have seen many ICO's but OutCloud systems, Inc. is something different, it is actually a working platform which has developed a state of the art delivery platform, it is enabled to send multiple large multimedia files and has offered something more than the usual file sharing experience. It has a dynamic and instant streaming presentation of those files in a safe, secure and display which is customizable and can be personalized as per the recipient. You can also create a secured presentation on its website https://www.OutoftheCloud.com.
This system was first developed solely for use within private detective agencies to send the case related data. But, this was limited only to a specific industry, later on. Matt D. Ballard with Robert Keddie in a partnership created a prototype system and given the name MyCaseViewer.com and it is operating successfully since 2013. Soon they realize that it can be used as a superior file sharing and presentation development on a global basis with minimal modification and product enhancement. The team work hard to achieve this target and created a public version of MyCaseViewer (MCV) which is known as OutoftehCloud.com with an instant delivery of multimedia files by eliminating the dependency on cloud computing or long term file storage.
OutCloud Systems, Inc. business model is developed and designed in such a way that it will produce profits from the beginning. Just not like Dropbox or other similar programs that have never made a profit even with 500 million subscribers, OutCloud Systems (https://www.OutoftheCloud.com) will provide free accounts and make a profit from the sale of advertising on its delivery program. With the increase in the number of subscribers to the OutCloud Systems program, there will be a rise in its sale and the value of advertising. OUToftheCLOUD.com offers many benefits of cloud computing to its users by eliminating the risks involved with the cloud. OUToftheCLOUD.com will provide proprietary (self-to-self) micro networking feature and its users would be able to access all of their files on all their devices across the world, without requiring the access to their computer files as found in cloud computing based solution.
How is it different from others?
Download: It is not required to download any file before viewing it as the files in this system are instantaneous and ready to view in just a click of the button. And it does not need any software to be downloaded to share the data and eliminate the risk of contamination of system from viruses and security threats.
Access: There is the complete control on sharing the file; it does not need full access to your computer files as compared to the other leading file sharing services.
Presentation: This platform is designed in such a way that users would be able to build a customizable secured webpage presentation and personalized it with the welcome message and personalized text message to the intended receiver.
Change in file sharing: If anyone sends a file by mistake then it can be changed in real time and instantaneously in case of any sensitive data which can affect seriously and received by any wrong person.
"Real" web based access: The links created in this system is password protected and will never be indexed, if this link will be found by anyone then it will not be accessible without the password.
Branding options: This platform is designed in such a way its premium users that they will accommodate branding option in the form of direct click portals, banner ads, still graphics image ads and video links. It will create the revenue for the platform which will compensate the expenses which will be incurred on Free User Accounts.
Risk free: There are some security risks involved in the cloud computing but OutCloud Systems, Inc. will provide all the facilities to their users without any security risks and without granting full access to their computer, and users will be able to access all of their file from anywhere in the world from any of their devices.
Use of blockchain technology: By using the blockchain technology and decentralized network will reduce the susceptible signature that is widely used in the large centralized cloud data centers, but this platform is more secure, efficient and faster in term of storage of the files shared and their delivery.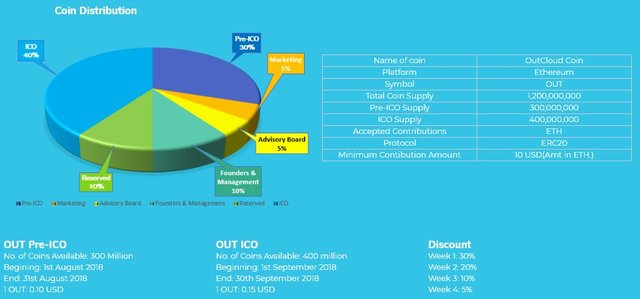 For more information about this project, kindly visit the following links:
Website: https://www.outofthecloud.io/
Whitepaper: https://www.outofthecloud.io/OutCloud_Systems_White_Paper.pdf
Telegram: https://t.me/joinchat/GGVHiA9p9YUJS2mfi4a58A
Twitter: https://twitter.com/OutCloudSystems
Facebook: https://www.facebook.com/OutCloudSystemsInc/
Medium: https://medium.com/@admin_9757
YouTube: https://www.youtube.com/channel/UCJGpH31JeC9Pc7wWtzCpCNQ
Github: https://github.com/outcloud786/OUTSmartContract/
Instagram: https://www.instagram.com/outcloudsystems/
ANN Thread: https://bitcointalk.org/index.php?topic=4768024.0
Author: SanZoldyck
My BitCointalk profile: https://bitcointalk.org/index.php?action=profile;u=1045517;sa=summary
My ETH: 0xc57F5E28B98a12c8f4cC3f4C02d8B77546deF545