Overview of INTRO Project – It's Ecosystem for residential construction market players!

All of my friends good day,  investment in the real estate market is an affordable and familiar way of long-term investment. However, investment in the houses under construction is still an unreliable investment, due to market instability and dishonesty of some developers. However, in many countries, investors simply have no other alternative. Prices for ready-made houses are either too high or simply there is no ready-made real estate market, this is especially popular for actively developing countries.
Intro   Is a BI (Business Intelligence) system for housing construction market participants: developers, investors, home buyers, banks and other agents.
IT-products INTRO give access to professional market analysts not only to large players, but also to private buyers of real estate. The register of objects under construction and contracts with investors is stored in the block, where the data comes from official government sources. This allows you to effectively analyze the market, without violating the right of owners to protect their personal data.
Users of INTRO system will be able to find the most promising objects in dozens of countries of the world and conclude contracts for participation in construction under a smart contract. Blokcheyn provides reliability of information about the object of law and protection of the transaction, which allows to refuse the services of intermediaries: realtors, lawyers and speculators.
Analysis of the problems of the modern real estate market
The absence of the actual working of the registry houses under construction. There is no complete database of new projects.
All information about transactions in the state register is not structured.
Shared construction occurs without a corresponding control of the completion of construction and phased reporting.
There is no source of information that details the actual progress of construction and features of the project. All information is for promotional purposes only.
Solution offered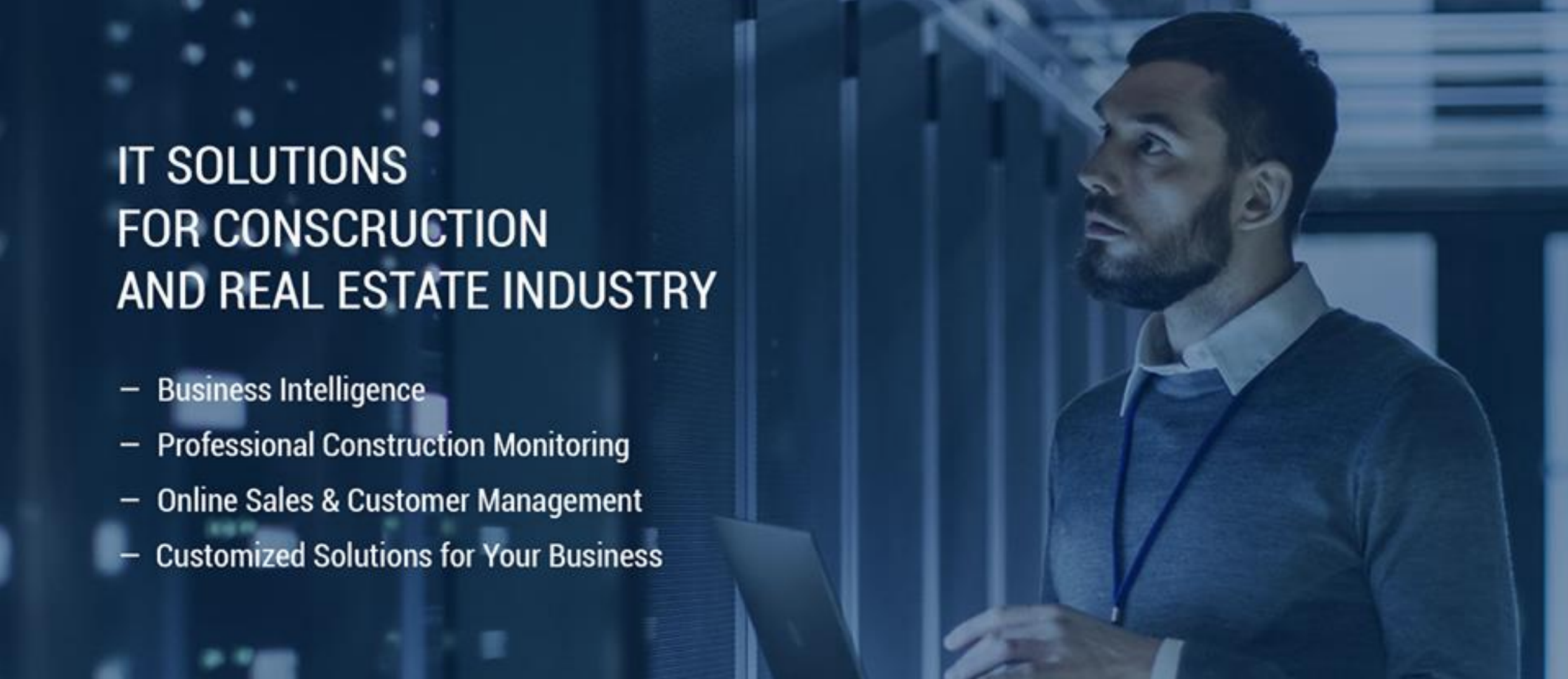 A decentralized platform INTRO should become an indispensable tool for any participant of the real estate market, providing them with a universal platform for work. INTRO is suitable for everyone who takes part in the evaluation, formation and implementation of the market.
The platform gives the opportunity to purchase housing directly from the developer, bypassing the payment of realtors and other persons taking direct or indirect part in the implementation. Due to this, it is planned to reduce the cost by 30%. The use of blockchain technology will record all stages of construction and basic documentation in the chain of blocks. This ensures transparency of all works and access to this information for any of the market participants. All operations will be carried out on the basis of smart contracts, simplicity and availability in everything.
The platform will be useful:
Developers: detailed market Analytics, evaluation of competitors, participation in pricing, the ability to attract investment.
Investors: the possibility of cooperation with other investors, buying real estate at a discount.
Buyers: profitable bonus system, obtaining mortgages, obtaining relevant information about the existing offers.
Authorities: the ability to exercise state control over the construction process, the solution and prevention of problems with deceived investors, the possibility of organizing tenders for construction.
Manufacturers of building materials: the ability to assess the construction market, access to the base of construction projects and search for potential customers.
Main features and functionality of INTRO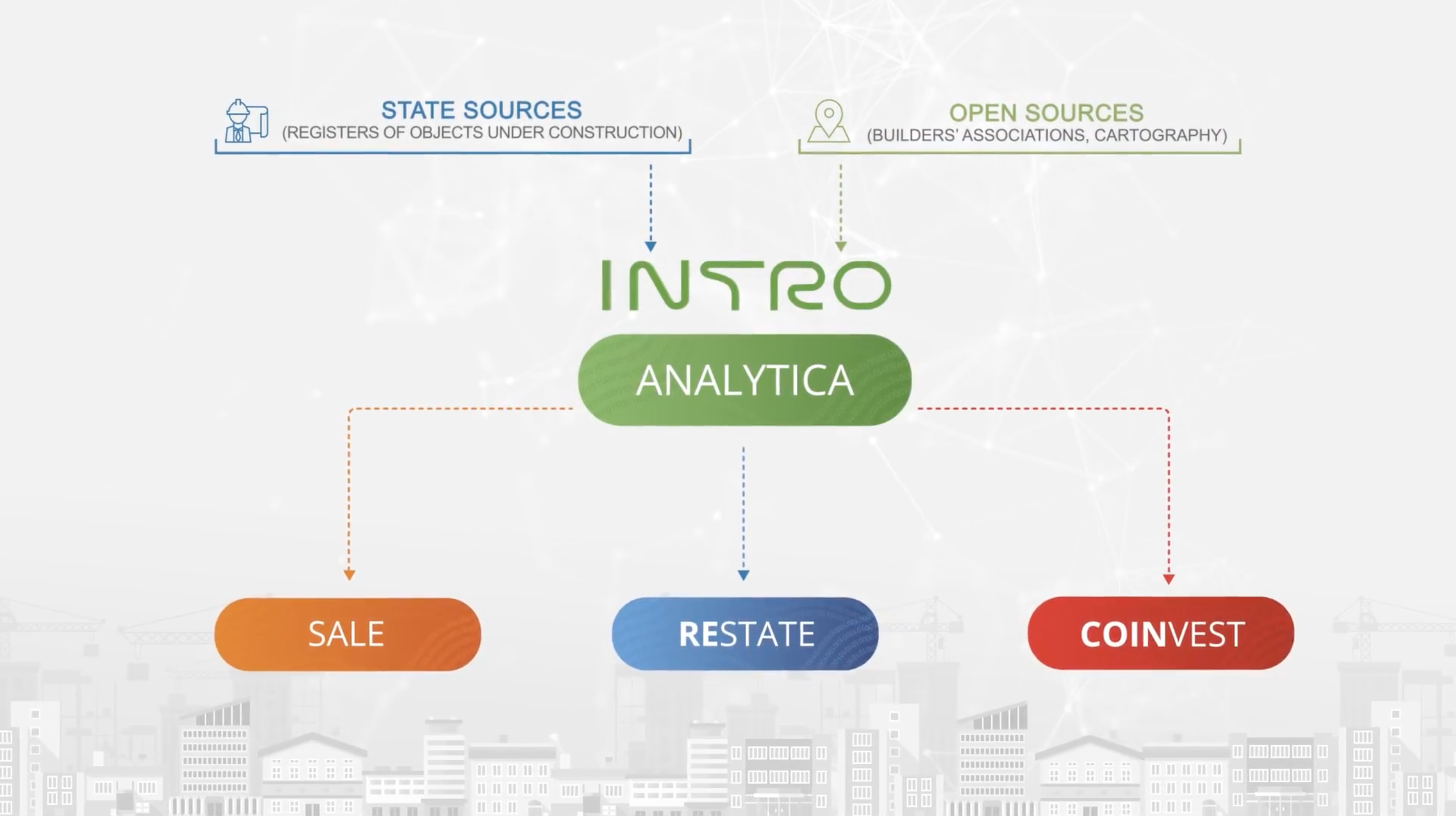 The Intro ecosystem is presented in four main directions:
INTRO Analytics is a system for monitoring and controlling the equity construction market. It allows to carry out a qualitative and independent market analysis.
INTRO sale is a private marketplace for buying real estate from borrowers. It allows you to save up to 20% of market prices.
INTRO restate is a special platform that allows you to buy real estate in installments. Transactions are made on the basis of smart contracts, allow to conclude contracts up to 36 months at 0%.
INTRO coinvest is a platform that allows you to make joint investment in projects. Special smart contracts for co-investors.
Benefits of INTRO
Transparency – access to the entire real estate market in one platform;
High yield – access to closed trades and discounts up to 30%;
Availability – access to investments from anywhere in the world;
Co-investment opportunity – co-investment program for small deposits;
Timeshare program combines micro-fractional ownership homes use;
Mortgage loans without interest – smart contracts up to 3 years without interest.
The platform issued its own token ITR (1 ITR = 0.4 USD). For owners of tokens allowed access to the register of real estate in different countries, analysis of unplanned developments, and more.
Team
The team is developing software for developers since 2016. The initiator of the project on software development was the group of companies "Gosstroy" – a large developer holding company of Russia, founded in 2009. Today, the company's portfolio includes 14 completed residential and commercial properties, as well as 13 projects under construction with a total area of
150,000 sq. M. In terms of construction, Gosstroy is among Top-150 builders in Russia and Top-3 in its region.
At the beginning of 2017, the IT department of Gosstroy GC was separated into an independent business with the registration of JSC "INTRO TECHNOLOGY RUS". By the beginning of 2018, the company has 42 full-time employees and more than 20 freelancers. The main profile of the company is the creation of Business Intelligence systems for real estate market participants, as well as the development of complex IT products for business to order.
Today, INTRO TECHNOLOGIES RUS products are used by more than 20 construction companies, heads of specialized agencies and industry associations.
Ico details
All the funds raised during the sale of the tokens will be directed to the implementation of certain stages of the project road map. All not sold tokens will be destroyed.
Token code: ITR
Platform: Etherium, tokens have the ERC20 standard.
Total release of the tokens: 200,000,000 ITR
Maximum sales target (hard cap): 15,000,000 USD (fifteen million)
Minimum goal (soft cap): 3,000,000 USD (three million)
Price of the token: 0,40 USD
Minimum sales amount: 12 USD
Maximum sale amount: 5,000,000 USD
Pre-sale: 2,000,000 ITR
Pre-ICO: 10,000,000 ITR
ICO:
148,000,000 ITR Accepted currency: EUR, USD
Accepted crypto currency: BTC. ETH, LTC, DSH, BCH  Pre-sale closed round: January 15, 2018 – February 14, 2018   30% discount Pre-ICO: March 26, 2018 – April 30, 2018 2018   30% discount ICO:
May 1, 2018 – May 14, 2018 15% discount
May 15, 2018 – May 31, 2018   10% discount
June 1, 2018 – June 14, 2018 discount of 5%
June 15, 2018 – June 30, 2018 without a discount
Roadmap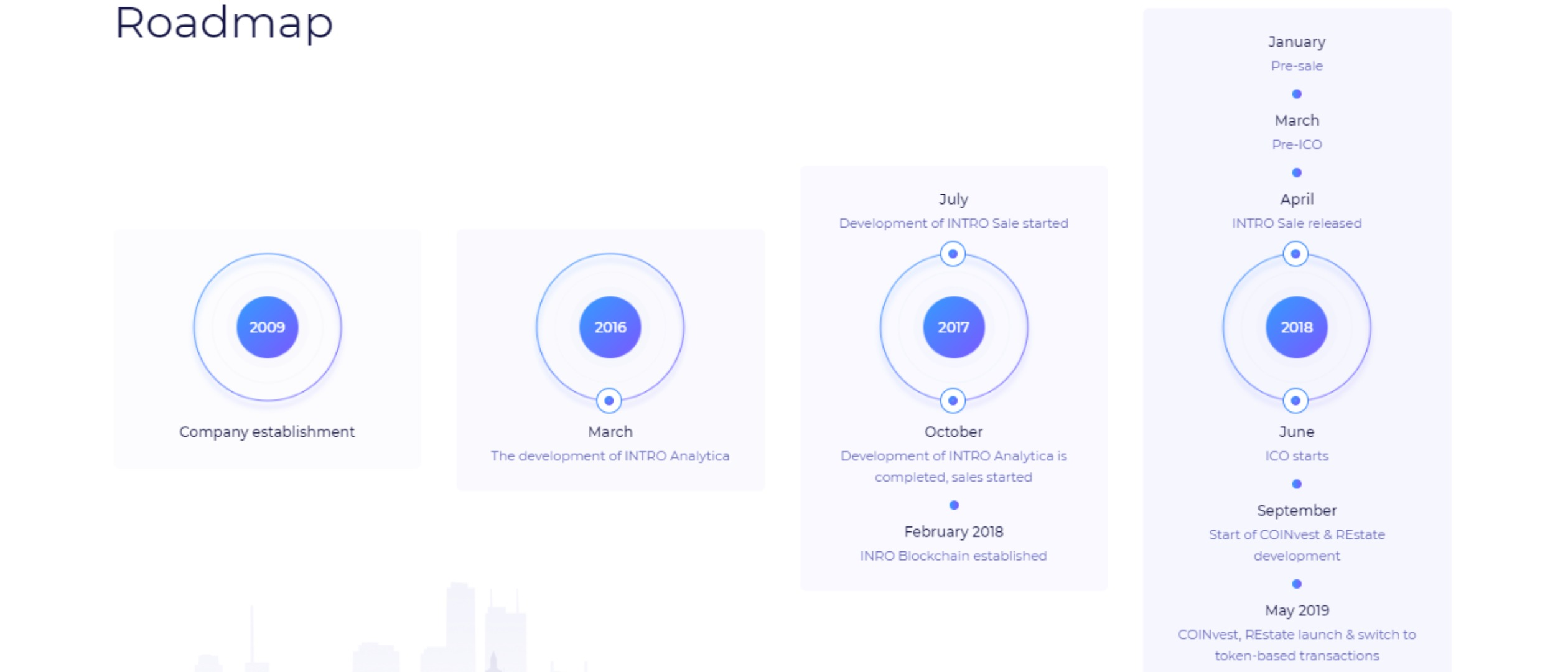 Project conclusion
  INTRO project deserves attention. Investing in the real estate market for many years is one of the pillars of investment. The platform plans to unite all participants of this market on its base and provide them with access to relevant information. The project is created with the support of Gosstroy – a large Corporation engaged in construction. This will definitely be favorable for the further development of the company. 
For More information follows;
Website || Whitepaper || ANN Thread || Telegram || Bounty || Facebook || Twitter || Videos
Keep Tabs On Me Daily articles about cryptocurrency and blockchain based projects.
Steemit || BitcoinTalk Profile
My Telegram Username : Uditha1994