Overview of the Worldopoly Ico – It's multiplayer game with real economy on blockchain !

The gaming industry is actively integrating with innovative technologies such as AR / VR, blockchain and DAG. More and more games are being developed using these technologies, which is not surprising as they show higher returns compared to traditional computer games and allow for greater user involvement in the gameplay.
The Worldopoly project is a multi-user urban construction simulator that uses augmented reality technology to integrate real-world buildings and blockchain technology to implement an in-game economy. Players can buy and sell virtual buildings for in-game currency and tokens.
How to work ?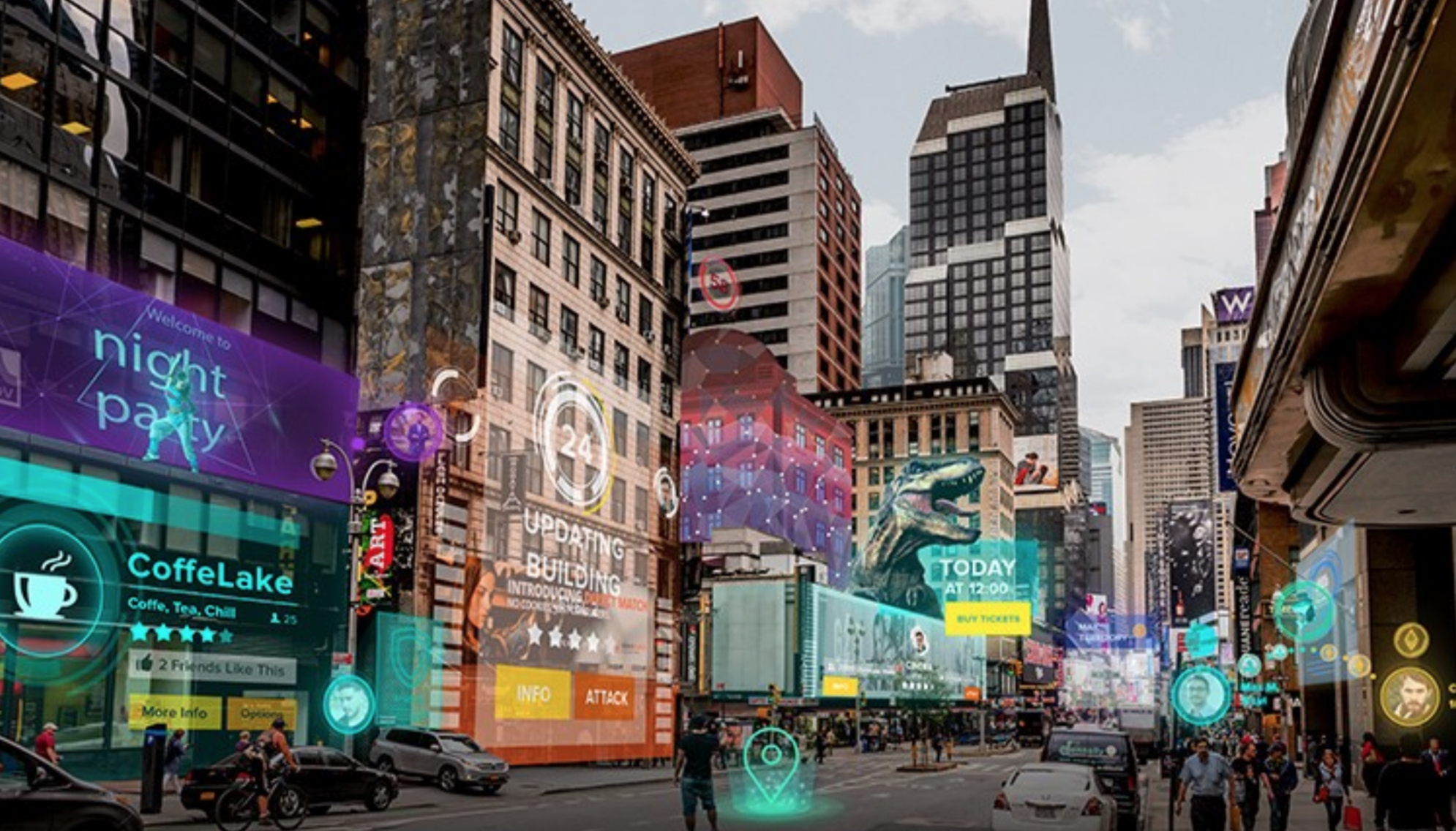 The game allows you to not only move the gameplay to the real world, but also to hone entrepreneurial skills, learning the basics of management, creating teams and promoting your business. For the fastest possible adaptation to the gaming environment in the future, it is planned to add AI, which will teach players the necessary skills.In fact, Worldopoly is a monopoly in the real world. The main point of the game is that players create and improve their buildings, which bring them a stable income. The game supports real-time geolocation, which allows players to receive additional bonuses that they can collect during trips or walks.
The benefits of the project
 The first games created on the blockchain, such as CryproKitties and Decentraland, used cryptocurrency for interaction between players. But these games have limited functionality and a rather meager gameplay, resulting in interest him quickly faded. Worldopoly allows you to immerse yourself in an interesting gameplay, where you can buy locations, build unique buildings and compete with other participants.
Worldopoly is aimed at a wide audience, unlike other blockchain-based games, which are mostly highly specialized. The project develops the game in one of the most popular genres in the market of games at the present time — economic simulator. Other games dominated not very popular niches, such as MMORPG, a casino and game with collection items.
The economy of the token and the details of the ICO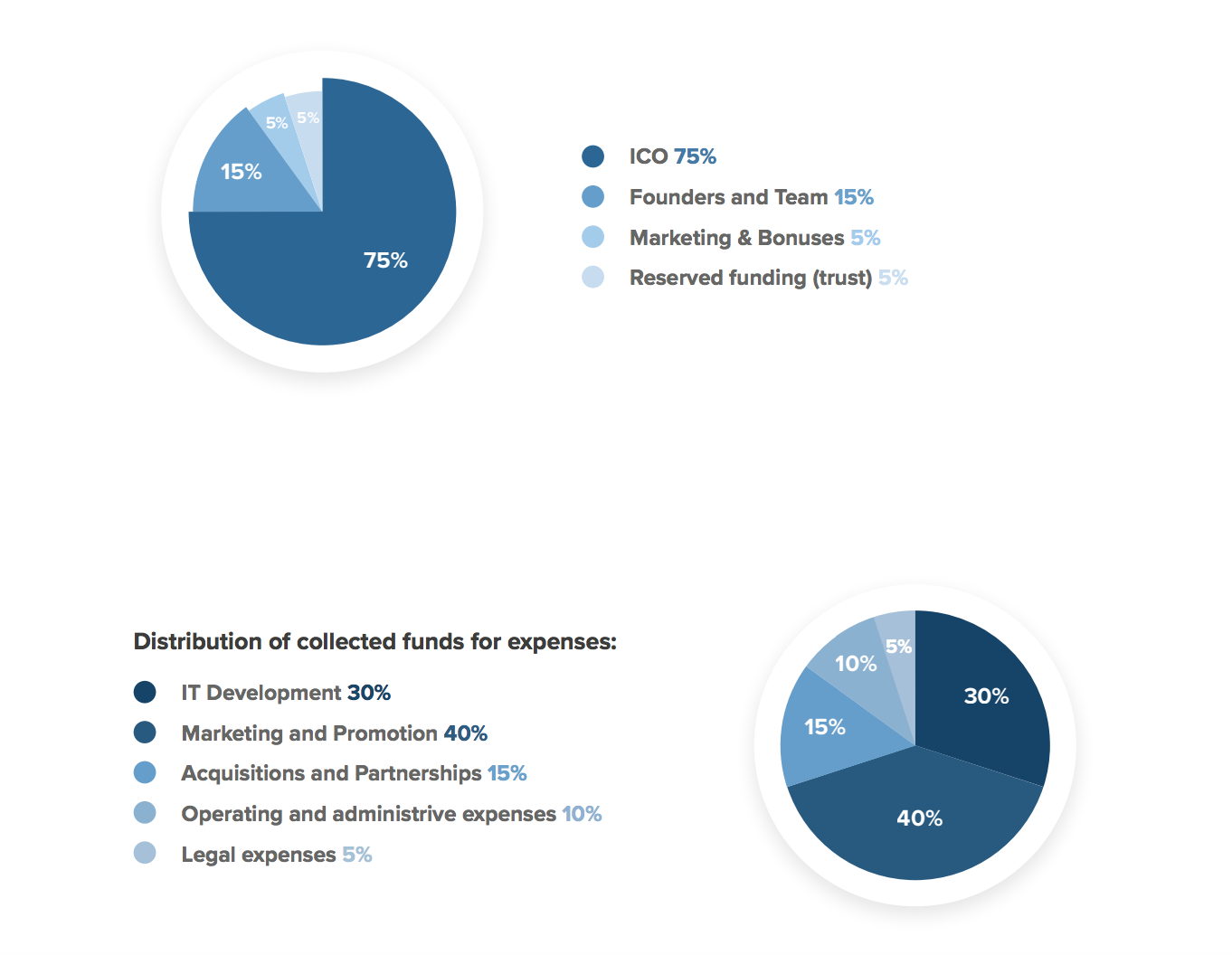 Worldopoly Token (WPT) tokens are the main in-game currency. Blockchain provides transparency and high security of all transactions between players in the worldopoly ecosystem.
Tokens are released on two platforms: Ethereum and Byteball. Unlike Ethereum, Byteball is based on DAG technology, which provides a higher transaction speed, and the Commission is only $0.0001. The team has not yet made an unambiguous decision which platform to use. Therefore, holders can exchange tokens from one platform to another in a 1:1 ratio.
Tokens are used to buy game currency – Coins. Users can sell game items for Coins or just for WPT tokens, participate in auctions and buy unique locations or buildings, get access to advanced features of the platform. Players can also advertise at their locations by paying with WPT tokens.A total of 200 million tokens were issued, 150 million of which will be available for sale during the ICO. The main stage of crowdsale is held from June 6 to July 8. Tokens are available at a price of $0.12 per BTC, ETH, USD and EUR. The first 20% of tokens can be purchased with a 5% bonus. The hardcap is set at $18 million.
Roadmap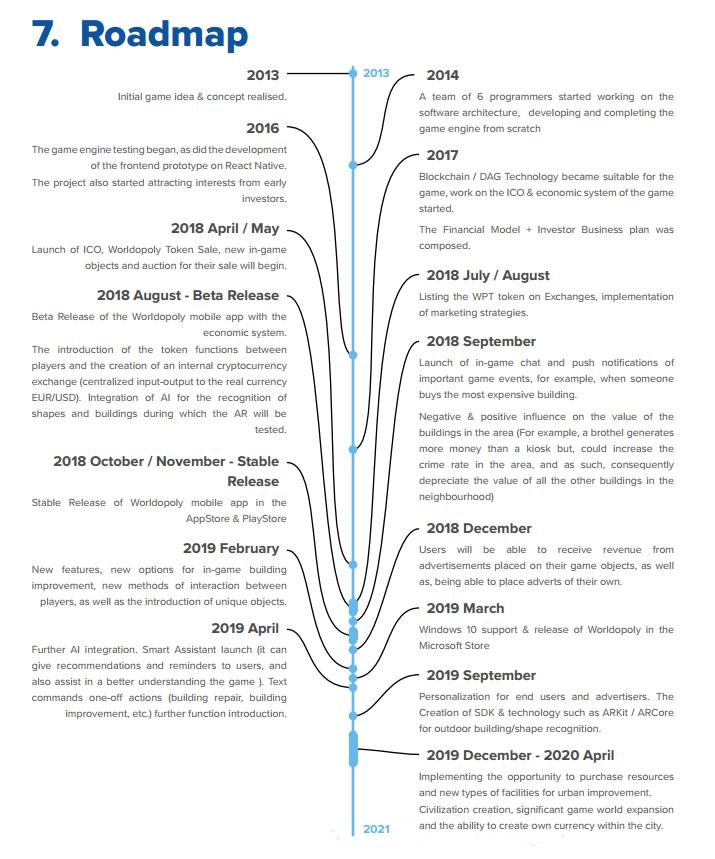 Project conclusion
 The project team consists of professionals with extensive experience in the field of management and development of blockchain and DAG applications. The game provides an opportunity to create buildings in the real world through augmented reality technologies. In the future, there will be many additional features that will make the gameplay even more fun and exciting.We should also note that the project has high ratings on ICO trackers, as well as strong support in the face of such influential persons in the crypto industry as Ian scarf and Nathan Christian. 
For More information follows;
 Website || Whitepaper || ANN Thread || Telegram ||  Facebook || Twitter
Keep Tabs On Me Daily articles about cryptocurrency and blockchain based projects.