Overview RepuX ICO
Table of contents:
RepuX platform
Goal
Problems and solutions
Benefits
How does it work
ICO Details
Conclusion
RepuX platform
Repux is a platform for data trading. The database is designed for data collectors, developers and consumers. The protocol is an information storage with high capacity. The platform is built on the basis of Blockchain, which guarantees the transparency of all operations. The developers are confident that in the future, the monetization of data will bring profit to individuals and companies. The platform will allow to conduct operations between users of the site, and all this will be realized without intermediaries.
Repux is a platform that has been created for exchange on a monetary basis by large amounts of information
The XXI century is the century when artificial intelligence began to spread rapidly throughout the whole planet. Researchers came to the conclusion that the machine is able to think the same way as a person and solve creative problems. But for this it needs to be trained. This is exactly the same as the development of a person: a child, meeting with the outside world, absorbs information, processes it and eventually learns.
But artificial intelligence is not developed for general development, but for specific purposes. Even before the "thinking" machine, a person poses a specific task. And it is necessary to conduct training for it. For example, the technique used in the medical field requires data on the diseases, statistics and methods of their treatment, the peculiarities of the course of illnesses.
This is a very large amount of information, which the developers of artificial intelligence often do not. But they are in medical institutions, through which thousands of patients go every year. For decades they collect statistics of patients and diagnoses. But the data remains unclaimed, since they do not have a direct relationship to the day-to-day work of the clinic. As a result, medical institutions are forced either to use precious technical resources to store unnecessary information to them, or to delete it.

Goal
We expect that the monetization of data will be the main source of profit for individuals and legal entities in the near future. According to experts' forecasts, by 2025 the total amount of information in the world will reach 180 zettabytes (180 trillion gigabytes), for comparison, in 2015 this figure was 10 zettabytes.
Goals and objectives of RepuX:
?Create a system with high capacity, which will enable you to monetize information directly between data collectors, developers and end-users;
? Building a secure reputation infrastructure within the RepuX token transaction transactions, which will allow users to apply quasi-continuous records when making mutual transactions;
?Development of application programming interfaces (APIs), which will allow third-party developers to use the RepuX protocol to create various applications;
?Stopping while creating and developing the RepuX protocol as its main priorities, scaling principles and providing high bandwidth;
?In a number of cases, the integration of existing block technologies into the RepuX protocol when creating custom solutions.
The ultimate goal is the creation of a secure, reliable protocol for the exchange of data with high capacity, which can be integrated into a wide variety of applications developed by third parties for the further use of these applications in a number of different industries.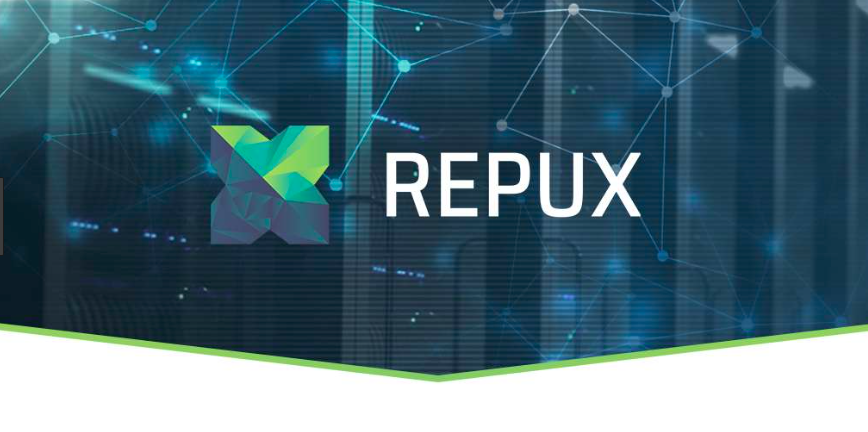 Problems and solutions
Problem:
According to the question, gold in the modern digital economy. Small and large enterprises rely on data to access targeted support, product development and business development, but large data sets will take time. In addition, small and medium-sized enterprises (SMEs) do not have access to a dataset such as Amazon, Google and Facebook. On the other hand, SMEs tend to prefer a data set that is smaller, and is particularly useful for developers and other companies, but in the modern digital economy there is no mechanism that is safe and effective for monetization in exchange for their information.
Decision:
Thrust of SMEs (medium enterprises) to exchange data with developers through the use of the RepuX price tag. Developers and other interested parties can be assured of the quality of the RepuX data collection platform, because of the reputation rating determined by the buyer's data, and we can give a reputation in every country and every transaction and verification in the system, we can guarantee the integrity of the protocol and the quality of the data that customers buy.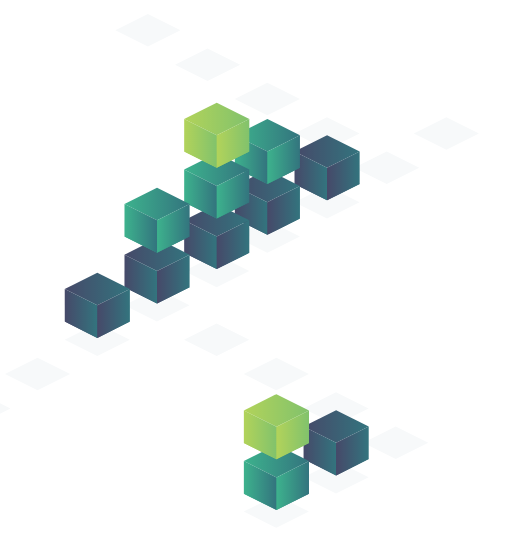 Analyse de résolution de problèmes RepuX

Le problème est le suivant: les entreprises qui utilisent des technologies avancées stockent de très grandes quantités de données dans leurs systèmes et rencontrent des problèmes dans les processus d'utilisation et de transfert. Ces problèmes entraînent une perte de temps et d'argent pour les entreprises.
Solution: Avec le protocole RepuX, l'échange de données entre diverses entreprises et utilisateurs peut être facilement réalisé et l'argent est laissé dans votre poche. En combinant plusieurs technologies décentralisées dans un seul protocole, une chaîne de blocs efficace et sans perte peut être unifiée pour créer un marché parfait de partage et de transfert de données.
Grâce au protocole repuX, chaque entité et chaque valeur de réputation post-transaction est donnée si elle est demandée et vérifiée par le système Oracle. Ce protocole de validation garantit notre intégrité et les personnes impliquées dans le système assureront la qualité des données. RepuX fournit de la valeur à vos données …
Pour obtenir des informations plus détaillées relatives à l'information technique du projet; vous pouvez accéder au document technique du projet à partir du lien ci-dessous.
Certaines images de notre application mobile, qui a une interface pratique et facile à utiliser que les utilisateurs peuvent obtenir partout où ils veulent. En outre, vous pouvez également obtenir des informations visuelles sur le projet vidéo suivant.
RepuX Jeton Sales

Les ventes de pièces de cette excellente progéniture seront réalisées en deux étapes, en préventes et en ventes principales, comme indiqué ci-dessous. Un total de 500 000 000 jetons REPUX sont disponibles.
Pré-vente: Du 17 novembre 2017 au 23 janvier 2018.
Vente principale: Du 6 février 2018 au 9 mars 2018.
La pré-vente est actuellement en cours. Vous pouvez gagner un bonus de 50% sur les jetons reçus des ventes préliminaires. Rappelez-vous, seulement 100 millions de jetons RepuX ont été vendus dans la phase de pré-vente.
La distribution des pièces du projet sera la suivante.
20% Il sera vendu en pré-vente.
30% Il sera vendu lors de la vente principale.
10% Réservé pour le prize pool.
23% seront vendus sur la plateforme.
12% Développeur sera la part de l'équipe.
3% Consultants
2% de campagnes de récompenses de processus de vente de jetonsDe plus
40% de tous les revenus générés seront utilisés pour le marketing
25% pour les partenariats et
15% pour les transactions opérationnelles afin d'améliorer notre projet.
Pour investir dans votre avenir et vous associer à ce projet, vous pouvez participer à la vente de pièces de monnaie à partir du lien sur le côté. https://presale.repux.io/presale-regist est
Programme de soutien aux membres Repux (Programme d'affiliation)
Une autre façon de gagner de Repux Tokens est d'inclure ce programme. Si vous êtes impliqué dans le programme, bannières, bannières, liens, e-mails; En bref, vous pouvez gagner tous les jetons RepuX qui ont rejoint votre projet avec votre projet.
Vous pouvez cliquer sur le lien ci-dessous pour rejoindre le programme avec un taux de commission de 5%. Soutien aux membres de RepuX
Avec notre équipe expérimentée et entreprenante qui a des années d'expérience, il ne sera pas difficile d'attraper le succès de notre projet. Vous pouvez utiliser le lien ci-dessous pour obtenir des informations détaillées sur les carrières de notre personnel et de nos consultants. Équipe RepuX
Notre équipe est aussi bon marché que cela fonctionne. Nous réservons 2% de tous les revenus collectés lors de la vente de nos pièces pour des campagnes de récompenses. Tous les gagnants seront payés dans les 30 jours suivant l'expiration de la première vente de pièces. Un budget de 700 000 $ est seulement réservé aux campagnes de cadeaux. Le programme durera jusqu'à la fin de la vente des pièces de monnaie.
Campagne de 5% sur Twitter
5% Campagne de récompense Facebook
35% Campagne de signatures Bitcointalk
15% Campagne de traduction et de gestion
30% de campagne de création de contenu (blog, article, vidéo)
2,5% Campagne de récompense Youtube
2,5% de la campagne du prix Telegram
2,5% Cryptocompare Award Campaign
% 2,5 Les primes sont réservées aux campagnes.
Tous les participants qui souhaitent participer à la campagne de récompense doivent assister aux chaînes de télégrammes.
Repux Telegram Channel- https://t.me/repuxicoEN
Récompense Award Campagne Telegram Channel- https://t.me/repux_bounty
Le Bitcointalk Reward sera en mesure d'accéder aux détails de la campagne à partir de notre titre, et vous pourrez recevoir votre part de la cagnotte de ce vaste prize pool.