PAPUSHA: Sanitizing the world ecosystem utilizing the rocket technology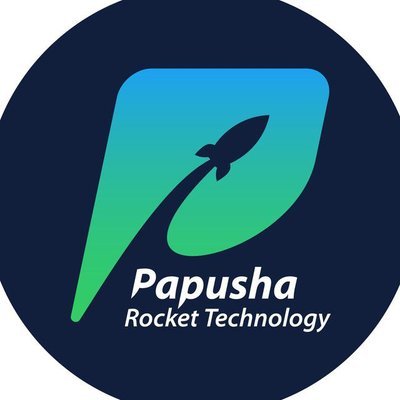 Hello friends. I welcome you all to another amazing edition of my article review. Just like you all know, I do my personal research and write about projects I find lucrative and full of potential. Today, I will be emphasizing more about an amazing project which is known as PAPUSHA.
It might sound trite, but our world is constantly and rapidly changing, and technology has gained more influence in every aspect of human life.
Just with a quick glance, one would easily notice our world has far gone past the days of analogy to this present era of technological innovations.
All this achievement is powered by man. Humans with their zeal to better their ecosystem has gone as far as transforming almost every activity of the human race to be more simple utilizing technology.
However, as technology continues to grow, the undying need for a steady power source grows as well and this has resulted in vast discoveries such as the liquid black gold (crude oil). Currently, Crude is one amongst the worlds most traded assets, as its uses are vast but surprisingly very harmful if not utilized with measures.
The processing of crude oil has greatly done more harm than good to our ecosystem which ranges from the carbon iv oxide being disposed to our atmosphere throughout its processing all the way down to the residues that are believed to be incapable of refining.
the prevailing solution (thermal and chemical) initiated to tackle down his issues has proven to be extremely expensive and inefficient.
Errors affecting the already existing solutions
• Low efficiency: these solutions despite its high cost of running still turns out to be inefficient. The outcome result is disappointing.
• High cost: this already existing requires thousands and millions of dollars to run.
• Complexity: It requires a lot of experience to operate the already existing solutions. (thermal and chemical cracking).
The question now is, what can be done to bypass this errors and provide the world with a reliable and efficient solution as fast as possible so as to tackle this atmosphere pollutions?
Personally, I was amazed when I found out a solution has been launched to tackle this issue which at times threatens human health and this is why I devoted myself to write about this amazing project. PAPUSHA is launching a world-changing technology which will professionally handle the waste emitting from these refineries.
PAPUSHA Overview
PAPUSHA is a rocket and space technology which will take the responsibility of producing fuel by refining coal and oil residues. This technology is the first of its kind.
Project strategy
Utilizing the rocket technology, PAPUSHA will process and utilize dump lakes/ponds as raw materials.
NOTE: The existing solution for disposing of oil residues are channelling the residues into lakes/ponds which turns out to be messy or storing them in a container.
By adding special impurities, oil residues will be processed at a high temperature with more than a thousand degree centigrade at transonic speed.
The processed residues will then undergo a deep-seated physical-chemical which will be majorly made up of synthetic gas which is not harmful to the ecosystem of the world.
Furthermore, the substances will also under a cooling unit. Useful products such as gasoline, kerosene will be manufactured during this process.
Who is behind this project?
Anatoly I. Papusha is a world-famous professional scientist, Professor and Doctor of Technical Science.
During the early days of 1980, the world most powerful rocket engine in was invented for the Soviet Buran space program. In other To test this rocket engine, as one of the members of the group of scientists, A.I. Papusha invented the world's largest combustion chamber – carbon monoxide afterburner (CO).
Conclusion
There is no doubt this project will go a long way in sanitizing the ecosystem of the world at large.
important links
https://papusha.io/
https://papusha.io/files/White-Paper-Papusha-ICO-ENG(v5-edit-19-06-18).pdf
Username: agunwa2337
profile link: https://bitcointalk.org/index.php?action=profile;u=2355933