PARQ – A Green, Smart and Connected City Platform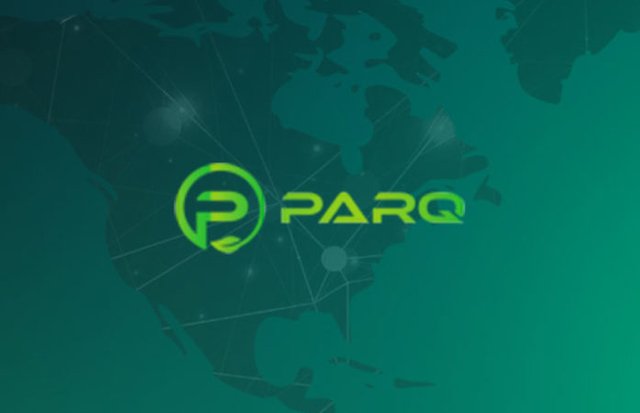 What is PARQ ?
Parksen is an easily adoptable Green, Smart and Connected City Platform that is accessible through a public API and runs entirely on the existing Parksen Parking Cloud. By utilizing the Ethereum blockchain, the IOTA Tangle and our own PARQ utility tokens, we will offer a variety of solutions and smart contracts that will directly benefit a wide spectrum of stakeholders within urban metropolises and smaller cities.
PARQ team aim to use an open and universal ledger to record and map data that will give us a picture of major chokepoints in urban areas. With that information we can continuously improve the flow of traffic and decrease carbon monoxide emissions and congestion, while replacing and renewing outdated technology and investing in smart parking solutions through IoT (Internet of Things) devices, green field appliances, a real-time parking app and universal dashboards.
 The Challenges Ahead
 OUTDATED SYSTEMS –  A large and global problem is that cities, companies and garages alike use varying software and hardware. Due to a lack of cooperation between the different parties, many parking spots remain unused and workload for developers, maintenance personnel and administrators is unnecessarily high. The lack of modern equipment   such as Internet of Things devices, universal software systems and clear communication directly contributes to an increase in congestion and driver frustration as well as irregular pricing rates.
 LOSS OF TIME AND MONEY –  As mentioned in the introduction, the biggest problem for drivers right now lies in searching and overpaying for parking spots. Not knowing where they can find available spots, the inability to select and reserve them ahead of time and the steady increase of inner-city congestion costs a lot in terms of time and money.
 ENVIRONMENTAL ISSUES –  According to a 2017 U.K. study titled Tackling Pollution and Congestion [2] by Professor David Begg and Claire Haigh, congestion has been rising in all major U.K. cities. When congestion occurs, tailpipe emissions are four times higher than when the traffic flows smoothly. Moreover, congestion has been leading to a decrease in traffic speed which in turn leads to more emission and health issues. People in the U.K. are 64 times as likely to die of air pollution compared to Sweden and twice as much as drivers in the U.S.
PARQ Solution
Our platform has been created with the intention of dramatically improving outdated and ancient city infrastructures. The aim is to streamline day-to-day activities for anyone who finds themselves in the heart of busy cities. To prove beyond the shadow of a doubt the necessity of our platform, we are going to put it to the test by tackling the problems of the Parking and Transportation industry. First, we will revamp and expand our Minimum Viable Product (MVP): the Parksen Parking application. New features will in  clude real-time information on traffic situations, congestion and, most importantly, a guidance system that helps drivers find the closest and most affordable parking spots near them.
Further down the road, we'll offer clear, universal API's and dashboards for companies, parking garages, municipalities, maintenance workers, emergency services and consumers. By offering everyone the same service, which runs entirely on the Parksen Parking Cloud, we ensure that all included parties can cut out the middleman that drives up their margins, thus guaranteeing reasonable and affordable rates across the board.   These API's and dashboards will be connected to a variety of smart city solutions which will focus and rely heavily on IoT integrations and smart car technology. The collection of traffic related data will allow our app and platform to provide our users with a constant stream of accurate and real-time situations in the streets, while local governments and municipalities can use the data to fight congestion on a more
PARQ  Features
Real-time Parking App – The Parksen parking app is made for drivers, and it allows them to reserve and pay for parking ahead of time, thus limiting their search and emotional duress. The app also shows them the fasted route to their destination and o ers real-time information on local congestion.
Cloud Solution –  The Parksen goal is to connect municipalities and compa – nies to consumers and garages. O ering a one-size-fits all, easily adoptable and cloud-ba – sed platform, we ensure that these institutes do not have to depend on expensive third-party softand hardware updates.
Green, Smart & Connected City Platform –  The Parksen City Platform comes with a universal dashboard that tracks congestion, pollution, usage and condition of parking spots, status of connected IoT devices and sensors. It also includes a marketplace for green and smart appliances.
The PARQ token –  The Parksen own special token, usable in the app to pay and receive payment for parking actions, and also in the dashboard and marketplace to pay and receive payment for hardand software that will help your city, company or garage contribute to greener cities.
so if you intersed in  PARQ project and their tokensale here is some important informations
Token PARQ
PreICO Price 1 PARQ = 0.07 USD
Price 1 PARQ = 0.08 USD
Bounty Available
Platform Ethereum
Accepting ETH, BTC, Fiat
Soft cap 15,000,000 PARQ
Hard cap 19,500,000 USD
Country Netherlands
Whitelist/KYC KYC
Restricted areas Myanmar, North Korea, Afghanistan, Congo, Eritrea, Iran, Lybia, Mali, Somalia, Syria, Zambia, Yemen
for more information PARQ
Website: https://www.parqtoken.com/
Whitepaper: https://www.parqtoken.com/wp-content/uploads/2018/01/Whitepaper_PARQ.pdf
Facebook: https://www.facebook.com/PARQtoken-1753498984673207/
Telegram: https://t.me/joinchat/I4LnZAYedLZ61aJgkuBvfg
Twitter: https://twitter.com/PARQtoken
kacrut
0xd56453aa6cdcEd996cB2A116a50C388ef019f3da