PARQ Creating Green, Smart & Connected Cities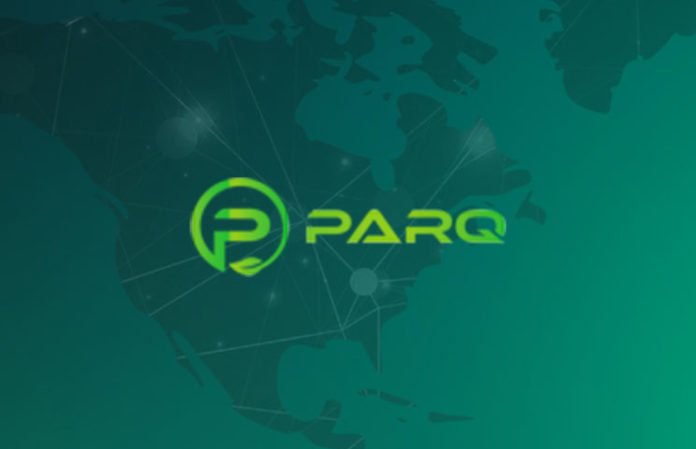 There are several studies that estimate the amount of time we spend searching for available parking spaces. Of course, this will really depend on where you are. For example, this study estimates that in Lyon and Paris (France), people spend an average of 10 to 12 minutes searching for parking spaces. Another study was conducted in the UK which estimated that the average time spent finding a parking space was 7 minutes, but there was high variability. In some places in the London area, wasted time can increase up to 20 minutes.This 20 minutes is also an estimate given by Dr. Jean-Paul Rodrigue from Hofstra University (New York), author of The Geography Of Transport Systems.
Parksen is an easily adopted Platform Green, Smart and Connected City that can be accessed via the public API and runs entirely at the existing Parksen Parking Cloud. By utilizing the Ethereum blockchain technology, IOTA Tangle and our own PARQ utility tokens, we will offer a variety of smart solutions and contracts that will directly benefit the broad spectrum as stakeholders in metropolitan cities and small cities.
The PARQ team aims to use open and universal ledgers to record and map data that will give us an idea of the main chokepoints in urban areas. With this information we can continue to increase traffic flow and reduce carbon monoxide emissions and congestion, when replacing and updating obsolete technology and investing in smart parking solutions through IoT devices (Internet of Things), green field equipment, real-time parking applications and dashboards universal.
Our platform has been created with the aim to dramatically improve the infrastructure of the ancient city. The aim is to streamline daily activities for anyone who finds themselves in the heart of a busy city. To prove beyond the shadow of doubts about the needs of our platform, we will test it by overcoming the problem of the Parking and Transportation industry. First, we will change and expand our Minimum Sustainable Product (MVP): Parksen Parking application. New features will include real-time information about traffic situations, congestion and, most importantly, a guidance system that helps drivers find the closest and most affordable parking lots near them.
PARQ Features
Real-time Parking Application
The Parksen parking application is made for drivers, and allows them to order and pay for parking ahead of time, thus limiting their search and emotional stress. The application also shows them fasting routes to their destinations and provides real-time information about local congestion.
Green, Smart & Connected City Platform
Parksen City Platform comes with a universal dashboard that tracks congestion, pollution, usage and parking conditions, connected IoT device status and sensors. This also includes a market for green and smart equipment.
Cloud Solution
Parksen's goal is to connect a city and company with consumers and a garage. With a one-size-fits-all, easy to adopt and cloud-ba-sed platform, we ensure that this institution does not have to rely on expensive third-party softand software updates.
PARQ Token
Parksen's own special token, can be used in the application to pay and receive payments for parking actions, and also on the dashboard and market to pay and receive payments for hardware and software that will help your city, company or garage contribute to cities that more green.
PARQ is Parksen's own token, which helps fight traffic congestion worldwide and pollution through the Green, Smart, and Connected City Platform, which utilizes Ethereum blockchain technology, smart contracts, IoT devices and real-time parking applications.
Token info
Token PARQ
Platform Ethereum
Type ERC20
PreICO price 1 PARQ = 0.07 USD
Price in ICO 0.0800 USD
Tokens for sale 250,000,000
Investment info
Accepting ETH, BTC, Fiat
Distributed in ICO 30%
Soft cap 15000000 PARQ
Hard cap 19500000 USD
Team
Advisors
If you want to know more about PARQ, Below are some useful links where you can find more pieces of information
Website: https://www.parqtoken.com/
Whitepaper: https://www.parqtoken.com/wp-content/uploads/2018/01/Whitepaper_PARQ.pdf
Facebook: https://www.facebook.com/PARQtoken-1753498984673207/
Telegram: https://t.me/joinchat/I4LnZAYedLZ61aJgkuBvfg
Twitter: https://twitter.com/PARQtoken
Author
Forum Username : andal02
Forum Profile link : https://bitcointalk.org/index.php?action=profile;u=1566211
wallet address : 0x0e73B7eB5a98731e25fcCf33919cED46a7aE0e50