PAYPERBLOCK is a blockchain-based freelancer platform, which is owned and operated by Payperblock Ltd and is used to connect professionals and jobs. The primary customer pool for the company includes freelancers who are blockchain experts and organizations.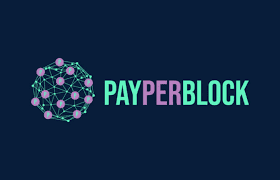 With the recent global economic trend, working at a single firm with ones truckload of labor skills and technical know-how is not healthy for any economy that needs a boom in innovations and wider knowledge, geared towards increasing productivity and equally paying cognizance to the employer. It is also salient that those who contribute favorably towards the progress of any firm or company they find themselves should be meant to exercise their expertise through the share of their labor and service to two or more firms to enhance their pocket or income because rewards for labor breeds more innovations in the productivity of work force in any organization, this fact gave rise to PAYPERBLOCK with the idea of freelancing.

PAYPERBLOCK PLATFORM
PAYPERBLOCK is more of an employment generation platform leveraged with the blockchain technology, it seeks to create a multiplicity of job opportunity to freelancers with a league of experts, owned and operated by Payperblock Ltd. It is strictly involved in promoting professionalism and for all category of skilled personnel like; contract developers, software engineer, website developers, 3D mockup artists, writers, digital marketing personnel and remote assistants who will be leveraged to offer their knowledge and experience to the growth of any firm or organization that requires their service with fat financial benefits, therefore; with freelancers, a stability in the economy and all round growth will be reflective in the society at which it is situated.
Therefore, this business initiative is programmed to be fully established at Finland in Oulu, with a prospective plan to scatter to other countries as the business model allows expansion to global business market.
It is on records that Freelancing is one of the fastest growing industries in the world, and the industry is already worth more than $1.5 trillion in revenue per year. Over 77 million people on the global scale identify their primary employment as a freelancing job.
PROBLEMS OF TRADITIONAL FREELANCING
The traditional freelancing is barricaded with a lot of difficulties like, the case of unnecessary middle men, the restriction to operate a liberal means of offering services to organizations of one's choice, t over centrality of work operations, the low incentives for an elephant job and so many but a few to mention. All of these constraints paved way for the distinguished features of the payperblock freelancing.
payperblock wishes to use the blockchain technology to revolutionized human social institution to clearly prove what is referred to as Distributed Autonomous Organizations (DAO), which gives us a prevue of the future devoid of any form of regulations or control from any authority.
PAYPERBLOCK UNIQUE SELLING PROPOSITION (USP)
The uniqueness of this decentralized blockchain company are outlined below;
Lowest fees in the industry: it charges a low percentage to clients working with their site.
Decentralized authority: the company does not have a central command authority; rather decisions are carried out via voting.
Guaranteed payment: payment for any work of the freelancer is sure immediately after the completion of the job.
Enhanced and fair dispute resolution process: for any error, there is a quick conflict resolution mechanism to sort out the problem and assure a free and healthy business deal.
For participation into this decentralized marketing platform, below is the pattern of payment;

ICO FUNDING

TOKEN SALE
SoftCap: 1 million Dollars
HardCap: 5 million Dollars
PRE-ICO BONUS:
– 10% Bonus
– Bonus Lock-up time: 3-6 months
ICO BONUS:
– Week One 5%
– Week Two 3%
– Week Three 2%
– Bonus Lock-up time: 2-3 months
PAYPERBLOCK will be opening sales for their token for investors to invest and make reasonable profit during distribution, below is a simple analysis of the ICO funding;
10billion payperblock will be minted,
45% for public purchase
25% reserved for future development
15% team development
15% bounty program
Accepted currencies are; ETH, BTC, and LTC.
For a better understanding, below is a diagram illustrating the ICO funding process;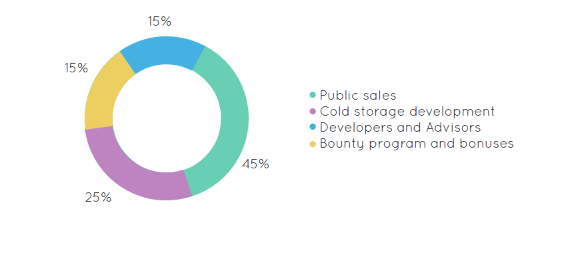 In other to further convince the public, this is a table highlighting its uniqueness over other platform;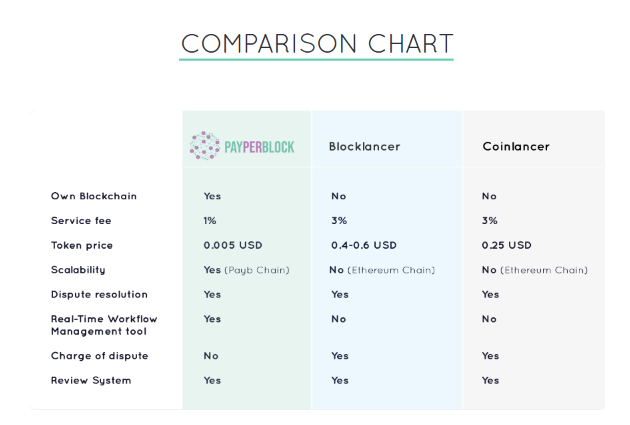 After the completion of the ICO, a percentage of the total realized token will be distributed to all category of persons who contributed towards the growth of the project, below is a diagram depicting the distribution formula;
Below is the roadmap for more updates about the upcoming programs of this life changing program;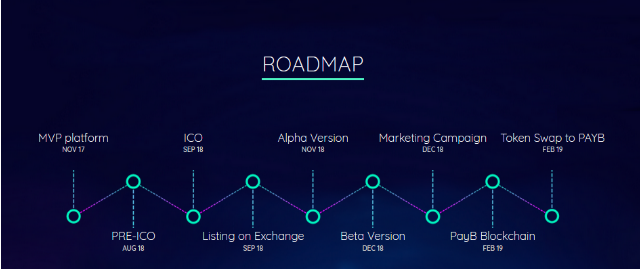 TEAM

ADVISOR

FOR FURTHER INFORMATION, VISIT;
OFFICIAL WEBSITE: https://payperblock.com/
WHITEPAPER: https://payperblock.com/wp-content/uploads/2018/07/whitepapeR_V4.pdf
ANN THREAD: https://bitcointalk.org/index.php?topic=4686095
FACEBOOK: https://www.facebook.com/Payperblock-821176318089462/
TWITTER: https://twitter.com/payperblock
TELEGRAM: https://t.me/joinchat/IZbKTlFWa0v9Oph89EK9cA