Pbet Project
Pbet Project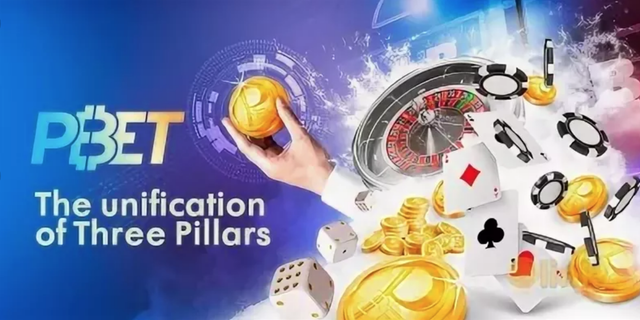 Project Pbet is a unique innovation that addresses convergence between physical games and online games while accommodating the generation of synergies between these two channels, thanks to the ability of our Unified Gaming Platform to embed payment for crypto currencies. Our disruptive business model consists of partnering with physical casinos to offer online games to players of high value for a fraction of the cost of obtaining normal players. Given that casinos know their players well, our next offer will result in a seamless integrated immersive gaming experience across all channels. Through our special method we combine three pillars; Player Casino, Pbet, and Physical
we have created added value that is adjusted for each of them to take advantage of the synergy that
results from the effect of this group.
For example, players and casinos benefit from zero transactional fees,
instant payments, and fixed benefits in the same ecosystem.
The Pbet Reward Club Omni-channel enables partnerships in the hospitality sector,
increasing free offers to players while allowing cross-selling opportunities for
casinos and partners.
Our
Solutions Our solutions consist of 3 main components that interact and mix perfectly:
Genuina Core, Genuina Management system (which can be compiled with Genuina Core)
and Genuina Interactive. These are three different commercial packages
available for our online game customers. In line with our vision and business model,
PBET will focus primarily on options A and B (illustrated in the following figure) considering they
are specifically designed to overcome convergence in the gaming industry.
(1) Combining the Core Genuina with Genuina Interactive through option A as shown in Figure 3 produces our integrated gaming platform: especially, this option integrates our land-based Genuina management system as part of the solution;
(2) Combining the Genuina Core with Genuina Interactive through option B as shown in Figure 3, resulting in the integration of game solutions for land-based and online games while physical operations are managed by
third-party CMSs;
(3) Genuina Interactive as a standalone product: supports conventional online gaming sites without integrating ground-based operations.
Fig. 3: Components of the Integrated Gaming Platform Overview
20 Version 1.1
Genuina Management System 
Our product, the Genuina Management System is currently used in land casinos
and allows management of all operational aspects in place. The Management Genuine
system connects game machines through industry protocols (SAS 6.02) which allows the
creation of several game analysis reports. This product includes modules such as
financial transaction management, operational management, sophisticated marketing capabilities,
government warnings and reporting as well as multi-currency and crypto support.
In addition, web and cellular applications empower operators in decision making thanks to
portability and handling real-time events. The Genuine Management System is certified by
the International laboratory and homologized in the countries where
certain government guidelines are determined.
Benefits for Players:
● Advanced promotional capabilities and Player Tracking systems;
● Adaptive and Expandable Prize Systems Combined with
a Personalized Marketing Module;
● Increased Interactivity between players and casino personnel;
● The ability to add Fiat, crypto money, redeem points, and promotions from the
comfort of their seats.
Benefits for Operators:
● Payment Management with full support of the transaction method and
cellular cash register;
● Comprehensive Casino Management for pens and safes, slot accounting,
finance and cash;
● Proactive Marketing Tools with access to real-time data;
● Management modules for several displays including scheduling features, advertisements, and
general announcements;
● Compliance with state-specific regulations and fiscal guidelines (such as
anti-money laundering policies), and provide a means to support Operator efforts
to implement game strategies and protocols that are responsible for preventing
CASINOS
Products marketed with physical casinos will be expanded to online games.
EXPERT
Industrial experts with a proven track record and innovation portfolio.
PARTNERSHIP
Partnerships that give decision makers access to more than 100 physical casinos: Income potential increases.
Information token token sales  
name:  PBET
Plattform:  Ethereum
Type:  ERC20
Pre-ICO Sales
START April 22 – END May 28, 2019
$ 0.11 USD = 1 PBET
45% discount
PHASE ICO I
START June 3 – END 21 JULY 2019
$ 0, 15 USD = 1 PBET
25%
Discount 23.4 million PBET
(up to 3.5 million USD)
ICO Phase II
START July 22 – END 21 September 2019
0.16 USD = 1 PBET
20%
Discount 31.3 million PBET
(up to 5 million USD)
ICO III PHASE
START September 23 – END OF 10 November 2019
0.18 USD = 1
10
PBET Discount 33,400,000 PBET
(up to 6 million USD)
ICO-PHASE IV
START November 11 – end December 15 2019 or earlier
0.19 USD USD = 1 PBET
5%
Discount 10,600,000 PBET
(up to 2 million USD)
Latest ICO END on December 15, 2019
Distribution of tokens

Allocation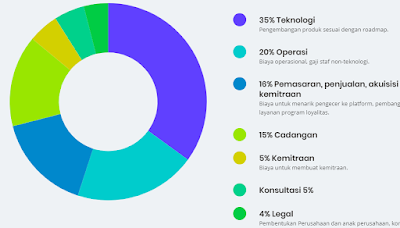 Roadmap
Q1-Q2 2018
Based on the PBET concept; Research and proof of concept; Design ownership algorithms that allow loyalty and payment on all channels.
Q4 2018
Increase the presence of the Genu Management System at LATAM; Reception tests in interactive genuary; ICO Preparation.
Q2 2019
Pre-ICO / introduction to ICO; Start with the development of integrated payments. Engagement in the digital community; Start online gaming websites.
Q4 2019
End of ICO; Implementation of cross-channel bonuses; Commercial B2B2C pilot with physical location; Register PBET on the stock exchange.
Q3 2018
Market analysis by groups focuses on the uses and uses of branding on game platforms; Due Diligence for interactive technology.
Q1 2019
Latest market analysis and assessment of trading strategies; Complete ICO preparation and initial strategy definition.
Q3 2019
Crypto supports in the General Management System and exchanges notifications when PBET is registered; Commercialization of the latest features developed.
PBET Team
Frederick Vachon
President and Founder
Frederick is an experienced entrepreneur who is behind
various successful efforts at
the international level.
Bassel Moukaddem, Eng., M.Eng, MBA, PMP;
Canadian Exclusive Supreme Official Marcel Huard, Canada Innovation Chief Officer Patrick Aubé, Canadian Marketing Head Manuel Presa, Uruguay Technology Head Marina Anisina, CPA: Russian Chief Financial Officer Raúl Duque: Panama International Chief of Finance, Rita Jimenez, Accountant Pablo Silva, Operation Director Uruguay
Username: tsaniyaah
Link: https://bitcointalk.org/index.php?action=profile;u=2579389
Ethereum address: 0x9b5Cc2A2bcf2102db16A3b5Bc01f0Fc8dEd4cC34