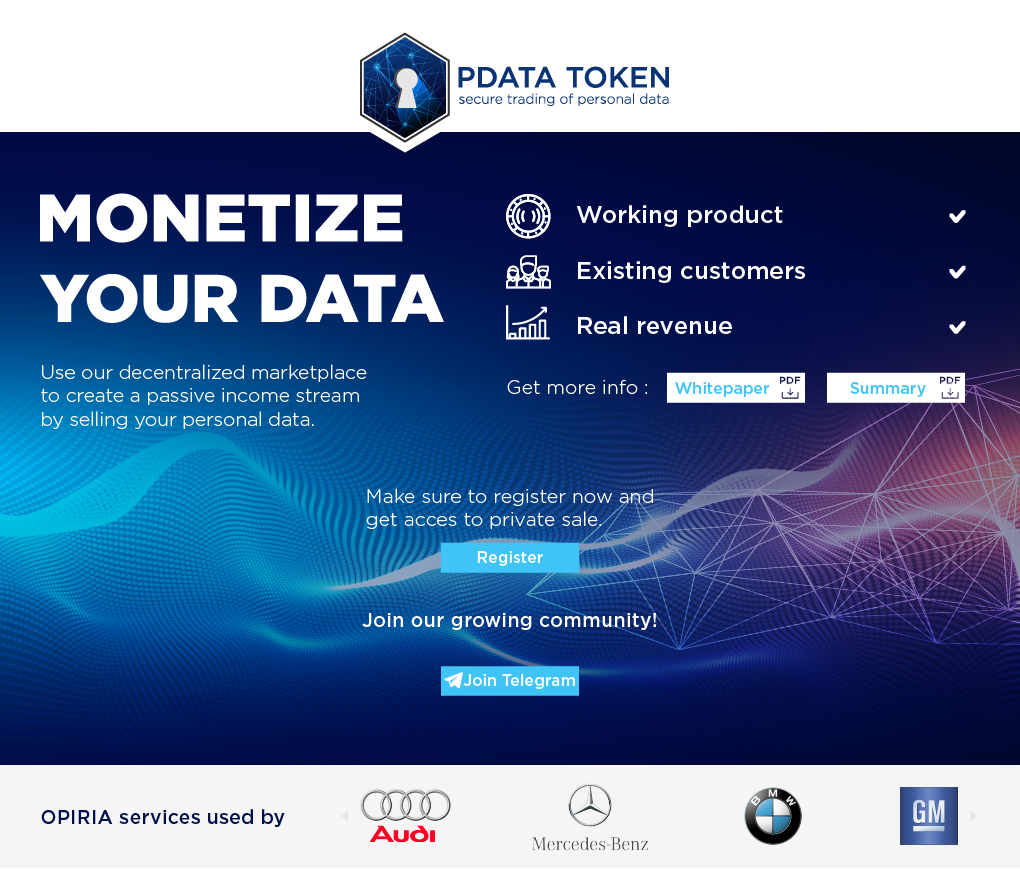 In modern era right now, we can choose many of investments program that we like depending on our target and wish. Cryptocurrency investment become in the top of choice because the cryptocurrency return investment is very high. We can double our profit or more just in short time. This type investment will be growing in the future with no doubt. The best choice of crypto investment is joining in ico because what we need as investor is buying the asset in low or cheap price, so from joining ico we will get that goal to get cheap price. Potential to get profit while we buy in cheap is very much bigger after listing in exchange.
Talking about profit or return will always involve with risk. We all know there is no investment in the world with zero risk as well as crypto. Even crypto investment has very high risk. What we can do is only doing a good research about the ico project to reduce the risk of investment. After doing good research about project, i found good promising project with really interesting idea. In my opinion, this project can be very successfully in the next future. the project called "PData". How risky is PData? So lets start discuss about this project.
---
---
What is PData?PData is technology based blockchain which is developed in the sector of keeping and selling personal data . PData is being held in opiria platform which is already product exist but only without blockchain element. Opiria works as the modern marketplace based blockchain where we can provide our personal data and sell it to company. With opiria platform, we can trade our personal data securely, fair and transparent. All the product of Opiria is supported by PData token so when we trade our personal data then we will get PData token as a value of our personal data. Before, our personal data is stolen from us without payment because lack of our knowledge and consent and sold it with high payment but we did not get anything. So this is the reason why Opiria platform is built and supported by PData token. Please visit the website, ANN Thread and whitepaperand also watch the video for more information.
---
---
How Risky is PData?When we talk about risk, we can not 100% avoid the risk in this kind of investment since this investment is high risk high return investment type. So what we can do now if we want to join this investment? The most important thing, as investor we need to know the risk level of the project before investing in this cryptocurrency investment. Now i explain my opinion on how i evaluate PData and Opiria project. We know there are many criteria to value the investment risk, but i choose below criteria as my preference such as :
Team
Competition
Hype
Token Sale
promotion
Lets start the explanation one by one.
Well, for me team is the most important thing beside the idea. without good experience team, it is impossible to make the project success. How about PData's team? PData has 22 experience people of team include the advisors. It is not about the quantity of the team but all about the quality and experience. With 22 experience people in blockchain, i am sure the project will have success in the future. I am also so impressed with the CEO and founder Dr. – Ing Christian Lange. He is a Technical University of Munich alumni. He holds one Master´s of Science in Mechanical Engineering and one Ph.D. in Human Factors and Ergonomics. He has a proven track record of entrepreneurship. He was founder of Ergoneers GmbH in 2005 which he developed into Ergoneers Group with subsidiaries and sales partners in more than 20 countries. Within 10 years he boot-strapped Ergoneers Group from $0 to a $5+ million in revenue without any equity investment. In 2015 he exited Ergoneers Group.Not only the CEO and Founder has very excited experience but the others too but i could not explain all of them here. Please visit website for more information.
Competition means the project should have more advantages than other project in the similar aspect to survive and become first choice among investor. To be honest, Opiria is the first marketplace to trade personal data based blockchain so as the first project in its field, i am sure it can attract many more people to join in the project because not any similar project out there. Another thing too, opiria platform has an exist working product, existing customer and real revenue but only the product without blockchain element. With the product, the development of the project can be easier than other project which even has no MVP at all when doing token sale. So this is plus value for the project and normally investor will look for the project which already has working product because it is a proof that project no scam and has good development. If so, many people invest in this project means there are so strong supporter behind the project. Please visit the website to check the product.
This is the proof that many people are interesting into the project or not. How we check it? In my opinion, check the social media follower will be the best way. On official facebook page, it has more than 21,900 followers and in official twitter page it has more than 7,800 followers. In telegram group where the investors can ask all detail about project so the amount of member is reference for us to know whether the project attract many people or not. It has more than 21,400 members. All their official social media has not less amount and it is a proof that the hype around project is high.
Token sale is also important on this section in my opinion. PData only need $ 30M as hard cap, it means the hard cap is very reasonable amount to develop the project. Unlike the other project that need more than $ 50M for hard cap and it is not reasonable amount. That is like scam project which is likely collect more money from investor for nothing. Beside of that, all unsold token also will be burnt by smart contract. With this, we can make sure the token circulations will be less and lead the token price increase after ico.
I do not want to think promotion is not important because without promotion nobody will know about the project. I will not explain this section too long but i will provide the picture where the project has been promoted. It is great to know that the PData project has been promoted in more than 13 credible sites in cryptocurrrency world such as Newsbtc, bitcoinist, coinspeaker and many others. Check the picture below, more info please visit website


About the partnership, i checked in website that they have good partnership with credible company too. check below picture


---
---
Conclusion


Above picture is showing the project has good existing customer which make the project already in good development before the token sale. Finally, again i will say crypto investment is high risk but we need to review the project to know how risk it is. i have explained all the detail above and in my opinion, PData and Opiria is low risk investment. So do not miss to join in the ico because we need to join the project in early level to get the best price.
So what is your opinion?
---
---
Contact






0x0e68cb986BD9Bfa6bFC2Ea8B16BDFA3Ec57C9D8E
Author: johnthedon
BitcoinTalk Profile Link: https://bitcointalk.org/index.php?action=profile;u=1860087
---