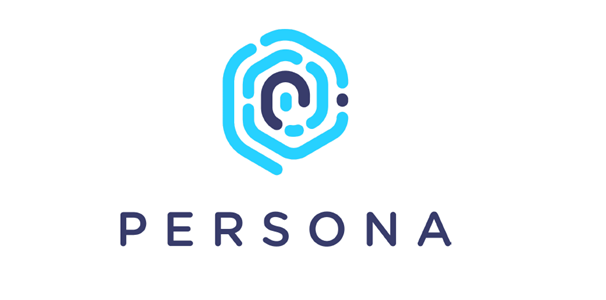 https://persona.im/
Each day, millions of individuals are using the internet and the mobile to share their data. This ranges from uploading the data to the cloud servers and smartphones with localization option active.
Hence, the European Union has considered the data protection and the security very seriously. Persona provides the solution for identity management with the aid of blockchain technology. Its aim is to improve the data security and provide authentic credentials to the individuals for their personal data. The onset of the new blockchain technology opens the door for increased security with its decentralized function.There is no central authority and everyone in the network will be play a role in maintaining the distributed register.
The Persona Data Safeguarding
The first level in the Persona is represented by the community and the identity is checked by the peers. It represents the effort where the people are encouraged to validate the identity.

The verifications are split into multiple categories. The maximum percentage a person can get identified is 90%. With every verification, the person brings at least 5% closer to the fully verified profile. The designated ambassadors can start building the persona community in any major cities across the world. The list will be announced on the persona website and the events will be announced in the community.
Based on the usage activity, the individuals can provide the verification services for others up to 30%. This eliminates the possibility of the fraudulence. Persona can consist of three segments: The blockchain, the web app and the mobile application.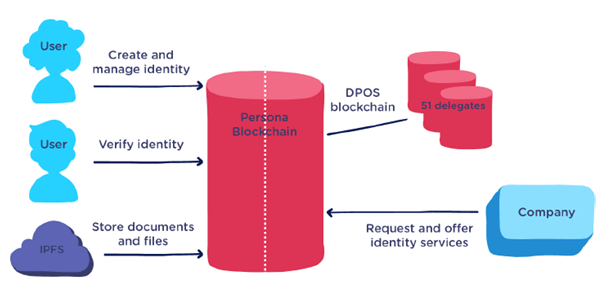 Applications and secure communications
The user can used the persona account for the subscription services to provide the proof of the identity. Social networks and the content companies use the persona to prove the source and identity of the content creators. The public institutions will use the persona to authenticate the citizens.
Persona can serve as the identity manager for the most popular browsers like the chrome and the Firefox.
ICO and the Tokens
The public token distribution will be starting on March 30, 2018. The tokens expected to be distributed for the public sale is 100 Million tokens. Each token is currently valued at $0.2. It is expected to grow in the near future depending on the demand. The revenue generated will be split into several categories. 50% are used for the software development. 15% each for the Business development, Legal fees and Marketing. The remaining 5% are used for other purposes.
The Team and the Roadmap
The board members comprises of the members with the founder named Ioana. She has the background experience in the strategic investment and the advisory firm. The other board members are having the background experience in the investment banking, Software development and the Blockchain technology. The roadmap of the team is to launch the Testnet by February 15Th 2018. Smart bridge with the Ethereum technology will be launched in Q2 2018. The Smart Bridge with other blockchain technologies will be launched by Q3, 2018.
For more details,visit :
Website : https://persona.im/
Whitepaper : https://persona.im/documents/whitepaper-v1.pdf
Btalk profile:https://bitcointalk.org/index.php?action=profile;u=841450