PHITOKEN Platform: A Multiple Blockchain Platform For Smart Contracts

The wealth management industry around the globe has been growing exponentially, thanks to high rate of returns. The pace of this industry is not looking too promising and this combined with the lack of knowledge and awareness of customers is making the industry go towards a downside. In addition, emerging FinTech companies are also posing as a challenge to them. High costs due to using out-dated technology and limited opportunities are some of the reasons PHI Token has emerged into this sector.

PHI (Platform for Hybrid Investment) aim is to provide clients with a fully digitized platform on which to manage all savings and investments. They are backed by the parent company DIAMAN SCF who have been in the industry for more than sixteen years.
The Ecosystem
It is a 360-degree platform which aims to serve the purpose of Depositary Banks, multiple Asset Managers and multiple Financial Advisors, aiming to fulfil the needs of private and HNWI customers as well as institutional customers looking to hire asset managers to allocate their assets. They are not just a a professional asset management platform but also work as open source platform offering investment services to private and institutional clients. The Machine Learning technology that is utilised in the ecosystem will help users choose the best combination for investment on individual assets.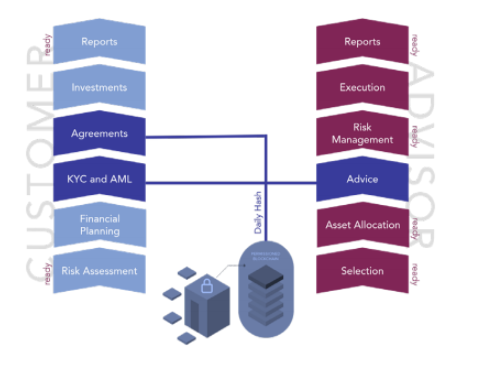 Technology
One of the main requirements for any investment management platform is to have high amount of security and transparency in order to ensure trust in potential clients. TO ensure the highest form of trust on the platform, they have used Blockchain Document Management System (BDMS). The purpose of this tool is to ensure authenticity is three levels- Immutability, Authenticity, Timestamp. The hybrid platform allows Asset managers, Wealth Managers and the Financial Planners to open more than one management lines for their customers.
PHI Token
The purpose of the token is to increase the value of PHI Tokens. They are regulated by three components – PHI Token as Stake, PHI Tokens as Payment and PHI Tokens Buy Back and Burn rewards. Each serves definitive components in their reward system to persuade customers to use the Phi tokens. These tokens give users to access PHI's premium products and also Access 30% discounts on specific services offered by the company.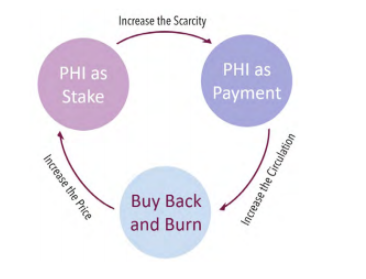 Pre-sale and ICO
The Pre-sale, will began on March 3th at 8 a.m, and it will end on March 8th at 8 a.m. or when the pre-ICO hard cap of 3,524,578 PHI will be reached. For the pre-ICO, the PHI token price will be 1,27824$ with a discount of 21%. Do note that users who wish to participate in token sale will have to first register and be verified on verified on their website first.
How It Works:
i. To engender a platform whereby crypto-assets businesses and commence-ups can engender the same digital marketing opportunities as immensely colossal multinational corporations.
ii. PHI aim is to engender a puissant and economical all in one solution that caters to diverse marketing needs, whilst maintaining simplicity and facilitate of avail of institutions, and processes for engendering, communicating, distributing, and exchanging offerings that have value for customers, clients, partners, and society at astronomically immense.
For further Information about ICO please visit,
Official website: https://www.phitoken.io/
ANN Thread: https://bitcointalk.org/index.php
Telegram: https://t.me/joinchat/AecpoEhlgK2yC70FzPp0iA
Facebook: https://www.facebook.com/PHIToken/
Twitter: https://twitter.com/PhiToken