What is PITCH?
Pitch is a platform where entrepreneurs and startups are presented with the opportunity to connect with investors, business experts and audiences live. It will power the future of token sales for projects of all sizes.
Aim
To reduce friction and move things faster for all parties who wish to participate in token sales.
As decentralized technology improves and becomes accepted, current means of creating lucrative businesses are rapidly becoming obsolete. This is spurring dynamic entrepreneurs to seek new ways of getting their professional ideas into action. Our groundbreaking application provides a new way for prospective startups to gain the capital and exposure needed to achieve their greatest potential.
Pitch allows innovative entrepreneurs to quickly launch token sales and sell a portion of tokens via live video pitches to seasoned business experts. An engaged, live audience has the ability to actively participate by leaving their own questions and comments during the pitch, and also instantly and easily buy tokens for any projects that catch their attention.
Token
A fixed supply of 1,618,000,000 (1.618 billion) is created ERC-20 tokens using the symbol "PITCH". PITCH will be divisible to 9 decimal places. The token sale will be conducted via Ethereum smart contracts. To purchase PITCH during the token sale, participants will send ETH to their token sale contract address, which will be displayed on their landing page, and immediately transfer of ERC-20 tokens to the same address that sent the ETH would be made. Participants will be invited to purchase tokens only after their identity have been reviewed and accepted.
Offer of 20% of the limited number of tokens via a series of eight (8) rounds, each offering the same number of tokens. Each round will have a fixed price that is higher than that of the previous round. When the tokens available for the first round are all sold, the second round will begin, and so on until all tokens are sold.
Tokens will not be tradeable until the token sale concludes. There is no expectation of profit from the purchase of these ERC-20 tokens. These tokens are intended solely for purchasing services and swapping for other tokens on the platform.
Token Distribution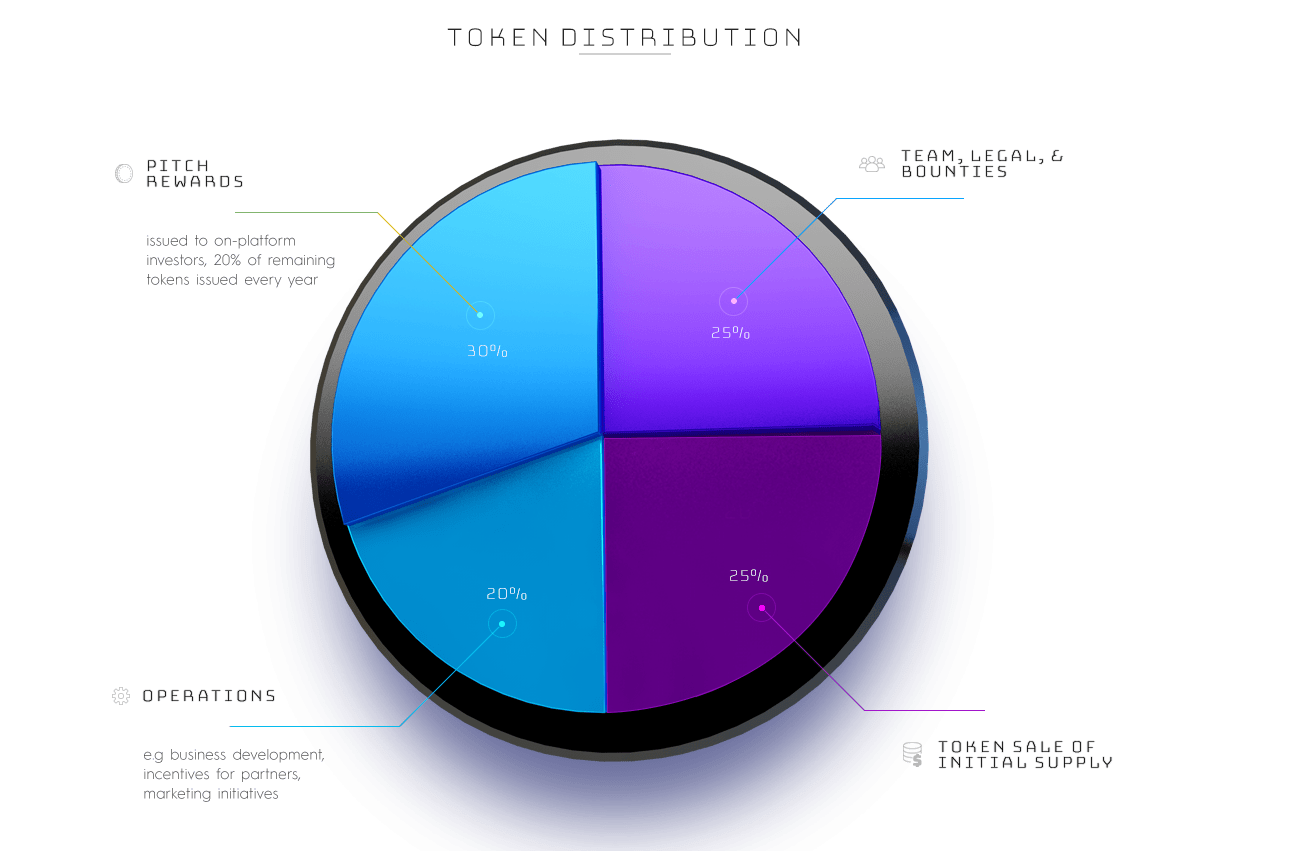 Pitch Reward – 30%
Team, Legal and Bounties – 25%
Token Sale – 25%
Operations – 20%
Road Map


Meet the Team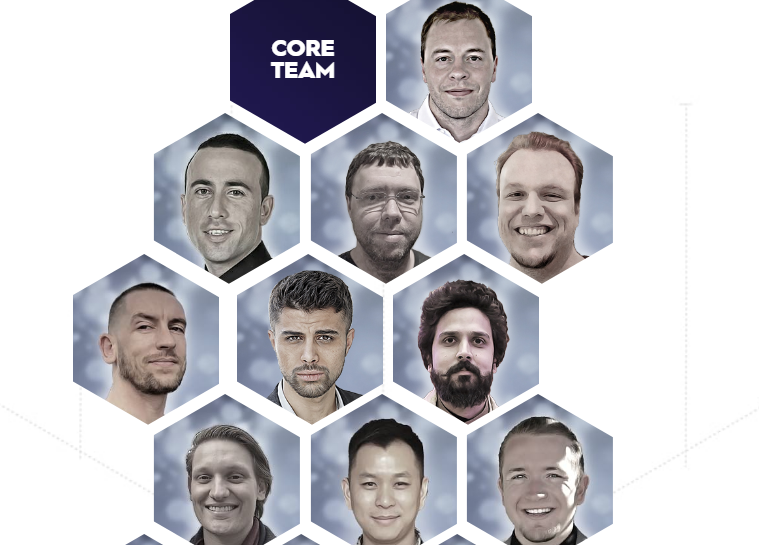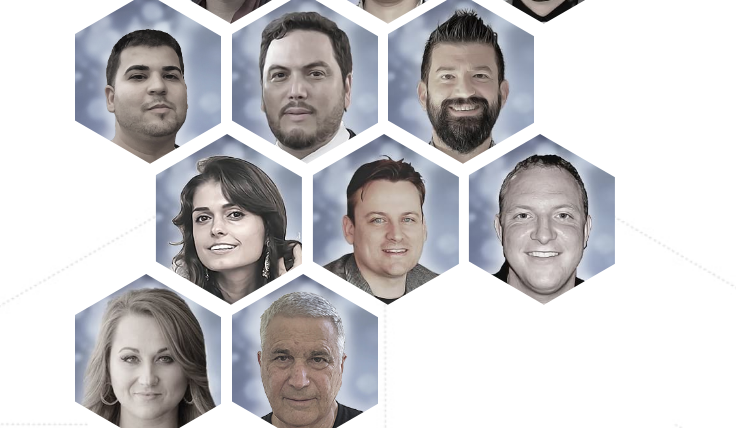 Advisor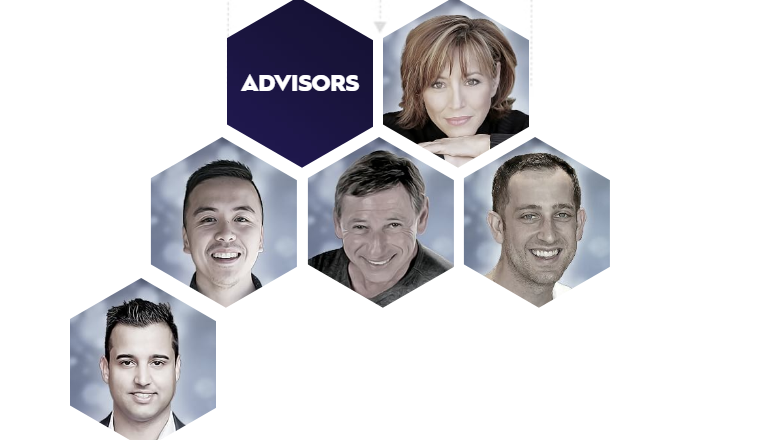 More Info
Website: https://tokens.pitch.ventures/
Whitepaper: https://tokens.pitch.ventures/wp-content/uploads/2018/01/PITCH-A-Live-Video-Token-Sale-Platform.pdf
Telegram: https://t.me/joinchat/H_O0exBHeyx10zXwcYkDEQ
Youtube: https://www.youtube.com/channel/UCllOnyrt0ZkFx0txvbZsITA
Author: Hurricanecol
My Profile link: https://bitcointalk.org/index.php?action=profile;u=1576406