Platform ASN ( Assets Split Network )
Asset Split is a place to build your valuables stock.
SPLIT NETWORK ASSETS (ASN)
ASN is an Ethereum based asset producing platform, focusing on smart contracts to generate smart contracts.
Why should there be an ASN Platform while many platforms for digital asset currencies. you need to know ASNs are designed differently from other platforms so you don't make the wrong choice.
sometimes many platforms are too difficult to understand what else for you the users of the new digital currency don't know how and how.
Therefore, this ASN is present for you users who are veterans in terms of trading and new users who are still unstable and are still hesitant to transact.
The mission of ASN itself is to simplify smart contract standards to enable John Smith to create smart contracts that are suitable for his needs.
Now you know what the mission of the ASN platform is.
All contracts produced are part of the ASN, building a strong and solid community.
Low gas costs for smart contracts, which are generated by smart contracts are benefits that are also valued by professionals.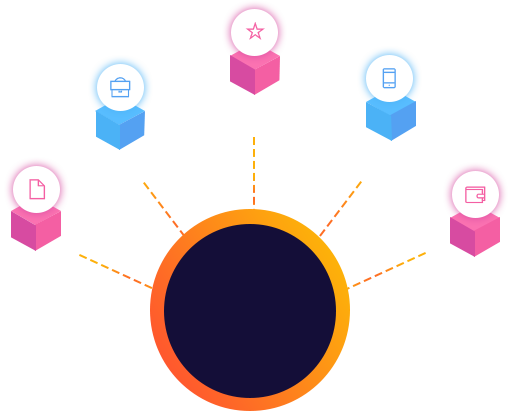 We go into the next discussion which is about PROBLEMS and SOLUTIONS.
Problem
John founded his own trailer rental company with only two trailers.
Because there is a high demand for John's service, both trailers have been rented permanently, when other potential clients contact him. In this way John loses money and potential customers.
Solutions
ASN was made to help John
John can now easily design a smart contract that divides valuables into stocks to get liquidity to buy another trailer. Interest is paid automatically, so John can stay focused on his business. For all this, John uses the blockchain, a system he doesn't need to know much about.
Does ASN have a Token?
well, it certainly has because it feels to me that there is something missing or can be called incomplete if a platform does not have a token.
because tokens are very useful for users of platforms. the presence of tokens can make it easier for users to interact or transact tokens.
then what is the name of the token from this ASN platform?
the token is the EAST token.
do you know about this token?
EAST (Ethereum Asset Split Token)
EAST is an Ethereum ERC-20 token, used as the main payment option for services in ASN.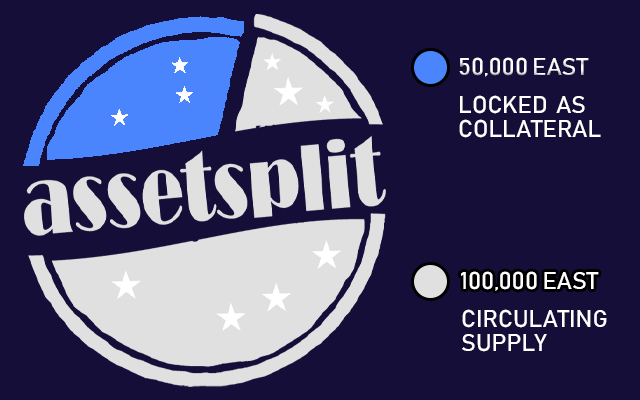 Targeted circulation supply: 100,000
EAST Stock Guarantee: 1,000 EAST
Available shares: 50
Share payment: 1% platform turnover
Token sales: 100%
Price of tokens: 1 Ether = 100 EAST
EAST bonus:
1+ Ether investment: 2% EAST bonus
5+ Ether investment: 5% EAST bonus
10+ Ether investments: 10% bonus
EAST All EAST is owned by a sales contract for ASN tokens without any option to end the sale. Token contracts do not have
possibility to produce additional EAST (mint).
Not only that.
but ASN will provide services for you in the future.
Smart contract integration:
All of our automated services are controlled by ASN smart contracts, generated by smart contracts and paid for
smart contract.
ERC-20 contract token (Jan-2019)
Price: 2 EAST or 1 Ether
All token makers get options for additional paid services such as token sales contracts, Crowdsales, web wallets, etc.
Manager contract contract (Jan-2019)
Price: 15 EAST or 7 Ether
The stock manager contract is tied to the customer's token. This service includes a web-frontend for managing
contract for sharing and receiving additional payments.
Duty stapler contract (Q2-2019)
Price: TBA
Classic Stapler tasks, running as a service platform, are managed and guaranteed (paid) from the blockchain.
Personalized assets for blockchain services (Q2 / Q3-2019)
Price: based on volume taken
active businesses from the blockchain who are interested and not companies that are experienced in the blockchain. First, we start
with European rental services.
Services are paid with EAST, Ether and FIAT payment systems (FIAT payments are exchanged with EAST and distributed
from the stock manager contract to EAST shareholders).
Decentral Exchange (peer 2 peer) (Q4-2019)
For all assets produced by AssetSplit.org.
Only this can I explain, for more info you can visit at:
Website: https://assetsplit.org
Bitcointalk thread: https://bitcointalk.org/index.php?topic=5091558
Bounty thread:
Whitepaper: https://assetsplit.org/assetsplit-whitepaper.pdf
Twitter: https://twitter.com/assetsplitorg
Discord: https://discord.gg/9FM2QZB
Telegram:
Asset Split Channel: https://t.me/assetsplitnetwork
Asset Split chat group: https://t.me/eastofficial
Asset Split Bounty group: https://t.me/AssetSplit_BountyChat
——————————————
Bitcointalk username: lani123lani
Bitcointalk profile link: https://bitcointalk.org/index.php?action=profile;u=1220105
Telegram username: @lani123lani
ETH address: 0xaeC6B59a69a13FBea61AC87b27Cc50d8F594F923