PLENTIX PLATFORM: surfing experts in cyberspace.
Plentix platform operates on a blockchain technology is a decentralized application that aim to connect and reward all participants in an online referral program. Plentix improves the life  of surfing in cyberspace where token connect and integrate globally through a decentralized referral system by managing all referral-based systems and transactions  in the life.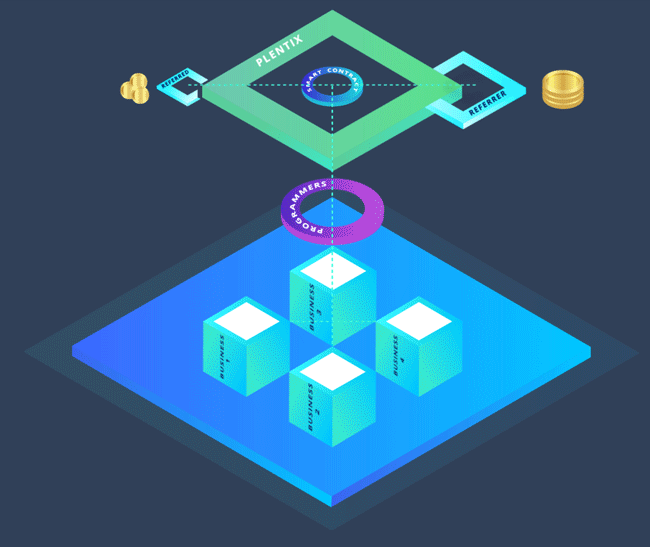 Plentix platform hope to create phenomenal savings for businesses and reduce the time and effort wasted by consumers. Plentix is a platform that gives developers the flexibility and tremendous potential to earn revenue through their development. A developer can use the Plentix API to write their own software modules, either on the platform or through their own 3rd party applications. The on-platform module can be integrated in the Plentix application. Plentix platform concentrate on networking and token allocation where recommendation is core.
On-platform developers will earn revenue for each customer's interactions through their development; Programmers can use the Plentix feature set to write custom administrative panels designed specifically for businesses that interact with them and get paid for each transaction with that business within the Plentix application.
The business administrative panel offers different industry-based options where businesses can choose which reference schemes they want to offer users. Plentix decentralized platform based on blockchain help automate referral program through smart contracts.
Plentix provides referrals in which network users can gain rewards. The referrer may get a 10% reward in tokens for every referral that makes a purchase or even get commission for first three purchases; it is up to the business to choose. The reward may be in Plentix tokens. Rewards may be monetized for up to four purchases by the referee client. Reward options may vary from business to business, and include tokens, discounts or a mix of both. Recommendation helps businesses and customers connect, every recommendation for a friend, the Plentix token stores and transfers value.
TOKEN SALE DETAILS
Plentix hope to raise approximately $10M in fiat currency. In current rates, that roughly converts to 10,000 Ethereums (ETH). Plentix have also allotted a conversation rate of 1 ETH for 10000 PTNs which brings up circulation and selling of 100 Million PTNs. Plentix supporters and investors will have the option to buy PTNs with Ether at Plentix's website in pre-ICO and token sale phases and with Bitcoin, Ether and Litecoin at major exchanges in future.
Token Name : PTNs
Schedule : March 2018
Pre sale bonus : 30%
Pre sale amount : 3,000,000 USD
Crowd sale amount : 7,000,000 USD
Platform : Ethereum
Price 1 ETH = 10000 PTNs
Equity on offer : 60%
Hardcap : 10.000.000 USD
Payment : ETH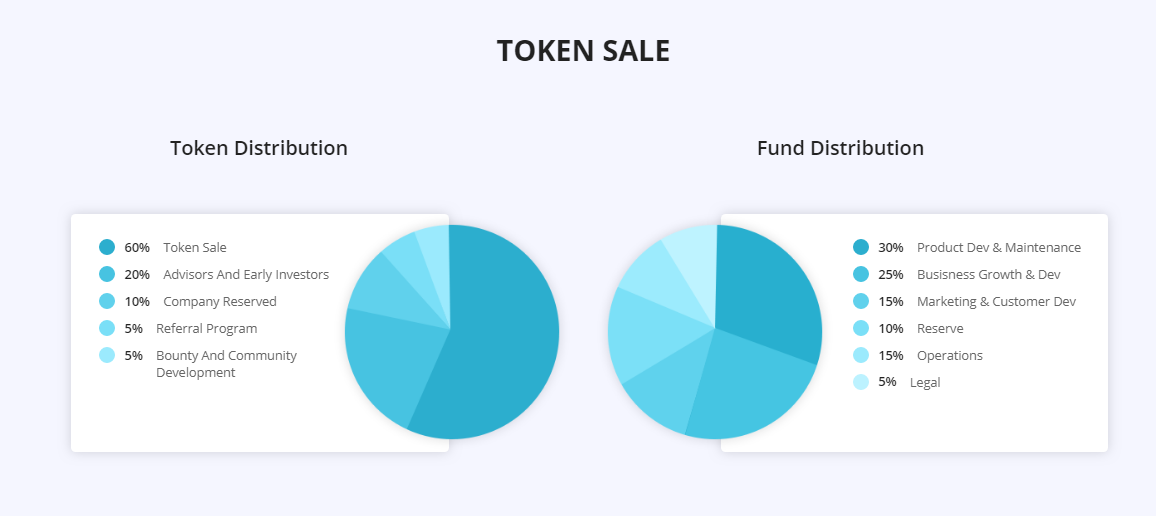 MEET THE TEAM MEMBERS
MEET THE ADVISORY
Kind Regards, please join this great project.
FOR MORE DETAILS, KINDLY CLICK THE LINKS BELOW:
WEBSITE : http://plentix.io/
TOKEN SALE : http://plentix.io/#tokensale
WHITEPAPER : http://plentix.io/assets/download/PLENTIX_WHITEPAPE
TELEGRAM : https://t.me/joinchat/BDJxjxEf3BUMKQLa3pIAHA
GITHUB : https://github.com/yashartp/Plentix
ANN : https://bitcointalk.org/index.php?topic=2895436.0
FACEBOOK : https://www.facebook.com/plentix
TWITTER : https://twitter.com/plentix_ico/
MEDIUM : https://medium.com/plentix
LINKEDIN : https://www.linkedin.com/company/plentix/
INSTAGRAM : https://www.instagram.com/plentix_ico/
Author: Martilda
Profile link: https://bitcointalk.org/index.php?action=profile;u=1887582