PrepayWay Platform Review; The New Paradigm of International Business Contracting


Trade and business activities have been in existence ever since the existence of humanity and each and every day, there seems to be advancement of this sector. For example, there was nothing like E-commerce in the 80's but right now, people now prefer picking up their mobile gadgets and doing their shopping online via online shopping.
This technological advancement is not only happening in the trade and finance sector but almost every other sector of the economy.
However, there's a lingering problem of centralization an monopoly in this industry which has led to a lot of setbacks.
That being said, we have also noticed the waves that the blockchain industry have been making of recent as most people now believe this technology to be the next technological revolution.
Moreover, we have seen a lot of blockchain platforms that have also proposed to bring positive changes to this industry via their platform but unfortunately, most of this platforms fail to deliver their objectives.
PrepayWay Platform Solution
PrepayWay is a decentralized platform that is dedicated to bringing the world of trade and business relations into an excellent platform in which all the parties of a transaction can interact with one another through smart contracts technology.
PrepayWay platform will provide its users with all the necessary tools and features needed for good business such as serving as payment medium for all financial transactions also wit dispute resolution.
Highlighted below are the solutions that PrepayWay offers;
SmartArb
Effective infrastructure for collaborating, contracting and payments
PrepayWay real estate
PrepayWay Elleo
PrepayWay will allow businesses from different industries to join its blockchain ecosystem and integrate its technology with their own traditional business protocol and also provides solution to specific problems of these businesses.
What advantages do business owners and private users enjoy?
Data security with self executing self contracts that minimizes the risks of fraud
Professional dispute resolution services
Utmost efficiency via the use of blockchain technology which reduced the need for intermediaries and also results in increased transaction speed and reduces costs and
Versatility of currency which supports both fiat and digital currency.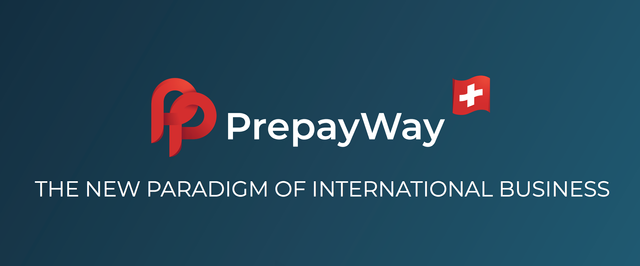 PrepayWay already has a running use-case for real estate reservation process which will be transparent, secured and also cost efficient.
PrepayWay solution for real estates is available in multiple languages, has simple and user friendly interface and also absence and absence of trust issues and dispute through the help of smart contracts.
About the Token
InBit token which is the internal token of the platform is an ERC-20 standard. Also there are plans to develop PrepayWay blockchain at a later date in order to launch a new token. There's no softcap but the hardcap of the ICO is 50,000,000 EUR. Initial price of 1token is 0.01EUR while the token distribution is 30 days after token generation event (TGE).
An exclusive feature of the PrepayWay platform is the ability to make payments in both fiat and digital currencies for the convenience of the platform users.
In conclusion, this platform is the future of all business ecosystem as it has several use-cases which will not only cause a great advancement in business activities but also improve the finance sector of the economy.
For more enquiries, please check the links below;
Website
Whitepaper
ANN thread
Telegram
Facebook
Twitter
Medium
LinkedIn
Instagram
Weibo
Bitcointalk Username: dvmmayowa
Bitcointalk link: https://bitcointalk.org/index.php?action=profile;u=2505500