Prism- The Facebook Killer that pays you
PRESIAM SOCIAL BLOCKCHAIN PROJECT
A Crypto-Social Networking and Earning Platform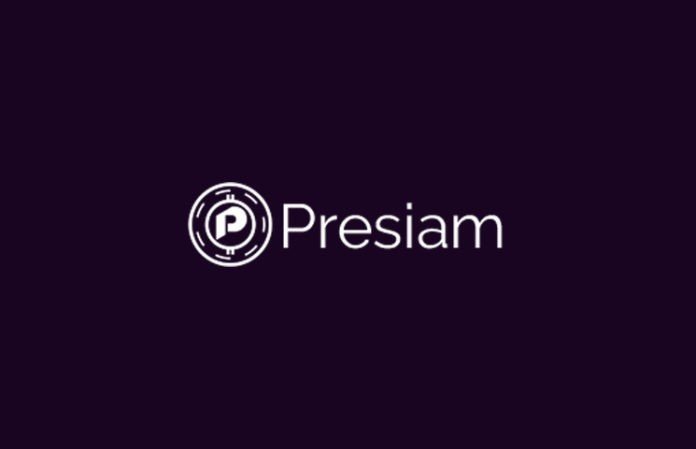 Introduction:
Explore the next generation of Social Media in an app that is decentralized and disruptive – A platform with its own private blockchain, ensuring speed and stability. A social app with familiar wants like friend feeds and following – adding modern tech like a Crypto Wallet, Mining and Exchange, with 50% revenue sharing to you – It's Social Evolution! – Welcome to Presiam.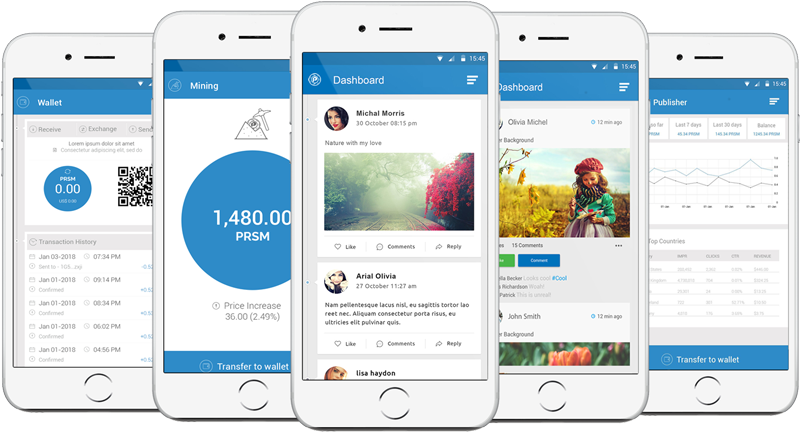 It is evident that our current social media platforms are still facing plenty of challenges even though they seem somewhat stable. From the revenue-based ads to the recent data breaches, social media sites like Facebook and Twitter are finding it difficult to much up to the massive scales they have achieved throughout the world. However, this enormous scale comes at a price, and it is evident that our current technology cannot handle the amount of input needed to sustain the users. Fortunately, these networks can utilize blockchain technology, and as we get to witness, there are ventures already out with their social community versions on the blockchain. Here is one such model that plans to compete with the likes of Facebook for a share of the market.
Mission of Presiam:
Presiam mission is to give people their data rights back. They will ensure that all members see a share in any revenue their information, profile and network generates. Its commitment is to give their members control over their data and build a better home for those leaving the traditional social media platforms. Presiam love and welcome all the #QuitFacebook users. They are building you a home that gives you the data rights and revenue share, that your moments and memories deserve.
What Is Presiam?
Presiam is a blockchain-based social networking site that will have users share, interact and engage with their crypto world app. The social platform aims to utilize the blockchain technology to eliminate the challenges we often witness with the existing social media models and in return support more adoption and understanding of cryptocurrency in a more natural manner. Ultimately, premium hopes that blockchain will help build a social network that has the user in mind, rather than focus on making a profit for the parent company.
Presiam App Features:
Presiam evolves social networking – Bringing the future of Crypto, right into the App. Presiam will incorporate the following features on its network.
• Dashboard- Beautifully designed, the Presiam Dashboard is where you get your full friend feed. All your friend's news will show up here. Whether they upload videos, images or just text updates, it will all show up here. You can Like comments, videos images and see stats for all your friends. This works just like a Facebook/Instagram feed only you control your data.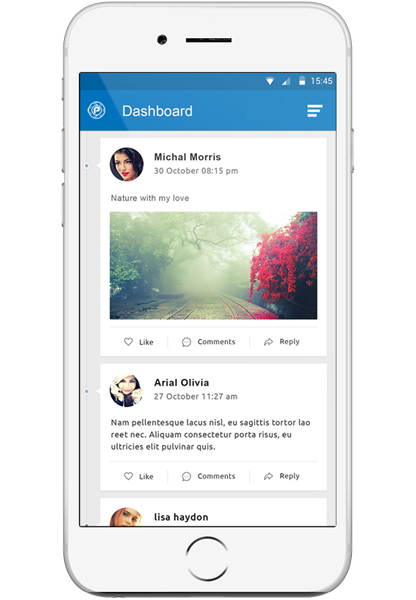 • Crypto exchange- This allows for liquidity of the cryptocurrency, Presiam provides for an exchange that facilitates the trade of the crypto token (PRSM) with other forms of cryptocurrencies and fiat currency.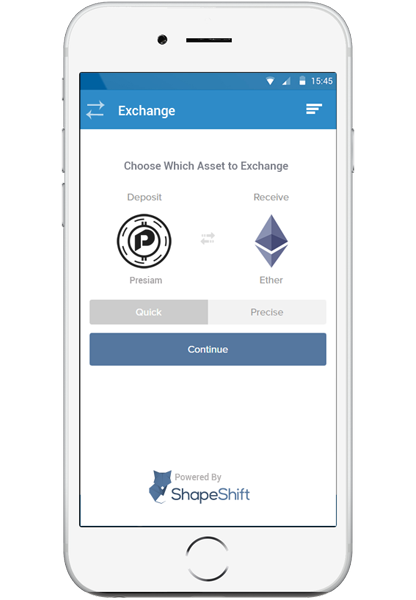 • E-Wallet- the PRSM wallet will offer a storage safety measures for the users.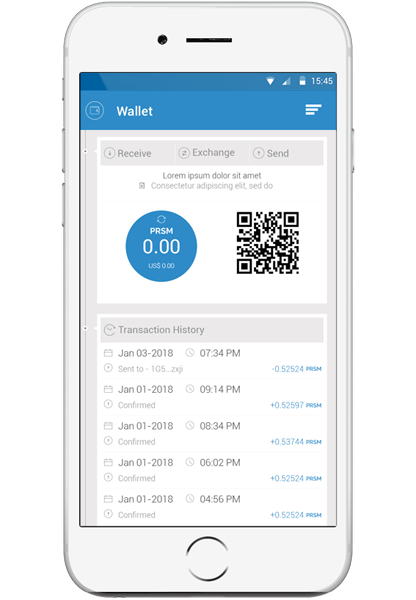 • Crypto mining -another component within the PRSM app is the PRSM mining option that allows users to mine the tokens through their own mobile devices automatically.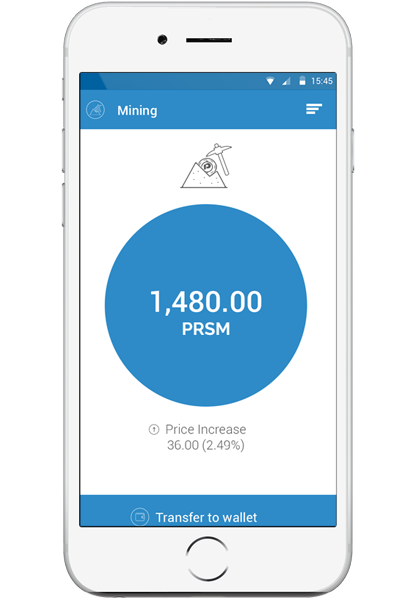 • PRSM publisher-any revenue generated by the Presiam platform goes into a detailed report from where users can identify if the revenue sharing models were authenticating.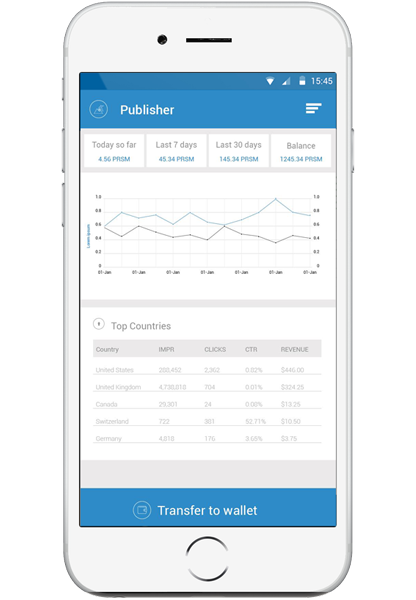 Benefits of Presiam:
• Privacy of your data since blockchain technology allows for a tamper-proof and remote database of information.
• Fast transactions since blockchain technology do not rely on third-party institutions to verify the payments
• Revenue sharing models allow for users to gain a 50/50 share of all the revenue generated by the platform
• Liquidity of the PRSM token is available through the crypto exchange
How Presiam is earned:
• Team members and investors receive PRSM
• Bounty hunters are paid in PRSM
• Advertisers pay for advertising space with PRSM
• The company is paid their 50% revenue share in PRSM
• Publishers (platform users) are paid their 50% ad revenue share and referral commissions in PRSM
• Platform users who stake PRSM within the app get their staking dividend paid in PRSM
• Platform users can send each other PRSM within the app
• Platform users can exchange their PRSM within the app for other cryptocurrencies
• Traders on external exchanges can buy and sell PRSM
Presiam Staking:
The PRSM in app staking interface is a simple, set and forget feature. It includes options to stake while charging, stake using WiFi, auto transfer it to your in app PRSM wallet, etc.
Presiam takes on Facebook:
Presiam takes on facebook and serves to different audiences in the below mentioned ways:
• Member: It's a social media publishing platform in which you are the publisher and as such earn half the revenues generated by the advertising you choose to show to your audience.
• New Crypto investors: An opportunity to enter the cryptocurrency market without spending a dime and build your crypto portfolio through simple social media participation. It's a place where you can learn about the crypto market and share what you have learned, ask questions, provide answers and network with likeminded people. With Presiam, you can earn while you learn.
• Experinced Investors: The Presiam team is currently looking for private investors. The minimum investment is set at $5,000 and it buys you an ownership stake in the company (Presiam Management, LLC) and a certain amount of PRSM tokens. The funding goal is set at $1.2 million of which 20% have already been secured, per the Presiam website.
• Content creators: The Presiam mobile platform is the perfect tool for content creators. You can turn your social media profile on Presiam into a niche/special interest micro blog and gradually grow it into a group or a brand page with a niche following. The income you generate with your selection of ads shown to your followers, along with the income from PRSM staking and referrals, make up a little business on the side for some extra cash or a long term investment.
• Marketer: Presiam is a social media marketer's dream come true. Niche marketing perfected. Imagine an affiliate marketing platform with a social media platform attached to it and a 50% affiliate commission across the board. That's Presiam for you.
• Small Advertiser: Have you ever thought that you needed to spend more in order to successfully advertise your work, product or service? What if there was a platform that made it possible for you to earn your advertising budget before spending it? With Presiam you can make money by creating, posting and sharing your content first and then use those earnings to pay for your own promoted content.
• Big Advertiser: A constantly growing advertising space with hyper targeted ads shown to prospects who have actively expressed an interest in what you have to offer. A type of market that will attract influencers and social media marketers who will support you in exchange for a fair compensation. You will pay for the advertising space and get the marketing for free.
The Presiam token:
The Presiam token, PRSM, is not an ERC20 token running on the Ethereum blockchain. Instead, PRSM has its own private proprietary blockchain. Typically, such a token would be a coin, but because of the extensive utility of PRSM, it is classified as a utility token. The total global supply of the Presiam token – PRSM – is 600 million. While there is an ongoing bounty, the Presiam project is not an ICO. Instead, funds are allocated privately. You can find more on that toward the end of this article.
Allocation of Funds:
• Development – 45%
• Marketing – 30%
• Operations/Admin – 12%
• Legal – 10%
• Reserves/Liquidity – 3%
Note: No ICO means no initial mass sell off. All revenue earned and shared is received and paid in PRSM.
Presiam Conclusion:
While there is plenty of potential in how Presiam could replace social sites such as Facebook and Twitter, there is still more to do for the venture. However, the use of cryptocurrency does not make up for real future possibility as the underlying question is whether we need another social media version to use. Ultimately, it is evident that a blockchain-based social community is what we need in the future if it can meet the challenges we are experiencing right now.
For more information, please visit links below:
Website :https://www.presiam.com/
ANN Bitcointalk: https://bitcointalk.org/index.php?topic=3214262.0
Whitepaper: https://www.presiam.com/whitepaper_english.pdf
Facebook: https://www.facebook.com/presiamapp
Twitter: https://www.twitter.com/presiamapp
Telegram: https://t.me/joinchat/IOm-1gzGFYUh8PqAWHzRzQ
Author
BitcoinTalk username: anilsaini0327
Bitcointalk Profile: https://bitcointalk.org/index.php?action=profile;u=1864875
Eth address: 0x577975a52D0DC2D46625182F899Da67B39FefdF2