Product Protocol (PPO Token) ICO Review – Business Tokenization Protocol Platform
It's helpful sometimes to step back from the nitty-gritty of individual cryptocurrencies to look at the big picture. Blockchain technology promises to change many old technological and financial paradigms due to its uniquely transparent, immutable, and distributed structure. These advantages can be classed into a few big categories. Tokenization is one of these; the blockchain has the ability to inject liquidity into previously illiquid or otherwise cumbersome markets.
Tokenization is a process of issue, followed by the circulation of rights on tangible and intangible assets in the form of tokens issued via digital systems based on the blockchain. Since the token is a digital asset, issue and circulation are done in a digital form.
A traditional way of issue and circulation, of stocks, for instance, it entails significant time frames and costs. Tokenization on the blockchain platform can be done much faster and with minimal costs. Assets that have gone through tokenization process are brought to secondary market and can be sold and purchased right away. This offers great opportunities for the development of financial markets, cost reduction and simplification of the investment process. Investment can become cheaper, more accessible and secure which should attract new participants into the investment process.
Here is the deal, i will be introducing you to a revolutionary platform that has been developed by a sound and vast team to focus on creating a platform that allows an entrepreneur to tokenize their assets and raise funds for scaling.
ABOUT PRODUCT PROTOCOL
Product Protocol is a opensource protocol for crowdfunding/crowdlending campaigns based on digital assets issuing, integration with all business processes, funds management and financial operations.
Product Protocol is focused on creating a platform that allows an entrepreneur to tokenize their assets and raise funds for scaling
Companies on Product Protocol can scale further than ever before. A universal token for the tokenization of any assets allows you to instantly create a digital asset and a decentralized market will enable people from all over the world to purchase it.
The Product Protocol can also develop effectively without any limitations. A universal token created on a platform that serves to give any asset token, allows you to make any asset quickly and easily. Thus, a decentralized market will enable people from all over the world to get it. In short, the Product Protocol is a fast, unique and intelligent tokenisation machine.
Basically, tokenization is a way to create digital money tokens that are added to something from the current reality. It tends to be anything, from gold and land to maintaining money administration and monetary instruments. There is no doubt that the blockchain can provide more prominent candor in relationships between individuals and if something becomes a token, at that time all the financial relationships associated with this item will end up more difficult and more reliable.
Blockchain and cryptographic forms of money are quite new advances, which are opening up new markets. With its own form of digital money and the enthusiasm of the standard for those who are growing fast lately, this innovation is offered to many new companies, increasing assets through ICO or through increasingly common business choices. Most businesses are identified with the tokenization.
Allocation of tokens
The Product Protocol will sell a total of 65 million PPO tokens from the total supply of 100 million tokens at the token sale stage. The following are details about PPO tokens.
Token: Product Protocol
Symbol: PPO
Platform: Ethereum
Supply: 100,000,000 PPO
Date of Sales Token: April 2019
Funds Allocation
30% – marketing and first tokenized products
35% – development and PP coin fund
10% – legal, salary, lawyers
10% – technology support
15% – team
Crowdsale Details
65 000 000 PPO – ICO
15 000 000 PPO – team and associates
15 000 000 PPO – platform support
5 000 000 PPO – marketing and advisors
Roadmap
Let's take a look at the Roadmap for the Product Protocol project. She points to the plans and goals of the project developers, both intermediate and major. The stages of financing and tasks for which it is directed are indicated. Acquainted with this card, we see what the company has already managed to do, at what stage is in the current moments and what are its plans for the future.
Partnership 
Product Protocol will go to Hong Kong and partner their products there and the partnership will certainly result in this project.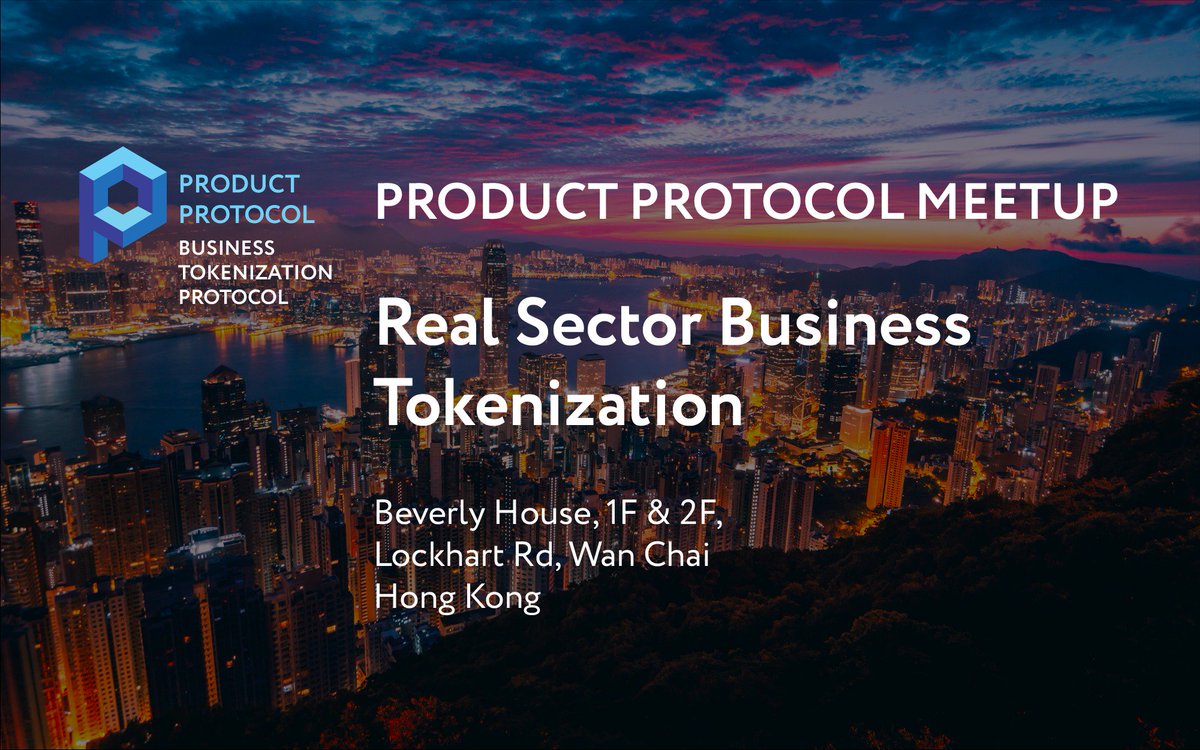 In conclusion, I would like to say that such a project has every chance of success in a crypto-community and bring profit to its investors in the near future. The team of professionals, which stands at the origins, a clear development plan, ideology and relevance make the Product Protocol an advanced platform that helps the cryptocurrency sphere make a breakthrough in the future.
🔗 Website: https://pprotocol.io/
🔗 White Paper: https://d3ri2ictv4c1x9.cloudfront.net/PP_WP_e.pdf
🔗 Twitter: https://twitter.com/Pprotocolglobal
🔗 Facebook: https://www.facebook.com/pprotocolio
🔗 Telegram: https://t.me/pprotocol
🔗 Bounty Thread: https://bitcointalk.org/index.php?topic=5113105.0
🔗 Medium: https://medium.com/@p.protocol
🔗 Reddit: https://www.reddit.com/user/ProductProtocol
🔗 Github: https://github.com/ProductProtocol
author:
rivaldo2020
BTT Profil link:
https://bitcointalk.org/index.php?action=profile;u=2051385
0x320f6344D4BE878C96e77AD580e2EE132C4BF6F8