Project POINTPAY – The future of blockchain banking
Money makes the world go round as the saying goes , trading of financial instrument have connect the world and makes us to be more united than ever before . the financial industry is a big industry that have been operate in a centralized manner which also restrict and monitor transactions done from from bank to another by Government Agency which influence the flow of transactions. The financial industry has experienced lot of fluctuation in prices of stock commodity shares and the forex market at large which also result to major economic melt we all saw in the year 2015 and financial expert have also predicted their might likely be another global economic meltdown .
Although the traditional bank was design for a good intention of the economy stability of the nation of the world but also has it flaws due to the centralized nature where individual and institutions find it difficult and more stressful in making business transactions which are legal in their area within their jurisdiction of the host country to another person or cooperate bodies. the result of the delay experience in making financial transaction in the tradition banks are due to outdated technology which can only serve a community or nation but in this era of digital world, every individual have this notion of the world becoming a global village where you don't need to go the traditional bank and be on the queue to make transactions.
Although Bitcoin was the first crypto currency asset that built for the purpose of peer-to-peer system develop on the blockchain technology to avoid traditional banks challenges. This is means that transactions take place directly between users either as an individual or cooperate organization without the need for a middle man, third parties or any form of intermediary. The Network nodes verify transactions and records them in a publicly distributed ledger called a blockchain. Since the system has no central repository / single administrator,. Since then, other crypto currencies like Ripple, Monero, Litecoin, Etherium, etc. have been introduced to market. But this crypto asset have challenges too for example security, scalability and transparency. these challenges is what lead to the delay in adoption of crypto asset due to the high level of criminal activities that were yet to be resolve so that the mainstream could come into the crypto market .
hence the digital asset where introduces for trans- border payment operation and local payment to make life easy for everyone by using the blockchain technology which is a new revolution in the tech industry that is been integrate into the financial system .
To the serve the purpose more better and reliable where both individual and cooperate can utilize the PointPay is a pace setter and structure as an ecosystem where digital asset transaction can be done smoothly to make the global village a better place for all.
About the pointpay
PointPay is a robust cryptocurrency platform built with a sophisticated software on the state of the art facility to revolutionalize the way financial transactions are done in the crypto space and on the financial industry .
As define by the visionary of the PointPay platform from the documented whitepaper, the PointPay is creating a fundamentally new product that combines three services in a single closed-loop ecosystem which are namely in the following :
PointPay Crypto Bank
PointPay Crypto Exchange platform
PointPay Multi-currency Wallet.
PointPay Crypto Bank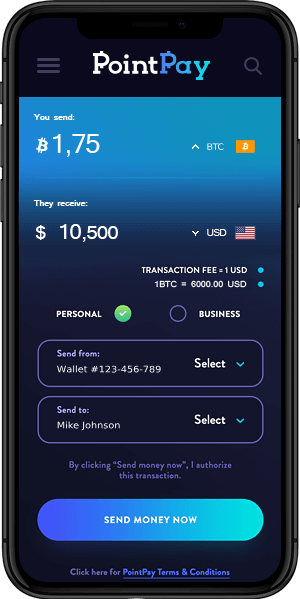 Low cost
Fast transfers throughout the world
There is no currency limit
Virtual currency cards, debit and credit, fiat, and crypto
Cryptocurrency loans
Crypto acquires
Online mobile banking
Crypto Forex Trading
Crypto deposit and credit
PointPay Crypto Exchange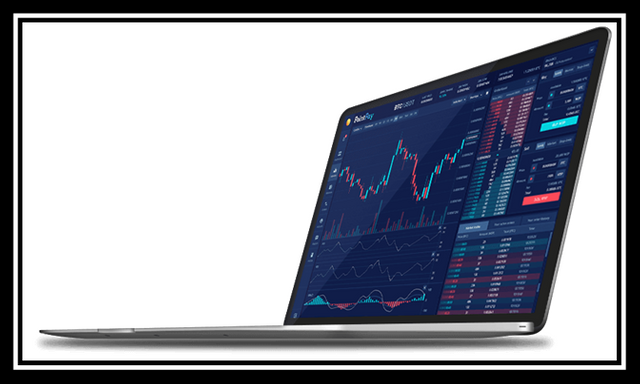 The exchange of the PointPay is hub for trading of digital asset with high level of security , this will allow users to be able to navigate these features below :
Fiat pay-in and pay-out
Patented asset trading (stocks, indices, commodities)
Daily crypto returns to PXP holders
Four-level referral system and referral exchange
Trade leverage (1:10)
24/7 support
PointPay Multi-currency wallet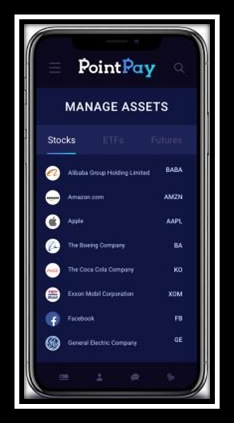 The robust wallet allow users of the pointpay platform to utilize the below features
Crypto and fiat multi-currency accounts
Security and anonymity
Virtual crypto portfolio
Instant exchange
Cryptocurrency payment
Instant deposits / withdrawals in EUR, USD, GBP, JPY, CHF
SPV architecture
Payment Code ID
Easy to use
With the help of the point pay platform every crypto enthusiast whether newbie or expert can now manage, save and grow their capital.
Furthermore the secure platform of PointPay has develop business connections with more than 50 traditional banks recently and 25 payment systems, as well as 20 lawyers who deal with issues of licensing crypto related business globally.
PointPay have been in the industry for more than four with proof of practical and reputable years of experience in rendering technical and fundamental quality assistance to notable payment systems in devise locations of the nations of the world which include but not limited to authorization of contracts, working with traditional banks, disbursing out funds, and developing multifaceted payment structure that makes payment more efficient and effective for community. On this note the PointPay platform are at this time piloting a crowd funding campaign through the sale of 500,000,000 PXP tokens in order to raise funds for the development of the product the point pay platform proposes .
BENEFIT OF THE POINTPAY
The PointPay Platform will issue bank securities, or securities, for the most popular crypto assets – such as, for example, the Security of Bitcoin PointPay or Ethereum PointPay Security. It will be possible to display assets on balance bank accounts not only at PointPay Crypto Bank, but also in other banks throughout the world.
PointPay Crypto Bank is revolutionize "All-in-one" utility token-based blockchain ecosystem which provides crypto banking quality services by integrating fiat asset into the platform for easy transactions with digital asset .
IMPACT OF POINTPAY IN BLOCKCHAIN CONFERENCE
PointPay attended the first conference organized by Binance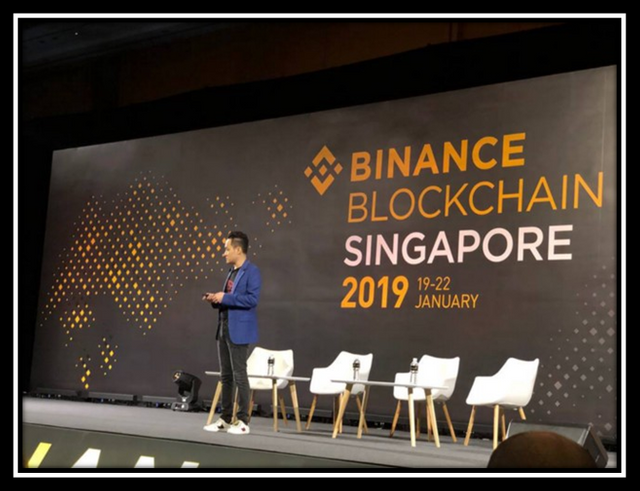 Representatives of #PointPay attended the first conference organized by#Binance, one of the most famous cryptocurrency exchanges. It is symbolic that it took place in Singapore, the city-state of the future with an extremely highly developed infrastructure and advanced legislation.to get more detail about this conference kindly read further here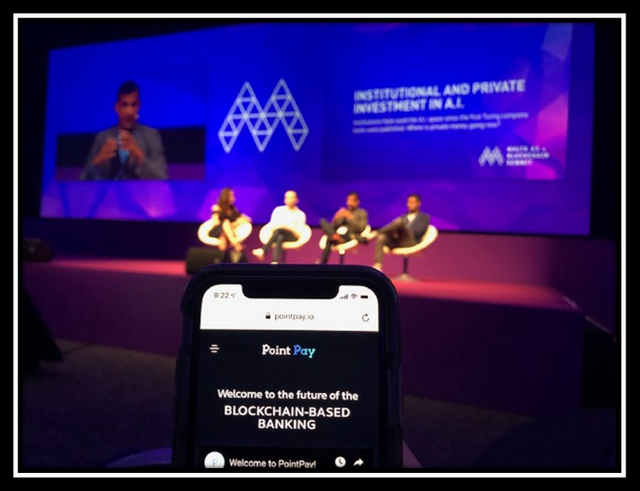 The spring summit in Malta, known as "Blockchain Island", became for the PointPay Team another successful opportunity to share experience with colleagues. It was a pleasure to immerse ourselves into a truly unique atmosphere created by progressive-minded crypto-enthusiasts. The event brought together about 5,500 participants, among which was also the Joseph Muscat, Prime Minister of Malta. He is known for his advanced views and firmly convinced of the great promise of blockchain technologies. To get more fact about the conference in detail you can also kindly read here
HOW TO GET THE PONTPAY WALLET
The wallet is currently on IOS and Android and can be install on your smart phones

THE POINTPAY TOKEN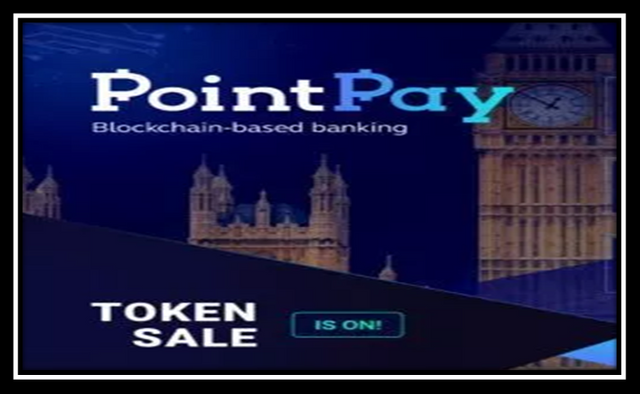 PointPay Token is a secure token that is develop on the Ethereum smart contract and is totally comply with the ERC20 standard which meant global standard.
Token name: pointpay
Token ticker: PXP
Soft cap: $1,000,000
Hard cap: $30,000,000
Total supply: 500,000,000
1 PXP = $0.10
Unsold tokens: to be destroyed

ROADMAP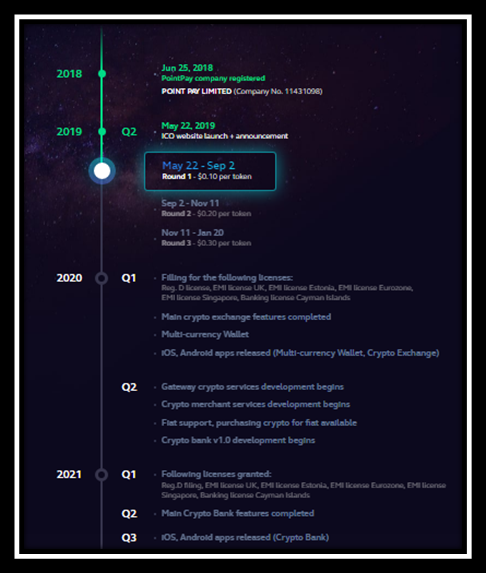 POINTPAY TEAM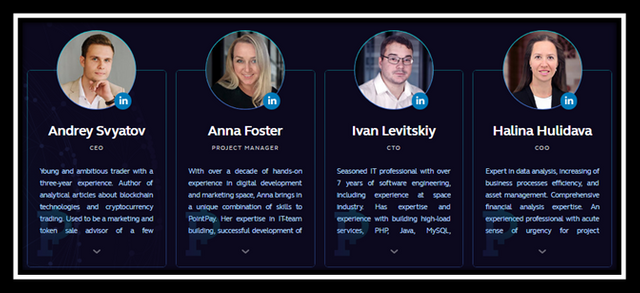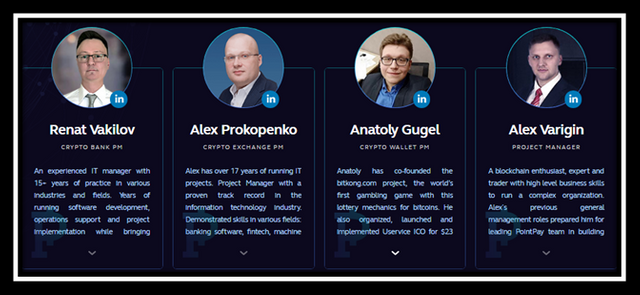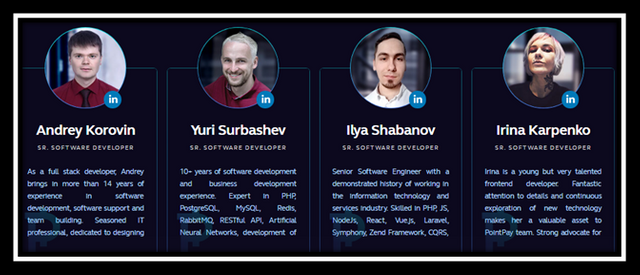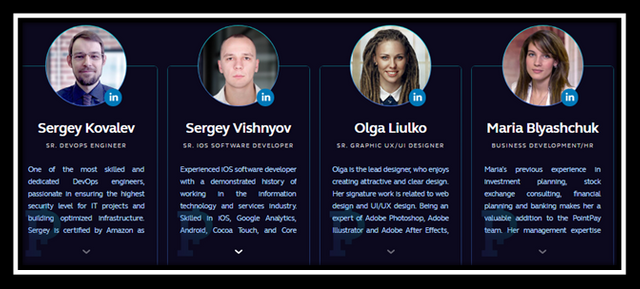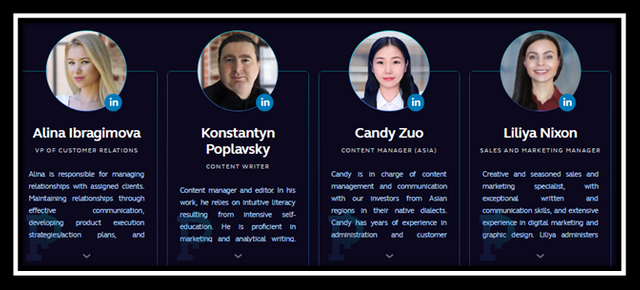 Advisors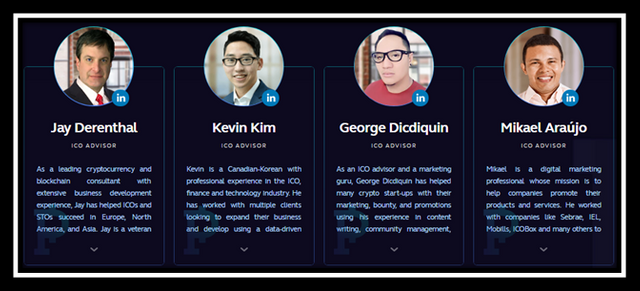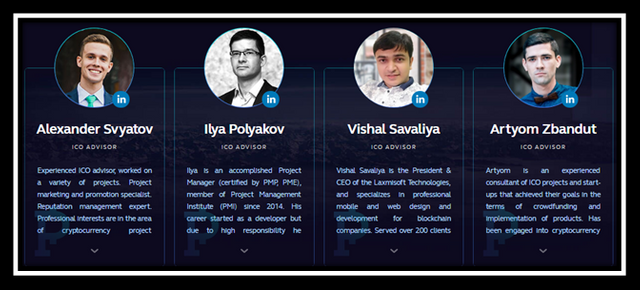 PARTNERS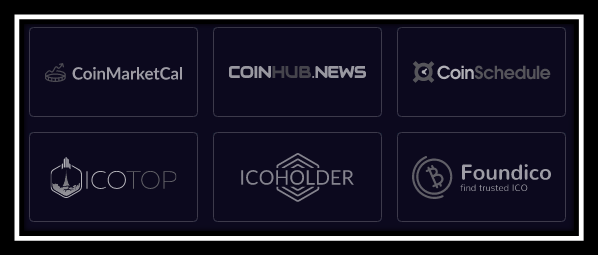 For more information with regards to the pointpay project kindly visit any of the following link below
Website: https://pointpay.io/
Whitepaper: https://cdn.pointpay.io/WhitePaper__en.pdf?cache=1.4
ANN Thread: https://bitcointalk.org/index.php?topic=5146099
Telegram: https://t.me/pointpay_talks
Twitter: https://twitter.com/PointPay1
Facebook: https://www.facebook.com/PointPayLtd
Medium: https://medium.com/@pointpay
LinkedIn: https://www.linkedin.com/company/pointpay/about/
Reddit: https://www.reddit.com/user/PointPay
Github: https://github.com/pointpay-technologies/sc
YouTube: https://www.youtube.com/channel/UCS-_VDX97myxM5yLPYezH-w
masyveonk
0x4798DdcBe6B77e5C46524fA7616aF6624ea5970d