QDAO is one of its kind decentralized stable asset
Introduce
Today, Cryptocurrency is no stranger to many people around the world. Along with the development of blockchain technology has brought tremendous benefits to people. However, price fluctuations are a major drawback to Cryptocurrency and this has limited its popularity. Even the top Cryptocurrency like Bitcoin or Ethereum also have huge price fluctuations with nearly 20% a day. This leads to anxiety for investors. Businesses and customers do not want to trade in exchange for the benefits that Cryptocurrencies bring; fast and convenient money transfer; Because the risk of price volatility is too great. Workers are not able to receive money with Cryptocurrencies when the wages they receive today lose 10–20% of the value the following day. Everyone's risk preference is different, aside from speculative individuals, there are always those who want to store value, they want a valuable storage tool that is not controlled, escapes the system, banking system, currency control or when the economy is in crisis.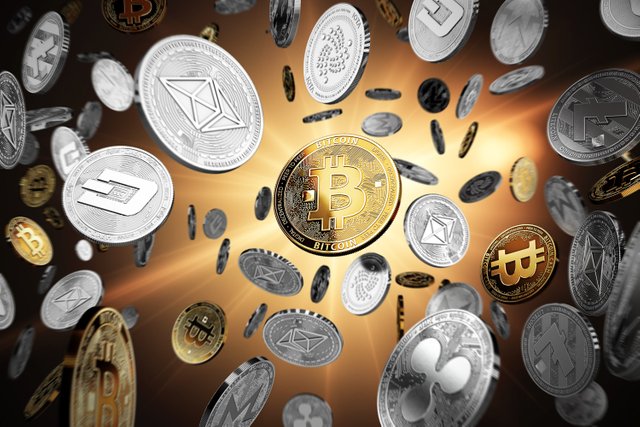 The idea of Stablecoin has existed for a long time, many Cryptocurrencies have not found a connection between creativity and acceptance, the main reason comes from price stability. Therefore, building a Stablecoin as a holy grail helps to resolve, have strong economic problems being blocked by the Cryptocurrencies ecosystem.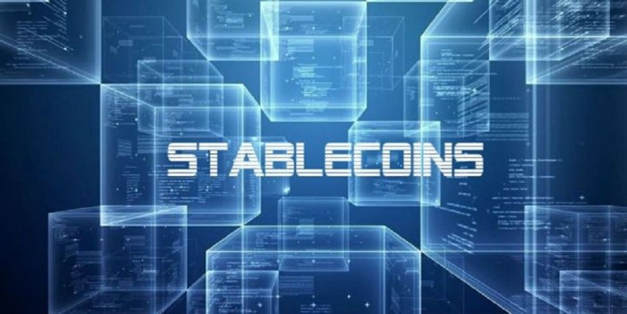 Learn about stablecoin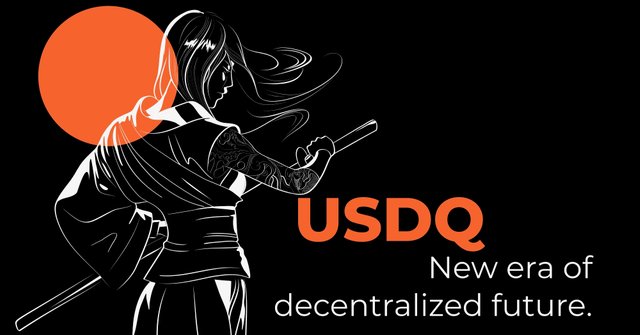 Stablecoin is a type of Cryptocurrencies at a fixed price, Stablecoin's market value is often tied to the price of a fixed asset, such as USD. This currency must be global, less volatile and independent of any central bank.
Stablecoin will usually fix their prices by USD (1 Stablecoin = $ 1) or some other strong legal currencies such as EUR, JPY, CNY, HKUS … or some consumer price index.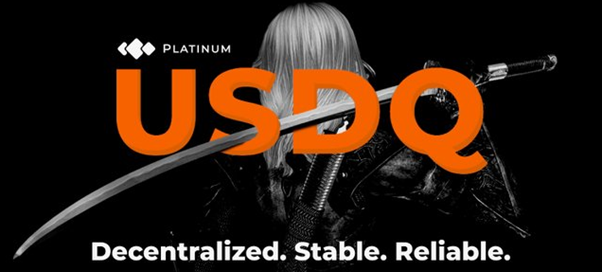 Essential features of a Stablecoin:
• Prices must be stable
• Extendable
• High security
• Decentralized
Stablecoin types: Currently there are 3 types of Stablecoin
Type 1: Fiat — Collateralized
If you want to build a Stablecoin, it should start with this type. This is a simple and traditional Stablecoin style, merely creating a Cryptocurrencies in a "I give you 1 Crypto coin, you give me 1 USD and you can convert this Crypto into USD any time you want".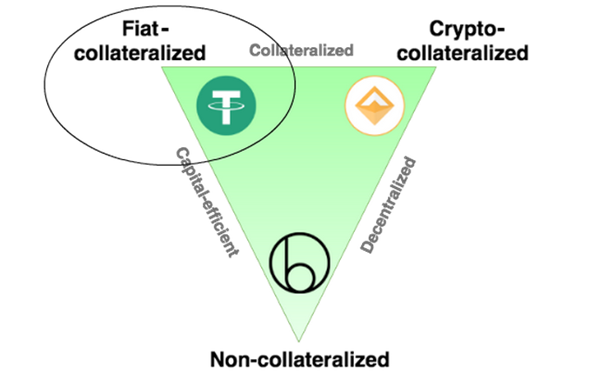 You will deposit this USD into a bank account and issue Stablecoin in a 1: 1 ratio corresponding to the Dollar number. When users want to convert their Stablecoin to USD, you destroy their Stablecoin and return it to USD. This Stablecoin will definitely be traded at $ 1 — it's more like a digital representation of USD than a fixed-value asset in USD. However, it will also increase and decrease, so USDT — Price is fluctuating around 1 USDT = 0.97–0.99 USD — a famous stablecoin that everyone who knows crypto knows, has caught up with the scandal is self-printing USDT and fake bank guarantee, print hundreds of millions of USD, …
Type 2: Stablecoin is backed up by Crypto
If you don't want to be involved in traditional forms of payment, this type of Stablecoin will be a reasonable choice. We only reinvent the money, why do we need to go to banks and government-sponsored currencies?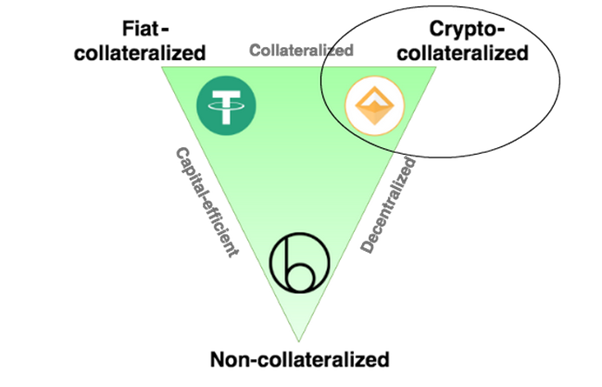 The mortgage process will take place like this: you deposit $ 200 ETH and get 100 Stablecoin worth $ 1. The number of Stablecoin you received was 200% mortgage ($ 200 in exchange for $ 100). Even if the Ether price is 25% lower, your Stablecoin is still mortgaged with an amount of Ether worth $ 150, so each Stablecoin will keep the price of $ 1. If you want to liquidate, the system will return $ 100 in Ether for Stablecoin number owners and the remaining $ 50 will be returned to the original sender.
This type of Stablecoin doesn't sound very attractive when we have to spend $ 200 mortgage just to get back $ 100. However, this type of Stablecoin has two advantages for users to choose: First, you can pay interest to the issuer (the system of miners). In addition, you can take advantage of Stablecoin to leverage yourself. The sender when the $ 200 Ether lock will receive $ 100 Stablecoin, if the sender uses $ 100 to continue buying Ether they will own the total assets of $ 300 guaranteed by $ 200 mortgage. If the Ether price doubles, they will have a profit of $ 300 instead of $ 200 when holding the Ether.
When the price of collateral falls too low, Stalecoin will be liquidated. All processes will be implemented by Blockchain, fully automated and decentralized.
Type 3: Stablecoin does not need collateral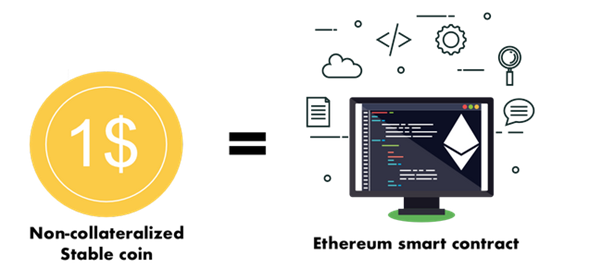 Imagine an example of this: Suppose this Stablecoin is being traded at $ 2. In this case, the price of the currency becomes too high or in other words, the supply is too low. To cope with this situation, Smart Contract will increase the number of Stablecoin copper marketed by producing more and auctioning on the open market, increasing the supply until the price returns to $ 1. This case Smart Contract will receive profits from the issuance of money.
Introducing QDAO platform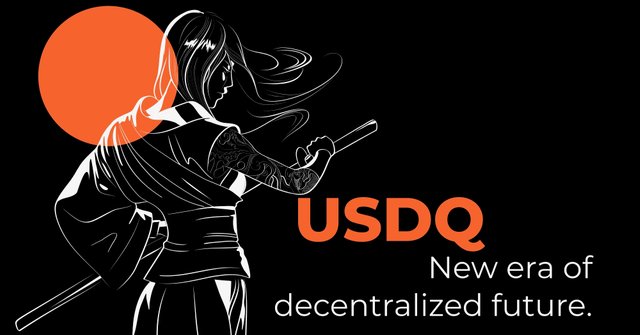 With the desire to bring safety to customers' investments and ensure profitability, QDAO was born. The QDAO platform will build and create specific coins called Stablecoin. Currently Stablecoin are available on QDAO platform including: USDQ, KRWQ (and many other Stablecoin in the future). For example, for USDQ, for every Stabecoin, collateral is required and USDQ will use Bitcoin as collateral for users. User's Bitcoin will be locked for a certain period of time in the smart contract. Stablecoin's price will be pegged in US dollars at the time of the transaction. Other stablecoins in the QDAO platform will also work with the USDQ stablecoin-like principle. Any of us can buy / sell and exchange USDQ or OTC transactions. USDQ holders can earn additional profits through savings, directly accumulating into their accounts. Anyone can use collateral to create USDQ on QDAO platform by relying on a special smart contract called "Collateralized Debt Position" or CDP for short. CDP is used to generate USDQ and debit. You can get your mortgage back whenever you want if you pay the full amount of USDQ initially borrowed. One particular thing about CDP is the "excessive collateralization" principle, which ensures that the debt will never exceed the collateral value. CDP will reduce the negative impact on your mortgage when there is a big price fluctuation. You will be more assured with your collateral.
Operation mechanism of QDAO platform.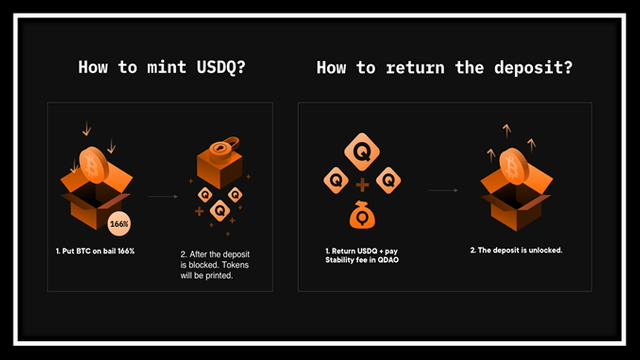 Blockchain technology is the core value of this project, it is integrated with Ethereum smart contract. The platform provides many supportive elements and creates Stablecoin stability and sustainability; together with automatic price adjustment process with feedback mechanism. With a collateral of Bitcoin, users can create any Stablecoin according to their wishes, based on the QDAO platform. User-created Stablecoin is essentially the ERC-20 token, and the mechanism works similarly to an Cryptocurrency. Users can use their Stablecoin to transfer money across borders with minimal time, trade goods and pay for other services.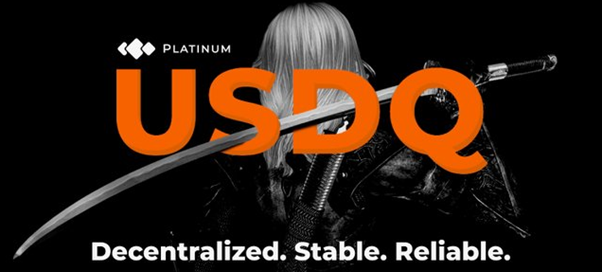 Instructions for registering QDAO platform
You only need one email to register and you must confirm email when registering. Your email will receive important notifications from the QDAO platform. And of course the level of anonymity will be the highest, the customer will be kept personal information confidential.
Stage 1: After registering your email, you will receive 3 wallets and 3 separate private keys. A private key used for Bitcoin wallet, the second private key used in the QDAO network and the third private key used for the Ether network. These 3 types of individual courses have different functions in the QDAO ecosystem.
Phase 2: Activate the smart contract CDP. Users will transfer some BTC to their wallets (this wallet is provided at stage 1). Users will install some necessary parameters for the loan. Immediately the QDAO ecosystem will check the availability of the number of mortgaged assets. After the system completes the inspection, it will suggest the amount of USDQ equivalent to the number of mortgaged BTC (the conversion rate will be calculated according to the current exchange rate), USDQ will be transferred to the wallet user. So the user can use this Stablecoin at his discretion.
Stage 3: Balancing collateral.
Depending on the change, price fluctuations in the market there is a change in collateral adjustment. If the collateral price falls (for example, the BTC price drops), the user must compensate for the equivalent reduction or return a loan in USDQ. If the price of collateral increases (the price of BTC increases), the amount of USDQ also increases, and users can increase the amount of loans in USDQ, or they can withdraw some collateral.
Users should note: In case if the collateral price falls but the user does not take any action (the user does not repay part of the loan in USDQ) then the ecosystem will automatically perform too liquidation process.
When you have no need to lend, you want to take back your collateral (get back your BTC amount) then you will use your private key to trade and allow you to take back your property. However, you still have to repay the loan in USDQ to the ecosystem, then the ecosystem will calculate the costs and accumulated money during the loan period and you will eventually receive the property in your personal wallet.
Price stabilization mechanism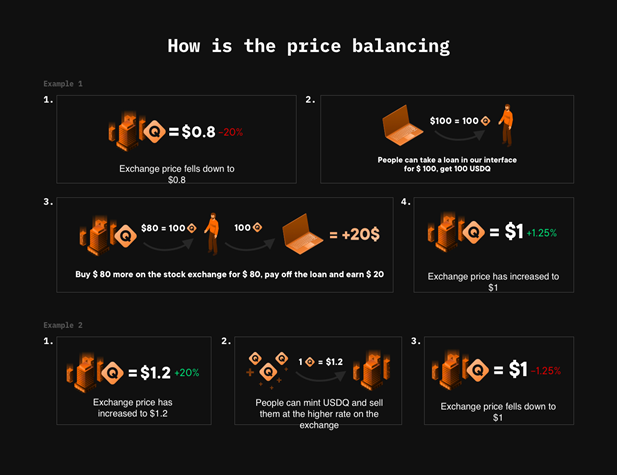 The figure above clearly shows the price stabilization mechanism in the QDAO ecosystem. USDQ price is the price used to determine the value of collateral. The main special thing is that USDQ will be refunded to you in an emergency. The exchange rate between USDQ and USD is 1: 1 in most cases. The price for a USDQ is one USD.
When you use services in the QDAO ecosystem, your property is absolutely secure from large-scale attacks through Emergency Shutdown. When an Emergency Shutdown occurs, you will receive an amount in USD, which is equivalent to the USDQ you are holding. Cases of Emergency Shutdown include:
The situation of price fluctuations lasts
Hacker's attacks
Security breach
Upgrade the entire system in QDAO platform
With transparency, everyone will feel comfortable and safe when they want to make a transaction and below is information from USDQ tokens:

https://etherscan.io/token/0x4954db6391f4feb5468b6b943d4935353596aec9
Name : USDQ
Standard tokens : ERC-20 Ethereum
Total supply : 5,531,632.504218
Management team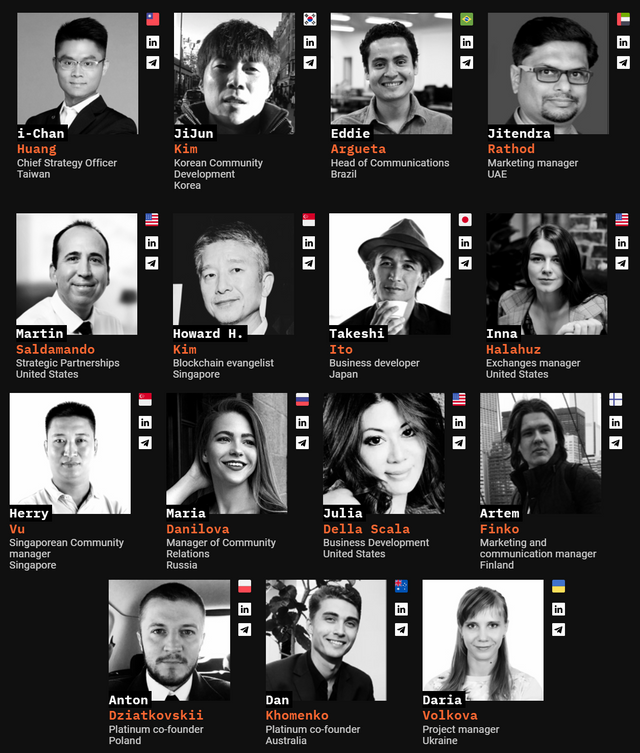 Additional information, I am not part of the QDAO team and I provide this information because I am interested in this project, always do research when you want to invest.
You can find more information about this project:
Website: https://usdq.platinum.fund/
Whitepaper: https://usdq.platinum.fund/onepager
Facebook: https://www.facebook.com/FundPlatinum
Twitter: https://twitter.com/FundPlatinum
Telegram: https://t.me/Platinumq
author : bondan88
profile : https://bitcointalk.org/index.php?action=profile;u=2632383
eth : 0x0D7fBAd549E0dd2BD7242A8060BB2441CF1f5A3A