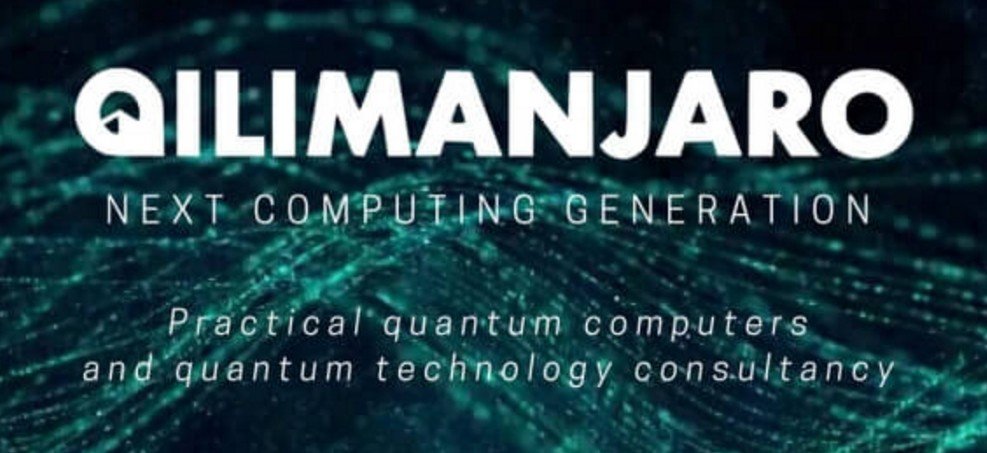 Now it is almost impossible to imagine our life without a computer or a smartphone. They have become an important part of our lives. Using a computer, we can go online, find the information you need, or solve the problem we need with one of the computer programs. At present, the computing power of computers does not grow at such a rate as it was before, and the need for them increases every year. In the world there are computers that deal with the solution of various complex scientific problems. But nevertheless, science needs to have more computer power. And the next global step on the road to this is the creation of quantum computers.
Recently, blockchain technology has become increasingly popular. At the moment it is actually perfect, and works by the principle that the more network members, the faster and safer the network itself. The only way to crack a blockchain is to concentrate 51% of the processing power of the network in one place to create a new block faster than all the other participants. This is what a quantum computer can do. But humanity will never allow such a powerful tool to fall into the hands of intruders. Most likely in the future, quantum computers themselves will become part of the blockchain and will only work for people. As a result, quantum computers will be able to form their computing platform, which virtually everyone will be able to use. This idea of ​​using quantum computers is realized by the QILIMANJARO project.

Currently, only prototypes of quantum computing technology are available that have weak functionality. Unfortunately, even at such an early stage, such advanced technologies are only within the reach of large corporations that are able to cover such financial costs. QILIMANJAROaims to help achieve success in the world of quantum computing.
The Qilimanjaro project was created to ensure that the world of quantum computing was available to absolutely every company or person without any purchases of expensive equipment or costly partnerships with the largest enterprises working with quantum technologies.
The main goal of Qilimanjaro is to create a global ecosystem in which the services of decentralization of quantum calculations will be fully implemented with minimal costs. This ecosystem can be used by many categories of users, from the common man to a large enterprise or university. Thus, there will be guaranteed access to the latest quantum algorithms in calculations and, importantly, at an affordable price.
What problems does the Qilimanjaro project solve..
The problem of network optimization, such as traffic and planning.

The security problem associated with crypto-currency. Quantum computing is a serious threat to current politics and the economy.

Financing. Search for new ways of modeling financial data and, thus, isolate risk factors.

Obsolete knowledge and learning processes in neural networks.

Quantum Chemistry. To date, traditional modeling of chemistry is limited due to the indicative amount of necessary computing resources.
Project Ecosystem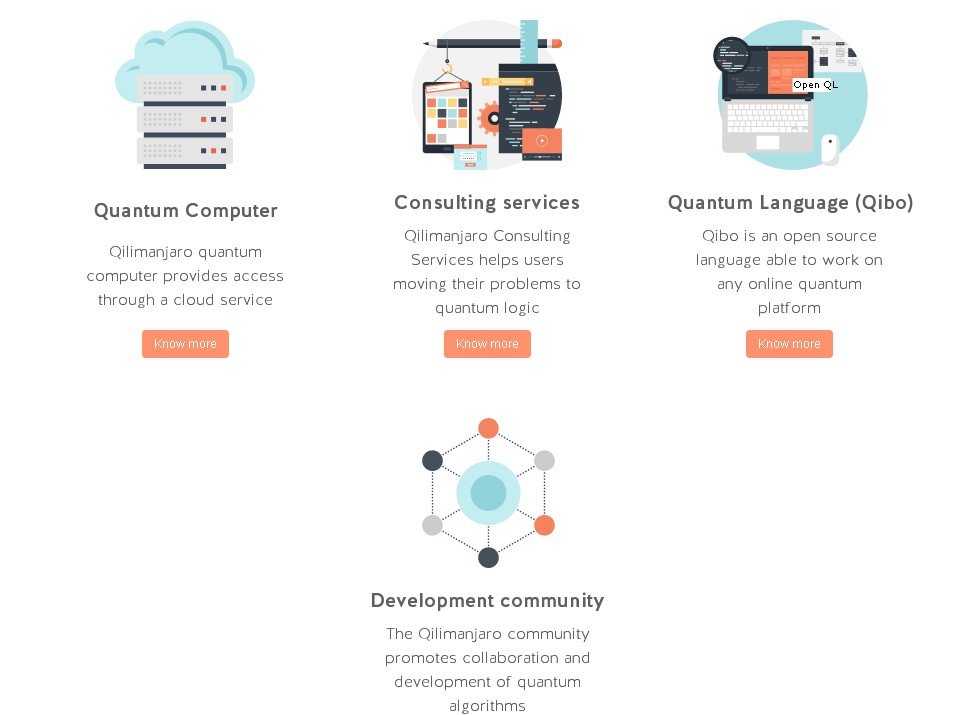 Qilimanjaro QUANTUM COMPUTER: available through the mining service. In essence, this is an analog of a quantum computer that has a huge short-term potential in comparison with the approach of high-tech giants in quantum technologies;
Qilimanjaro CONSULTING SERVICES: helps users translate traditional calculation mechanisms into quantum algorithms;
OPENQ: platform, where Qilimanjaro COMMUNITY is implemented and cooperation processes and development of new and effective quantum techniques will take place;
QIBO: a programming language with open source, which is already applicable in any application or on a platform that supports quantum technologies.
Use of the projectThe capabilities of quantum computers can be realized in many areas.
Quantum security.
As noted above, the appearance of a quantum computer will compromise the security of even such a progressive technology as blockchain. However, with the help of a quantum computer it will be possible to implement special quantum cryptography, which minimizes the threat of quantum attacks.
Improving the efficiency of problem solving.
Due to the fact that the minimum unit of information "bit" will take simultaneously two values ​​(quantum superposition phenomenon), the computer will analyze all possible variants at once and determine the desired as quickly as possible. This is necessary for solving highly specialized problems.
Training and interaction with neural networks.
The use of computing power of quantum computers will allow creating and training the most complex neural networks faster and more efficiently.
Medicine.
The effectiveness of quantum computers will make a breakthrough in the field of pharmaceuticals, because thanks to such computing power, the appearance of new drugs will significantly accelerate. Also, a new model for generating financial data of users and campaigns will minimize the risks of financial losses.
About project tokens and their distribution
The internal currency of the project will be QBIT tokens, which will be used to translate existing deficiencies into specific quantum techniques. Tokens will also be designed to run quantum techniques on an agreed quantum computer. Developers of quantum techniques will have the opportunity to receive rewards. As a result, developers will become more motivated in creating development for the platform.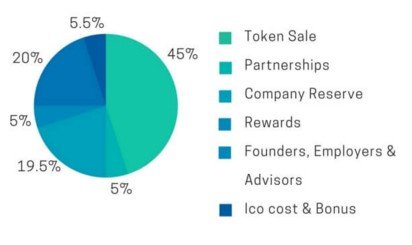 ICO Terms and ConditionsName of the tokens: QBIT
Standart: erc20
Total number of tokens released: 300 000 000 QBIT
Circulating supply: 135 000 000 QBIT
Start ICO: will be announced later
The price of the token: 1 QBIT = 0,185 USD
Minimum investment: 50 $
Accepted payments: ETH
Soft Cap: $ 9 900 000
Hard Cap: $ 25 000 000
Road map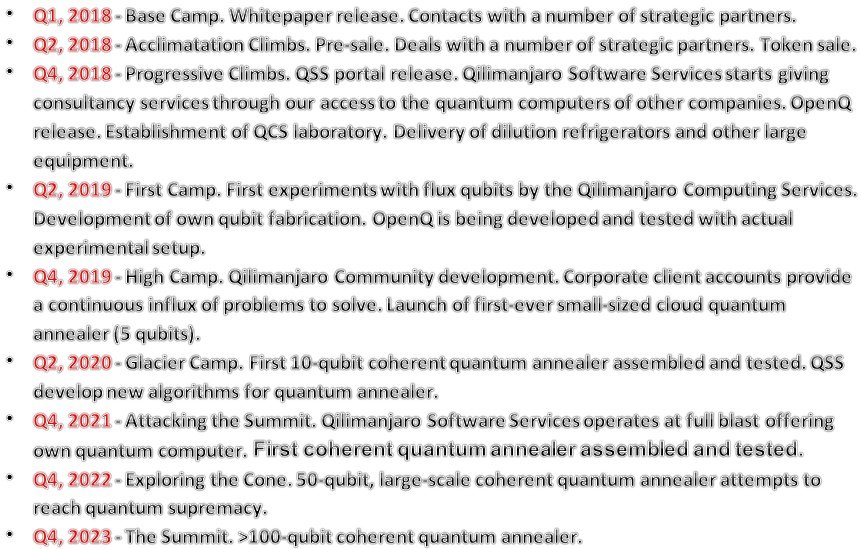 TeamThe composition of the project includes a sufficiently strong team of researchers and specialists associated with cryptoeconomics. You can find out information about all the participants of the project team on the official website by clicking on this link.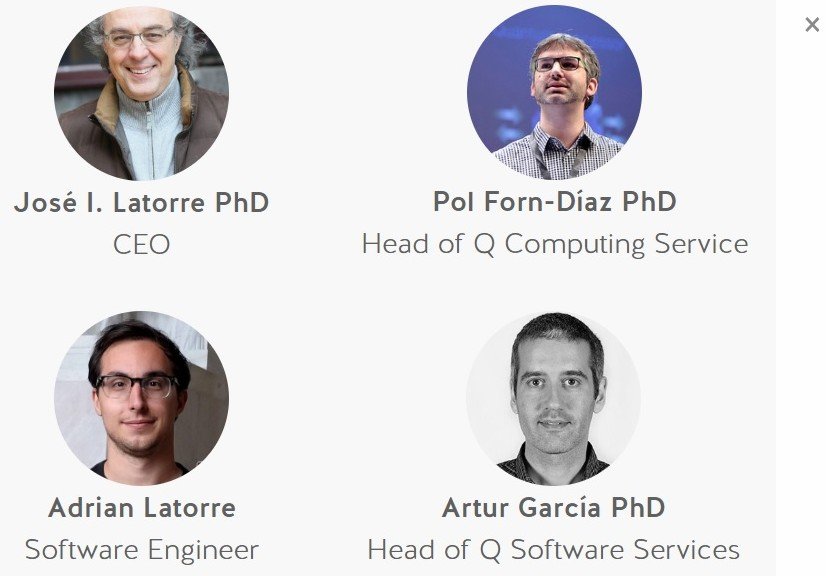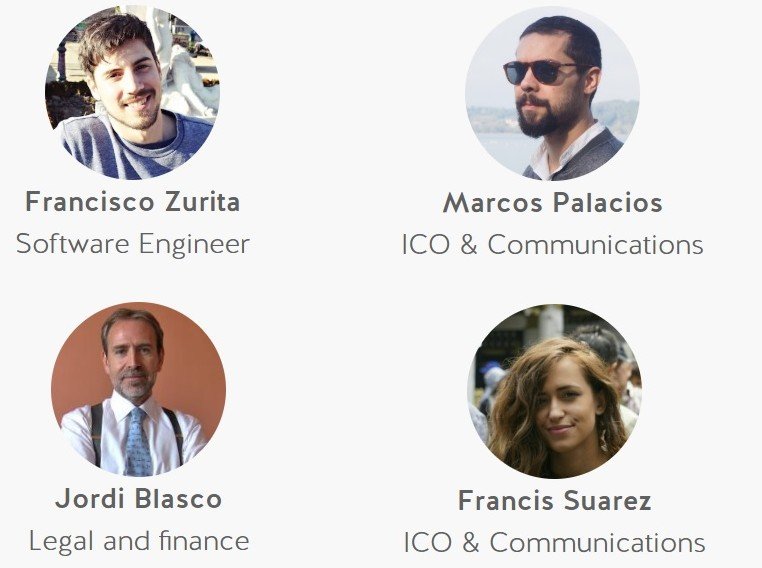 For More Information:
Website: https://qilimanjaro.io/
Whitepaper: https://qilimanjaro.io/static/whitepaper.pdf
ANNThread: https://bitcointalk.org/index.php?topic=3738302
Twitter: https://twitter.com/qilimanjaro
Facebook: https://www.facebook.com/QilimanjaroOfficial/
Telegram: https://t.me/qilimanjaro
Medium: https://medium.com/@qilimanjaro
Reddit: https://www.reddit.com/r/qilimanjaro/
LinkedIn: https://www.linkedin.com/company/qilimanjaro/
Author: vespa panjang
ProfilLink: https://bitcointalk.org/index.php?action=profile;u=1397638
MyEthAddress: 0x73d704F72440F0dDA507ADb95C22c2901bDB134B