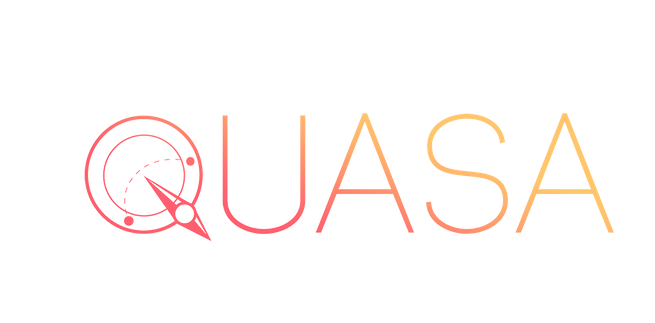 Ever since its conception; blockchain has presented itself as a revolutionary technological force set out to disrupt and offer an improvement over the old paradigms which govern a vast array of industries. In doing so cryptocurrency; the lifeblood of blockchain technology, has quickly established itself as one of the fastest growing asset classes in our recent history. The opportunities blockchain technology has to offer have not gone unnoticed. This is exemplified by the ever increasing number of established- and emerging companies employing blockchain technology, as well as government bodies that are exploring its implementation on a global scale.
While the tech savvy and attentive venture capitalists have long since discovered the cryptocurrency market, there still are a lot of institutional and retail investors that have yet to enter the market. We see governments, banks, and corporations implementing block chain pilot projects, while independent users and investors are actively entering the crypto currency market. In order to achieve a technological breakthrough in logistics Quasa create a means of transparent system of interaction between all the participants and offers innovative solutions based on the introduction of blockchain technologies to supply chain management.Before i proceed on this , lets look at this video below…………
INTRODUCTION
QUASA – is a decentralized system which involves a blockchain and consists of several smart-contracts in the perimeter of the block chain and its own crypto currency. Such an approach takes the development of logistic technologies to a completely new level and ensures total security and privacy in the whole supply chain.
QUASA platform has helped to attract experts among the leaders in this field in order to avoid drawbacks overlooked by potential competitors because Logistics associated with many aspects are difficult to be taken into consideration in a single IT solution. it is a system product created by a consortium of the most powerful, competent, and experienced logistic companies and organizations in Russia, the CIS, and other countries all over the world.
The platform will help all the participants to obtain considerable advantages of decentralized service and a unique and transparent economic system based on own QuasaCoin crypto currency.
MISSION
To help cargo owners, carriers, cargo receivers, and other suitable platforms to receive and move cargoes on as profitable terms as possible.
OBJECTIVE
Translation of the current platform of QUASA.NET to the Blockchain.
FUNCTIONS
They are designed to protect cargo owners and carriers through the blockchain and the smart-contract technology in order to eliminate possible problems related to trust, information barriers, and legal costs.
PROBLEMS
Bureaucracy
High commission costs and insurance limits
Informational barriers
Court costs.
SOLUTION
QuasaCoin is a single virtual currency in which all QUASA settlements will be performed.
A single information system performs efficient data analysis and signals equipment downtime. Thanks to this, delays are reduced considerably while total efficiency is improved. forecasts help to lower ports load and increase the planning horizon while avoiding bottlenecks.
Automatic cargo insurance offsets not only the risk of opportunistic behavior of the partners but also the risk of force majeure damage.
Online GPS-tracking of the location and condition of the cargo is performed with the use of blockchain technologies which makes the data to be accumulated and shown to end users.
QUASA: CARGO SHIPPING INTO THE FUNCTIONS OF SINGLE APPLICATION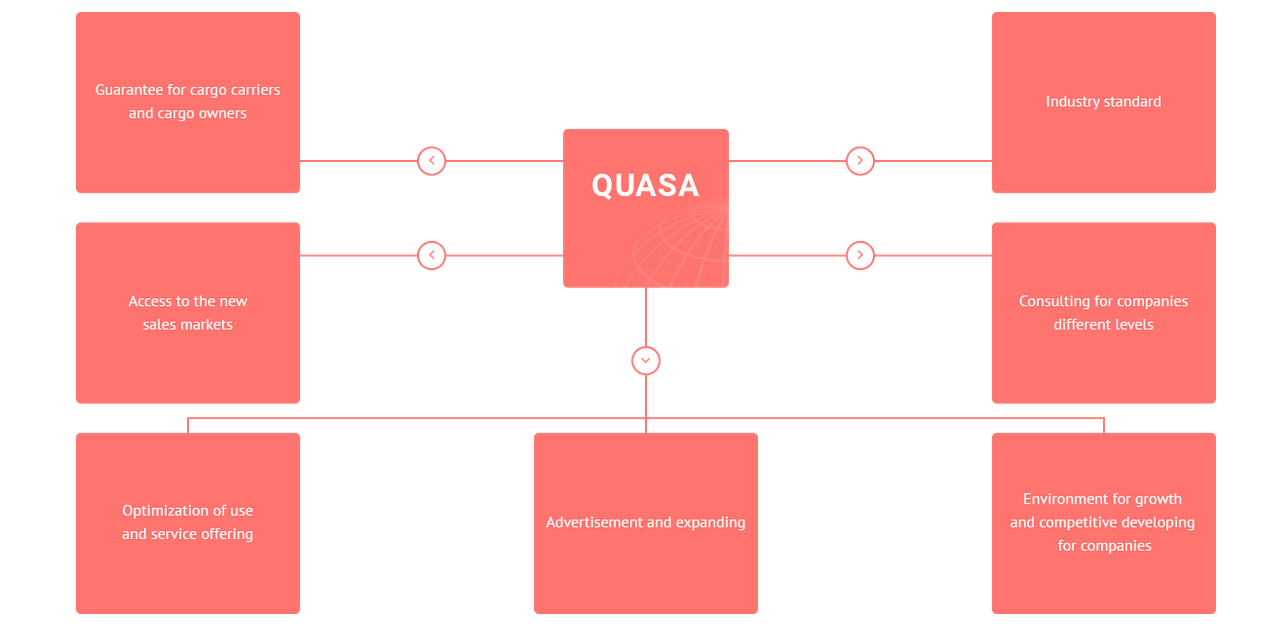 QUASA: GAINS AND GOALS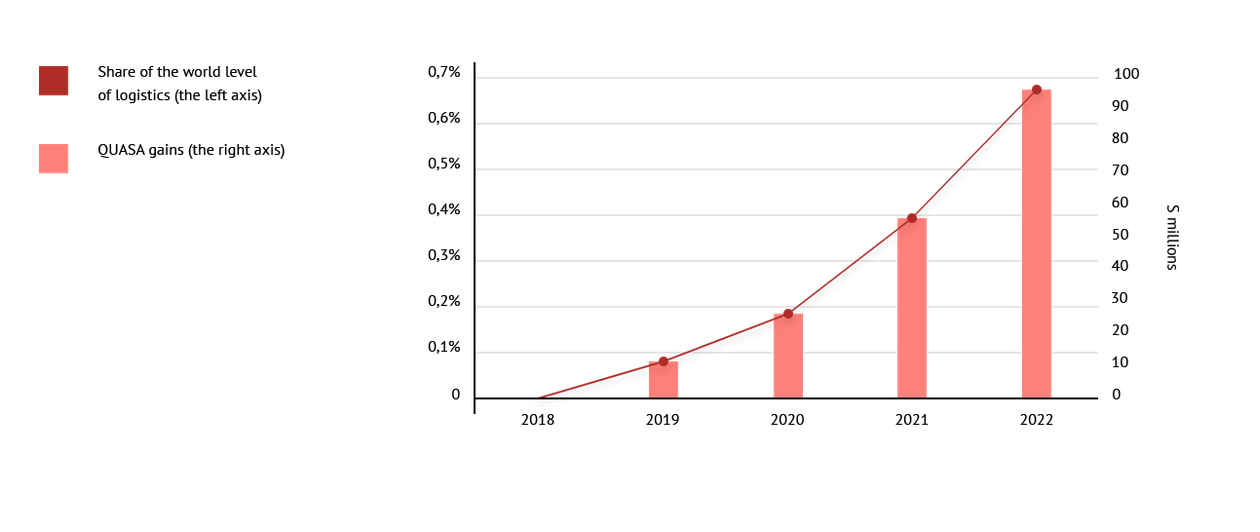 USES OF GAINS
 
• 65% – formation of services described in the previous section;
hiring of new employees and bearing the expenses related to the corresponding development
elaboration of the infrastructure for developing a logistics market 2.0 as well as developing the member community;
• 17% – overheads for launching preICO and ICO, bonuses for the developers
legal costs and other bureaucratic expenses
Bonuses for the founders and for the developers of the platform;
Repayment of borrowings used for creating the platform;
• 10% – Return on investments made by investors on the earliest stages of project
• 8% – Payment of PR services used at preICO, ICO, and Release stages.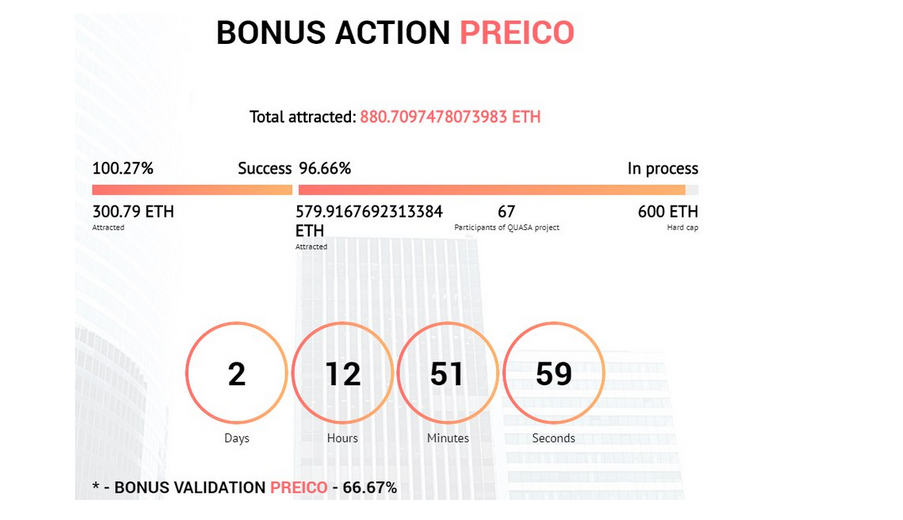 Token details: Token: QUA
PreICO Price: 1 ETH = 6000 QUA
Price: 1 ETH = 3000 QUA
Bounty: Available
Platform: Ethereum
Accepting: ETH
Minimum investment: 0.01 ETH
Soft cap: 100 ETH
Country: Russia
Whitelist/KYC: None
TOKEN DISTRIBUTION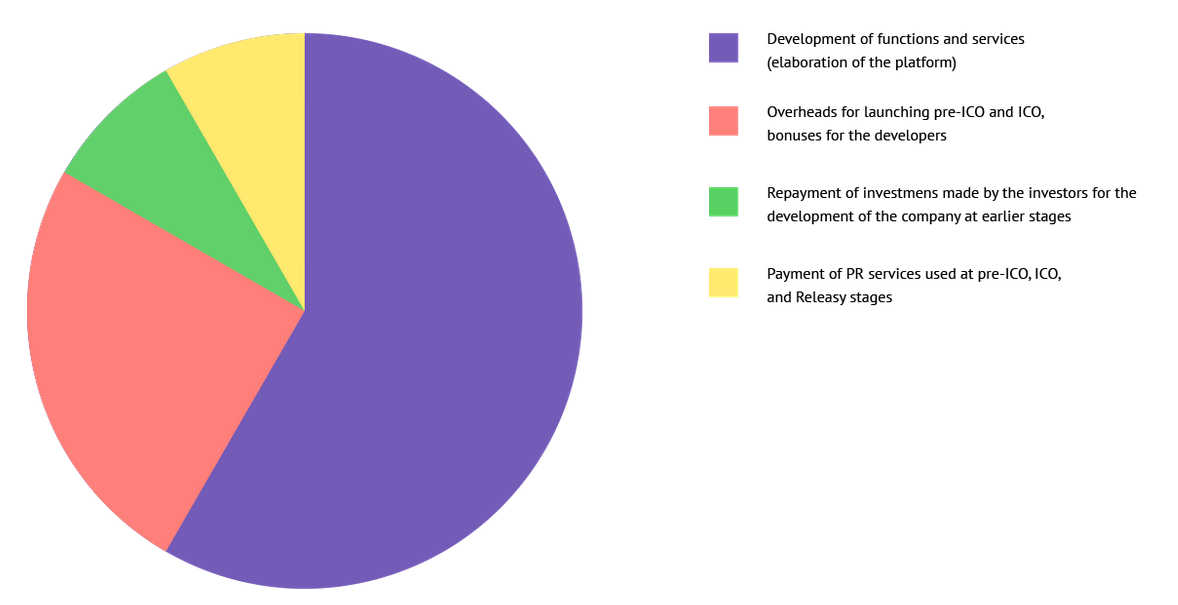 MEET THE MANAGEMENT TEAM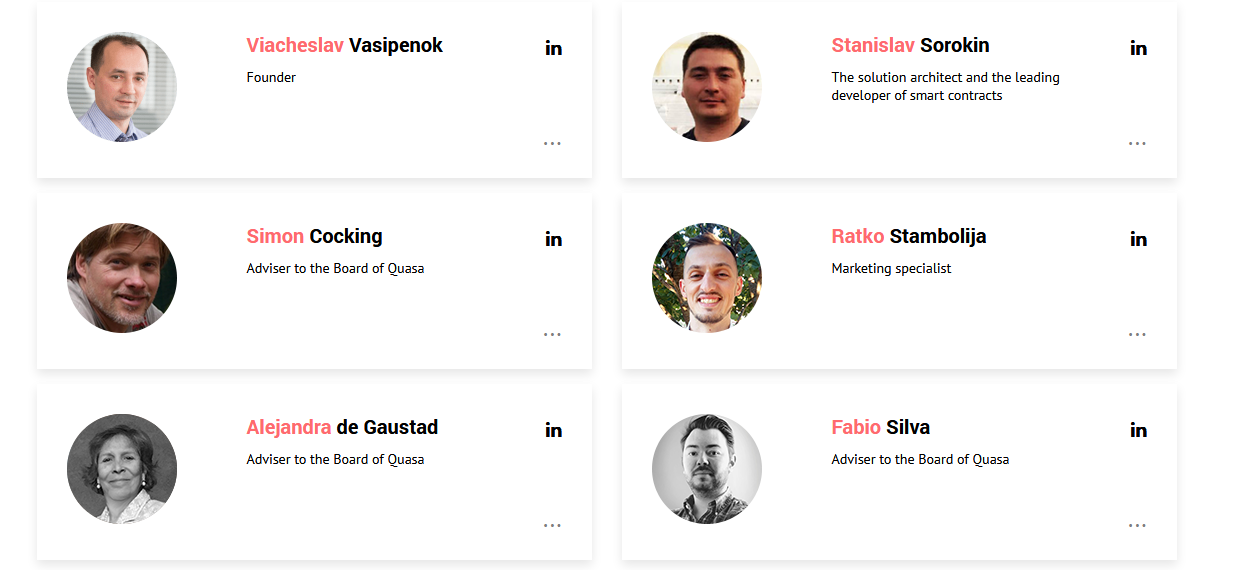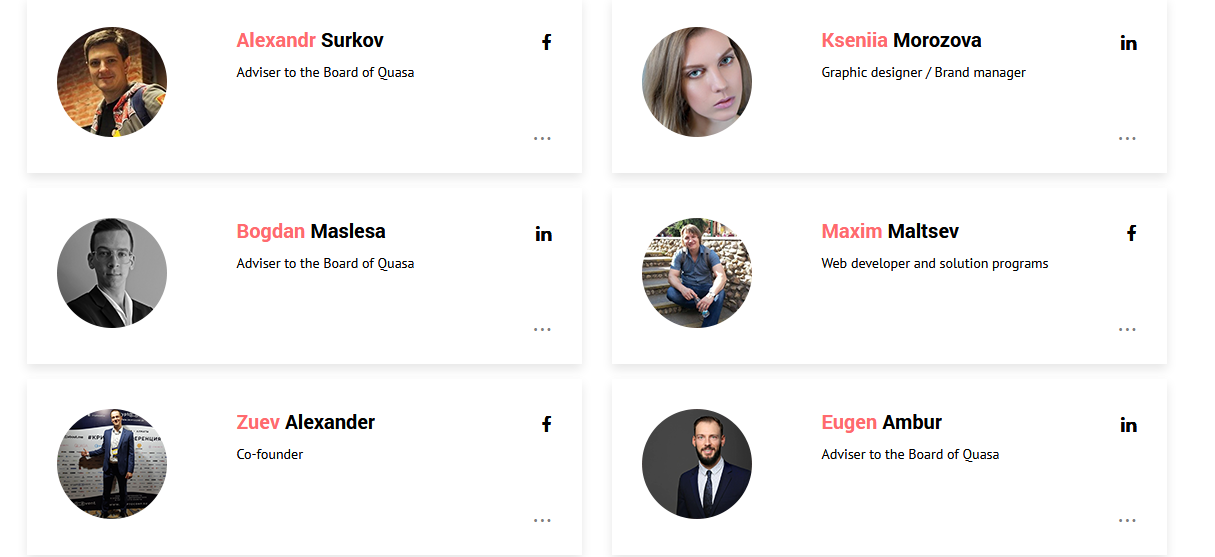 For more information, please visit:
Website: http://www.quasa.io/
Whitepaper: http://www.quasa.io/whitePaper
Facebook: https://www.facebook.com/quasagroup
Twitter: https://twitter.com/quasagroup
Telegram: https://t.me/quasafreight
Medium: https://medium.com/@quasagroup
Instagram: https://www.instagram.com/quasagroup
ANN Thread: http://bitcointalk.org/index.php?Topic=2351950.0

Author: Seunola
MyBitcoinTalk Profile: https://bitcointalk.org/index.php?action=profile;u=1925064