RATEONIUM – THE FIRST GLOBAL ANONYMOUS AND INTERACTIVE RATING SYSTEM

Today All companies are eager to find effective ways to request the opinions of their customers and analyze them to ensure higher retention rates. various roadblocks like lack of sufficient incentives, data privacy, and consumer anonymity have forced many users to forego leaving the business rating or review processes. rateonium offers the first global, anonymous and interactive rating system with many benefits for users and partner companies.
ABOUT PROJECT
Rateonium is using blockchain technology to create new horizons for the management of customer-company relationships. The platform connects products and services purchased with a subsequent customer review process.
SYSTEM
Rateonium offers a complete rating system tailored to all customer groups, thus connecting customers to companies in a way never seen before. For this purpose, various requirements were explored during development and used to determine the content of the system. The accurate implementation of these requirements means that both companies and future users are offered a perfected rating system that will be able to meet any subsequent needs.
FEATURE
Rateonium users will be able to rate products and services provided by various companies and receive rewards. The Rateonium solution envisages a verification system to ensure that no reviews are posted in order to discredit companies.
The team is issuing two types of tokens: Ratec token and Rateonium token (RTO). The first will be sold during the token sale events. RTOs will only be used to redeem rewards on the platform and cannot be traded.
RATEONIUM USERS BENEFITS
APP
the app system is based on the blockchain technology of the rateonium network and offers highest user comfort in combination with multi-layered functionality. A special feature is the Rateonium donation function. Social projects have the possibility to be listed in the search as a current donation project. Thus, every user has the possibility to transfer Rateonium to the corresponding project and to support the project.
SECURITY
In terms of the protection of personal data, these are the most important components. Measures taken in access control, entry control, and controlled data exchange help to establish a state-of-the-art security standard. Rateonium is to create an interactive network between consumers and companies that meets modern demands for personal integrity in a digital age, free from manipulation and with highest respect of data security.
AUTHENTICITY
The submission of reviews only works with the aid of on-site verification via the Rateonium card. By means of an electronically connected feedback system, the rating option of the specific user is only activated for the allocated company after a very brief time delay. By using the most innovative technology, Rateonium is able to offer its users a unique level of authenticity of verified user ratings.
APPLICABILITY
The last two years the team worked all over the globe building up an intercontinental partner network covering several business industries for ensuring the highest user applicability. The everyday usability in different life situations offers each user individual advantages according on their buying behavior, stage of life and lifestyle. The different functions and features are all coming together in one big hub, Rateonium app.
WORTHWHILE
Rateonium offers its users a modern purchase experience with an app powered by metadata – free from manipulation and data misuse. Rateonium cooperation network is supported by implementing modern, long-term quality and customer relationship management processes in the platform. Rateonium rating system provides the user with various tools for creating qualitative rating .
By participating in the Rateonium system, users can use their tokens to redeem them into product and service upgrades of the specific company.
TRUST
In the app only products of suitable quality from the customer's point of view are recommended to other customers. Thus, the future customer base of a company is based to a great extent on customer identification with the company and its performance. In the Rateonium system for companies it is facilitated to build up trust between them and the customer due to enabling a high level of quality and service transparency.
ICO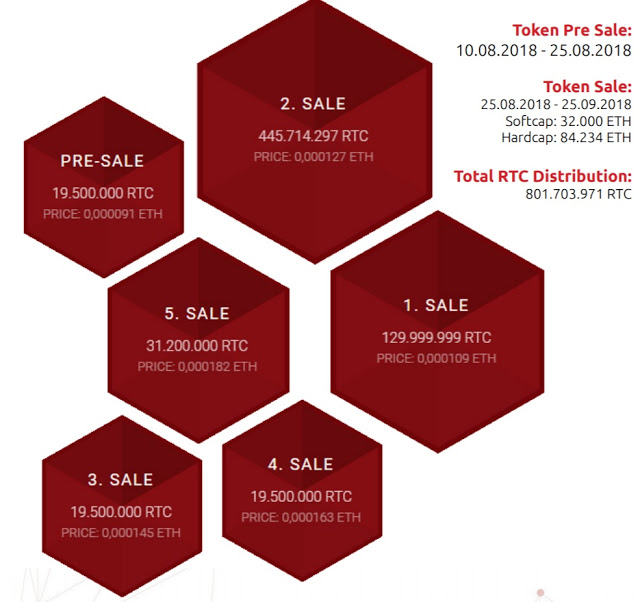 Token distribution
Token sale event = 83%
Strategic Partners = 7%
Team = 10%
Budget Use
Technical development (scanners, production of Rateonium card) 25%
App development optimisation 20%
Data security server management 7%
Global marketing 35%
Team 5%
Global partner acquisition 8%
ROADMAP
Q1 – 2016
Rateonium Ltd founded in Macedonia
Q2- 2016
Strategic planning
Elaboration of the system specification sheet
Q3 – 2016
Team Recruitment and talent search
Search for partners and investors
Q4 – 2016
Developments of the Rateonium system
First sales acquisition of European partner companies
Q1 – 2017
Developments of the Rateonium system
Team Recruitment and talent search
Search for partners and investors
Meetings with investors
Sales acquisition of European partner companies
Implementation of the Legal Department
Q2 – 2017
Legal preparation
Further developments of the system specification sheet
Implementation of IT Department and Sales Department
Partner network construction
Q3 – 2017
RTC Token Pre Sale & Token Sale
Cooperation with ICO Rating & Listing Platforms
Implementation and evaluation of project advisors
Q4 – 2017
Opening German branch in Hamburg
Conception of token sale process
Q1 – 2018
Completion of partner network basis
App development and system preparation
Launching branches in Vancouver and London
Q2 – 2018
Expansion of the IT Department and CTO announcement
ICO Website development
Completion of partner network basis
App development and system preparation
RTC Token creation
Implementation of the Marketing Department
10 / 2018
Implementation of App & system
Final system developments
Completion of the community basis
11 / 2018
Publication of Rateonium Cards for ICO participants
Market expansion in Europe
Further expansion of our partner network
12 / 2018
Special exchange open for ICO participants (RTC to RTO)
Rateonium App available in istore and playstore
Preparation for Asian and American market
Q1 – 2019
RTC exchange enabled on the four largest trading platforms
Full launch of the Rateonium system
Sales acquisition of Asian and American partner companies
Q2 – 2019
Market expansion in Asia and America
Further community growth worldwide
Building of branches in San Francisco, New York, Hong Kong and Tokio
Q3 – 2019
Expansion of the Financial Department
Negotiation with leading venture capital investors
Performance of IPO roadshow
Q4 – 2019
Initial Public Offering of Rateonium
Share- & Stakeholder conference in New York
TEAM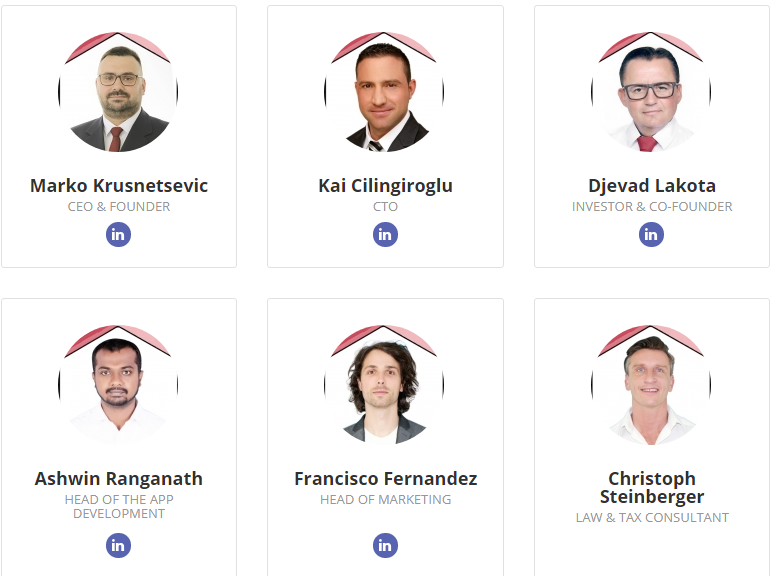 #Rateonium #ICO #Blockchain #cryptocurrency #presale #TokenSale#startup #BountyCampaign #Investment #Exchange #Crowdfunding
More information about RATEONIUM:
WEBSITE: https://rateonium.com/
WHITEPAPER: https://rateonium.com/whitepaper.pdf
REDDIT : https://www.reddit.com/r/Rateonium/
TWITER: https://twitter.com/@rateonium
TELEGRAM: https://t.me/rateonium
pogicute1234
0xeC99F08E503097Ce321BD50286D98Ea695dd4543