Redpill
ABOUT REDPILL
Red Pill is a currency designed to enrich online communities. Red Pill can be used for many different purposes. Communities can, for example, use Red Pill to reward their members for everything from meeting certain milestones (e.g., making a certain number of posts on a forum) or to reward them for their loyalty (e.g., awarding members pills for being a member for a year). Red Pill can also be used to reward subscribers of a product or service. Furthermore at Red Pill also makes a great tip
Red Pill is not a currency controlled by governments or banks. Red Pill is a decentralized cryptocurrency that is owned, operated and re-distributed by the People. The true value of Red Pill Is You. So its by the people, for the people.
Red Pill is a crypto currency based on Ethereum blockchain governed by smart contracts that provide support for most financial transactions. Ethereum blockchain provides powerful functionality that enables efficient operation of Red Pill as crypto currency. Red Pill's financial transactions in the form of smart contracts are authorized and processed across the network. All applicable rules for the Red Pill crypto currency protocol are compatible with the intelligent contracting framework of the Ethereum blockchain . The fact that Red Pill as a crypto currency built on the Ethereum network also provides an extra layer of security against malicious attacks on the Red Pill coin system.
All Red Pill transactions are processed, authenticated, recorded, stored, and distributed on the Ethereum blockchain. Red Pill coin users have the freedom to choose from a wide selection of wallets that are available to store their coins. This wallet is present in both online and offline storage options. Our favorite wallet selection is MyEtherWallet which in addition to providing online storage for Red Pill coins also gives users the opportunity to produce Paper Wallets that can be used as an internal storage option. This online storage option provides access to your Red Pill coins on the go. There are many ways users can access their MyEtherWallets like Ledger, Mnemonic Phrases, and UTC / JSON files.
Users are also free to store Red Pill in the official Ethereum Wallet; Mist. Mist is
available for download at GitHub. Cloud provides advanced security for your
Red Pill coins with constant improvements and updates to the framework. It is used by millions of crypto currency users in the Ethereum blockchain network.
PLATFORMS

● Redpill ICO
Sale of token on https://redpillcoin.io/
● Redpill Web Wallet
Easily manage, Your account and send, Recieve Redpill https://www.redpillcoin.com/Wallet
● Redpill Wallet Chrome Extension
Chrome Extension on https://chrome.google.com/webstore/search/redpill
● Redpill Wallet Android App
Manage your wallet on android https://play.google.com/store/apps/details?id=com.phonegap.redpill&hl=en
● Redpill Wallet IOS App
Manage your wallet on IOS https://itunes.apple.com/us/app/redpill-coin/id1366161548?ls=1&mt=8
● Redpill Miners Mobile App
https://play.google.com/store/apps/details?id=com.queper.redpillminer
MARKETPLACE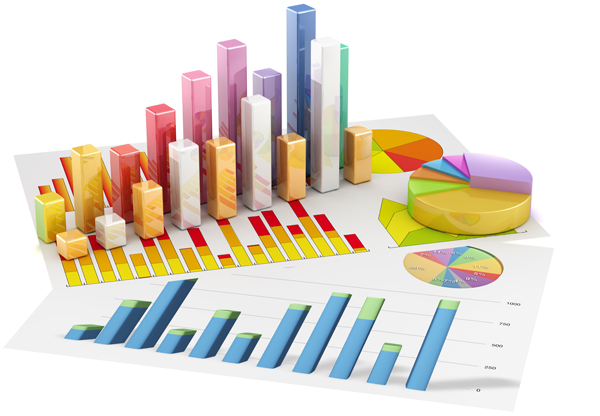 Red Pill will be available on various markets that choose to support them. For now you can purchase them directly on the [TBA] market. The Initial Coin Offering (ICO) is 1/2 of the total coin supply (with an ICO price of roughly 0.05 per coin USD), meaning 100 Million coins are up for grabs. The remaining coins will be released at amounts of 10 million new coins per year and made available through auction (with a minimum bidding price set based on the current market value of Red Pill's at that time).
BITSQUARE THE OFFICIAL RED PILL EXCHANGE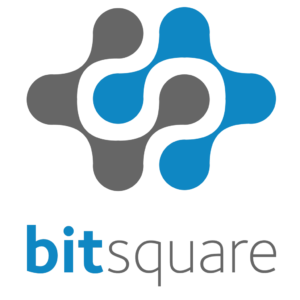 BitSquare Is the Official Exchange For Red Pill. Red Piller's are a unique bunch. If you would like to talk with other Red Pill users, or find answers for questions on using Red Pill, you can use the BitSquare Forums in addition to reaching out to us directly via our contact form or through email.
Blockchain Technology
Blockchain is a distributed transaction ledger on all the nodes that are parcipating within the network. This is a decentralized database of single transaction record settlements that have occurred, completed and distributed to all participants of the blockchain system. Blockchain runs on peer-to-peer (P2P) networks where there is no central server and all the nodes (computers) in the network are responsible for maintaining the integrity of the node. Blockchain technology uses cryptography as a means of enabling settlement nodes parcipating within P2P networks to update blockchain without the need for central authority. Setup nodes maintain complete updated blockchain dafar for completed transaction settlement.
As stated earlier, Red Pill is built on blockchain Ethereum using smart contracts. Smart contracts are small computer programs that run calculations that are replicated and distributed within the Ethereum blockchain network.
Red Pill runs on the Ethereum blockchain, it enjoys all the major advantages of blockchain applications from its distributed ledger technology. Its main advantages are as follows :
Eternity One of the biggest selling points of blockchain technology is its logical conservation. It is important that after the transaction is completed and recorded in the blockchain it can not be changed or removed from the ledger. As the Ethereum blockchain grows, this eternity becomes more secure. The set of changes made to inputs that have been previously viewed by the entire blockchain and thus the likelihood of success to manipulate the system is zero.
Low Encryption Trust Financial transactions can be done in blockchain without the need for a central supervisory body providing authentication and authorization. The removal of these ketga parties significantly reduces the risks and associated costs.
Anonymity Transactions in blockchain are completely anonymous and identities of the participants are completely protected. Users fully control their personal information thereby reducing the risk of identity theft.
Security Upgraded Because it is decentralized, blockchain does not have the center of failure. There is no entry point for malicious attacks, and this makes blockchain to be durable and reliable.
RedPill Transaction Security
Red Pill operates on a complete anonymity philosophy related to financial transactions. As a decentralized crypto currency, there is great emphasis on the security and integrity of all transactions. The vision behind Red Pill comes from the community of people who have a common belief in mutual trust in major financial institutions that want greater autonomy and control over their finances. There is almost no way to find out who owns the wallet.
Attacks on the Ethereum wallet will not provide information about the owner because the wallet provider does not store hashes or identification information about the owner and the creator of the portfolio. The only way to get this information is if the owner and the creator himself discloses the information. Thus, Red Pill users can safely and comfortably send and receive Red Pill without fear of being tracked. This system uses a powerful cryptographic encryption mechanism that makes it theoretically impossible for anyone to get another person's Red Pill. Any Red Pill transaction requires a private key or UTC / JSON file to be processed and validated. As long as the user keeps their private key safe, their Red Pill can not be tampered with.
Advantages of Red Pill
Highly Secured
Red Pills Are Safer than traditional currency (e.g. U.S. dollars). Access to your digital currency requires security checks/verification's that are not possible with traditional currency, furthermore Red is stored in an online Ledger called a block chain that is backed up by different Peers across the world, which means the currency remains entirely secure and always available while being fully transparent.
Well Coded
Red Pill was developed as an Ethereum based cryptocurrency. It is stored on the Ethereum block chain and compatible with virtually any Ethereum Wallet such as Mist.The total supply of Red Pill is 100 Million while the available supply is regularly being increased.Red Pills can be broken down to the 8th decimal place, which represents the smallest possible Red Pill unit.
Easy to Handle
First and foremost, Red Pill is a secure cryptocurrency that makes sending and receiving payments easy, safe and fun. Red Pill is designed for people who love to create content and consume content. It is an excellent currency that can be used to support your favorite creators and communities, and vice versa allowing communities to reward consumers and supporters.
HOW IT WORKS
● Make And Receive Payments Securely
First and foremost, Red Pill is a secure cryptocurrency that makes sending and receiving payments easy, safe and fun.
● Designed For Creators
Red Pill is designed for people who love to create content and consume content. It is an excellent currency that can be used to support your favorite.
● It Has Real Monetary Value
Unlike reputation points, Red Pills can be converted to cash. This separates Red Pill from virtually every other reward tier system out there.
Token Distribution

The target plan for initial distribution of Red Pill coins begins with Early Coin Bid (ICO) of 100 Million Coins. The total supply of Red Pill coins is 200 Million which means that ICO will reach 50% of the total supply. In the following years, 10 million coins will be available until the total currency amount is reached. The minimum bid price for a coin auction will be determined by the current Red Pill coin market value at the time of sale. Red Pill coins will be registered based on Ethereum after release, with an ETH equivalent of 5,361 Red Pill.
Softcap – 1250 ETH $500,000 USD
Hardcap – 15000 ETH $6,000,000 USD
Tokens For Sale – 50,000,000 RPIL
Token Supply – 100,008,760 (Pre-Mined)
Token Standard – ERC20
Token Type – POW (Proof of Work)
Coin Name – Red Pill Coin
Symbol – RPIL
Decimal Places – 8
Address – 0x9e386da8cdfcf8b9e7490e3f2a4589c570cb2b2f
Unsold ICO coins will be burned
Token Allocation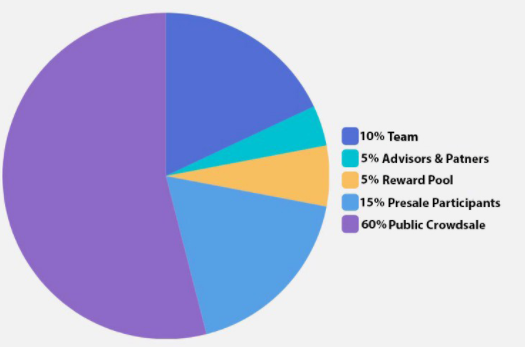 Roadmap
1
March 2017
YouTube/Google Adpocalypse Occurs, Thousands Of Online Content Creators lose only source of income.
2
July 2017
Red Pill Coin team Is Formed And Officially begins development of cryptocurrency to Aid content Creators
3
September 2017
Red Pill Coin Website launches, and Red Pill coin Web wallet development announced
4
Q1 Goals 2018
Launch RedPillCoin Web Wallet Feb 2018.
Launch Chrome extension Mar 2018.
Launch Android Wallet App April 2018.
Launch iPhone WalletApp Summer 2018
5
Q2 Goals 2018
April 1st 2018 – Launch Red Pill Coin Bounty and Airdrop
April 5th 2018 Launch Red Pill Coin Private Sale ($0.10 USD per coin)
April 21st 2018 Launch Red Pill Coin Pre-Sale ($0.15 USD per coin)
May 10th 2018 Launch Red Pill Coin ICO ($0.20 USD per coin)
6
Q3 and Beyond Goals 2018
July 10th Complete Red Pill Coin Token Distribution
July 20th Launch Red Pill Coin Mobile Miner App For Android
Fall 2018 Launch Red Pill Coin Wallet App For iPhone
Fall 2018 Launch Red Pill Coin Mobile Miner For iPhone
Team
Info about Redpill on
Website : http://redpillcoin.com/
ICO Website : https://redpillcoin.io/
Whitepaper : https://redpillcoin.com/PDF/whitepaper.pdf
Medium: https://medium.com/@RedPillCoin
Facebook: https://www.facebook.com/redpillcoincrypto
Twitter: https://twitter.com/redpillcoin
Telegram: https://t.me/redpillcoingroup
Visit Author at:
Bitcointalk Username: Bastiankey03
Bitcointalk Profile: https://bitcointalk.org/index.php?action=profile;u=2083931
ETH Address: 0x2611c981AdAb7109E26D0C1798e7B7F20764d5A3