REMIIT ICO (REMI Token): Blockchain Remittance Payment Platform?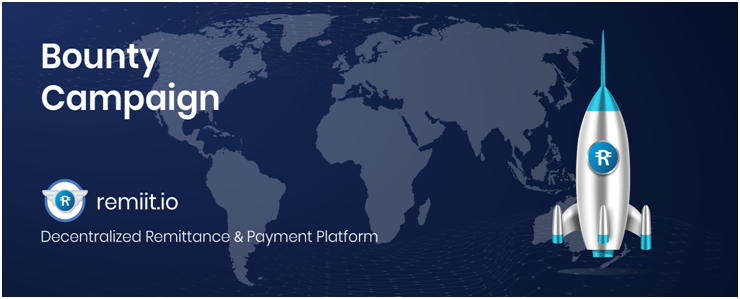 About the project
This blockchain-based remittance platform connects worldwide MTOs. Based on the information published on their official site, the REMIIT reputation system evaluation, which is a key platform feature, lets the operators focus on the remittance business with other MTOs or partners, thus enabling secure transfers. The public ICO will take place between October and November 2018.
The vision of REMIIT project also enables MTOs in the world to have their operations expanded in countries and thus grow as a trusted remittance operating player in the market.
REMIIT Objectives
The main aim of Remiit is to disrupt the whole of the global remittance market using the blockchain technology, through the REMIIT smart Contract (RSC). This platform is configurable in addition to being optimized for the remittance service. The platform allows remitters to experience transparent processes when using the REMIIT system.
For the service to expand up to payment, the platform includes the REMIIT payment Gateway Protocol, which is an innovative system added to the REMIIT Smart Contract System. The payment provider will then be able to do the diversification of their business, and they will be able to overcome the problems that they would not have overcome previously.
What REMIIT Blockchain Remittance Payment Platform Offers
The Remiit system will be a catalyst of globalization by decentralizing the remittances and payments. The REMIIT system will create the remittance systems and the current payment systems more open and transparent. It will also allow money transfer operators (MTOs) and the financial institutions to create a community of cross-border remittance, with a guarantee of trust and good reputation.
When REMIT faces globalization, obstacles between countries have diminished and global interactions between people and goods have become more comfortable. Especially because of the increase in the internet, the range of remittance transactions and overseas fees is increasing rapidly. Even though such a huge market has spurred monopolistic monetary institutions, the obstacles between customers are still excessive and transparency continues to be a permanent problem. First, transactions «foreign money transfers» are slow and ineffective because of systems such as the SWIFT network while Money Transfer Operators such as banks and non-bank Fintech organizations have limitations in scalability and development.
Furthermore, the «exchange rate» that appears when discussing world finances changes when we examine depends on the political and economic hobbies between countries. In this situation, there are many revolutionary efforts to destroy inefficient construction through applied science mainly based on blockchain. Core knowledge technology from the first generation blockchain is used to be transparency and security through Distributed Ledger Technology.
REMIIT PROBLEMS LOOKING FOR SOLVE:
For the time being we have discussed above that long distances in payment places and price methods have various problems. This is a true story related to the current monetary structure and lifestyle, which has been regarded as a problem that has been repeatedly and continuously improved with the help of several groups that have worked on blockchain-based solutions.
Remittance, of course, money transfer capacity. However, this is a lexical meaning in the dictionary. From a business point of view, remittances are not just easy transfers, but additional payments and also extend to "what happens when we send and hold something." REMIIT appears on this issue from this point of view: there has been a reemergence of the problem of the large-scale costs of remote places where remote market remittances are derived through problems related to alternatives and usage.
SOLUTION TO PROBLEM:
REMIIT intends to introduce innovation into commercial companies "what happens when we send and receive something" from a new perspective. This is a place where REMIIT's private ecosystem is based entirely on the technology of blockchain technology know-how. REMIIT has developed REMIIT Smart Contract so that the system is effectively scaled. Every participant from REMIIT Ecosystem is at the center of a business relationship.
Thanks to this ecosystem infrastructure, each participant can create many channels to overcome existing problems. Ultimately, barriers from the previous external trade ecosystem will be overcome through the use of more than a few channels, the market will grow, and businesses will grow.
BLOCKCHAIN:
The first revolution of the blockade was bitkoyn and was used to fill at once to transfer with the help of millions of people. The second revolution is in the block chain. Blockchain is tested and used in various industries and is related to each other.
In addition, more are not only financial companies, but, in addition, companies from various industries also want to adhere to the knowledge of blockchain technology for various fields.
In this sense, it is possible that the block will be commercialized in the near future.
This technology, similar to the Internet, should make the world more connected and environmentally friendly, and not only in the money sector, but also in various fields. REMIT will create new types of companies and opportunities that have never existed before, and we need to experience them.
REMIIT ICO: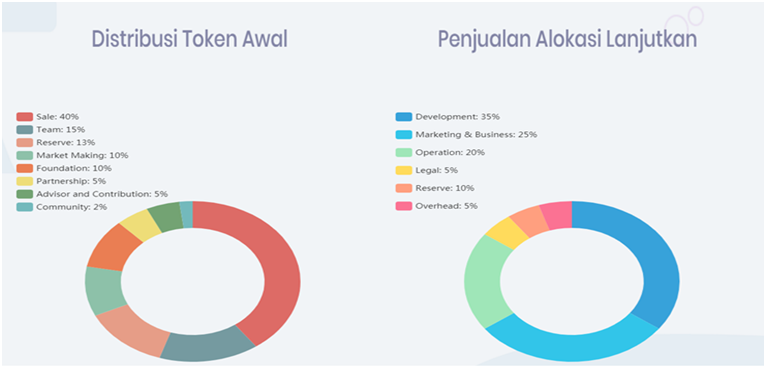 ROADMAP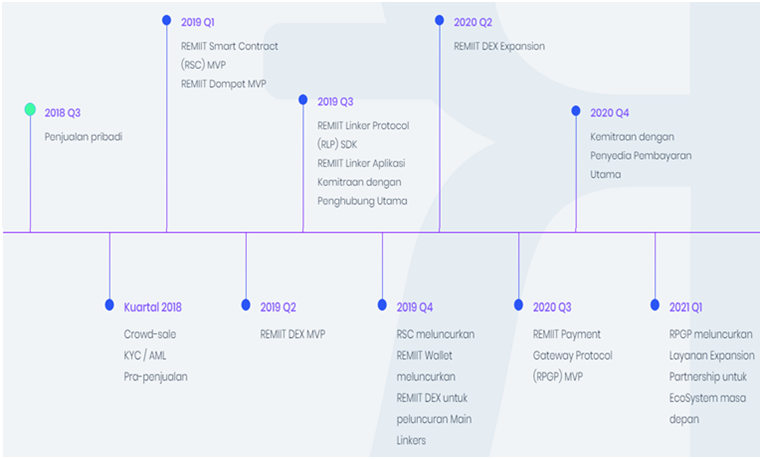 TEAM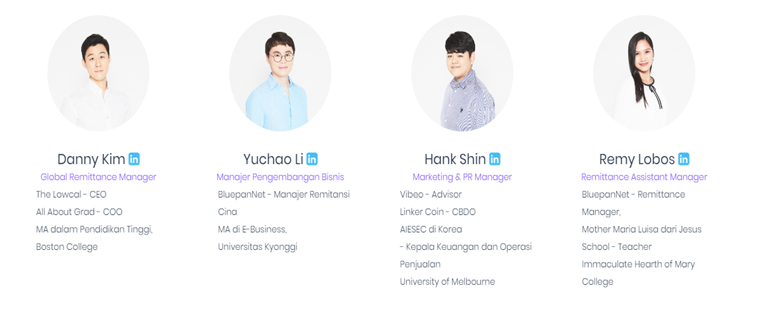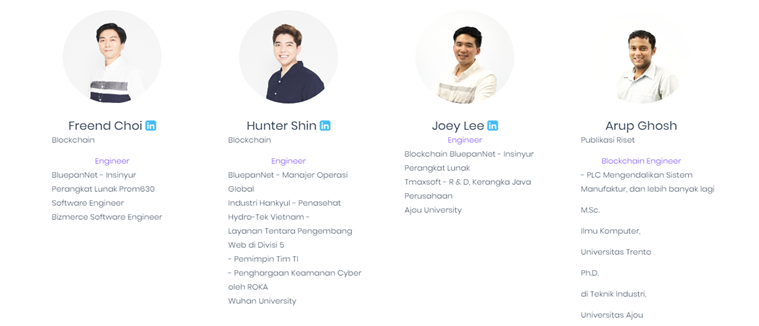 for more information visit the following link:
Website: https://remiit.io/
Whitepaper: https://remiit.io/static/remiit/images/Whitepaper_REMIIT_Eng.pdf
Telegram: https://t.me/remiit
Reddit: https://www.reddit.com/r/REMIIT/
Bitcointalk profile link: https://bitcointalk.org/index.php?action=profile;u=1460674