REMME – Business Security
Hello to all and welcome to my ICO review . For those of you who don't know me yet, let me introduce myself. My name is Funke and I'm an experienced writer who enjoys what he does very much. I'm here to give you all the information you might need or want about the new platform for business security. I plan to make them "easy read, to the point" because what's important to me is that we all comprehend and absorb the information and actually want to be here learning together about something new.
Today, let us all learn and experience together all about REMME . If you don't know anything about them, don't run away, that's why I'm here, to change that within the next few minutes. Before I begin, I just want to quickly mention that I will be including LINKS so that YOU can do your own research or whatever you feel you need. I feel it's best to have all of the information in one place, in an organised manner, rather than dotted about the page making what you want hard to find or confusing. All these links will be put at the BOTTOM of this page to keep things easy.
REMME is a public PKI protocol that provides authentication for users and devices without password verification. The purpose of this project is to ensure the safety of users.
REMME is a public protocol and a decentralized platform for digital authentication created on the Ethereum blockchain.
Thanks to technologies such as blockchain, public key infrastructure (PKI) and DApps application, it will ensure complete security of users!
Advantages of REMME
The lack of CA. Thanks to the new unique protection system, companies may not worry about the security of their data on the Internet.
REMME can be used with many different chains and side chains. The user chooses a convenient combination.
Control over personal data. Only the owner who knows his private key can get access to the necessary information.
Instant registration, during which the user's personal information will be placed in a chain of blocks.
I am going to get straight to the point of who they are since this is such an important factor, as I like to put it, "The Brains behind REMME ". If the team behind the product or service in question haven't the resources or knowledge, then we know the product or service delivered will possibly not have the quality it should have. We need to know two very important things when we look at a new starting up company:
Who are the people/team behind this?
What experience and knowledge do they possess?
Okay, so, because I've already done all the research needed beforehand and thoroughly REMME I can very happily confirm that this company has a fabulous team onboard. Here they are: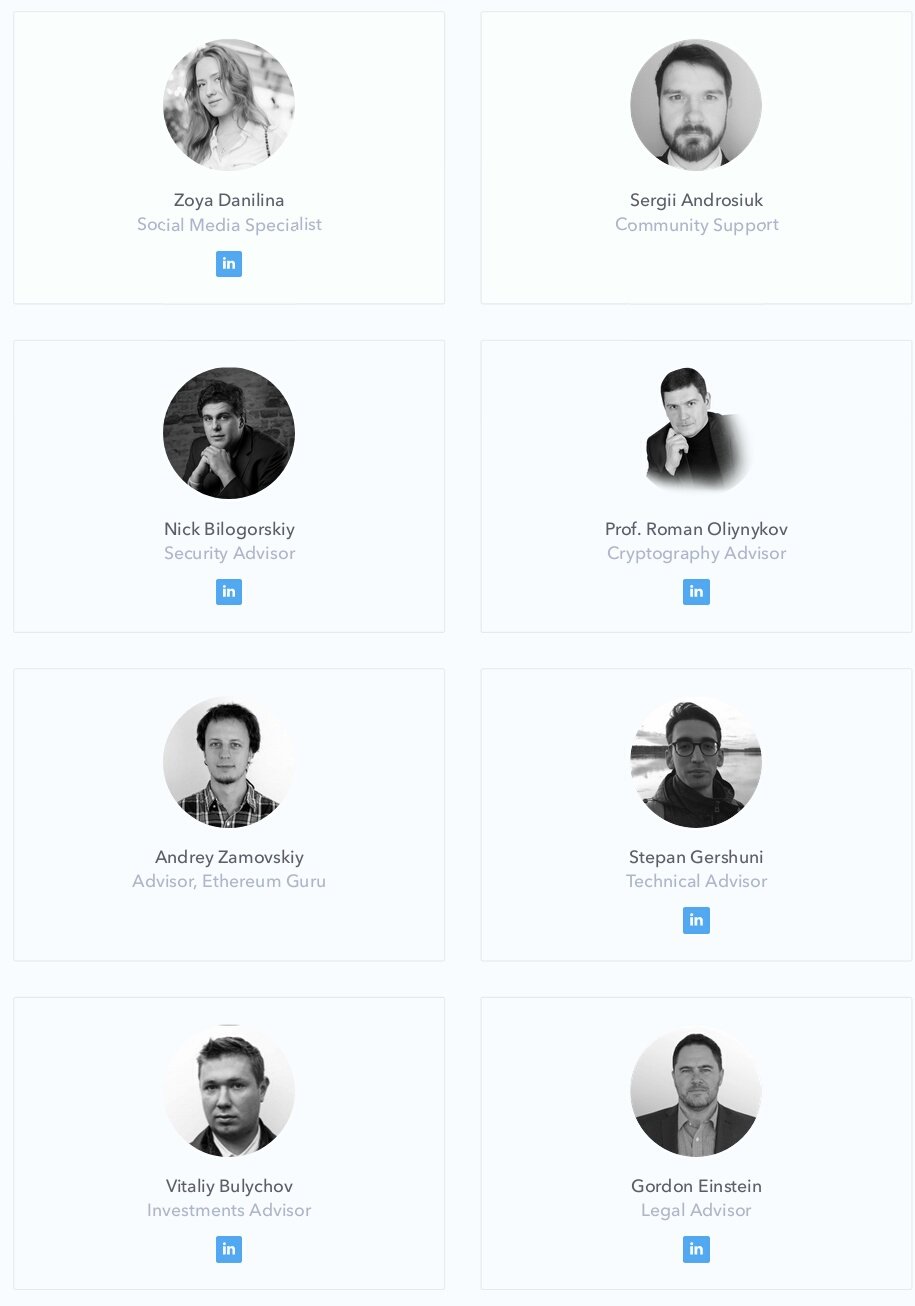 Problems from Storing Data Using Password
In contemporary times, the major means of reaching several remote and network data is password, which has been a means of recognizing and safekeeping users and their data. Nevertheless, the password has one great disadvantage: in situation of password theft, a hacker gains full access to the data of the victim.
Furthermore, most people usually use the same password for several services, and it gets more serious as the passwords may not be strong or even be prone to guessing. Password hub from a number of resources occasionally her cracked up and exposed.
Generally, irrespective of the measures out in place by the resource, say, changing the passwords, the password is yet prone to theft as the mail is usually secured by a password which is largely similar to the ones used on other websites.
Therefore, passwords are not enough yardstick for securing user data and assure them of a safe session online.
Conventional Solutions and Their Shortcomings
A way of solving these problems is through password managers. It is a software that offers a safe means of keeping passwords that can resist several attempts at data theft. Again, these password managers can synthesize safe passwords that are particular to a resource and this makes it even safer.
However, the key disadvantage of this protection is that the whole bank for the passwords is secured with a master password and in instances of theft or hacking, it is still as vulnerable as the previous ways.
Two-way verification, to support the password, presents a better solution to the challenges of passwords. For the two-way verification, aside from the password, users are prompted to substantiate additional data that can only be accessed by the user.
For instance, in the renown one-time passwords that are produced per second which is largely executed using TOTP protocol. Another example is the one-time passwords disbursed as messages via SMS or instant messengers.
The third means of approving a user's log in to a resource is the SSL/TLS certificates and this method is usually used in organizations for banking, tax services amongst others. A network of Public Key Infrastructure allows the generation, sharing and recognition of public encryption keys, making it possible for users and systems to safety send data through anonymous environment like the internet and ascertain the identity of the other uses in the talk.
Public key infrastructure enables digital signature (ascertaining authentication, allowance and message genuineness), data coding (privacy in storing data, sharing and modifying) and approval in a big complex system.
The crux of Public key encryption networks is developed on complex mathematical equations. However, just the presence of public/private key is insufficient for trust. There is the need for a complex and an all-encompassing system that supports all the afore-listed functions.
Solution offered by REMME to password problems
From the standpoint of REMME, it should concentrate on many key issues. Firstly, PKI is now controlled by the government or business-oriented network which depends on a part of application. Government CA and PKI mostly not allowed for serious public or SMB purposes based on the many shortcomings and application error.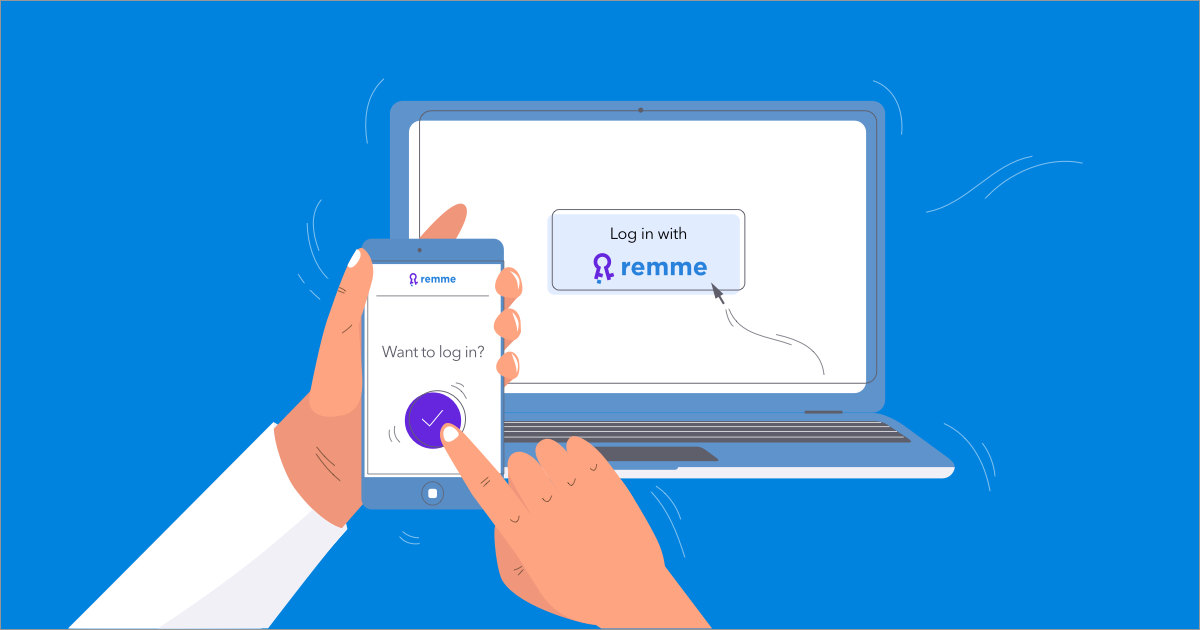 REMME acts by providing solutions to the shortcomings by executing a disaggregated public key infrastructure that works using the blockchain mechanism. The selected means tend to offer users novel means of handling their PKI with a good level of security and all the prospects of disaggregated and shared system, with fault acceptance.
REMME is introducing blockchain technology to Public Key Infrastructure making it impossible to alter the data saved there. While this may appear complex to simple users, it is not as much complex, it does mot not require paying multiple authorizing bodies to obtain certificates in legal, tax, bank, technical or other sorts of software and the passwords expire automatically after some time, making it very secure.
Major development stages of the REMME platform
2015 – the development of the first product under the REMME's trademark. The software was based on Bitcoin blockchain;
2016 – the introduction of first 5 projects from various businesses operating in different niches (including a healthcare website and a hardware developer);
Q3 2017 – the launch of REMME's Pilot Program with more than 80 apps to use;
Q1 2018 – REMME plans to deliver its public alpha version of the core platform. The further development and testing of Enterprise decentralized applications (DApps) and WebAuth.
Q4 2018 – the full release of REMME's public ecosystem.
How to use REMME? 
Any business can take benefits of REMME's revolutionary security protocol called Public Key Infrastructure (PKI). If you want to generate a pair of private keys instead of using weak and unreliable passwords, you can do this in such way:
1. At first, you need to generate a new pair of keys:
start a new BTC transaction for the further revocation management'
launch a new certificate and use the REMME specs to fill its fields;
form a new canary string as REMME recommends;
use the 'signmessage' function to sign the created canary string;
add this string to the complying field of your certificate;
2. Execute the certificate offered by REMME
make sure the corresponding transaction's output is left unspent (this means the certificate is still valid);
build the canary string from the data of your certificate;
don't forget to check the canary string's signature that was included to your certificate. You should use the Bitcoin blockchain's 'verifymessage' function.
To perform the user's identification and provide the quick and safe authentication REMME uses the features of the Bitcoin protocol.
Requirements for operating a REMME masternode
The improved REMME blockchain is based on the framework. In its turn, this framework is built on a few types of masternodes. The masternodes in the REMME blockchain are responsible for a several features, including the management of a block production. REMME welcomes everyone to run masternodes that store the entire blockchain in order to fulfill any personal verification purposes.
ICO DETAILS
The cryptocurrency used for the smooth functioning of the project and for various transactions is the token REM with a mind-boggling market value of 1 REM = 0.0400 USD. The fundraising goal is about 17,500,000 USD with 1,800,000 USD sold out on the pre-sale that ended in early February of 2018. The total number of tokens available are 1,000,000,000 REM.
I hope you have enjoyed today's review and my company along the way. Thanks for taking the time and will hopefully see you all in the next one.
For more information, please visit:
Website – https://remme.io/
Telegram – https://t.me/remme
Twitter – https://twitter.com/remme_io
Facebook – https://www.facebook.com/remme.io/
Medium – https://medium.com/remme
Youtube – https://www.youtube.com/channel/UCeSQ8UosUXwII-6JOh7Fi3g
Whitepaper – https://drive.google.com/file/d/0B1jTRGmj_3khUV9RTERnYzNvaE0/view
ANN thread – https://bitcointalk.org/index.php?topic=2060387.0
Bounty thread – https://bitcointalk.org/index.php?topic=3611368.0
Author
funkyies
BITCOINTALK PROFILE: https://bitcointalk.org/index.php?action=profile;u=1971452