Review of DAV Project – It's third and largest transport revolution!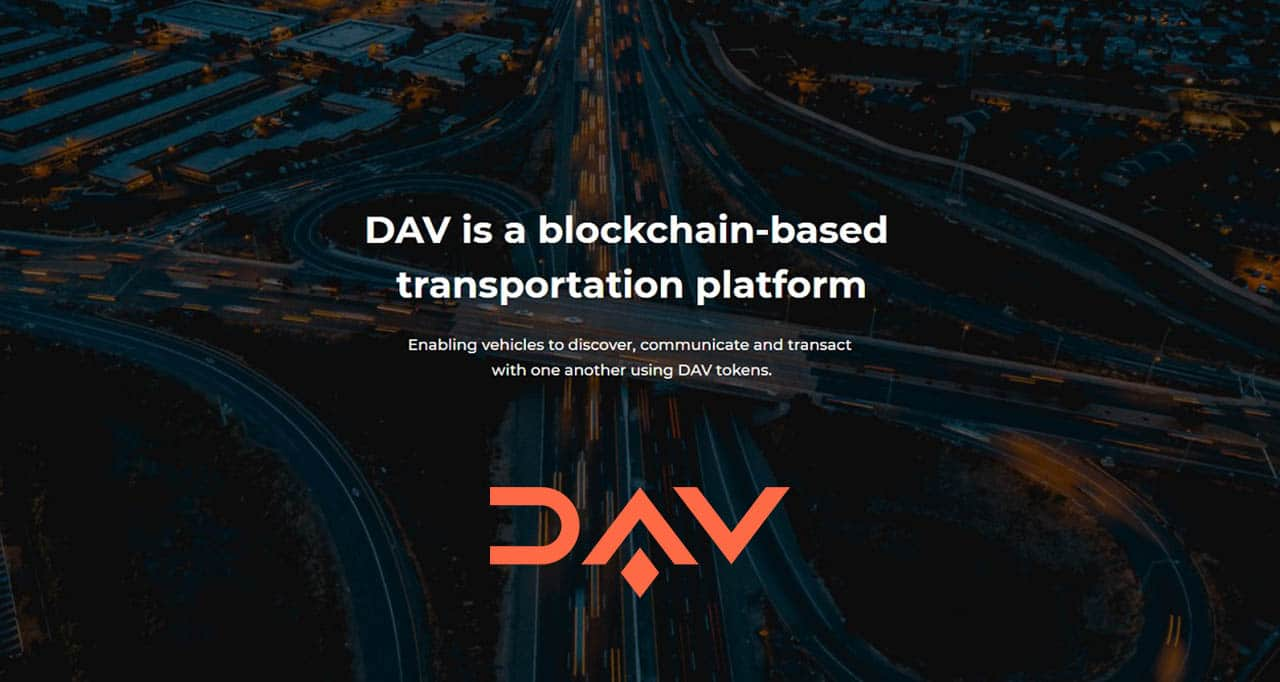 || Introduce for DAV Project
Anyone following the advances in the automotive sector realizes that nearly all autonomous vehicles will be either electric or hybrid. First are the regulatory reasons, namely gas mileage requirements. Then there are engineering reasons — electric vehicles are easier for computers to drive. And, of course, ride-hailing services will increasingly make up a higher percentage of daily miles driven, and it will be easier, cheaper and safer to recharge an unmanned car than to gas one up.
The implications of the per-mile pricing model lead by ride-hailing services like Uber effect the rest of the automotive supply chain. As the market share of this model grows, these effects will multiply.
Shared vehicles will cover significantly more mileage, compounding the importance of marginal costs over fixed costs. This will favor a shift to electric engines since the higher upfront fixed costs of batteries will be amortized over many miles while the significantly lower marginal costs will mean lower total cost of ownership.
Autonomous vehicles will finalize the shift to the new business model that mobility operators like Uber have pioneered while significantly transforming the market where this model will apply. Without a driver, automation will lower the price per mile by about 70%. And by creating a self-driving fleet, the AV operator will make collective vehicle purchasing decisions, increasing leverage over carmakers and removing the mediation that Uber drivers currently provide.
This model is portrayed here: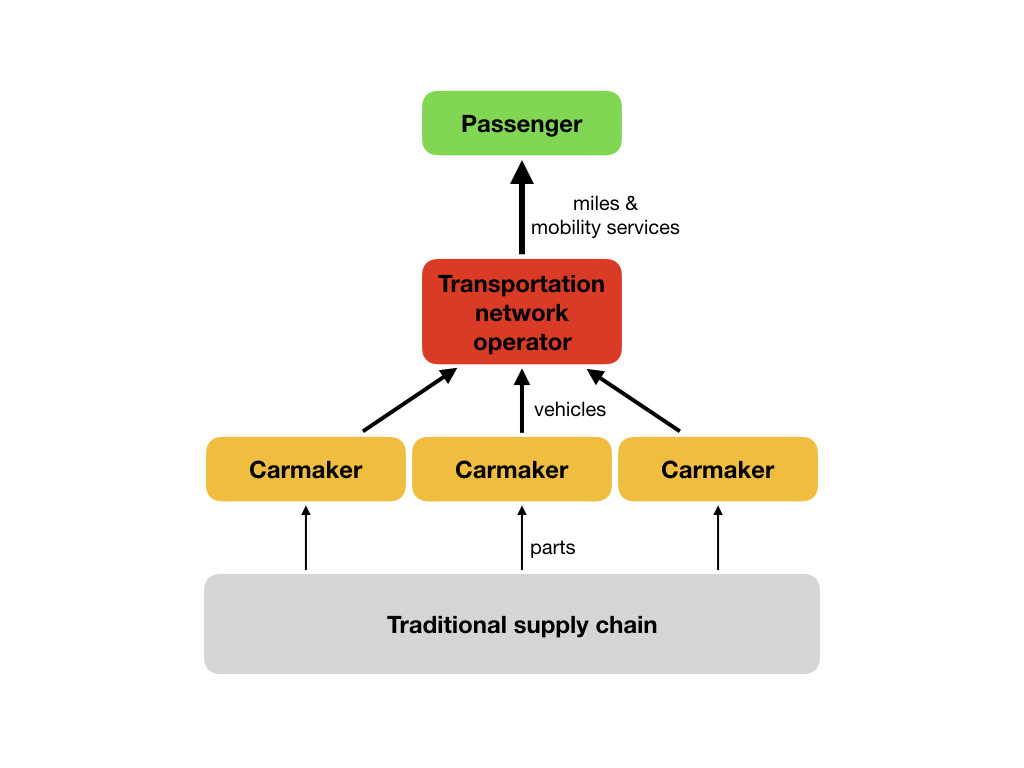 If carmakers want to stay in the game, they will need to bypass the mobility providers. This could be made possible with a decentralized autonomous vehicle (DAV) network .
Instead of 1-2 transportation network operators controlling the market and increasing leverage over carmakers, autonomous carmakers would release their vehicles directly to passengers via the DAV network and earn DAV tokens for each ride. Furthermore, they could partner directly with parking operators in the relevant geographic area, who will provide parking and electric charging when needed, paying for these services with DAV tokens. The cost savings from bypassing the mobility providers could be passed onwards to the passengers or divided between the carmaker and parking operator. We are beginning to see such business relationships develop even before driverless cars. For example, in Israel, Haifa municipality and the Car2Go car sharing company recently launched the first shared transportation project of its kind in Israel, based on electric vehicles and charging stations (read the article on Globes here). In this example, the Israeli importer of Renault, Carasso Motors, partnered with the mobility provider Car2Go and the Municipality of Haifa to arrange for specialized parking spaces with a charging station. With non-autonomous (human-driven) electric cars and even before the creation of the DAV network, talks are already underway between Carasso Motors and large parking operators in central business districts – but they would still need a mobility provider such as Car2Go or to sell the EV cars directly to consumers. Following the deployment of the DAV network, autonomous vehicle manufacturers could partner directly with parking operators and pay them with the DAV token for EV charging at specialized parking spaces, thus bypassing the mobility provider.
This new model is portrayed here: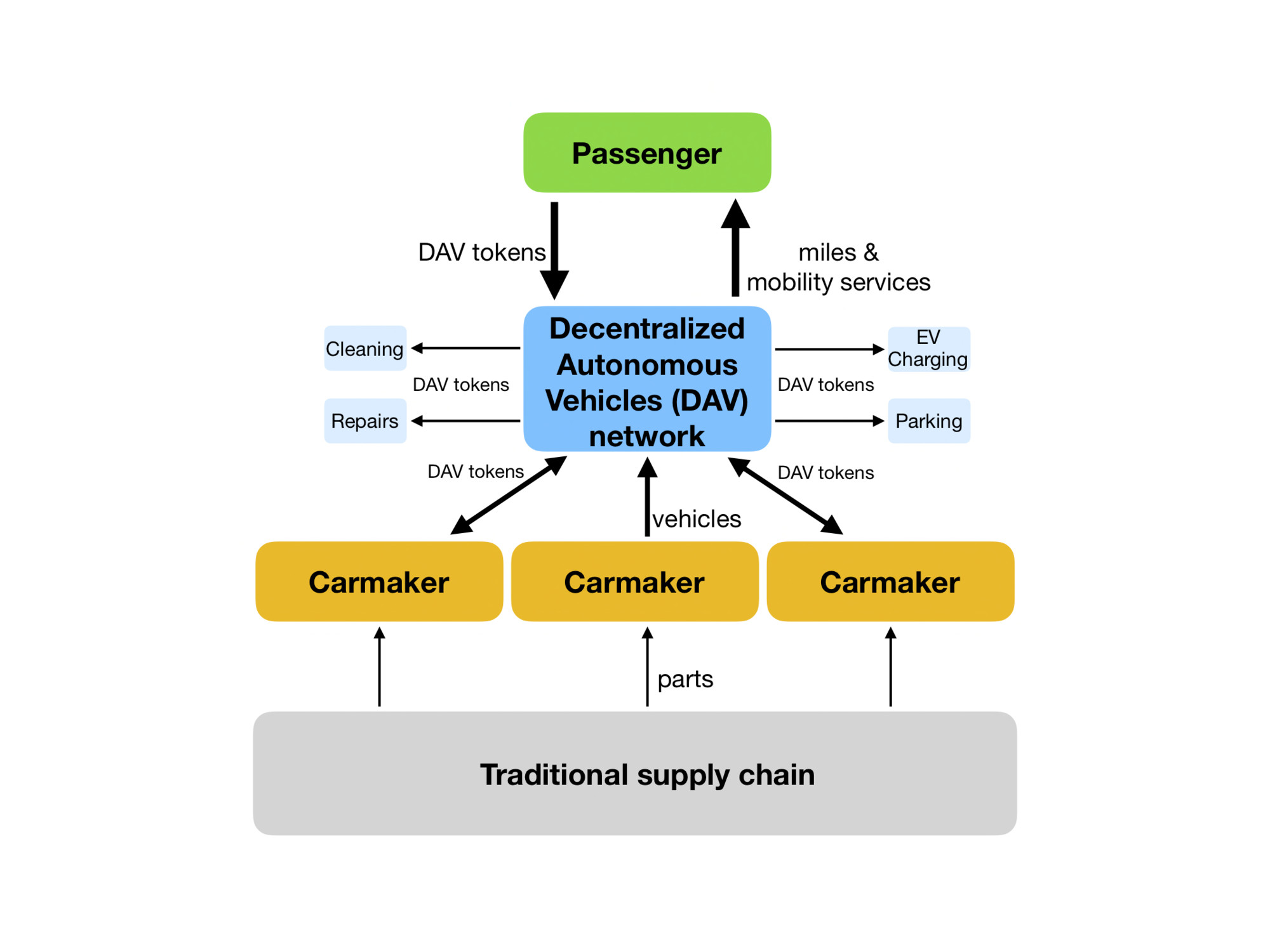 || Problems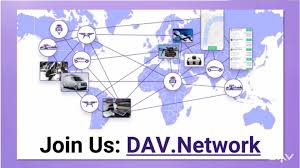 Today we will talk about such an urgent problem as cars. Every year there are more and more cars on the roads, which in turn heavily pollute the environment, while not leaving free space in large cities and other Metropolitan areas. Every day, due to the large congestion of cars in rush hour traffic jams are formed. And as practice shows, the average person per day can spend up to two and three hours of time in vain idle in traffic. In the annual interval, this figure can pass far in a week, or even a month of life. What I think is very sad, because he often stand in traffic jams because of the large congestion of road traffic.
However, after numerous studies, it was found that many families do not use their car at 100%. As a rule, they operate their vehicles only 4% per day, the rest of the time the car is in vain. And there are thousands of such examples.
But this is only the tip of the iceberg. In addition to all this, the maintenance of the car is very expensive. High taxes, fuel costs, Parking fees, fines and more. All this leads to the fact that it is easier to travel by public transport or choose a taxi service than to keep your own car.
That is what we will talk about today. And to be more precise, we consider a project that wants to apply modern technologies and solve some of the existing problems, offering a new vision for traditional moments. So there you go!
|| Project Fetures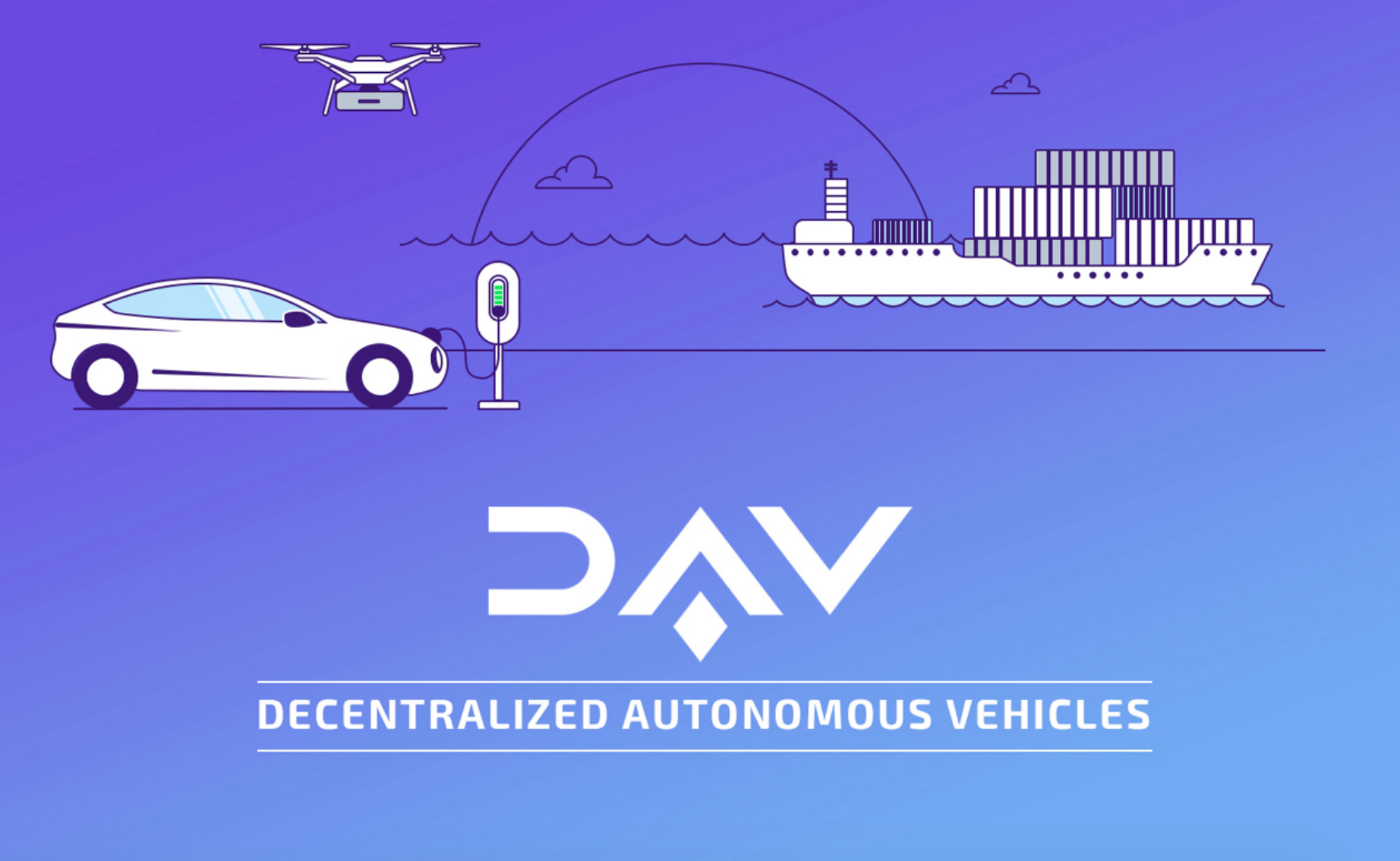 I bring to your attention the project Decentralized Autonomous Vehicles or abbreviated (DAV Network). This is a project that is a decentralized platform based on Blockchain technology. The main purpose of which is to create its own infrastructure of Autonomous transport.
I will try to explain everything in simple words. Many of you have probably already heard about such tests as unmanned vehicles, passenger cars, flying drones, unmanned trains, buses and ships. Do not be surprised, for a long time many companies are working on the creation of such technologies that will allow any human or cargo transportation autonomously and without human intervention.
||Project token Details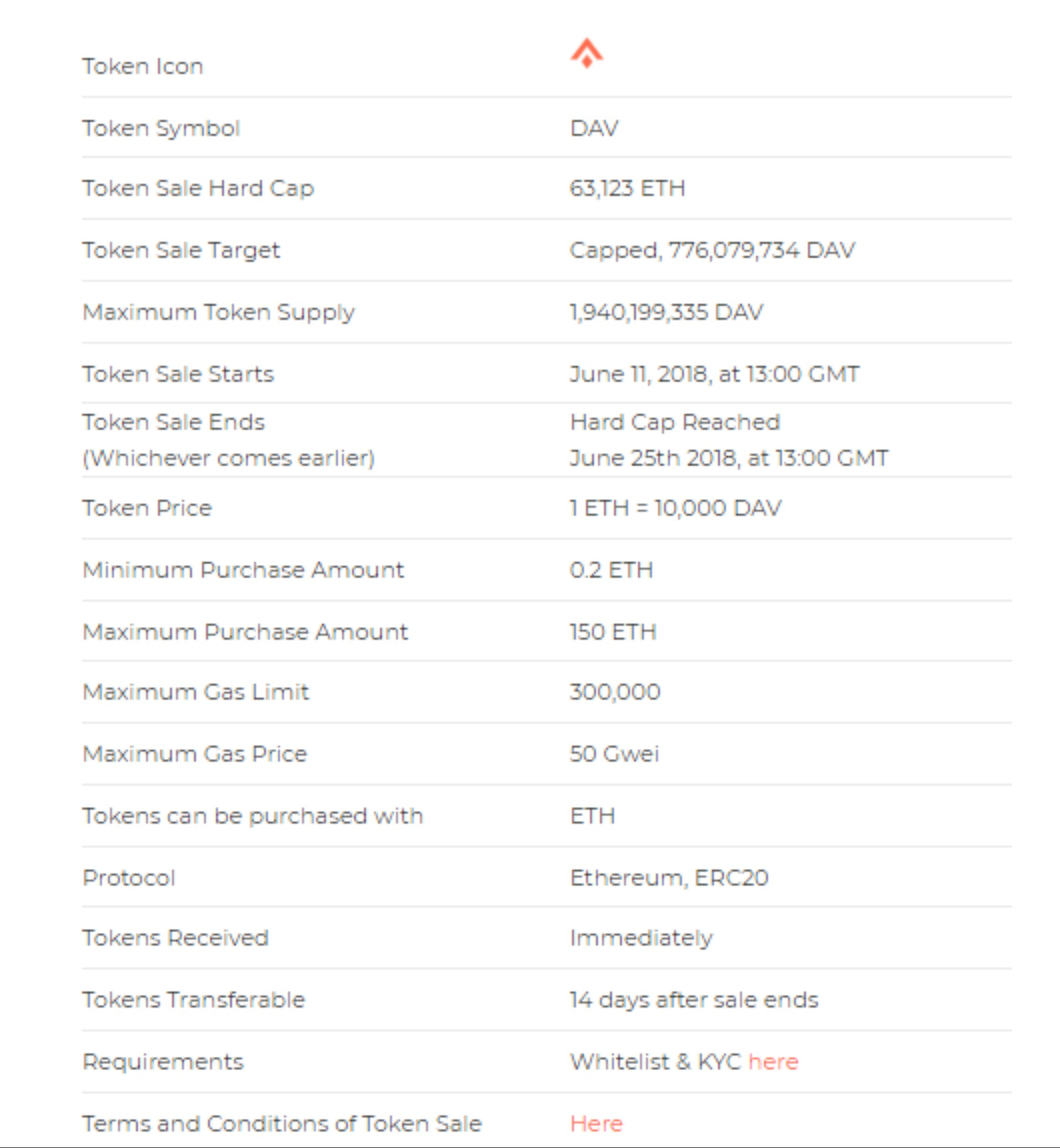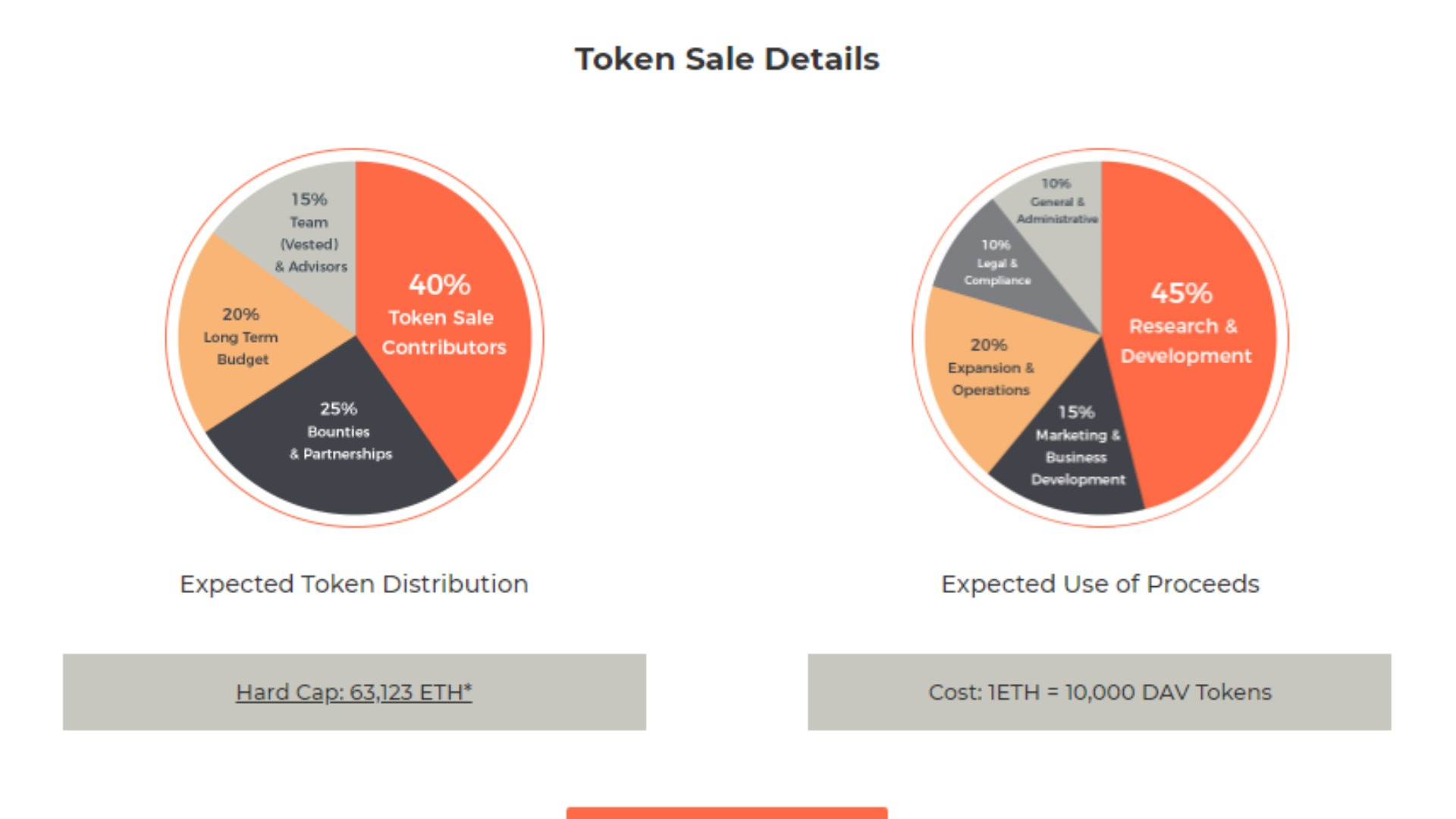 In order for the entire system to work quickly, reliably and safely, a clear decision was made to create a project based on the blockchain, while developing its own DAV token. Each transaction within the network will be paid with a token (ERC-20). This may be a simple payment for travel or payment for delivery, or payment for refueling the vehicle or for its repair and maintenance. Everything is very simple and intuitive, which I think is very important!
|| Team members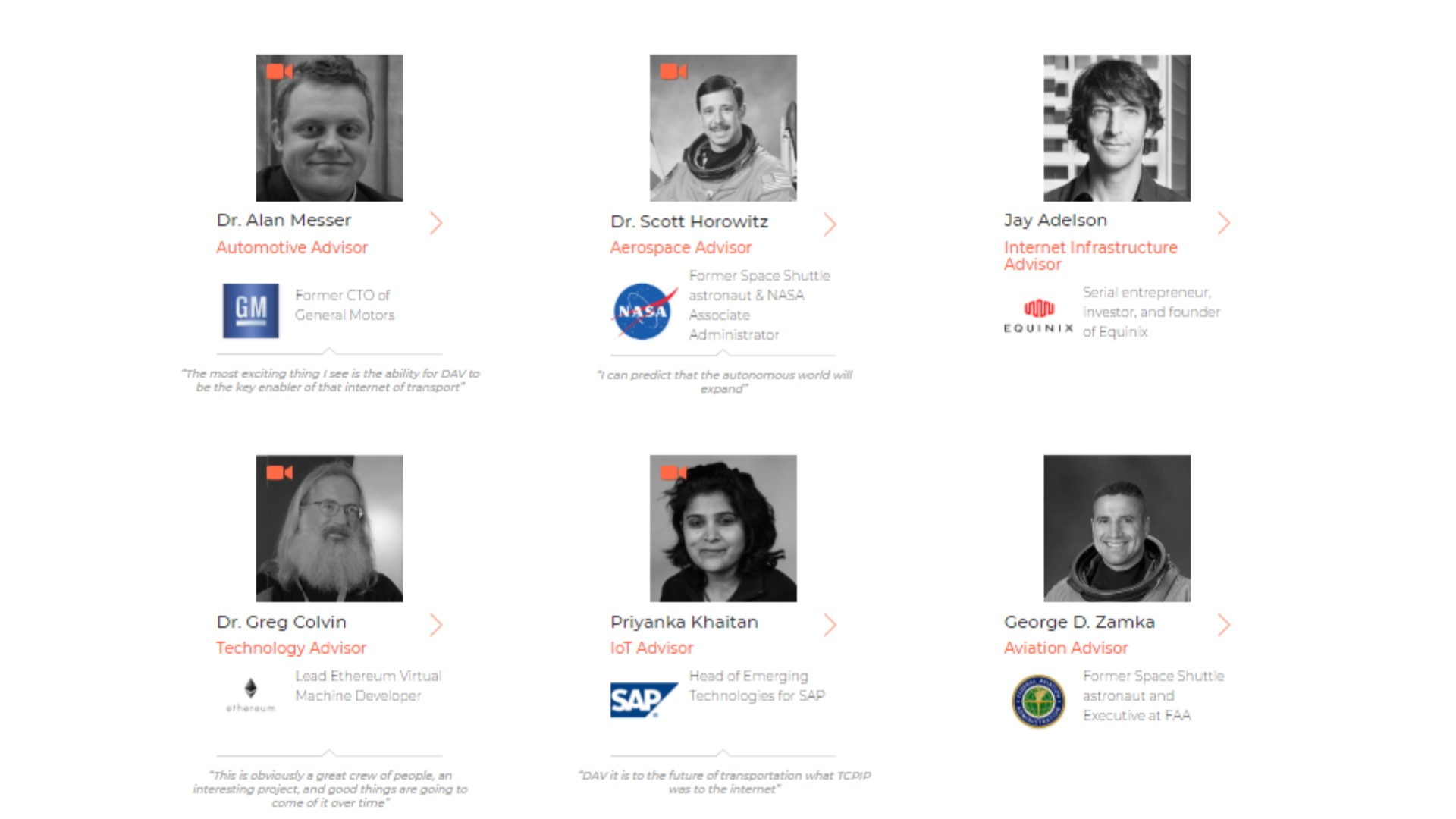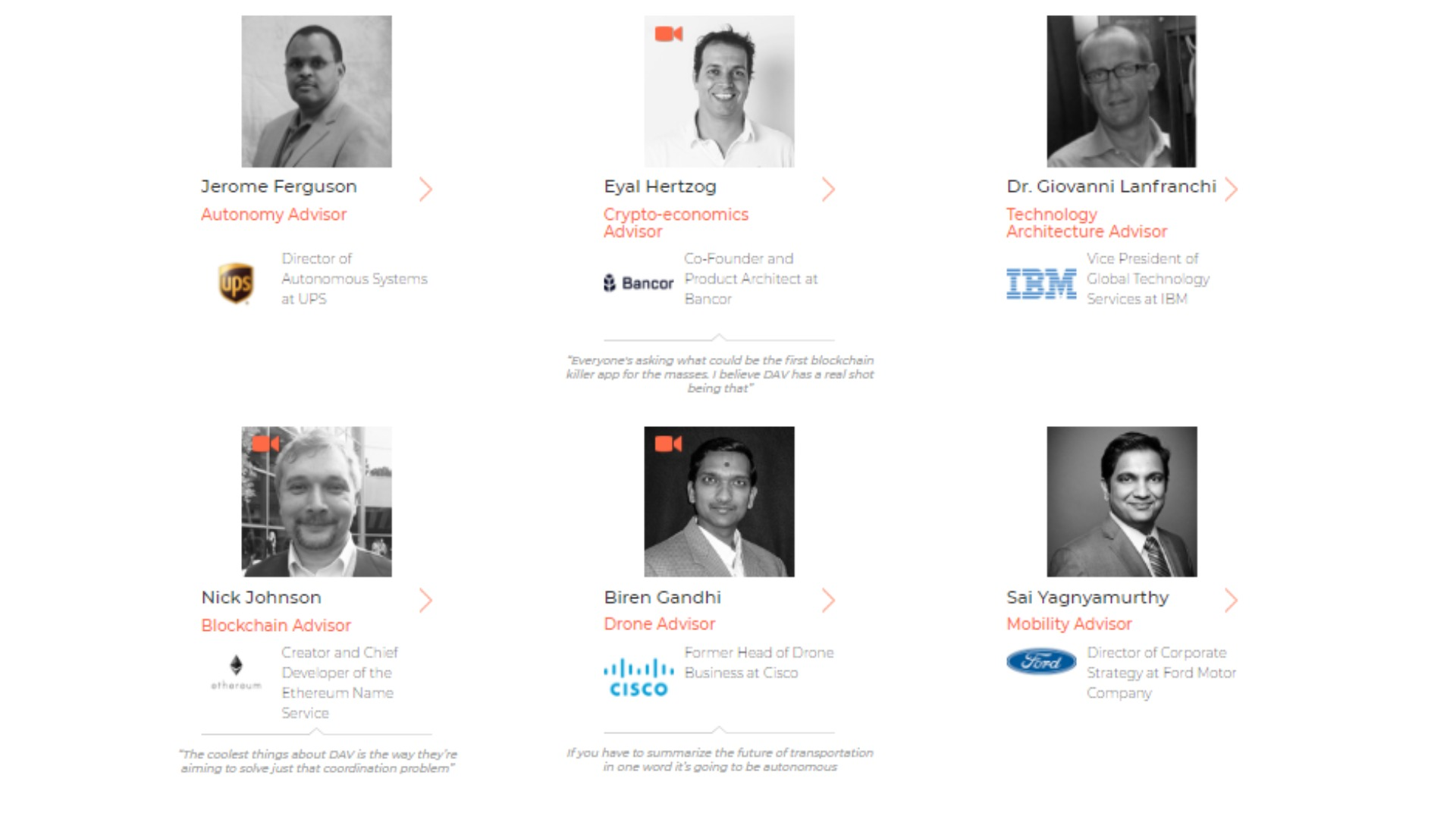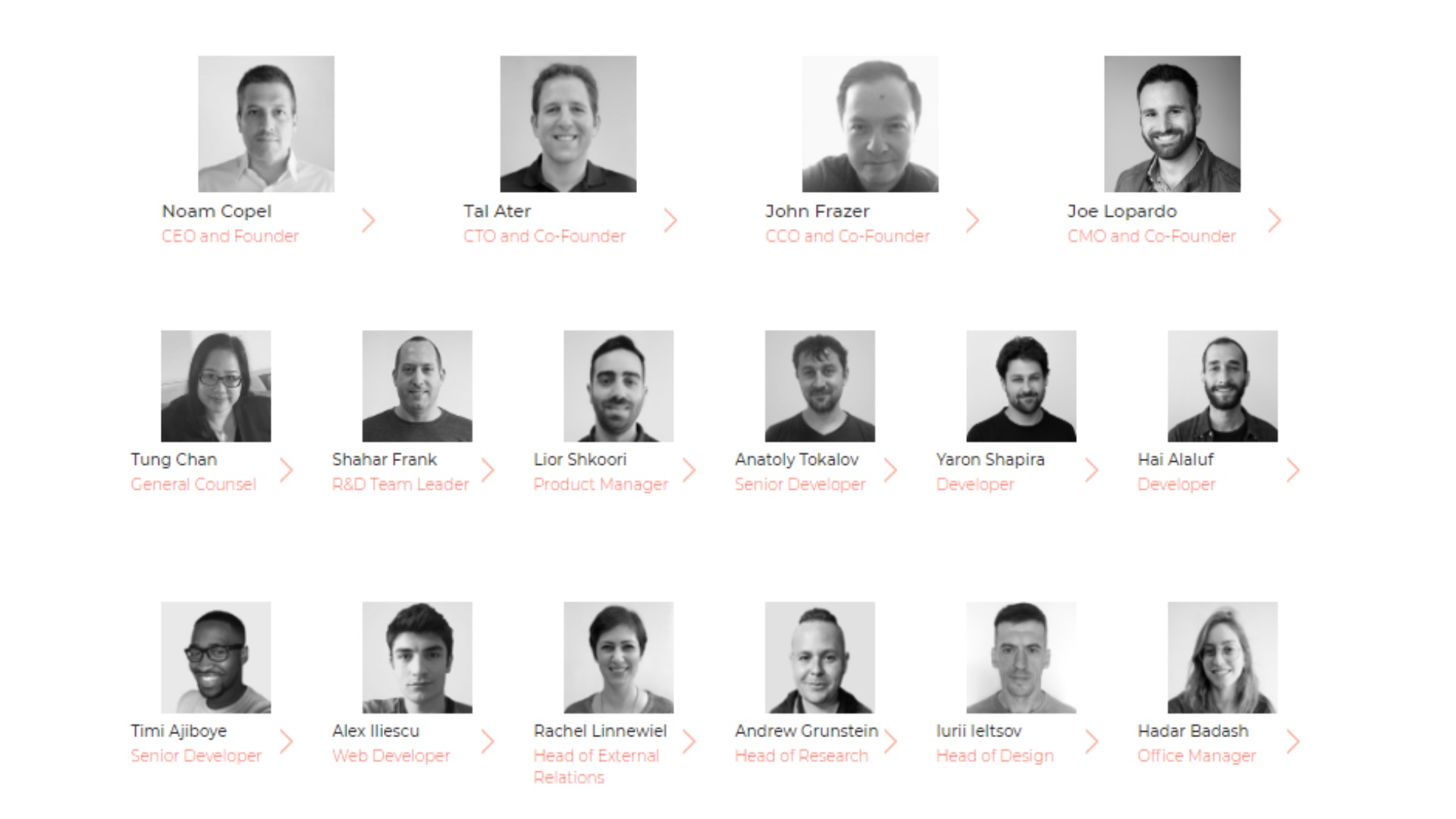 || Roadmap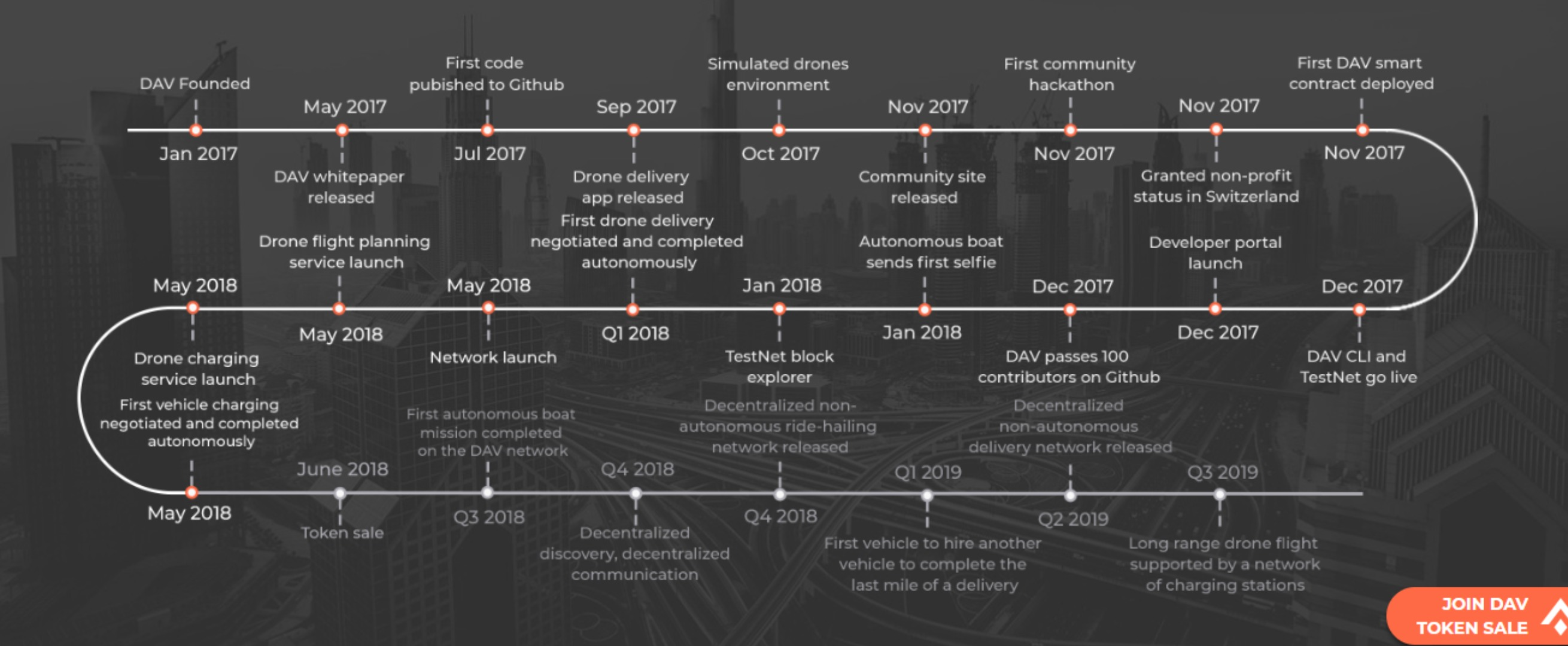 || Project supporters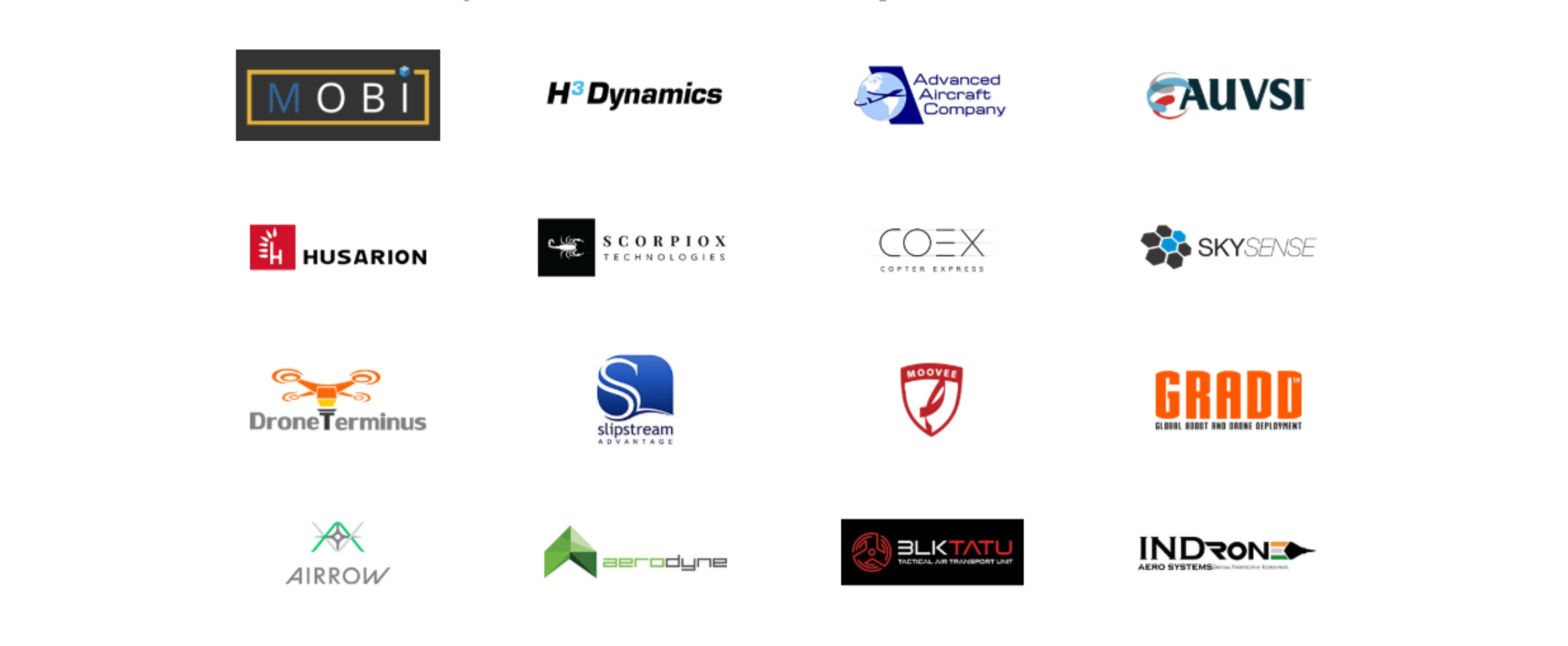 || Project conclusion
It should be noted that a very strong team worked on the project, which made every effort to develop such a universal platform. Many experts predict that the DAV a great success, since their idea is really important and promising. To learn more about the project and the subtleties, I recommend you to read their technical documentation and view their social resources.
More information ;
WEBSITE: https://dav.network
TELEGRAM: https://t.me/DAVNetwork
WHITEPAPER: https://dav.network/whitepaper.pdf
ANN THREAD: https://dav.network/whitepaper.pdf
BOUNTY THREAD: https://bitcointalk.org/index.php?topic=2619886.0
FACEBOOK: https://www.facebook.com/DAVNetworkTeam
TWITTER: https://twitter.com/DavNetwork
MEDIUM: https://medium.com/davnetwork
REDDIT: https://www.reddit.com/r/DAVNetwork/
YOUTUBE: https://www.youtube.com/channel/UCPuAOygDwCiLOdLosiQJJ1w
GITHUB: https://github.com/davfoundation
Prepared by ;
My Bitcointalk Profile Link: https://bitcointalk.org/index.php?action=profile;u=1547972;sa=summary