RIPAEX – A Crypto Asset Marketplace Built on The ARK Blockchain Technology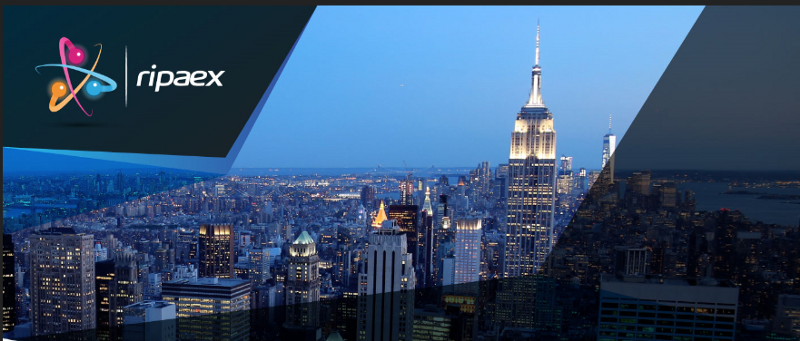 Cryptocurrency has emerged as the true saviour for the users of the digital world and has provided us with a new hope of trust and transparency. The market capitalization and the number of users across the world is a clear indication of the popularity of Bitcoin in such a short span of time. A few years back nobody cared about cryptocurrencies but the situation has totally changed today. People, governments and business have become interested in the cryptocurrency and the technology behind it. Basically the rise of cryptocurrency and subsequent attention brought to blockchain technology has prompted nearly every industry to evaluate the benefits of integrating the technology into their operations. One such firm at the forefront of blockchain innovation is RipaExchange
You may be contemplating on the crypto coin that will be best for your investment. You might have even found yourself investing in one of these Cryptos but you did not gain your profit as you expected because, some developers, after hitting their target and making a huge sum of money, dropped the project, and left investors in the middle of no where. All hopes are not gone. Lets start a new page in you new or next journey to investment for profitable earnings. I will be introducing you to the RIPAEX platform which is a hybrid-decentralized exchange with a strong focus on lowering the entry level for opening new exchanges and giving crypto traders safe and secure trading partners to operate on a daily basis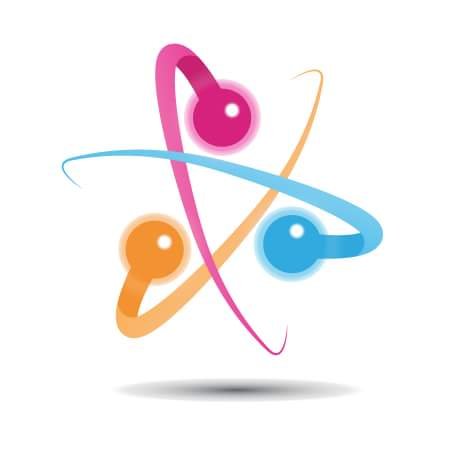 Ripa Exchange is an hybrid-decentralized exchange with a strong focus on lowering the entry level for opening new exchanges and giving crypto traders safe and secure trading partners to operate on a daily basis.
RipaEx is a Crypto Asset Marketplace that will host several cryptocurrencies exchanges, the main focus of the project is to provide resources and technologies to allow the opening of new exchanges at a more affordable cost, through an Open Source Exchange platform totally free, efficient, reliable and will also have shared orderbook with all other exchanges of the network making even the new exchanges have liquidity since its first day of operation.
The RipaEx ecosystem is built on top of ARK technology, but it's hosted in a distinct blockchain. It is simply RipaEx an entire ecosystem being built into the blockchain RIPA which is an ARK fork.
The central main goal is to assemble the world best open source crypto resource commercial center with an elite exchanging motor and security which can be trusted and appreciated by clients. Withal we require to move the digital mazuma trade innovation forward by offering avail and include incipient highlights. We are availing individuals to construct simple their possess trade the world over."
SOLUTION PROVIDED BY RIPAEX
The RipaEx network will offer complete solutions to facilitate the opening of new crypto exchanges. This will allow them to create a strong and prosperous network of decentralized exchanges working together in a completely secure system through blockchain technology. The main goal of the project is to lower the barriers by allowing the exchanges to focus on what really matters.
This means that it will no longer be necessary to worry or spend time and money developing a platform or even have a high capital to provide liquidity because that is exactly what RipaEx proposes to deliver to the new exchanges, increasing the possibilities for them can leverage their business.
FEATURES OF RIPAEX PLATFORM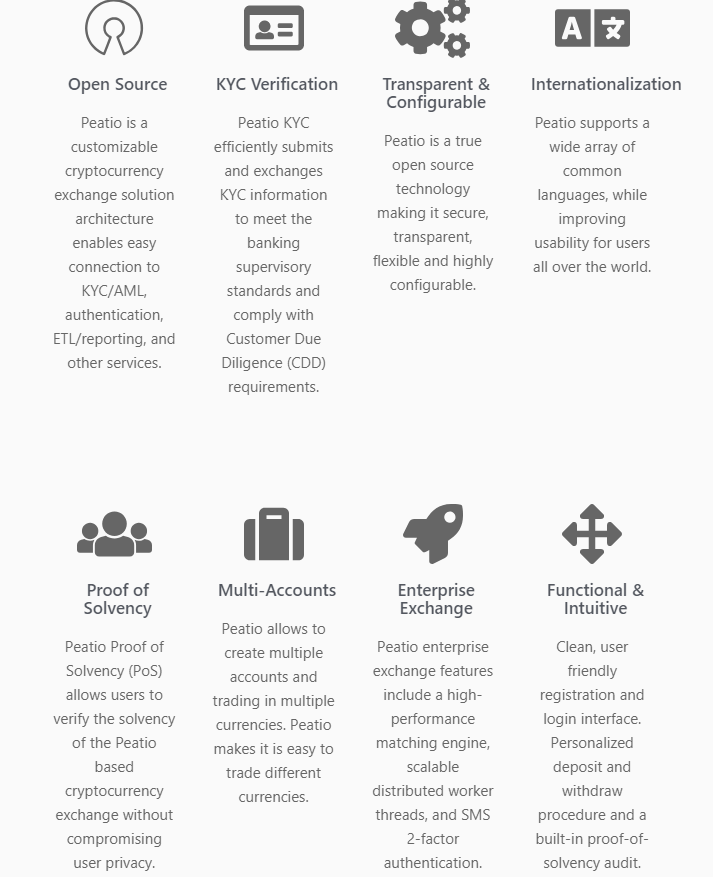 Open source
Peatio is a custom architecture for cryptocurrency exchange solution, allowing easy connection to KYC/ AML, authentication, ETL / reporting and other services;
Verification of KYC
Peatio is effective KYC and exchange KYC information to meet the standards of banking supervision and comply with the requirements for Due Diligence (CDD);
Transparent and customizable
Peatio is a true open source technology that provides reliability, transparency, flexibility and the ability to customize all new blockchain-based projects;
Internationalization
Peatio supports a wide range of common languages and improves the usability of the decentralized platform worldwide. The developers are going to do everything necessary to provide their customers with the opportunity to establish mutually beneficial cooperation;
Proof of solvency
Peatio Proof of Solvency (PoS) allows users to verify the solvency of a Peatio-based cryptocurrency exchange without compromising privacy. This is a real guarantee of protection against fraudulent schemes used in the modern world;
Multi-Accounts
Peatio allows you to create multiple accounts and trade in different currencies. Peatio makes it easy to trade different currencies. You no longer have to spend time looking for different services – all manipulations with the cryptocurrency can be performed within a decentralized platform;
Corporate exchange
Peatio enterprise exchange capabilities include a high-performance compliance mechanism, scalable distributed workflows, and two-factor SMS authentication;
Functionality and intuitiveness
The most simple, convenient interface for registration and login.
Individual Deposit and withdrawal procedure and built-in audit of solvency verification.
Ripa Exchange trading console
The Ripa Exchange trading console is a fully responsive trading interface, built with a flexible design that gives you a great opportunity to save time and money, allowing your customers to conveniently access your content on any device.
Ripa Exchange specializes in developing beautiful interfaces for content, while balancing your application so that it is consistent as the viewing area increases.
Ripa Liquidity Service Provider (RLSP)
The platform will share liquidity through the Ripa Liquidity Service Provider (RLSP) functionality that will create a unified orderbook connecting all the exchanges in the RIPA network guaranteeing high liquidity. This functionality combined with two other innovative Smart Bridge and ACES technologies will be able to make the Ripa exchanges perform cross-chain operations, that is, distinct blockchains will be able to exchange information.
TOKEN AND ICO DETAILS
Token Name: XPX
Supply: 115 Million XPX
Tokens for Sale: 74,750,000 XPX
Pre-sale: April to June 2018
RIPA TEC: July to December 2018
The XPX token will play a key role in financing the project as well as being the official currency for payment of services within the network such as listing cryptocurrencies, promoting new projects, sharing liquidity between network exchanges in addition to payments at RipaEx Store.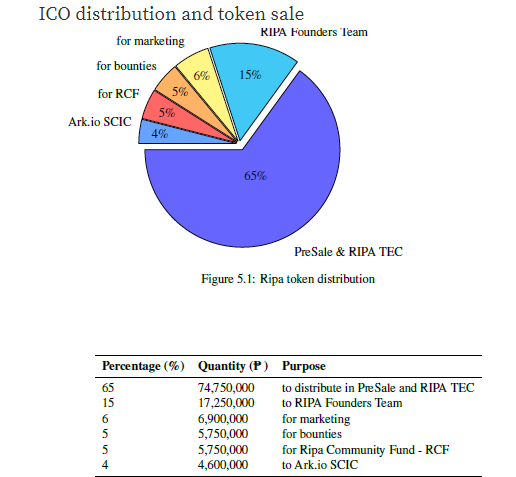 You can get XPX here: https://tec.ripaex.io/sign-up
ROADMAP


2017 — idea conception, analysis
2018 — genesis block creation, private sale, RIPA TEC
2019 — Ripa Exchange Opening, FIAT <-> CRYPTO operations, RLSP analysis, RIPA VM
CENTRALIZED crypto asset marketplace based on Peatio: everybody can download the code and install in their servers. Ripa Exchanges in the Ripa network won't talk to each other in this phase.
Ripa Liquidity Service Provider technical analysis, implementation, deployment
2020 — Hybrid-decentralized exchange
RLSP provider: Ripa Exchanges in the Ripa network will talk to each other with RLSP
2021(Q2) — Fully decentralized
TEAM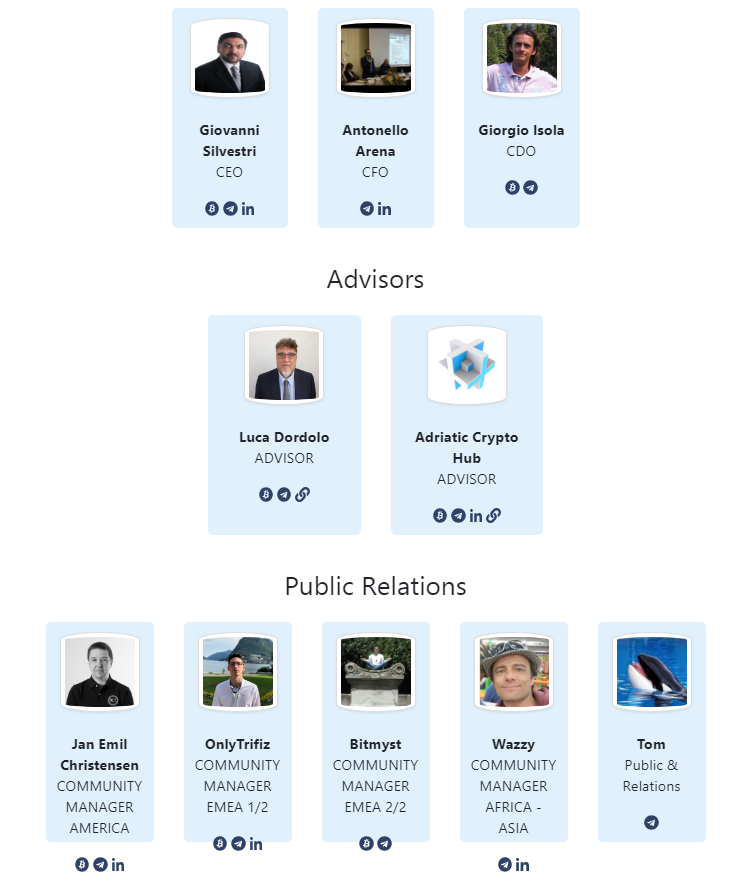 FOR MORE INFORMATION PLEASE VISIT THE LINKS I HAVE PROVIDED BELOW;
Website: https://ripaex.io/
Whitepaper: https://github.com/RipaEx/whitepaper/raw/master/eng/RipaEx_WP_EN.pdf
ANN Thread: https://bitcointalk.org/index.php?topic=3759172
Twitter: https://twitter.com/ripaex
Facebook: https://www.facebook.com/ripaex
Steemit: https://steemit.com/@ripaex
Telegram: https://t.me/ripaex
Author: BrainerdPaul
BitcoinTalk profile link: https://bitcointalk.org/index.php?action=profile;u=1680409