RipaEx – Crypto Asset Marketplace
Introduction
Until now, the cryptocurrency space has been dominated by centralized exchanges that help facilitate transaction from government currencies to cryptocurrencies.
Centralized exchanges, like Coinbase, are easy to access and easy to use. However, as many have failed to adequately secure their customers' funds, decentralized exchanges are becoming a popular concept.Decentralized trading platforms offer an alternative, and perhaps even more valuable service, by promising greater security and transparency. They do not rely on third-party services to hold customer funds. Instead, peer-to-peer transactions are possible through an automated process. The benefit of using a decentralized exchange is that there is no need to put any trust in the exchange platform itself, as the funds are held by the user in a personal wallet, rather than with a third party. Decentralized exchanges can also provide more privacy, while reducing the risk of server downtime, if only for those who are more tech-savvy.
Unfortunately, decentralized trading platforms still lack the commodity, easy of use, and overall "user support" to attract a mainstream user base. Therefore, the liquidity and market depth of these exchanges is still quite low.
Improving the liquidity in decentralizing trading platforms is one way to help encourage mainstream adoption. Of course, many factors contribute to the liquidity of an asset. But, if the ways in which consumers make monetary transactions using cryptocurrencies could be simplified, then it's not difficult to imagine that the demand for such assets would increase.
In opening an exchange we can say that the three main challenges are platform development, security and liquidity and only these three points consume an absurd amount of capital and time, this ends up limiting the participation in the sector since to play this game requires high-risk investments. The RipaEx network will offer complete solutions to facilitate the opening of new crypto exchanges. This will allow them to create a strong and prosperous network of decentralized exchanges working together in a completely secure system through blockchain technology. The main goal of the project is to lower the barriers by allowing the exchanges to focus on what really matters. This means that it will no longer be necessary to worry or spend time and money developing a platform or even have a high capital to provide liquidity because that is exactly what RipaEx proposes to deliver to the new exchanges, increasing the possibilities for them can leverage their business.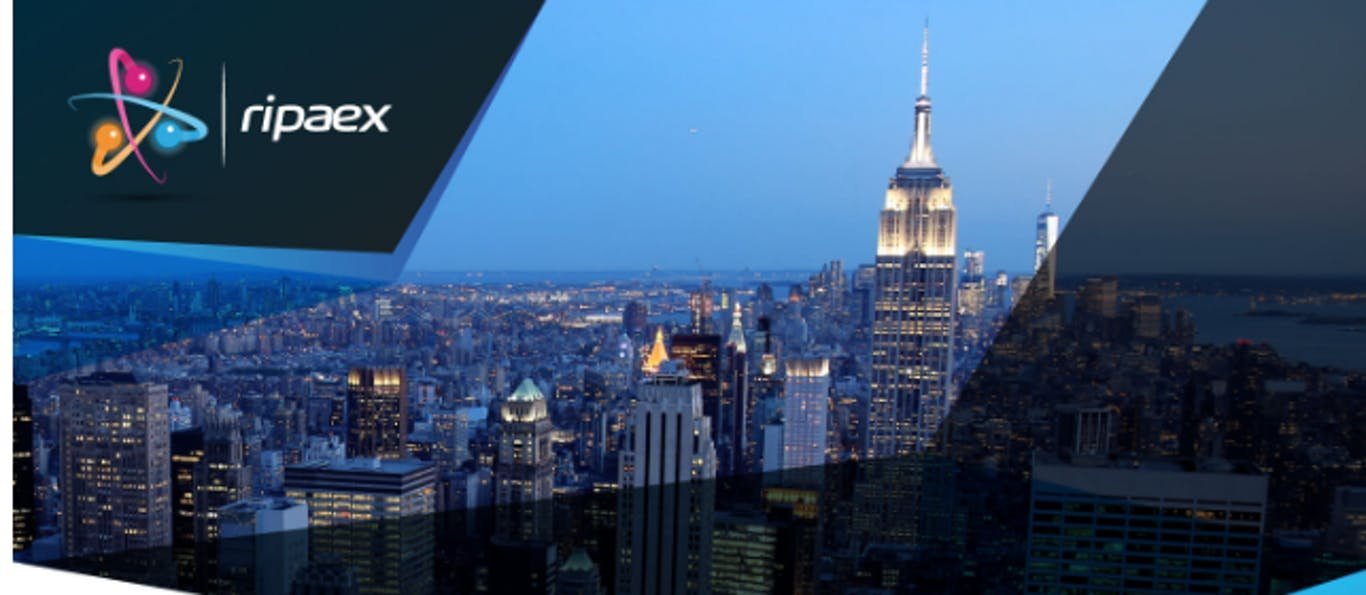 RIPA Exchange
This exchange has been based on the Peatio Open Source code. Ripa Liquidity Service Provider (RLSP) has helped ensure that all the exchanges operating on this network will use a shared order book. What this means is that exchange managers need not worry as they will be assured of continued liquidity from the very first trading day.
RIPA Features
Ripa exchange supports a large number of features and is fully open source enabling the exchanges to customize according to their needs. Peatio is a secure, ready-to-use platform with support for multi-languages, multi-accounts, and many other features.
Ripa exchange also uses Peatio, an open source assets exchange, a complete platform able to handle all the demand of an exchange and is totally safe and easy to use. The team made changes making it even better to distribute it free of charge to the exchanges of the RipaEx network
DPOS consensus : RIPA adopts the DPOS (Delegated Proof of Stake) protocol is the main alternative to POW (Proof of Stake). This consensus ensures lower electricity costs, lower transaction rates, a faster and safer network, and greater decentralization than Bitcoin.
Ripa Exchange Trading Console: The Ripa Exchange Trading Console has been proclaimed as "a fully responsive trading UI built with responsive design." This has been done to save one's time and money, while increasing convenience to users whether it means through a desktop or mobile format.
Multi-Accounts: Peatio allows you to create multiple accounts and trade in different currencies. Peatio makes it easy to trade different currencies. You no longer have to spend time looking for different services .
UNique Team
Ripa exchange have ambitious goals  which will enable them to set new standards for the market. To achieve this goal a strong Team is built with all the necessary skills, talents and long-time experience needed for the project. Most of the team members on Ripa exchange verified LinkedIn profiles. This is all good because the more transparency a company have in regard to their team, the more trustworthy they typically are.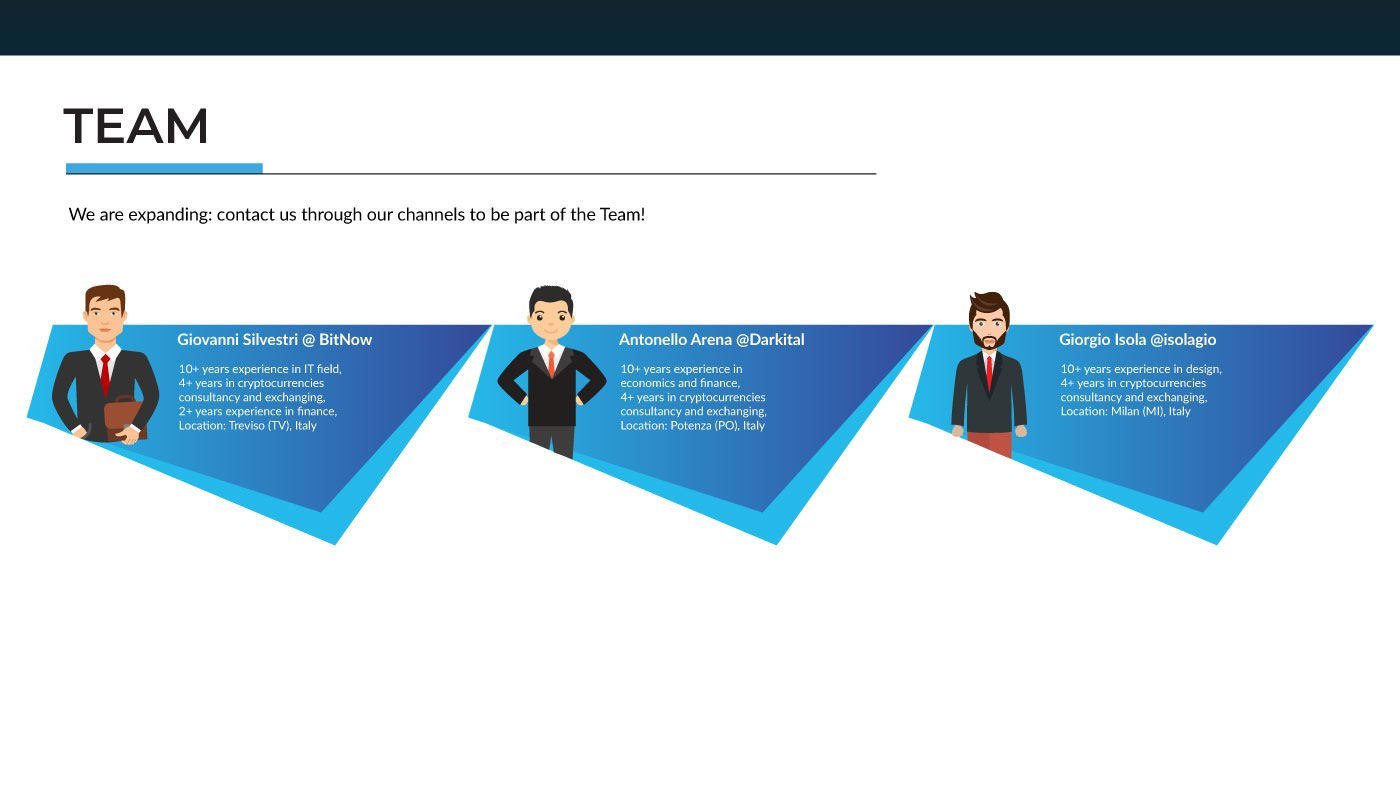 Token & ICO Details
Token Name: XPX
Supply: 115 Million XPX
Tokens for Sale: 74,750,000 XPX
RIPA TEC: July to December 2018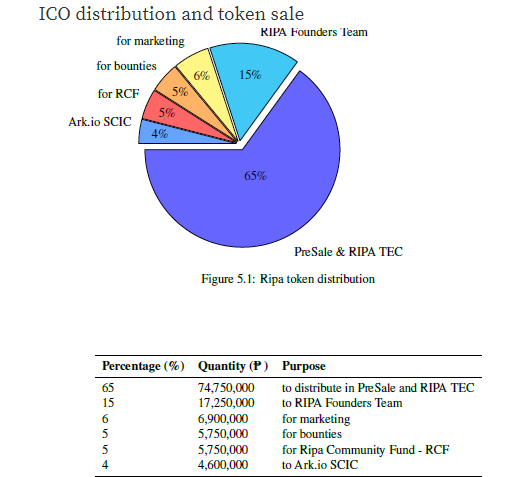 Roadmap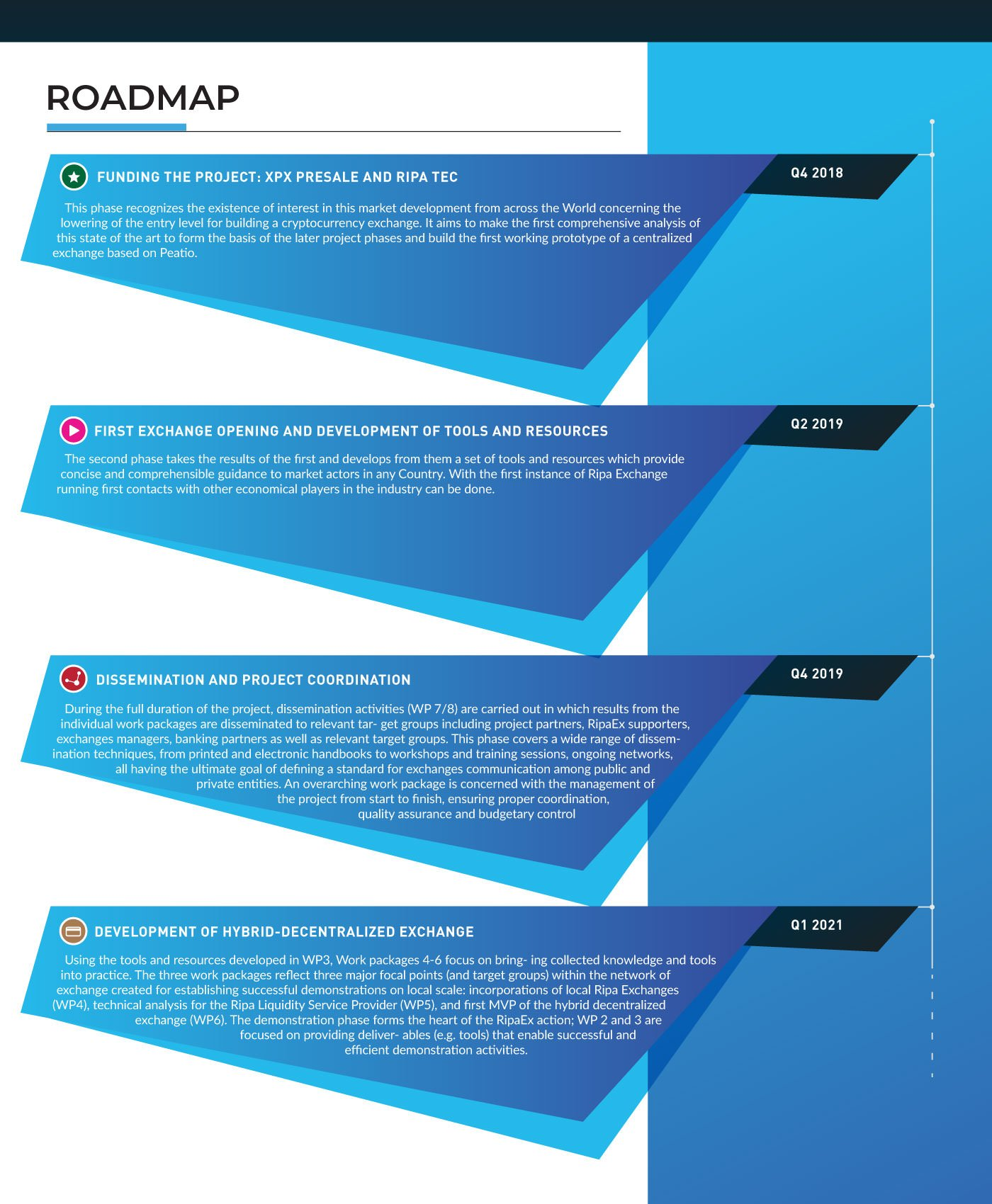 NOTE: This article is just a guide to potential clients, stakeholders and everybody itching for a snip of this wonderful project and its published regarding bounty campaign. I am not a project team member or its representative but a supporter of this incredible project. The whitepaper will provide an in-depth and thorough analysis of this wonderful project. You can click on the link below and find out more about this wonderful project.
Website: https://ripaex.io/
Whitepaper: https://github.com/RipaEx/whitepaper/raw/master/eng/RipaEx_WP_EN.pdf
ANN Thread: https://bitcointalk.org/index.php?topic=3759172
Twitter: https://twitter.com/ripaex
Facebook: https://www.facebook.com/ripaex
Steemit: https://steemit.com/@ripaex
Telegram: https://t.me/ripaex
Author: SanZoldyck
My BitCointalk profile: https://bitcointalk.org/index.php?action=profile;u=1045517;sa=summary