If you are reading this article, then perhaps you are thinking about earning money in the cryptocurrency world and you know something about it. I think you understand that it is very difficult to receive income from mining today - you need not only to invest a lot of money into the farm, but also to know how to service it.
So much easier to earn money on cryptocurrency trades. There is no need for a large initial investment (100–200 dollars is enough), and the process is much simpler than mining. Sell when expensive, and buy when cheap - that's the secret of success.
Cryptocurrency exchanges are actively advertising because they understand that they offer the easiest way to earn money by trading tokens. I assume that you haven't heard about the specific mining pools and stores of equipment for the production of cryptocurrency. But about Poloniex, Bittrex, Kraken you probably know something - saw at least one advertising banner or read reviews.
But are the existing exchanges ideal? Of course, they fulfill their task - they allow exchanging one token for another. But we cannot say that they are very client-oriented.
First, at most sites there are only cryptocurrencies. They do not accept Fiat under any pretext. And this is already a serious brake for the beginner, who learned about tokens more recently. He doesn't have a cryptocurrency and using exchangers is a long, complex and expensive process.
Secondly,the interface of exchanges is not always friendly to the user. Developers of sites don't take into account that not all bidders are professionals and immediately know what to do.
Now however there is a solution that will bring the trade of cryptocurrencies closer to the average user. This solution -the cryptocurrency platform -Beaxy.
What is Beaxy?

Beaxy is a platform where any interested person can buy tokens, sell tokens and get great profit.
I think that after this proposal many readers have become skeptical about this project. It seems that now there are so many crypto-exchange that it is unrealistic to offer something new in this area.
But we wouldn't be talking about Beaxy if this were not the case. Let's look!
Benefits of Beaxy:
referral program - by inviting a friend or acquaintance, you will get 10% of commissions that he will pay for the exchange of cryptocurrency;
work with the fiat currency - on Beaxy you can replenish your account with fiat money and immediately get a cryptocurrency to be used for bidding;
low commission - 0.2% of the purchase price (if you use only cryptocurrency, the fee will decrease to 0.1%);
round-the-clock support - Beaxy promises that the operators of the customer service will be in constant communication in live- chat and quickly solve the problems of users;
Loyalty program - you can get back up to 20% of paid commissions;
security - Beaxy uses PCI-DSS and ENSA-encryption algorithms;
mobile applications - Beaxy makes trading convenient not only for computer users: applications for Android and iOS will also be launched;
ICO - Beaxy will provide an opportunity to conduct ICO on its platform. The projects will be thoroughly verified, guaranteeing ICO participants the security of their investments.
In addition, the developers of Beaxy adhere to the approach is not typical for modern ICO-projects. First they develop and demonstrate a working platform, and only then they collect investments for the ICO for its expansion and development. This increases the trust of users - you can personally try and decide to invest in the project or not.
ICO Details
The pre-sale will begin on June 1, 2018. The main round of the ICO starts two weeks later - on June 15.
Crowdsale will last until July 15, 2018.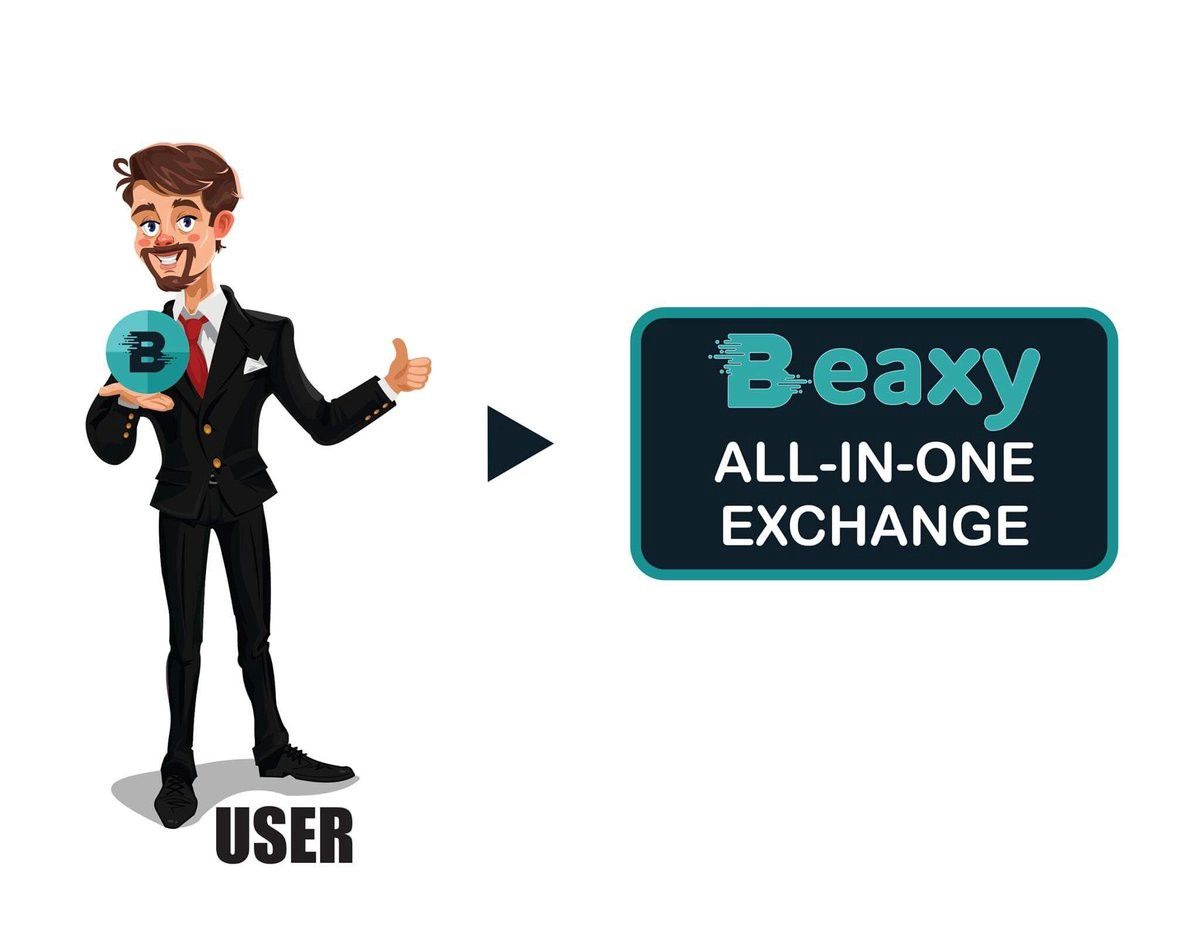 Conclusion
Beaxy is a "compilation of the best solutions", which will combine the advantages of all cryptocurrency exchanges. Today, the advantages that Beaxy has are already offered by various sites. But each such platform can give only a part of the advantages of Beaxy.
The trader knows that by registering with Beaxy, he gets secure storage of finance, minimum commissions, can replenish the account with the fiat money, use the loyalty program, trade through iPhones and even invest in promising and verified ICO.
Of course, these advantages are not unique. But no one wants to run from one site to another. Much more convenient and faster to do everything in one place. And Beaxy is one of the first projects that give such an opportunity.
More details can be found on the links below:
Website: https://www.beaxy.com/Registration?code=4DVCHPC5IR
WhitePaper: https://beaxy.com/docs/Beaxy%20Whitepaper.pdf
Telegram: https://t.me/Beaxy
Twitter: https://twitter.com/BeaxyExchange
Facebook: https://www.facebook.com/beaxyexchange/
My Bitcointalk profile:https://bitcointalk.org/index.php?action=profile;u=1294074