RXEAL- LATEST WAY TO PROFIT FROM REAL ESTATE
Introduction
Life, they say, is a renting space. We are renters on this planet. I can't claim that a truer explanation of life on earth ever existed. We are in a sense living on earth as renters. A fixed amount of life and a fixed amount of time and everyone vacates his place for the next one. Aren't our rental businesses similar to our life? Renting our space to others or renting our cars in lieu of earning a living is a serious business. Companies stand on that principle.
We cannot deny that. But, like every deal, there exists a dispute and this business is no exception. We can no longer decide between right and wrong. There is close to 6,000,000,000 euros lost in dispute resolution. And, that's too bad for any industry out there, which is trying to stand firm on its ground. We cannot help but notice that is there a solution to it. The solution of the security deposit is collapsing given a large number of cases, where the renter is not paid his security deposit. A final end, which lets us resolve this issue without financial burden. Can't we think of something, which provides reliability in the deal?
SOLUTION OFFERED
RxEAL is here with a better deal which provides the best solution for the real estate and car rental businesses. An approach based on the blockchain technology which allows easy transaction of assets between engaging parties. Ethereum based smart contracts are utilised to create trust and security on the platform.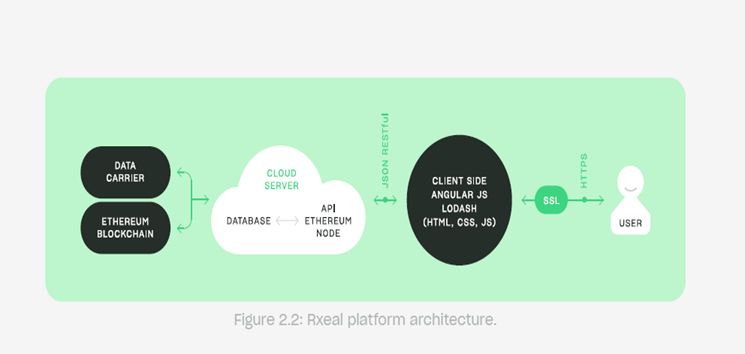 The smart contract is signed between the engaging parties before the deal is signed and that is stored in the ethereum blockchain. If in any case, the dispute arises between the engaging parties, an independent panel of arbitrage, who are expert and qualified people, exist on the platform. They will be awarded Rxeal tokens for their service.
Blockchain Technology
The RxEAL project utilizes Ethereum blockchain technology in order to execute the sophisticated logic in smart contracts on the nodes within the network.
The Ethereum network is currently the most advanced smart contract platform with an outstanding team behind it, as well as an extensive library of development frameworks and a growing user base. It is crucial for our platform users to have the highest level of trust in the underlying network and the knowledge that the project is being constantly improved.
Deposits are stored inside the smart contracts and are irrevocable by any party unilaterally unless a previously programmed condition both parties agreed on is triggered by a smart contract. This approach eliminates the possibility of violation of the contract terms.
RxEAL does not store deposits nor does it have any access to the funds kept in smart contracts on the Ethereum blockchain. RxEAL is a platform that provides users with an interface to generate and deploy the smart contracts with no technical knowledge required.
Deposits to smart contracts will be made in ETH or Dai ERC20 compatible tokens.
ICO
The sales start schedule will start at 3 pm on December 4, 2017.
Pre-sale end at 15:00 on December 3, 2017
Private token pre-sale end
Pre-sale of tokens begins at 12:00 UTC on December 4th, ends at 12:00 UTC on December 31st or ends when the pre-sale limit is .
Pre-sales participants can purchase 100% bonus RXL tokens at a fixed rate of 0.00125 ETH.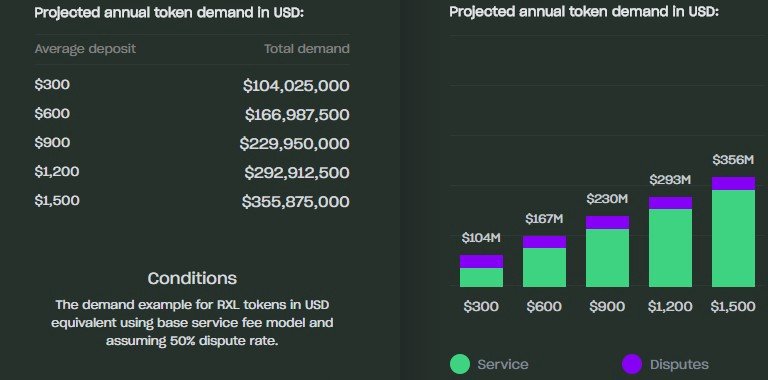 Business Development Strategy
RxEAL will invest heavily in marketing and sales activities to foster business growth.
CONCLUSION
To showcase their commitment to the platform and problem, they have launched a Platform demo of the solution, which anyone can try. As the market for the rental business grows and spreads its wings, we will require a reliable platform like RxEAL, which not only helps easy dispute resolution but advances the path for the mass adoption of the cryptocurrency in the industry. It can be thought as the latest addition to the long list of the innovative application based on the blockchain technology. People go through different phases in life and having a secure platform which helps them earn with safety and security is the requirement of each generation.
We cannot help but notice that their project expansion in the countries like The USA and The UK would be the perfect market for the application like RxEAL. "Gain from Tomorrow", which is investing in the right opportunity at the right time helps you reap great rewards. They wish to become the next stop for every rental transaction by providing an ecosystem for the entire rental business. I can say that they are going to bring immediate changes in the rental market if the platform delivers what it promises. So, are you ready to invest in the application and technology of today, which brings trust and transparency in the rental market?
Important links:
Website : https://rxeal.com/
Whitepaper : https://storage.rxeal.com/public/RxEAL_White_Paper.pdf
My profile Bitcointalk:https://bitcointalk.org/index.php?action=profile;u=1036386