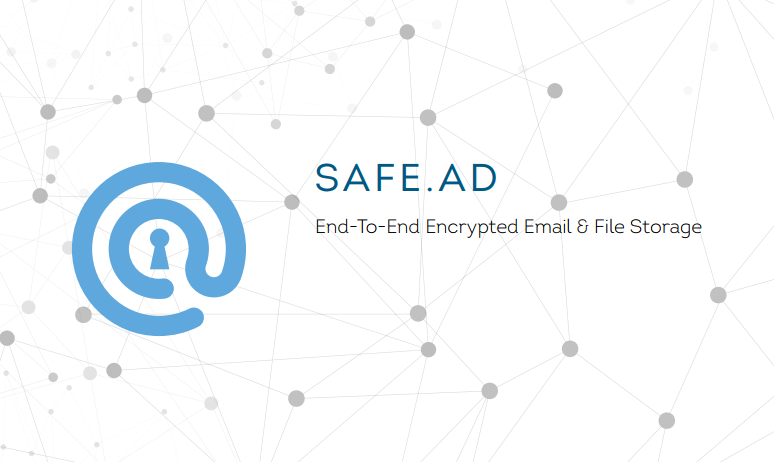 E-mail is a traditional method of communicating on the internet. E-mail remains the most common and most often used communication means in the modern world. An e-mail address is needed for any internet activity, from online shopping to registering on social media.Although modern e-mail systems handle their core task of communication between people perfectly well, its standards fail to take into account the security of the correspondence and the personal data of its participants.
All popular providers deliver mail to their servers via an encrypted channel but store everything on servers in an open format that can be accessed by administrators, security services, algorithms that scan messages to display advertising, and hackers.
Traditional encryption algorithms like PGP have some disadvantages: First, they require installing additional software; Second, the open keys may be compromised during exchange; and Third, the package-oriented structure of PGP makes data streaming somewhat complicated.
From Safe.ad's point of view, the ideal electronic correspondence system must be decentralized, self-manageable and reliable. Modern encryption algorithms are secure, and today's devices are sufficiently advanced to use on-the-fly encryption.
Modern e-mail lacks tools for establishing the authenticity of correspondents. There is no guarantee that the content of your messages won't be distorted or replaced before reaching the recipient. Currently, email providers store data on mail servers unencrypted, so any person or software can view and analyze their contents.
The next generation e-mail system that Safe.Ad is creating meets the following requirements:
It is compatible with existing mail protocols (resolved);
It does not have a single center for data storage and management (decentralization);
Public keys and identification data of users are stored in blockchain and therefore cannot be masqueraded or compromised. Recipient identification is guaranteed, and public keys can't be replaced by a third party (resolved);
All data that is sent and stored is reliably encrypted, with no exception. That includes metadata, headers, and attached files (resolved);
There is no message size limit (resolved);
No additional software required, everything works in any browser, including those on mobile devices (resolved). Installing the application on your mobile device will improve the user experience, but is not necessary;
The cryptographic architecture is optimized for data streaming and may be adapted to other types of applications, such as group calls, video-conferences, etc. (resolved);
Public API providing access to user keys allows creating third-party applications based on the new architecture and integrating existing systems into the new platform;
Our solution is several times less expensive than existing commercial applications (starting at $1 per month), including a long period of free use for new customers;
Spam protection implemented at the system architecture level;
Open source software, the code can be checked and modified by the community;
The system offers essential performance equal to existing email platforms while providing dozens of revolutionary features
Safe.Ad Advantages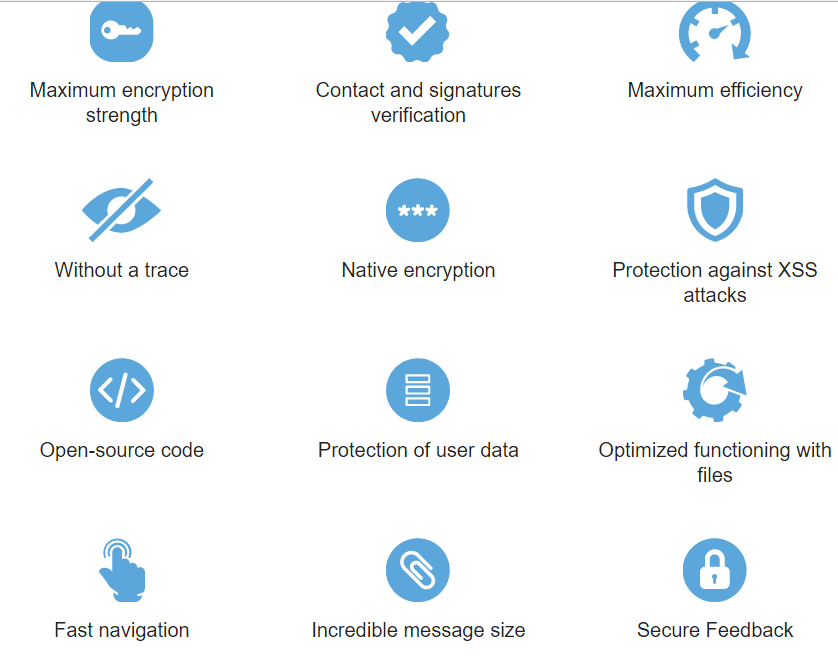 Token
The token is called SAFE, it was issued according to the ERC20 standard and is a utility token required for our service. The starting value of 1 SAFE token will be 1 USD. Half of all tokens will be sold to token holders during the ICO; the second half will remain in possession of the Safe company.
Token Details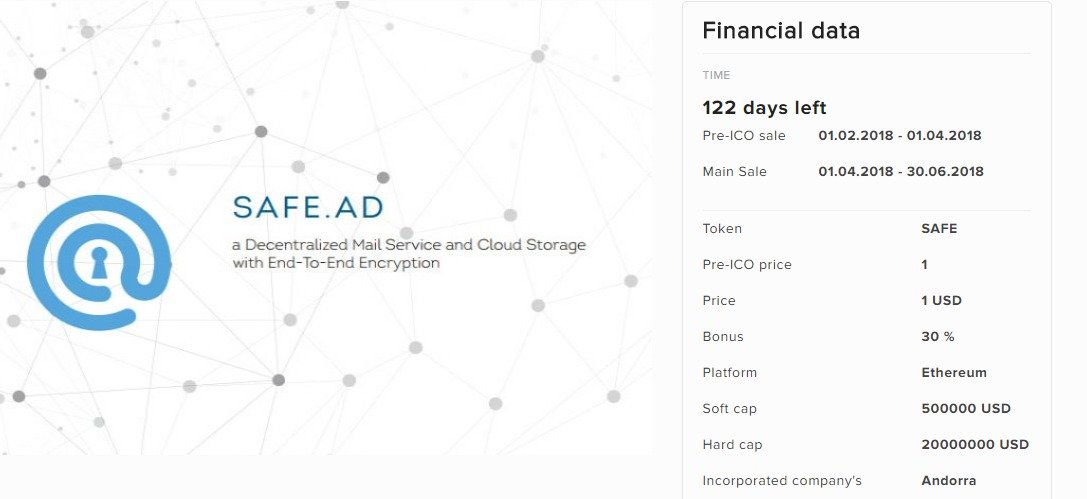 Token Distribution


Road Map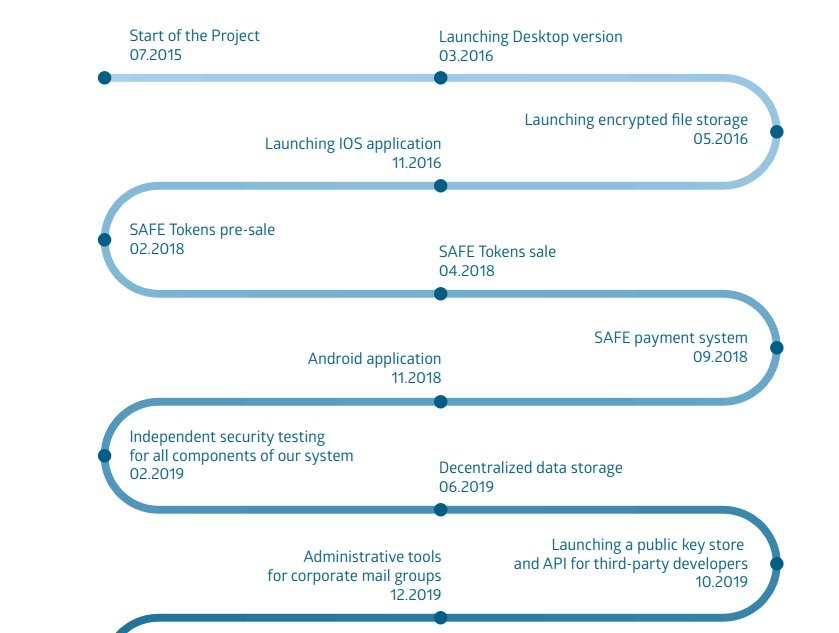 For more information, please visit:
Website: https://safe.ad/ico/
Whitepaper: https://safe.ad/docs/wp_en.pdf
Twitter: https://twitter.com/safeadofficial
Github: https://github.com/safead/client
Reddit: https://www.reddit.com/r/safead/
Bitcointalk Thread: https://bitcointalk.org/index.php?topic=2799478.0
Telegram: https://t.me/safead
Author: JigaMola
Bitcointalk profile: https://bitcointalk.org/index.php?action=profile;u=1847143