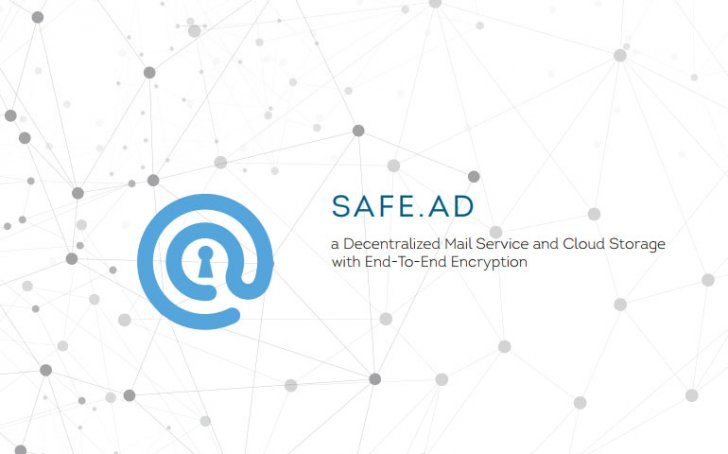 E-mail is a traditional method of communicating on the internet. The earliest version of e-mail was created in 1971, and it has practically not changed since then. Although modern e-mail systems handle their core task of communication between people perfectly well, its standards fail to take into account the security of the correspondence and the personal data of its participants.
All popular providers deliver mail to their servers via an encrypted channel but store everything on servers in an open format that can be accessed by administrators, security services (who are not always honest), algorithms that scan messages to display advertising, and hackers. The situation is the same with cloud data storage. Users upload personal photos and sensitive documents to cloud storage without proper consideration of the consequences.
The Safe.ad is a cryptographic architecture that is suitable for other uses besides e-mail. Some of the examples provided refer to using our architecture in data streaming. However, this particular email application only uses it if the email traffic is limited to our ecosystem; it is not used for email exchange with external sources.
The first application to use our new platform was our email app. It became the first example that showcased the speed, reliability and convenience of our new technology. File storage turned out to be a very organic addition to our e-mail client, so we combined both into one interface. But if you look at the encryption principles that we used in this application, it is clear that this technology can be employed to create a protected messenger or an application for voice calls or video conferences and so on.
VOLUME OF THE BUSINESS E-MAIL MARKET
E-mail remains the most common and most often used communication means in the modern world. An e-mail address is needed for any internet activity, from online shopping to registering on social media. There are currently 3.7 billion e-mail addresses registered in the world. The email services market grows by 17% every year, and by 2021 will reach 46.8 billion dollars (more than twice higher than the current value) according to study by Radicati Group, Palo Alto.
Every day, 269 billion e-mail messages are delivered to users, 39% of which are letters from private persons, and 61% is business correspondence. In the coming years, the number of business letters is expected to grow by approximately 13% each year, and the number of private letters will decline by about 3–4% per year.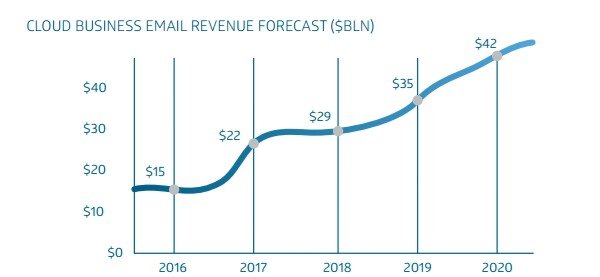 This is the ideal time to create an e-mail service that meets the growing demands of the modern world. The largest players on this market do not care about further developing the standard and haven't introduced any revolutionary innovations to the existing standard, because they are making huge profits off your letters.
TOKENS DISTRIBUTION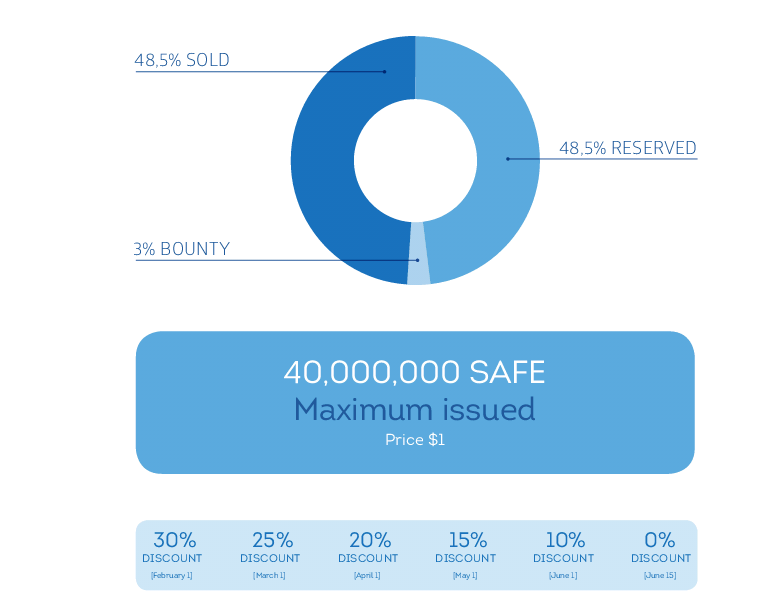 ROAD MAP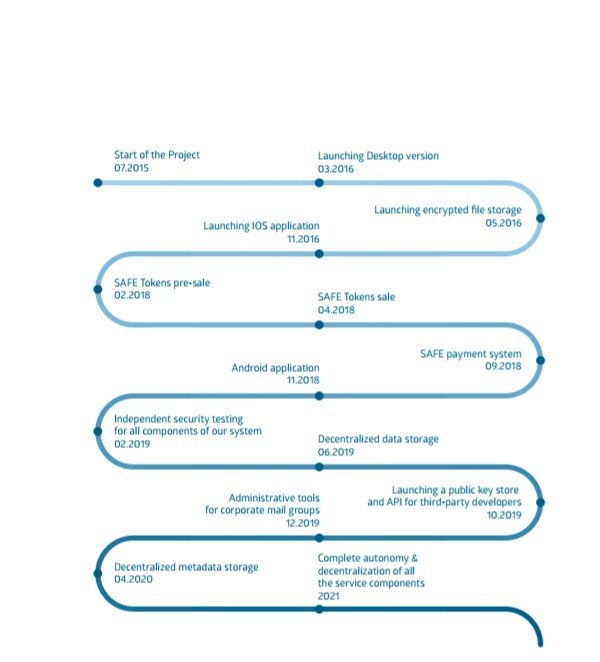 For more information please visit:
Website: https://safe.ad/ico/
Whitepaper: https://safe.ad/docs/wp_en.pdf
Telegram: https://t.me/safead
Ann Thread: https://bitcointalk.org/index.php?topic=2799478.0
Author: Crator Touch
My BitcoinTalk Profile: https://bitcointalk.org/index.php?action=profile;u=1612381