Safein : a digital identity management platform.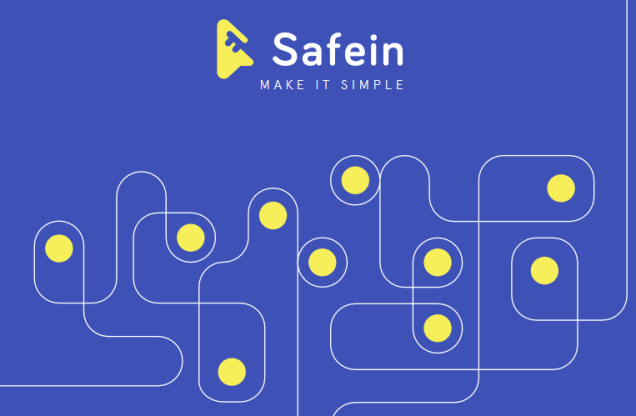 Safein is a decentralized single-on-board digital identity payment and identity management platform. The mission of Safein is to create revolutionary solutions for users and businesses. Safein provides a guarantee of convenience, trust, and security of all users who join the ecosystem.
That is, you can enter the password once for any online store and online payment, which will greatly improve the quality of e-commerce for both buyers and sellers. The problem now is that online shopping has remained at a low level of development, with weak data protection, problems in cybersecurity, the monopolization of many e-commerce sectors and multiple authorization on most online store sites. Often people forget their passwords because of what you need to go through a re-registration or use password recovery systems that delivers a lot of nerves and unnecessary loss of time.
building a universal gateway for e-commerce requires scale and wide product adoption by the target audience. Therefore, our growth strategy primarily focuses on the rapid scale of our user base and initially introduces platforms to communities that our team has the best access to – play and crypto-assets. To achieve these objectives, we will use similar incentive tactics as used by PayPal or Airbnb and reward the first users of our platform with the Safein token. Among the 3 vertical markets we will enter, the number of merchants and user wallets at the end of the 36th month in operations is estimated at 3,600 and 1.7 million, respectively. Cumulative monthly growth rate in transaction value is estimated at 18-20% and net commission income will grow in line. Operational damage is expected to be achieved in less time. 20 months after the launch of revenue generating activities.
Our vision work is already in progress and users will soon be able to try a fully functional MVP on our partner website and website. Beyond the further development of the platform itself, our team is currently working hard to expand the company's network of partners, the names to be announced in due course. The process of obtaining electronic money licenses in the EU is also ongoing.
The Safein platform has a unique advantage for both users and traders. First, users will undoubtedly appreciate the end of re-registration, KYC recovery and passwords, superseded by the direct access provided by our multifactor authentication solution. In addition, it's not an excessive account that offers better security and data protection, which is highly valuable to every consumer. Lastly, the ability to make easy payments in selected media has long been required by the market – Safein will also use this need to enable a completely seamless payment experience for all users and its dealers.
1.Combining The Best of Two Worlds 
Data shows that modern internet users strongly prefer single sign-in solutions like Facebook Identity or Google Accounts. In fact, about 88% of all online customers use these gateways from time to time to log in to sites they visit. On the other hand, Facebook or Google can not provide an account that is verified or qualified, which significantly limits user friendliness and growth. Consequently, there is a large market that is ripe for taking.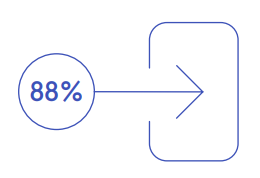 In light of this, as well as the problems in the cyber world mentioned in previous sections, the Safein team has decided to create a single login and payment solution that can be used universally on all sites. By doing this, we will wipe out the traditional way to build accounts on multiple websites, and we will enable the world to adopt Identity 2.0. This big step in technology can easily deviate from the ineffectiveness of KYC procedures and ultimately give the community a standard customer port for all e-commerce activities.
Equally important is our endeavor to ultimately enable our customers to properly protect the personal data used for e-commerce and, where possible, anonymously store. We strongly believe that immediate access to payment for services, without delays for KYCs or deposits, will undoubtedly lead to greater competition, increased conversion rates and thriving e-commerce. At the same time, traders will benefit from a significant reduction in their regulatory compliance, data protection, KYC and user aboard cyber security, as well as reducing the need for significant portion of customer service dealing with insignificant issues like password recovery.
2. Safein Architecture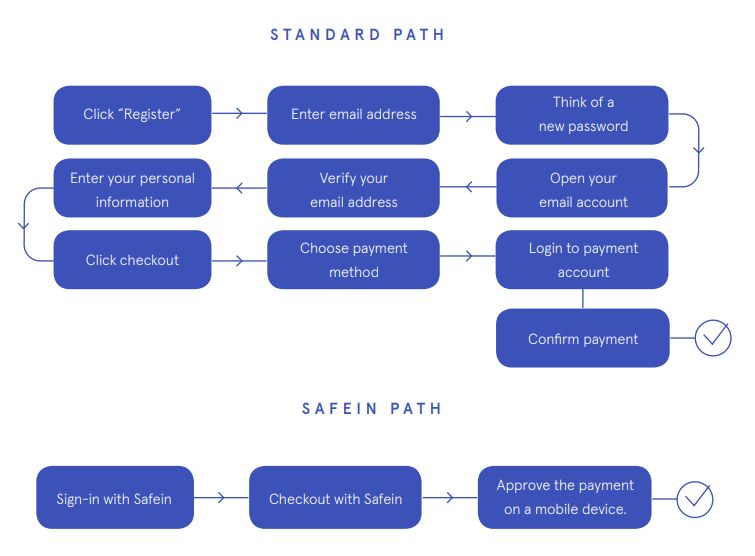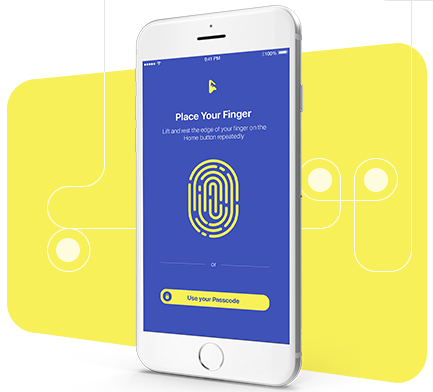 Safein allows users to log in and log in to new sites. Forget boring registrations and lost passwords. With your approval, we will deliver your data to new sites.
3. Manage your data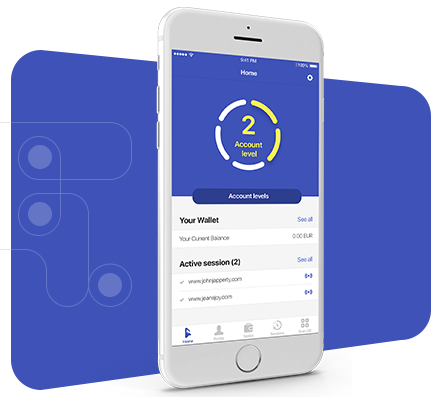 With Safein, you are always in control of which sites you know. You can anonymously log in online, or just share data that the website really requires. A single click will permanently revoke their access. On our webpane and mobile app, you'll see your entire activity history, including registrations, sign ups and payments.
4. Pay with fiat or crypto with zero attempts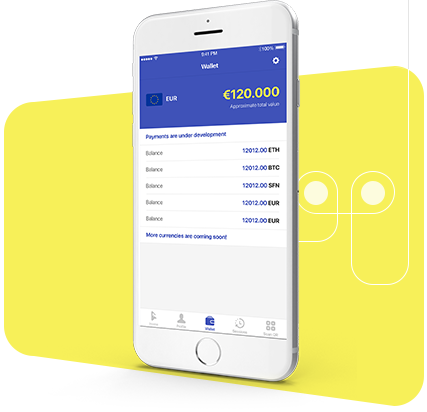 Once you have entered Safein, you can also make payments without any additional information. Save your money in traditional currency or any crypto, and Safein will automatically convert funds and provide you with the preferred retailer. Since every payment processed is within Safein's limits, it is instant, safe and inexpensive.
5. Single application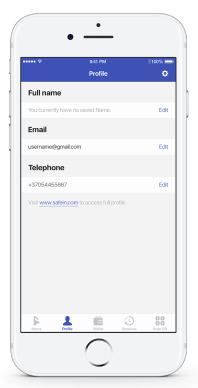 Before you integrate Safein, a merchant must choose which user data is required and must be obtained, and which data is optional and can be omitted. Our team will monitor this process and advise traders about whether their choices on data to be collected comply with applicable data protection regimes. In addition, the user will be able to choose whether or not to transfer the optional data to the merchant. Safein will try to develop a generation of users who value their personal data and do not share it as a standard at all. The same goes for merchants as we will try to do what we can, without losing our competitive advantages, to limit data retrieval requests and convince them to accept anonymous users wherever possible.
6. User Data Protection 
Safein's architecture was built in a way that solves most of these issues automatically. First of all, as required by recent developments in the EU, our users will always provide complete and clear information about what personal data is transferred to relevant websites. No such transfer will occur without the user's clear consent. Furthermore, once the user agrees to give his specific data to a merchant during the first login, the merchant will have access to this data on our platform at any time before this relationship is terminated by the user. Consequently, such traders will have few reasons for storing this information on their own server, thereby significantly reducing his and her user's exposure to hacking and data theft (as well as saving certain expenses regarding countermeasures for such threats).
7. KYC Procedure Engine
Safein team is currently in talks with the world's leading auto-ID authentication service provider to deliver extremely accurate results using its AI-powered document control algorithm. Such checks, where users only need to scan their IDs with their cameras and use self-use will be sufficient for most uses. Some advanced verifications, where users must comply with very specific regulations (for example, some cryptocurrency exchanges) will be manually handled by the Safein Team. This may take up to a few minutes, but compared to the current waiting periods for some exchanges, it is still a radical improvement, especially in the mind that users only have to do it once.
8. Copper protection mechanism
Crypto payments without buyer protection mechanisms rob customers of a money back guarantee in case of failure to deliver. Safein will therefore provide a buyer protection mechanism for crypto payments in its platform. The mechanism will only be imported if the goods are not properly received by the buyer or if not as described. Safein will provide all the tools to the buyers to protect their accounts. Traders can therefore feel safe as there will be no repayments or fraud. If buyers and sellers can not resolve disputes themselves, a well-trained Safein Support team will intervene and resolve the outcome of these disputes.
9. MVP
The Safein MVP allows users to create an account on the Safein platform and connect it to a mobile device. Safein is currently integrated into a demo site that allows users to log in with Safein without registering, adjusting their security levels for different sites, tracking their sign-in activities from their mobile devices, and closing active sign-in sessions at any time.
Multi Factor Authentication Mechanism and Digital Identify Management 
Security should be the main focus when managing your identity and purse online. Safein will have a multifactor authentication mechanism from the outset. While Safein integrates, each trader will be able to choose the minimum level of security that he needs from his users. For example, a merchant may request all subscription on the merchant's website and all payments must be confirmed by the user on the mobile device – ie (i) push notifications appear, (ii) the user must identify him by the PIN or fingerprint on the mobile Safein application and (iii) approve login or purchase. Users (on their panel) can also increase the overall level of security for each website individually. For example, although certain websites do not require mobile device confirmation for site enrollments,
Safein allows users to control not only their logins and actions, but also their tracking and management. Users will be able to see their full activity history, including login and payment, follow the devices they use, manage current active login sessions, and cancel at any time. Users can also easily see which websites have access to certain data. Most features associated with identity management are already available in MVP.
KYC Engine Procedures 
The Safein team is currently negotiating with the world's leading auto ID authentication service provider to deliver extremely accurate results using its AI-powered document control algorithm. Such an investigation, where users only have to scan their identities with their cameras and retrieve selfies will suffice for most uses. Some advanced authentication, where users must comply with very specific rules (for example, multiple cryptocurrency exchanges) will be manually done by the Safein Team. This may take up to a few minutes, but compared to the recent waiting periods for multiple exchanges, it remains a radical improvement, especially since users only have to do it once.
Scholarships and Digital Payments
Safein plans to become a full EU electronic money agency, with the ability to receive and process payments in accordance with the law. Users will be able to save their crypto and fiat currencies in one purse while converting from one to the other. The main crypto currency, including Bitcoin, the popular Ethereum ERC20 token, and other popular cryptos will be supported. The currency exchange function for crypto and fiat will be the default for all currencies with 0.5% formatting of the best available interest rates on the market. By holding an EU electronic money license (EMI), Safein will contact the SEPA network and provide IBAN codes to all our users. Once available, Safein will be one step closer to becoming a standard tool for daily use. In addition,
TOKEN AND TOKENSALE DETAILS
Ticker: SFN 
Token type: ERC20 
ICO start date: May 31st 
2018 End of ICO: 30th June 2018
Total token: 1,000,000,000 
Selling token: 30% 
ICO token price: 1 SFN = $ 0.07 
Payment Receipt of: ETH 
Softcap: $ 3,000,000 
Hard cap: $ 21 million
If any part of the sign is awarded to ICO, which is not distributed during ICO, the token will be returned to the company and added for further development. If it does not reach the soft cap, all contributions will be returned to the original owner.
NB: All values ​​shown in the ETH in this chapter may change in the event of major fluctuations in ETH market prices before the start of ICO.
ICO Safein will distribute 10% of the total stock inventory to cover the costs below:
Further development of our products.
Crypto payment function.
Slim Contract for Recording Pool.
Safein payment solution with internal transaction processing system.
Obtain an EMI license.
Drive at least 500 dealers.
Cost and marketing of ICO.
Develop cardiard kripto purse and payment function
Obtain a license for electronic money institutions
Lead deposits and merchant payments in EUR, GBP, USD
Get the first 500 medium to big merchants
2 years administrative, operational and personnel expenditure
SAFEIN TEAM MEMBERS 
OFFICIAL LINKS:
Website: https://www.safein.com/
Whitepaper: https://www.safein.com/EN_whitepaper.pdf
Bitcointalk: https://bitcointalk.org/index.php?topic=2903156.0
Facebook: https://www.facebook.com/SafeIncom/
Twitter: https://twitter.com/safeincom
Telegram: https://t.me/safeincom
Media: https://medium.com/safeincom
Linkedin: https://www.linkedin.com/company/safeincom
Reddit: https://www.reddit.com/r/safeincom/
YouTube: https://www.youtube.com/channel/Safein
Authored by:
https://bitcointalk.org/index.php?action=profile;u=2137032
eth add: 
0x2B250103aA1ee27dB6e2e03EDA585cCAC4a92ef7